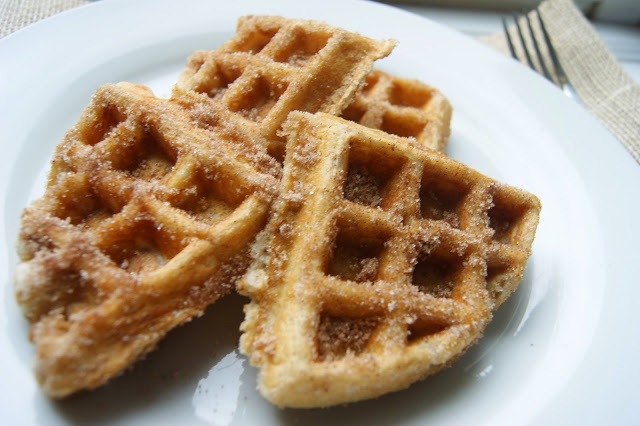 Breakfast is my favorite. I'm not sure why but I could seriously eat breakfast anytime. Waffles, pancakes, eggs…you name it. I'm not huge on grits – didn't eat them as a child so that has pretty much carried over into adulthood – but everything else I'm OK with. In college, my friends used to call me ShaWaffle. Yep. That's how serious I loved waffles. One Saturday morning, I decided to make myself a waffle but I wanted to jazz it up a bit. Cinnamon and sugar! Duh! I had something very similar earlier this year at an Easter brunch at the Hutton Hotel in Nashville. One bite and I was obsessed. This is ridiculously easy. Assuming you have a waffle iron, there's nothing to it. Jazzing up your weekend breakfast just got much easier.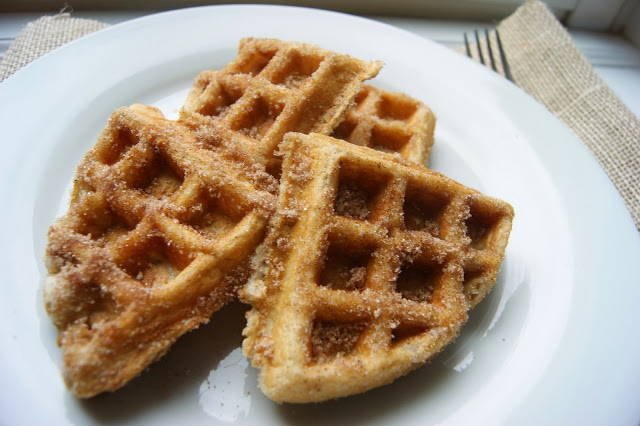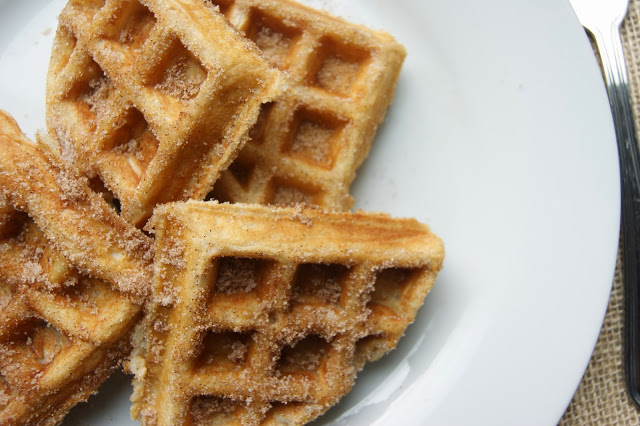 Cinnamon Sugar Pancakes
pancake/waffle batter (use your favorite recipe or your favorite pre-made mix)
cinnamon
sugar
melted butter
Directions:
mix your batter accordingly
heat waffle iron and spray with cooking spray, if necessary
while waffle is cooking, mix equal parts cinnamon and sugar together in a shallow dish
using a pastry brush, "paint" butter on one side of the waffle – take the side with butter and coat with cinnamon sugar mixture
repeat with the other side
yum, yum, yum.