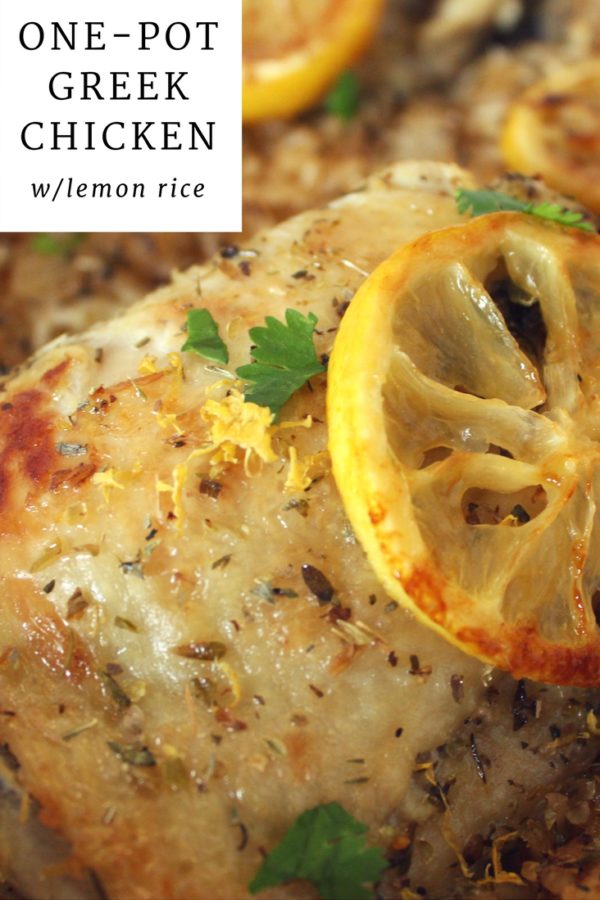 Time is a concept that goes really fast and something we can never get back. So naturally, how I spend my time is something I take very seriously. It took me a while to get to that point and it feels good. I've become quite comfortable saying "yes" to things that I enjoy and "no" to things that don't necessarily make me happy. Today's recipe was a resounding yes when I saw how easy it was. Anytime I see a one pot recipe, I'm immediately into it.
I found this recipe on Recipe Tin Eats, it's one of my favorite places for recipes. She always has really easy and flavorful recipes. This isn't the first time I've made one of Nagi's recipes. A while ago, she shared another one pot meal and I've made it quite a few times since then. One pot Mexican chicken and rice is seriously one of my favorite dishes.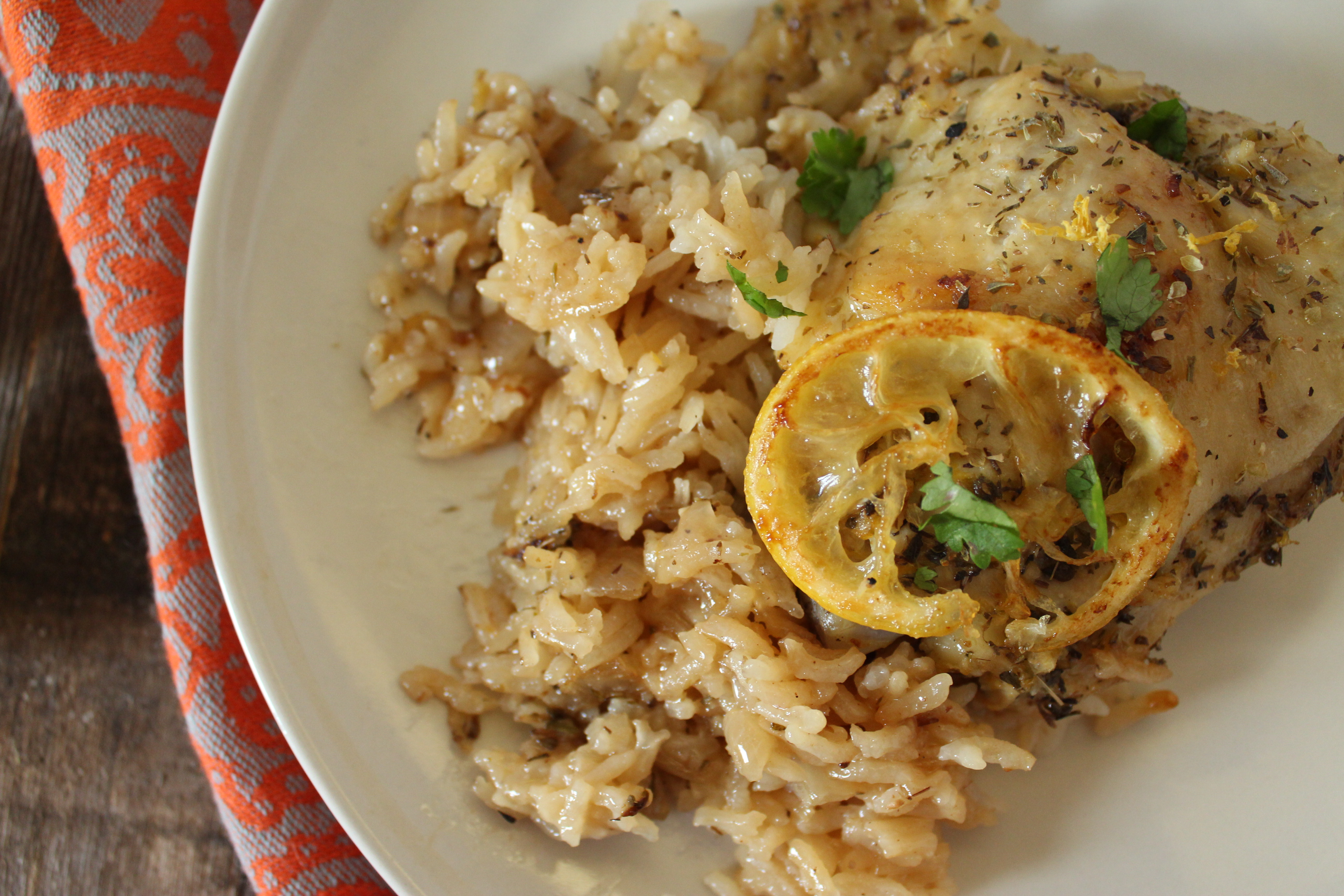 I want to preface this by saying this isn't really an authentic Greek recipe. Even Nagi at Recipe Tin Eats admits that. Last week I shared a recipe for baked Greek fries, which probably isn't authentic either but it was certainly delicious. Back to this one pot recipe. This Greek chicken is so good and the husband has already requested that I make it again. My favorite part of this dish was the rice. Oh my goodness, the rice is so good. I'm seriously contemplating making just the rice. I could have eaten the entire pot of it.
I hope you'll make this meal this week. You will not regret it. Recipe Tin Eats is a genius and after you try this dish, you'll probably think the same. I enjoyed it so much that I didn't even bother to make any veggies to go along with it. I thought it would get in the way of eating the chicken and rice.
An easy one pot recipe
Greek Chicken & Lemon Rice
Ingredients
Chicken and marinade

4 chicken thighs, skin on
1 - 2 lemons, zested + 4 tbsp lemon juice
1 tbsp dried oregano
4 garlic cloves, minced
1/2 tsp salt

For the rice:

1 1/2 tbsp olive oil, separated
1 small onion, diced
1 cup long grain rice (see Note #1)
1 1/2 cups chicken broth
3/4 cups water
1 tbsp dried oregano
3/4 tsp salt
Black pepper
Instructions
Combine the chicken and marinade ingredients in a ziploc bag and marinate for 30 minutes or overnight. (see Note #2)
Heat oven to 350 degrees.
Remove chicken from the marinade but don't get rid of the marinade liquids.
Heat 1/2 tbsp. olive oil in a large skillet over medium-high heat.
Place the chicken in the skillet, skin side down. Cook until golden brown. Repeat on the other side. Remove from skillet and set aside. (about 5 minutes on each side)
In the same skillet, pour out some of the fat in the pan then heat 1 tbsp olive oil. (see Note #3)
Add the onion and sauté until translucent; add the rest of the rice ingredients and the extra marinade.
Let it simmer then place the chicken on top. Cover it and bake it in the oven for 35 minutes.
Remove the cover and allow it to bake for 10 more minutes; the chicken should be cooked through and the rice will be tender.
Garnish with additional oregano and lemon zest, if you like.
Notes:
1. I used jasmine rice.
2. I marinated my chicken overnight.
3. Leave some of the brown bits in the bottom of the pan.
http://eatdrinkfrolic.com/2016/08/one-pot-recipe-greek-chicken-lemon-rice.html