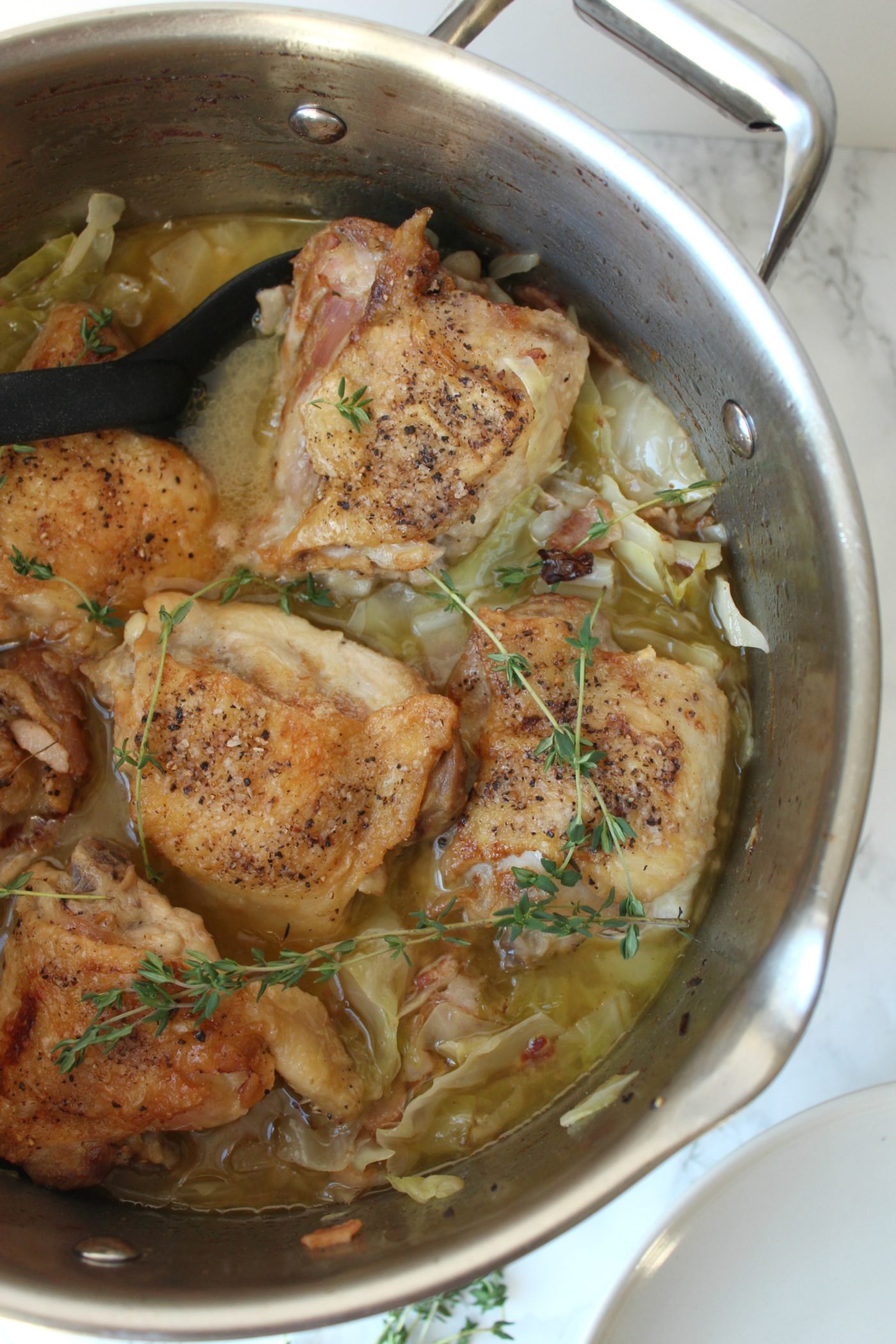 When I think of a vegetable that is reminiscent of my childhood, surprisingly it's cabbage. We didn't have it every weekend or anything but cabbage is something I remember both my parents and my grandmother serving with dinner. I'm embarrassed to admit this but until today's blog post, I'd never cooked cabbage. What better way to try it for the first time than with braised chicken thighs, right?
Let's start at the beginning. Do we all know what it means to braise something?
You can be honest here. Just raise your hand…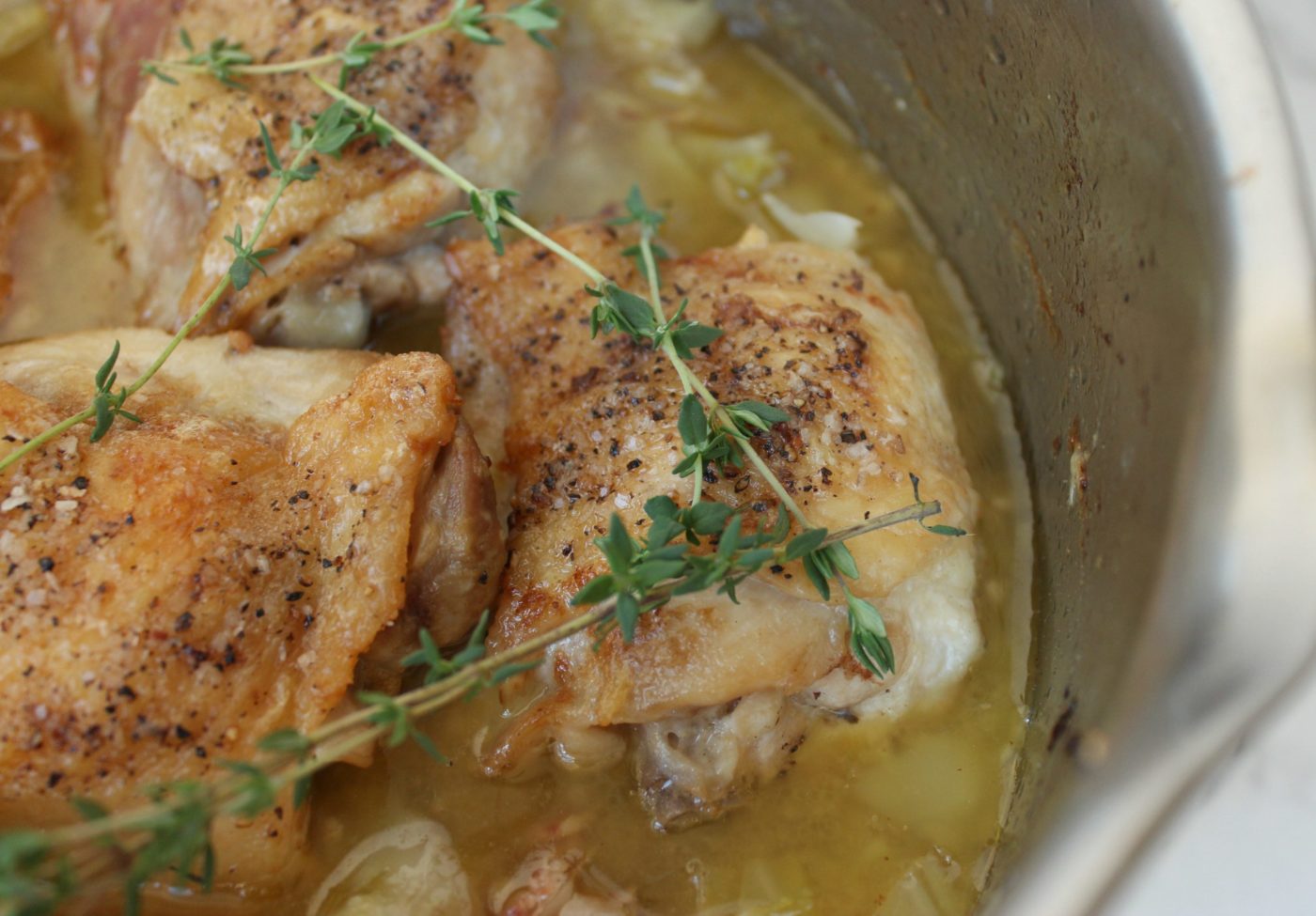 OK so the short definition of braising means to sear or fry something (lightly) then finish it off in some type of liquid in a closed pot. Another delicious example of why braising is the best would be these short ribs which were braised in red wine (oh my yum). The thing I like most about braising is that it really locks in the flavor. Since it braises in a liquid (wine, chicken stock, beer, etc.) the protein you're using really soaks in all of the flavors.
The second reason why I love braising is because it's hands-off. You lightly fry it up then the rest is, for the most part, pretty hands-off. Also imagine having people over for dinner and you say you're serving braised chicken thighs. It sounds like a dish you've spent all day prepping in the kitchen, doesn't it? But your secret is safe with me.
John claims that this particular dish is now on his list as one of his favorites. It was pretty darn tasty, if I must say so myself. Next, let's move on to the cabbage.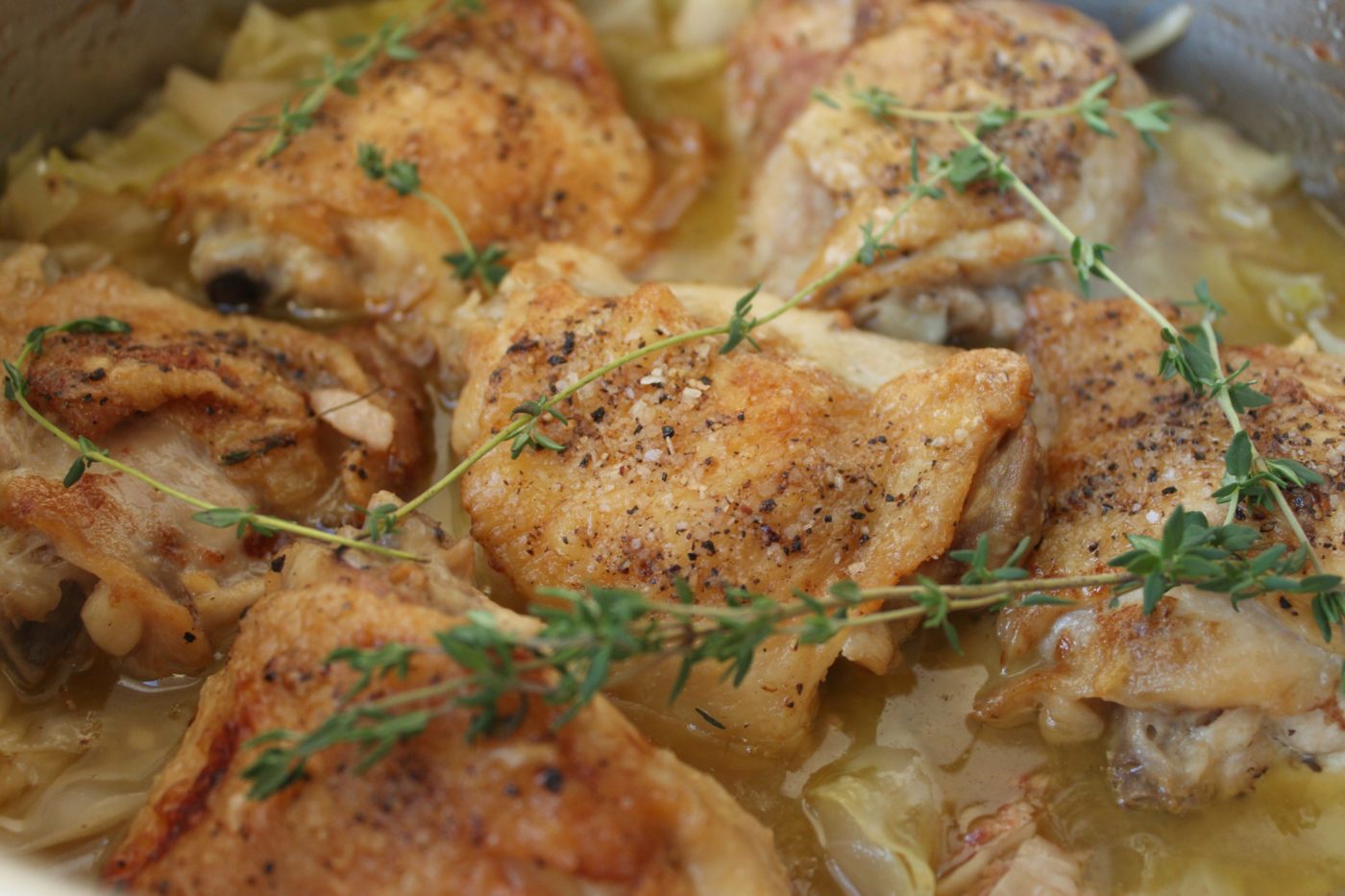 Like I said, if I had to relate one vegetable to my childhood, it would be cabbage (and my grandmother's collard greens). But what's funny about this correlation is that I've never ever cooked cabbage. I've gone all of my cooking years without even buying a head of cabbage. It's partly due to fear. Fear that my attempt at making cabbage wouldn't be as delicious as I remember my parents and grandparents serving. The other reason why cabbage hasn't been a part of my life is totally due to laziness.
It seems daunting to buy a huge head of lettuce, chop it up while praying it has enough flavor. By the time all of this runs through my mind, I'm buying spinach again and I've relinquished any thoughts I once had about cooking cabbage. In this case though, the cabbage paired with flavorful braised chicken thighs has given me some much-needed encouragement to prepare cabbage again…on its own.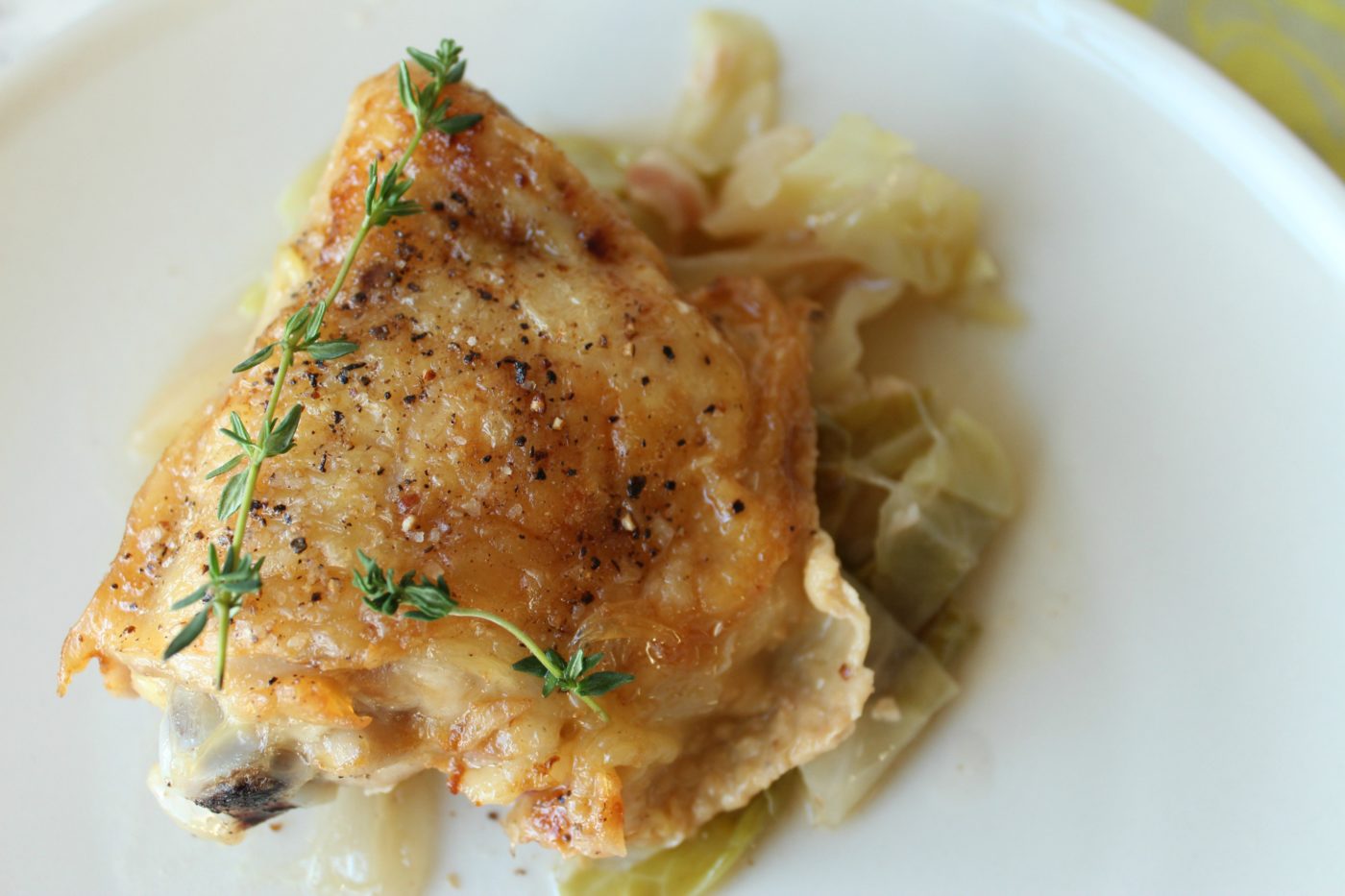 I should say that there's an additional layer of flavor that added to this dish. Bacon. Now that I think about it, I wonder if that's why John liked it so much? Anyway, this is a dish that you can make in one pot; no need to dirty up tons of dishes.
To make this meal of crispy braised chicken thighs with bacon and cabbage, head over to Serious Eats for the full recipe.
Shop this post
Save