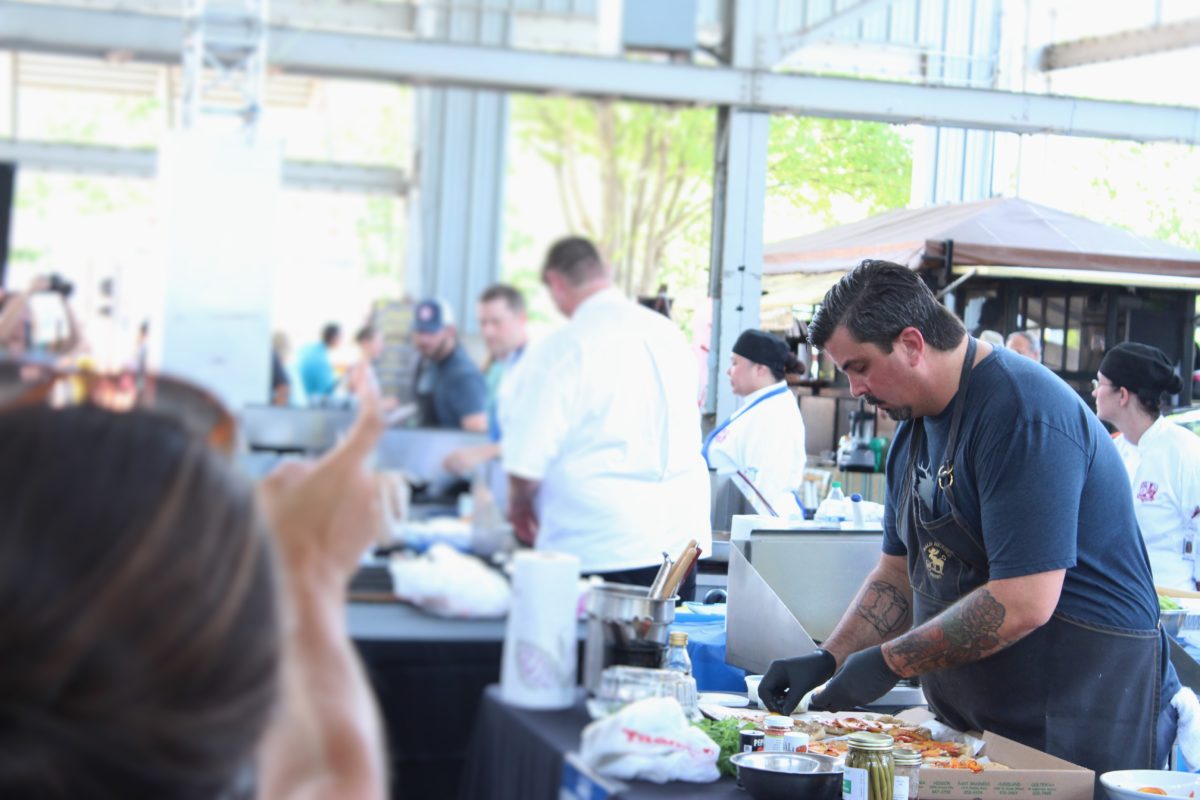 Over the weekend, I got a chance to participate in a cooking competition. As my husband puts it, I was doing what I do best, which was eating and judging. He's so funny – I'm using the word "funny" very loosely here. Let me clarify by saying, I participated in the Five Star Food Fight by being a judge, not by being a chef.
This is the second year in a row I've kicked off my birthday week by participating in this competition. It's so much fun! Watching some of the city's top chefs do what they do best is invigorating and inspiring. Not to mention how impressive it is because it's so hot outside. This competition takes place every year in August and as you can imagine, August heat in the south is no joke. Lots of water must be consumed in order to survive.
To make it fair, the chefs all use the same protein but they can prepare it however they like. Last year it was lamb, this year it was Springer Mountain Farms chicken. They shop for the ingredients while at the Market, which I love. Yesterday's market had tons of peaches on hand so we ate lots of peaches and went home with some too (peach cobbler coming soon).
So who won the food fight?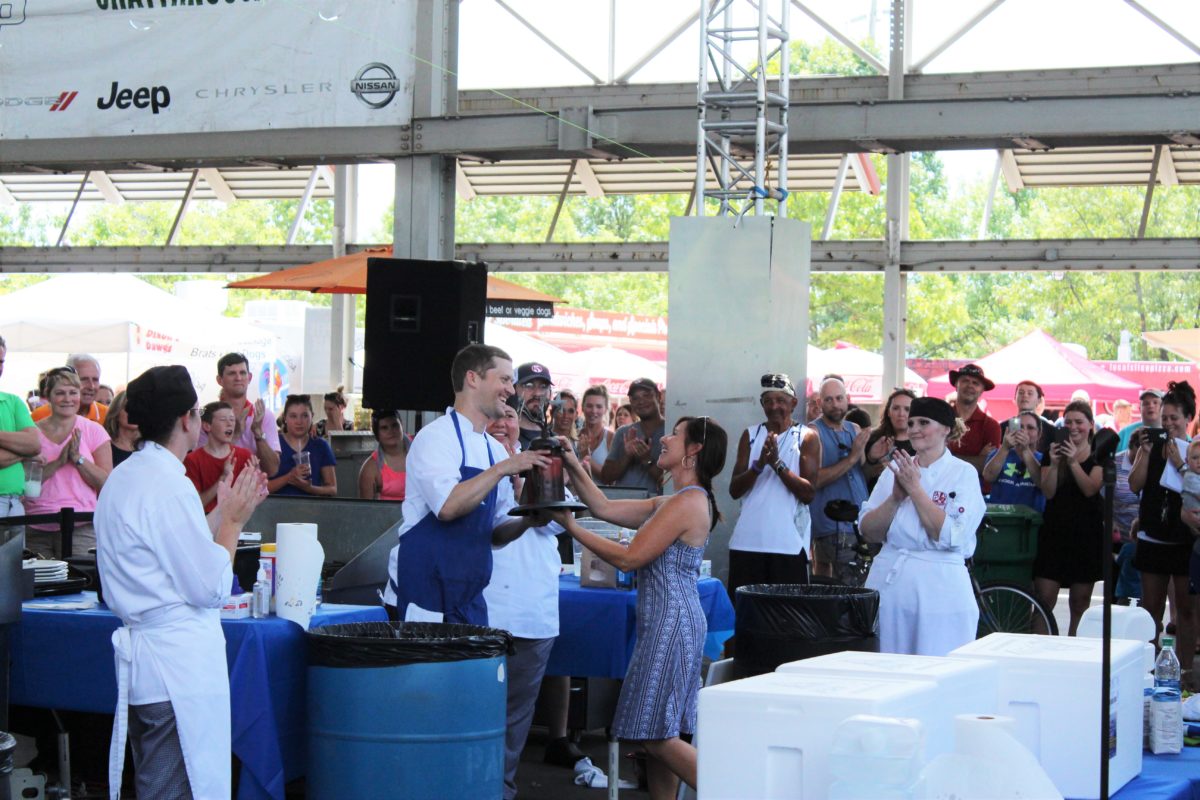 One of our favorite chefs returned this year to defend his title. Chef Eric Fulkerson of Bald Headed Bistro was the champion last year and even though he came in second place this time, he's still one of my favorite chefs. The chef who took the Five Star Food Fight title this time was Chef Patrick Halloran of Hummingbird Pastaria. I have to admit, his dish was really yummy and makes me sad that I haven't been to his restaurant yet. John and I both promised each other we'd visit Hummingbird Pastaria before the summer ends.
I don't know if I'll return as a judge to the Five Star Food Fight next year but if I'm asked, I'll definitely say yes. It's so much fun to start off my birthday week with judging a food competition. Happy Monday, everyone!