Thank you Simply 7 for supplying products to review for this post; all opinions and content expressed are my own. Now let's eat!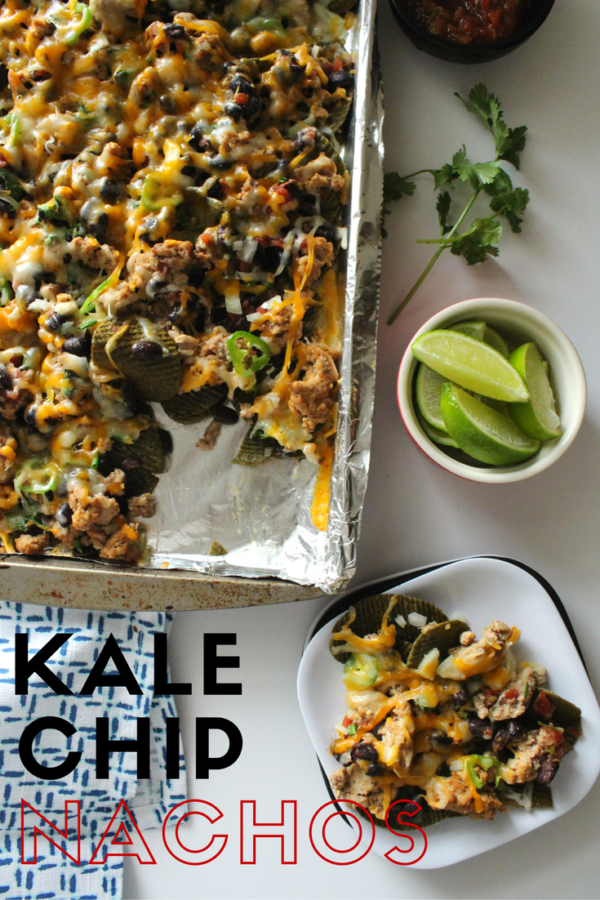 The Super Bowl is happening soon and if you're scrambling to find easy, stress-free recipes for your Super Bowl party, I've got a really simple solution. Nachos. Who doesn't love nachos? I've recently discovered my undying love for the easy snack and now I can't get enough. Thanks to my friends at Simply 7, I've created a healthy-ish version of my favorite snack and you can recreate this easy nacho recipe too.
Anyway, when I was approached to try Simply 7 kale chips, I wanted to scream YES! I'm always down to try new snacks (especially healthy ones) so naturally this would be a great fit. When the package arrived at my doorstep, I was so giddy with excitement. There were so many flavors to try. The first bag I cracked open was the sea salt and they were delicious. For some reason, I was a little apprehensive towards the lemon and olive oil chips but to my surprise, I LOVED them. For the nachos, I decided to use a mixture of the two – for optimal flavor, of course. Most of the chips used were sea salt but I sprinkled a few of the lemon and olive ones in there too.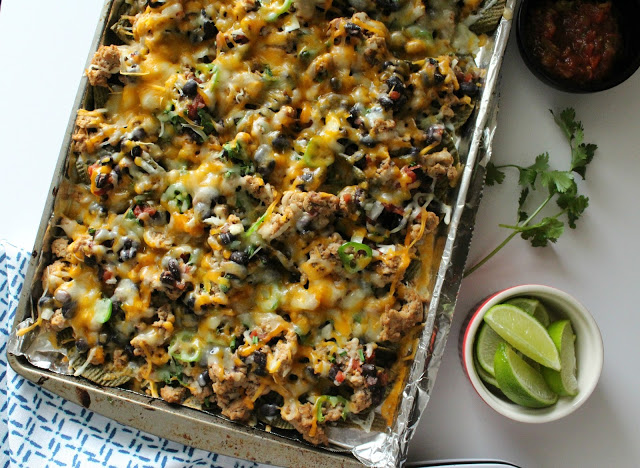 Besides making your own nacho recipe at home, I'll let you in on a little secret. One of my favorite restaurants in town that has nachos is
Clyde's On Main
. If you live in the Chattanooga area, their chicken nachos are to die for! It's a pretty large helping and they're obviously meant for sharing. However, I love to hoard them all for myself.
I'm also a fan of the nachos at TacoNooga. Not a lot bells and whistles as far as ingredients go but the flavor is top-notch.
Get the Simply 7 easy nacho recipe
Ingredients
1 lb.ground turkey
Salt
Black pepper
Garlic powder
Cumin
Ground red pepper
Chili powder
1 15oz can of black beans (I used seasoned Bush's black beans)
Salsa
Simply 7 kale chips
1/2 small onion, chopped
Chives, chopped (I used about 3 chives)
Handful of cilantro leaves
1 jalapeno, sliced
Shredded cheese
Instructions
Heat oven to 350 degrees.
Brown the ground turkey and generously season with all of the spices.
While the turkey is browning, mix the black beans with some of the salsa in a small bowl and set aside.
Spread the kale chips on a baking sheet and begin the layering process. Add the turkey, bean & salsa mixture, onions, chives, jalapeno and cheese.
Pop these babies in the oven and bake until the cheese has melted.
http://eatdrinkfrolic.com/2016/02/kale-chip-nachos.html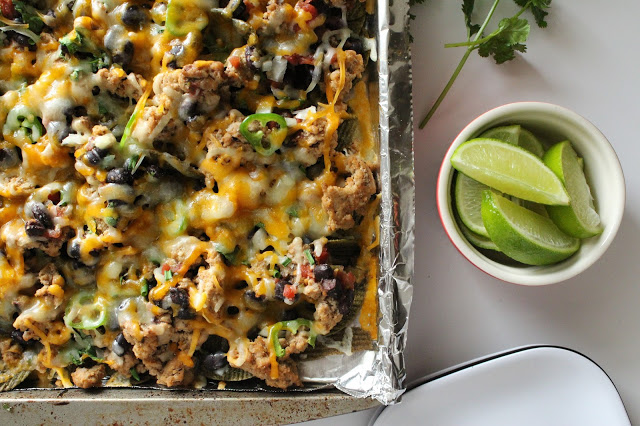 Save