Cold temperatures make me long for warmer days and higher temperatures. I figure if the temperatures aren't going to increase, I can at least get a little taste of summer at home. Even though pineapple can be found year-round, there's just something summery and beachy about it. Usually, I drink Moscow mules year round but having one on a warm summer day is the best. Today's recipe for pineapple cilantro Moscow mules are just what the doctor ordered.
No it really is.
I rarely never make beverages with cilantro in them. I love cilantro but it's not my absolute favorite herb. I certainly don't ever make cocktails with cilantro in the recipe, do you? I mean it's pretty rare, don't you think? Or am I missing out on some new trend that I'm not cool enough to know about?
I've tried all kinds of random – some might even say weird – ingredients in beverages and foods. The pineapple cilantro Moscow mule combo may not be the weirdest combination but it sure is interesting. This cocktail is pretty refreshing and not overpowering with cilantro. I believe most people would like this drink unless you're in that odd group of folks who dislikes cilantro. I love it but apparently my BFF is not a cilantro fan – tragic. This refreshingly odd drink ehlps me remember a time when the temperatures were actually warm. Sigh.
Pineapple cilantro Moscow mules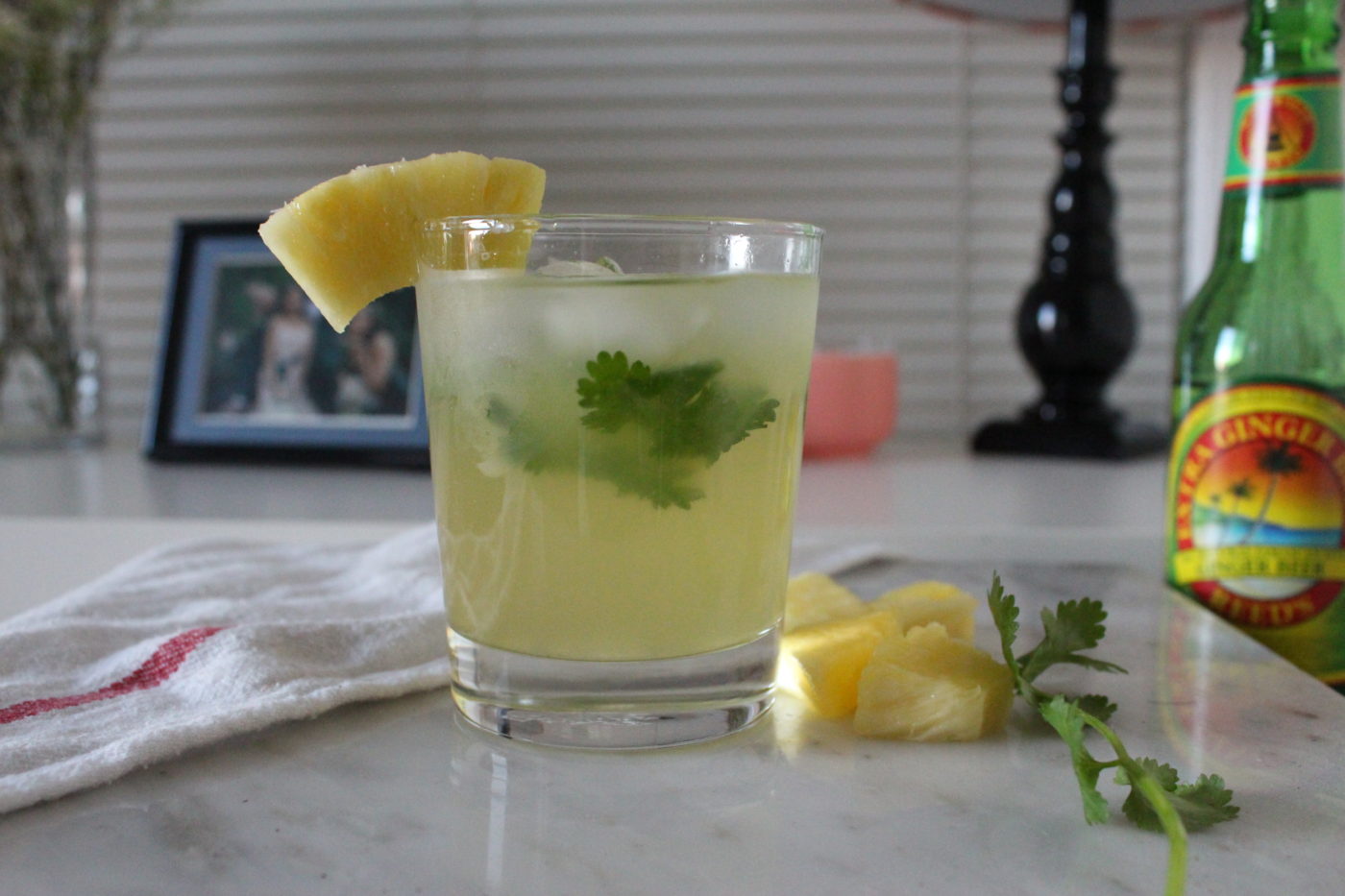 Pineapple Cilantro Moscow Mules
This recipe was very slightly adapted from Beard + Bonnet. Makes 1 cocktail.
Ingredients
6 cilantro leaves
Ice
1.5 ounces vodka
Pineapple juice
1 tbsp. fresh lime juice
Ginger beer (I like the Reed's brand)
Pineapple chunk, for serving (optional)
Instructions
Gently muddle the cilantro leaves in a glass to release their oils. Be careful to not be too rough with the leaves. You don't want to tear them apart when you muddle them.
Add ice. Pour the vodka over the ice; add the pineapple juice, lime juice then top with ginger beer. Stir and serve.
http://eatdrinkfrolic.com/2016/01/pineapple-cilantro-moscow-mules.html