The week of love continues with a delicious adult beverage that'll knock your socks off. I'm a lover of all cocktails…well most of them and I especially love to try cocktails that have unique ingredients – things you wouldn't traditionally think to put in a cocktail. I loved this pineapple cilantro Moscow mule and I was surprised at how popular it was on the blog, quite honestly. What that tells me is that readers also like interesting cocktails.
So here we are. Almost Valentine's Day and I've got an impressive cocktail for you to make for your loved one or friends. It's red, it's unique and it's sort of a cool conversation starter. I got the recipe from With Food + Love and changed it a bit to include raspberries instead of cranberries. Even if you don't have a ton of cocktail-making skills, you can still pull this drink off and impress your friends.
Trust me.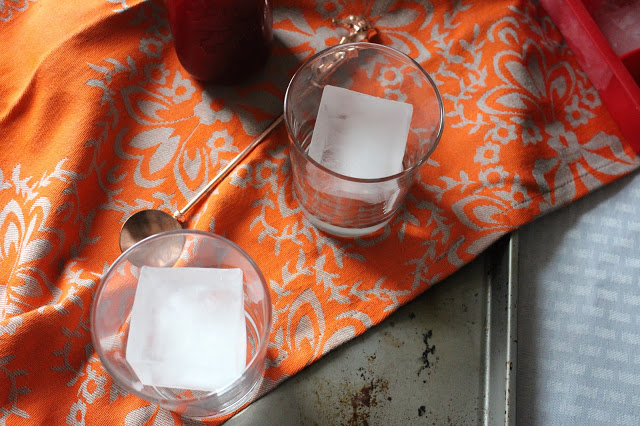 Alright, let's get to it.
Ingredients:
1 cup water
2 tablespoons black peppercorns
2 cups raspberries (fresh or frozen will be fine)
1/2 cup maple syrup
1 cup apple cider vinegar
ice
club soda
gin
black pepper, for garnish
Instructions:
Start by making the shrub. In a medium sized sauce pan bring the water and peppercorns to a light simmer.
Add in the raspberries and simmer until the they are completely cooked down; the liquid will become red – about 10 minutes.
Remove from the heat and add in the apple cider vinegar and maple syrup. Stir and then strain the mixture through a sieve into a glass jar.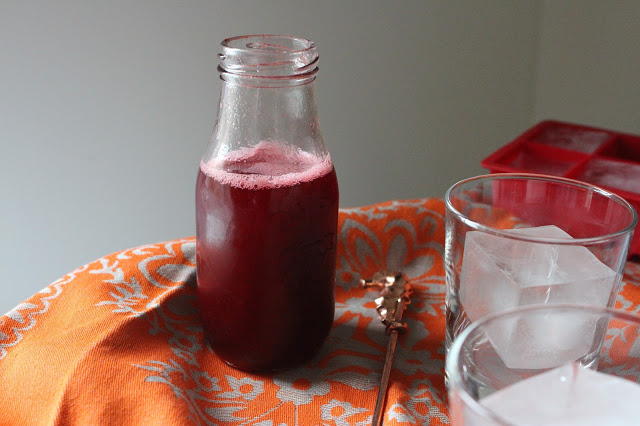 [The shrub is good on its on, by the way. It's an acquired taste but it's sort of delicious sans alcohol]
For the cocktail: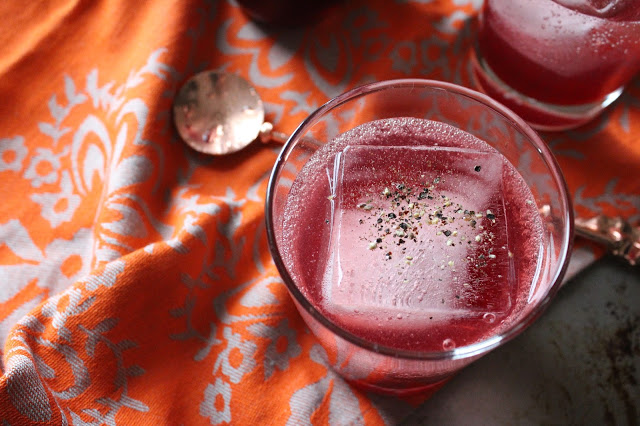 Combine 1 ounce gin, with 1 tablespoon of the shrub syrup over ice and top with club soda (can use tonic water too if you want).
Sprinkle with a bit of black pepper on top.