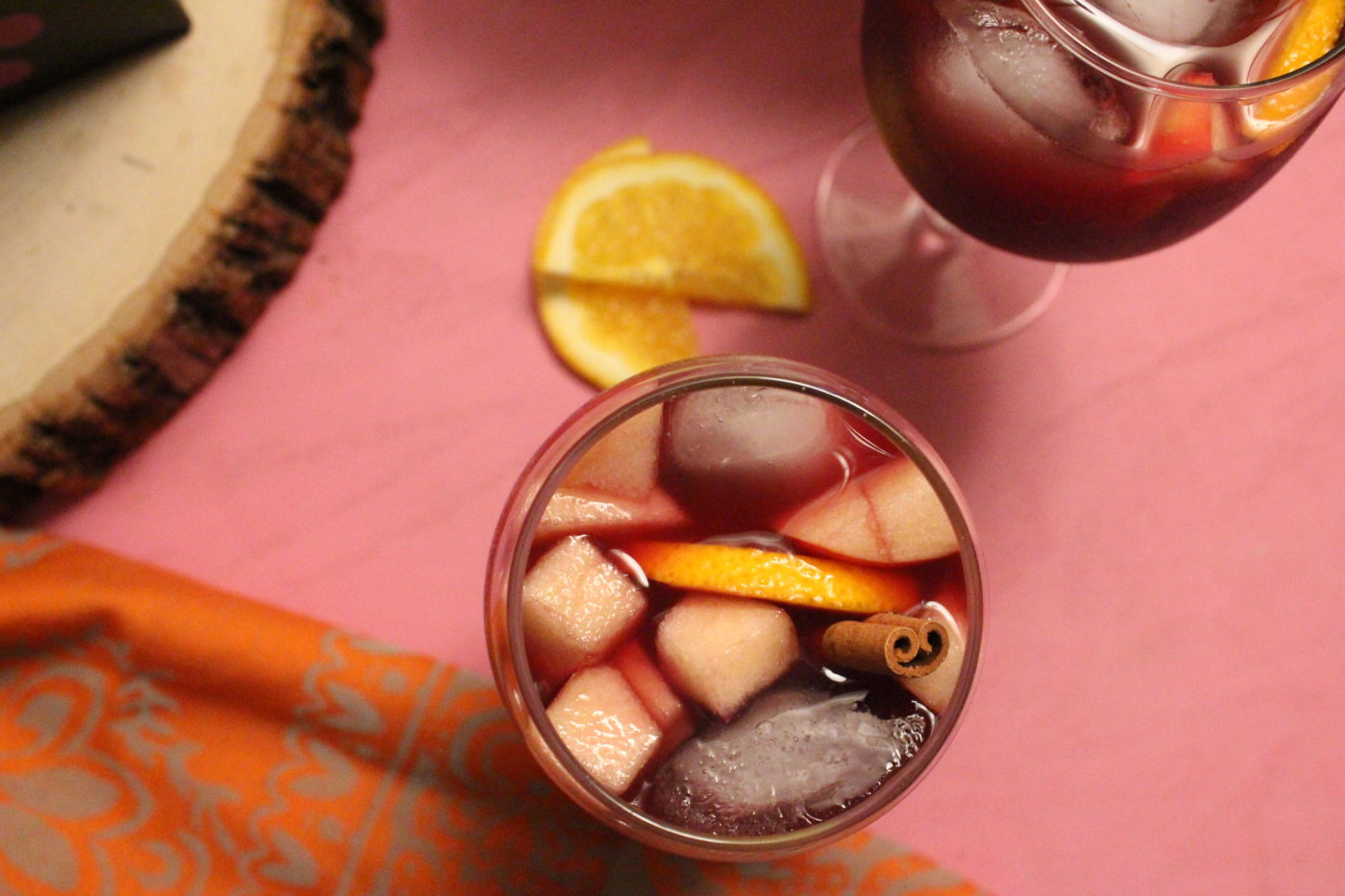 It's the week before Christmas and all through the house, there was sangria. I'm way too tired to try and come up with some catchy rhyme so I'm not even going to try. But what I'm not too tired to do is tell you about my winter sangria with Beso Del Sol sangria. I've talked about Beso Del Sol before; it's the convenient and tasty sangria that's in a box. Yes, a box.
A while back I wrote about Beso Del Sol and it's still just as tasty as I remember. This time around, we're celebrating National Sangria Day (December 20th) and the official start of the Christmas holiday. In our house, we're starting the holiday off with a serving of winter sangria. It's an easy and delicious cocktail option if you're still looking for something to serve your friends and families for Christmas dinner. If you're wondering why this is a winter sangria, it's because of whiskey. It's always because of whiskey.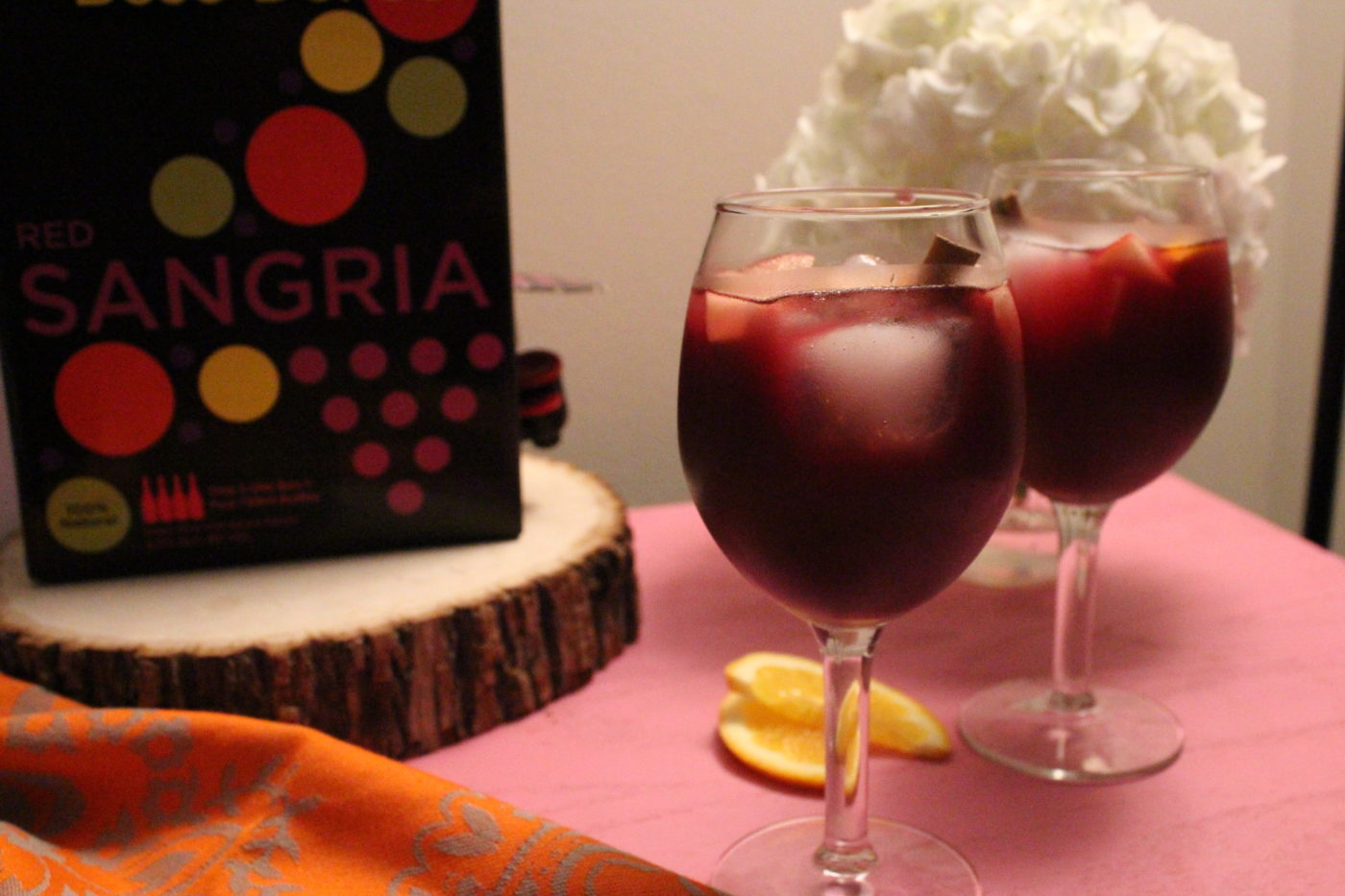 Whiskey makes everything better, doesn't it? Traditionally, some sangrias are made with rum or brandy but we like to do things a little differently around here. To me, whiskey is just what a winter sangria needs. For an extra warm feeling, you could even make this recipe as a mulled sangria – doesn't that sound comforting? Don't be turned off by the title of this drink, winter sangria. It can be sipped on all year long. You can replace the hard fruits (apples, pears, etc.) with brightly colored fruits like strawberries and raspberries. Even if you're not a huge fan of whiskey (not sure why that would be), just switch it out with rum.
What I love about this sangria is that it's perfect to take on picnics too. There's a handle that makes it easy to carry and one box has four 750ml bottles inside. Can you believe that? FOUR BOTTLES. Beso del Sol sangria is 100% natural and they have both red and white options available.

Make parties better with Beso Del Sol sangria
Head to Beso's website to find out where you can purchase this yummy beverage.
Winter Sangria with Beso Del Sol
Ingredients
1/2 oz whiskey
1 oz orange juice
1 oz pomegranate juice
Beso Del Sol sangria
apples, chopped
oranges, sliced
cinnamon stick
Instructions
In a glass with ice, add the whiskey and both juices. Top with sangria then add in the fruit.
Garnish and give it a stir with a cinnamon stick (makes it extra wintry).
http://eatdrinkfrolic.com/2015/12/winter-sangria-beso-del-sol.html
Save