I feel like it's been so long since I've actually made a point to go out to lunch or dinner for the purpose of writing about it. I love creating FROLIC posts, especially about restaurants but I'm usually so hungry that the idea of writing about wherever I'm dining is definitely an afterthought. I promise to do better because I REALLY DO LOVE MY FROLIC POSTS. Ugh.
Anyway, a few weeks ago a group of friends and I headed over to Feed Co. Table & Tavern for weeknight dinner & drinks. Feed hasn't been open for too long so it still has that new feeling to it, you know? Sort of like when you buy a new car and even after a few weeks it still has that new car smell. I don't know what the new car smell is like since I don't have a new car and haven't had one in quite a while but one can dream. I've been to Feed before but my plan when new restaurants open isn't usually to head there with my camera immediately and do a blog post. I normally go and scope out the place…feel it out a bit. A lot of places, in the first few weeks of opening, are still working out their kinks so I try to stay away (with my camera) during that time. Ok back to Feed…
Its a pretty large restaurant; I was a little shocked at how big the it is. Every single time I've gone, which is about 3 or 4 times, I've had the same cocktail. Generally, I like to sample a cocktail menu before siding with one but I immediately found one that I loved. It's called the Feed Back. It's whiskey, maple, peaches and rosemary. It's so good. I've sipped other cocktails which were all pretty delicious but I'll admit, I'm a fan for the Feed Back.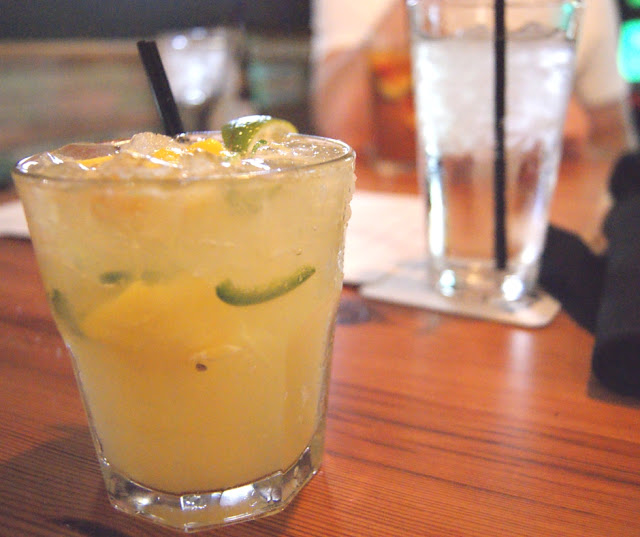 the mad mango rita
The first time I dined at Feed, I noshed on a burger. I was feeling like I needed a little red meat in my life and it was pretty tasty. The most recent time, I decided to do something I never do: eat a sloppy Joe sandwich. Yes, you read that right a sloppy Joe. I don't remember the last time I had one of those but I'm sure it hasn't been in my adult years. I've heard that the sloppy Joe at Feed was delicious so I thought I'd go all out and see for myself. It was so good. The best part? Ordering it "extra sloppy" gets you an even bigger helping of food. I loved it. My friends did make fun of me just a little because I never once picked up my sandwich; I used a knife and fork.
Whatever. Judge all you want.
Other menu highlights: salmon burger, 20 hour brisket French dip and fish and chips.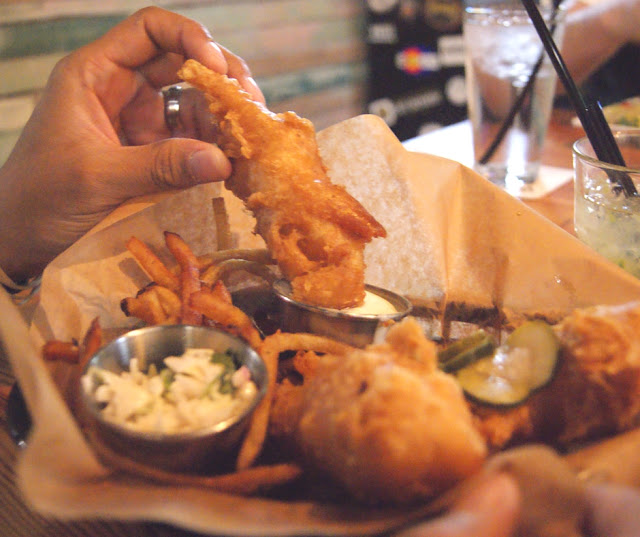 fish & chips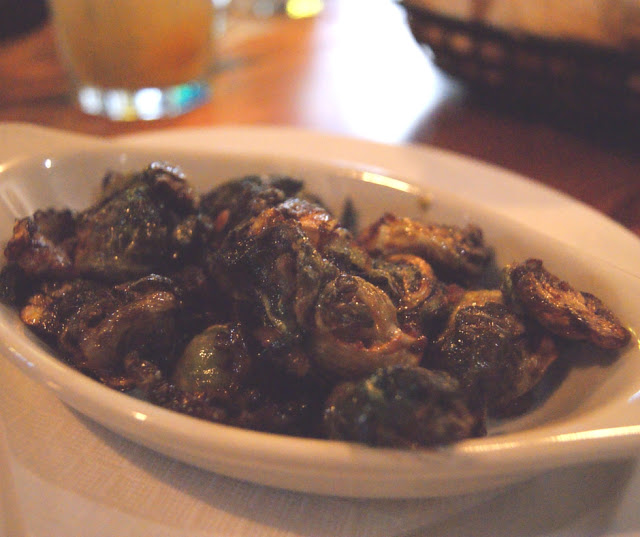 brussels sprouts
I had a great time at Feed Co. Table & Tavern and though the inside of the restaurant is spacious and beautiful, the patio, in my opinion, is where it's at! Now that the weather is cooling off, you can sit outside and enjoy a refreshing cocktail without sweating profusely.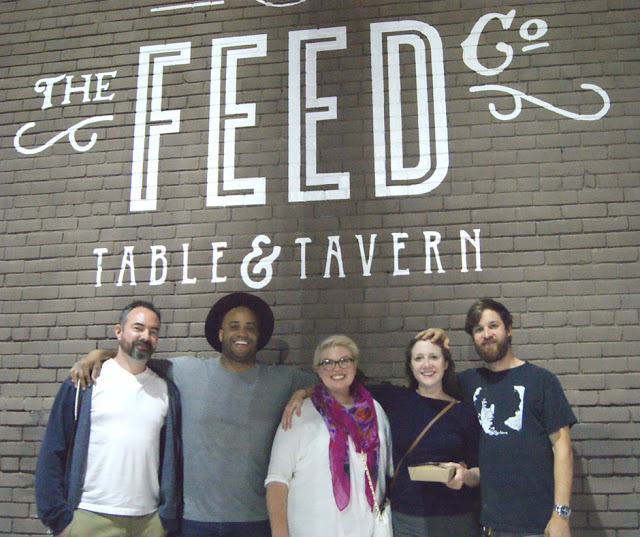 the crazy crew who accompanied me to Feed
If you go:
Feed Co. Table & Tavern
201 West Main Street, Chattanooga, TN
Monday-Thursday: 11-midnight
Friday-Saturday: 11-1am.
Closed on Sunday
*has video games you can play