I heart breakfast. I don't just heart breakfast in the morning but I love it for dinner, lunch and any other random time throughout the day. Pancakes, waffles, hashbrowns, you name it, I love it. John and I frolic for breakfast often and not just really late at night when we should be sleeping. When I'm not being too lazy, I'll attempt to cook something for breakfast but that generally takes a lot of effort unless I've planned it in advanced. On one of those days where I did not plan to cook breakfast, boyfriend and I decided to visit Bluegrass Grill, which was John's first time visiting. I think it's safe to say he liked it and can't wait to get back.
The cutest mug to sip my coffee…
Our waitress was the sweetest person ever who was also nice enough to bring us out a sampling of a shrimp gumbo.
We obviously didn't like it…
How cute is my breakfast date?
Ok, sorry, back to the subject at hand…breakfast.
Yes, the breakfast that we both had was delicious but my favorite part of my meal was by far the amazing apple butter I had with my toast. Oh. My. God.
Our waitress told us that her mother made the apple butter and you can tell it was made with love. I wanted to lick the ramekin that the apple butter was in but that wouldn't be very ladylike or appropriate in public…even though I thought about it.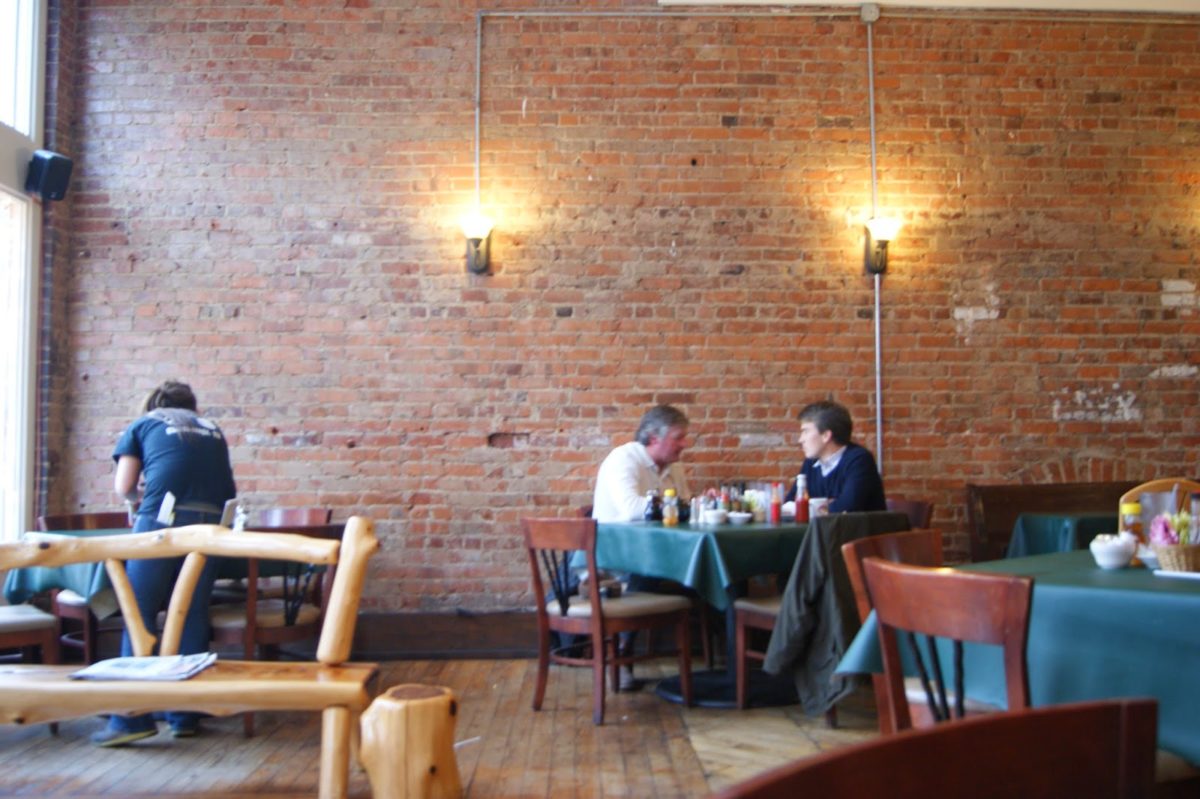 end of the lunch service…
On previous occasions, I feasted on the honey wheat pancakes that were really good. If you're in the area, stop by and grab some grub at Bluegrass Grill.
Bluegrass Grill
55 E. Main Street
Chattanooga, TN 37408