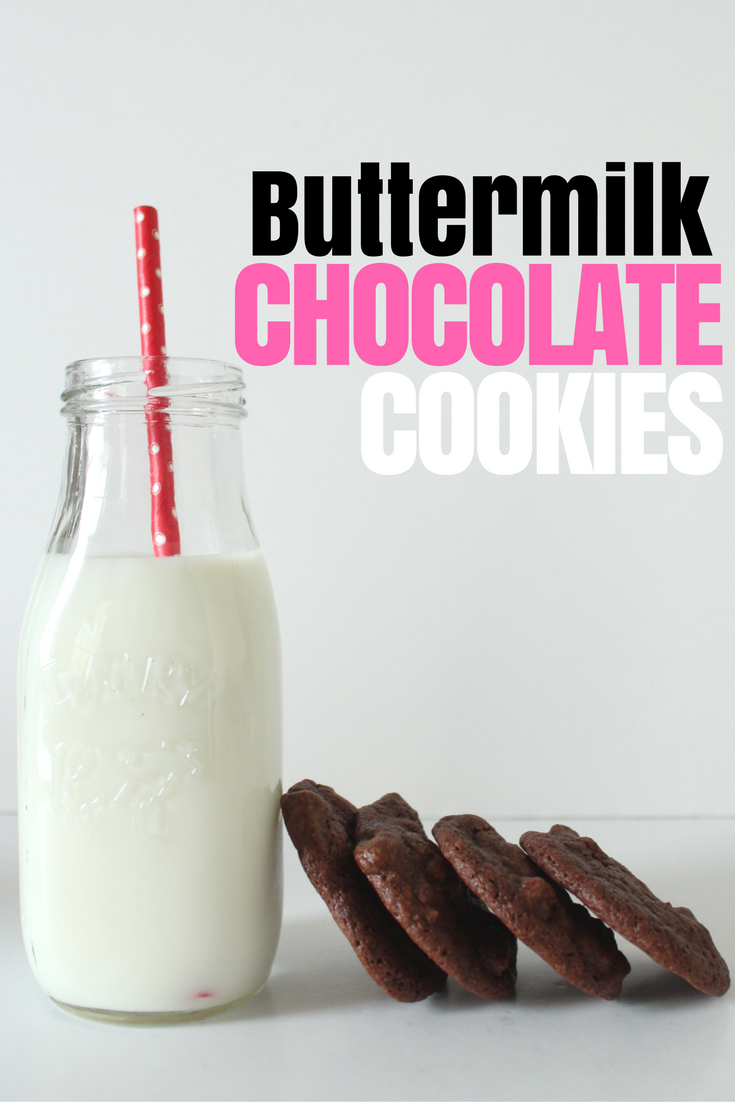 Cookies make everything better, don't you think? I make homemade cookies from time to time but once in a while, I'll sneak out to the store and get Nestle Toll House cookies. You know…the ones you break and bake. Those break and bake cookies are one of my guilty pleasures and I'm not hiding it anymore! Anyway, today's recipe is definitely not a pre-made cookie. Today is a yummy recipe for delicious chocolate cookies that simply melt in your mouth.
There used to be a little market here in Chattanooga and the bakery would make the most delicious chocolate chip cookies ever. You know how I knew they were the best thing in town? Even if it was cold outside, I would trek over to the market to buy a cookie and that's really saying something. I tend to hibernate in the cold months and going out to get cookies is definitely not high on my priority list. I was so sad when the store closed not because the place where I pick up essentials was going away but because NO MORE CHOCOLATE CHIP COOKIES.
Tragic.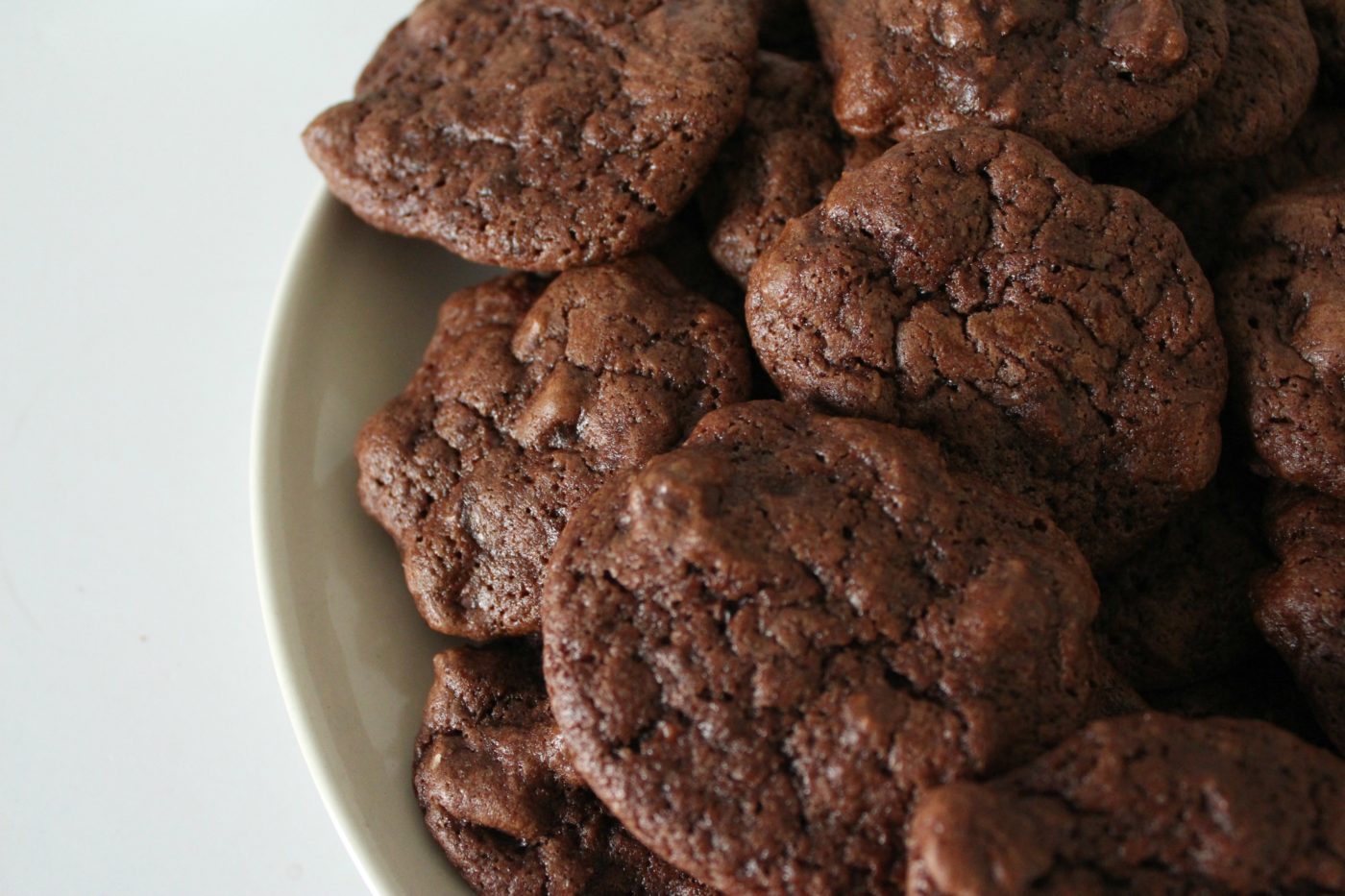 I guess this is where my own cookie baking skills come into play. As I write this post, I've made another batch of these cookies and I probably have crumbs on my keyboard as I speak type. I hope you'll take some time out and try these cookies. They're easy, chocolatey and very rich. You deserve to treat yourself.
Speaking of treat yourself, did you ever watch Parks and recreation? The 'treat yo self' day episodes were by far my favorite! Please tell me you've seen those – it's great. My friend Jennifer threw a Parks and Recreation party over the summer and it was a lot of fun. Yes, I know, I've gotten way off of the subject. Sorry. Anyway, I got this recipe years ago from Baking Bites and it's still one of my favorites.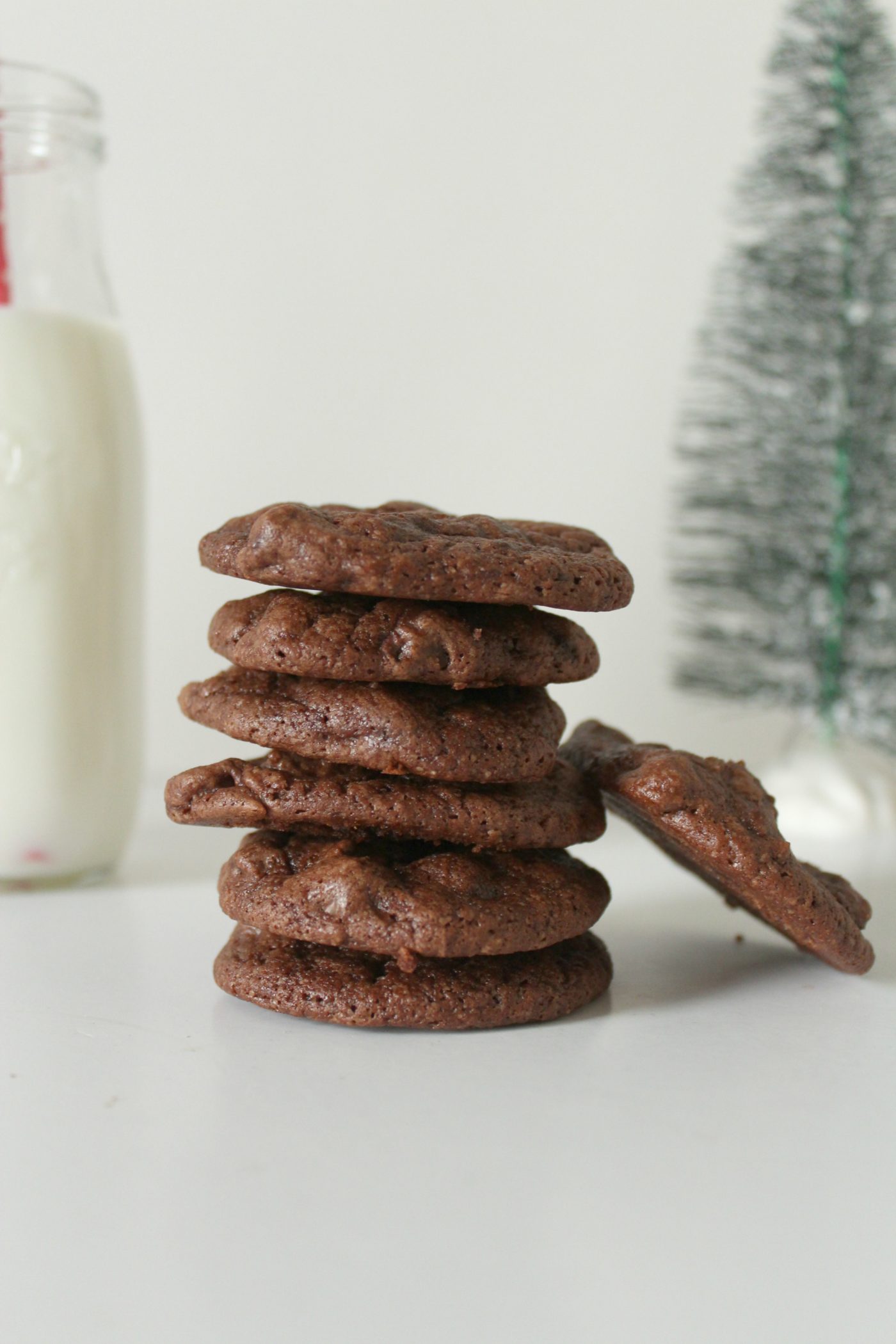 Let's make some chocolate cookies!
Buttermilk Chocolate Chip Cookies
For a little extra flavor, you can sprinkle a bit of coarse sea salt on top of the cookies prior to baking them.
Ingredients
2 cups all purpose flour
1/2 tsp baking soda
1/2 tsp salt
1/2 cup butter
3/4 cup cocoa powder
2 cups sugar
1 tsp vanilla extract
2/3 cup buttermilk
2 cups chocolate chips
Instructions
Heat oven to 350 degrees and line a baking sheet with parchment paper.
In a medium bowl, whisk together flour, baking soda and salt.
Melt the butter in a small bowl.
In a large bowl, combine the melted butter with the cocoa powder and whisk until smooth. Then whisk in sugar, vanilla extract and buttermilk.
Gradually stir in the flour mixture until it's mixed well. Stir in the chocolate chips.
Drop the cookie dough (1 inch balls) onto baking sheet.
Bake for 10-12 minutes.
Allow to cool before digging in.
http://eatdrinkfrolic.com/2010/09/buttermilk-chocolate-cookies.html
Save
Save
Save