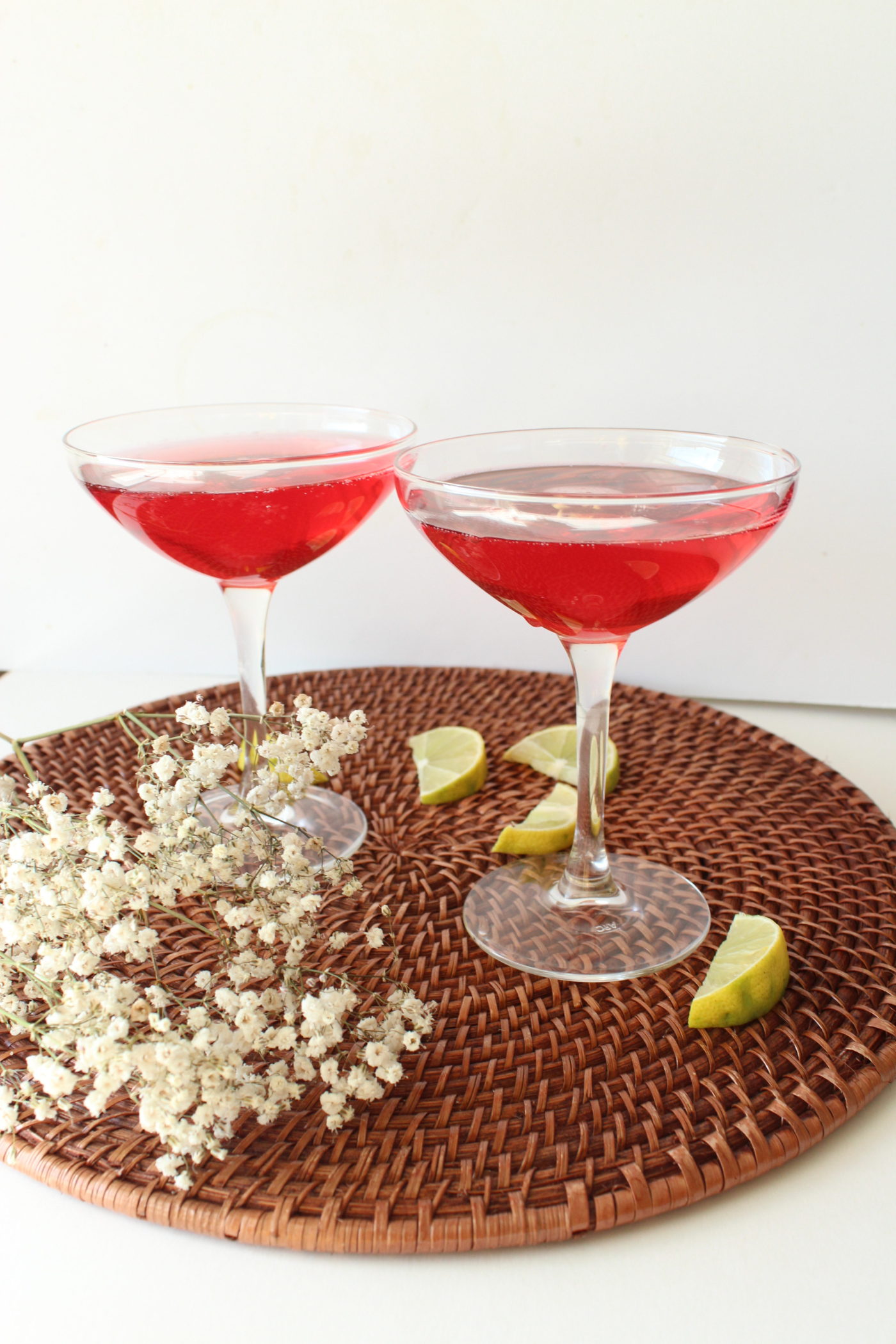 Thanksgiving has always been one of my favorite holidays. It's a holiday that doesn't require gifts and people don't expect things from you – it's truly a time when you get together with friends and family to break bread and simply be thankful. It's really cool. Thanksgiving has always been a favorite of mine because I vividly remember having family dinners at my grandparents' house (or other family members) and just loving all of the laughter that I'd hear throughout the house. Not to mention my grandmother's sweet potato pie. What better way to celebrate the holiday than with pie and an easy Thanksgiving cocktail?
Growing up, we didn't have adult beverages at our Thanksgiving dinners. At least if we did, I never noticed it. Now that I'm an adult, I don't think I'd have a Thanksgiving dinner without the option. Especially if we're entertaining at home. I want to offer everything from non-alcoholic beverages to coffee and mixed drinks. It makes the holidays more fun, don't you think?
About a month (or two) ago, I introduced a series I'm calling 5 minute cocktails. At least once a month, I'll share a really easy recipe that you can make in 5 minutes or less. The first two, a pineapple jalapeño punch and a flirtini, inspired by Sex and the City, were popular posts.  What I've found is that people DO want to make cocktails at home but they don't want to spend 30 minutes shaking up a craft cocktail. So, this series is to help those who want to mix up delicious drinks in the comfort of their own home without the added stress.
With Thanksgiving so close, I figured it was time to share a Thanksgiving cocktail that wouldn't eat up too much of your cooking time.
Cranberry Sparkler: A 5 minute Thanksgiving cocktail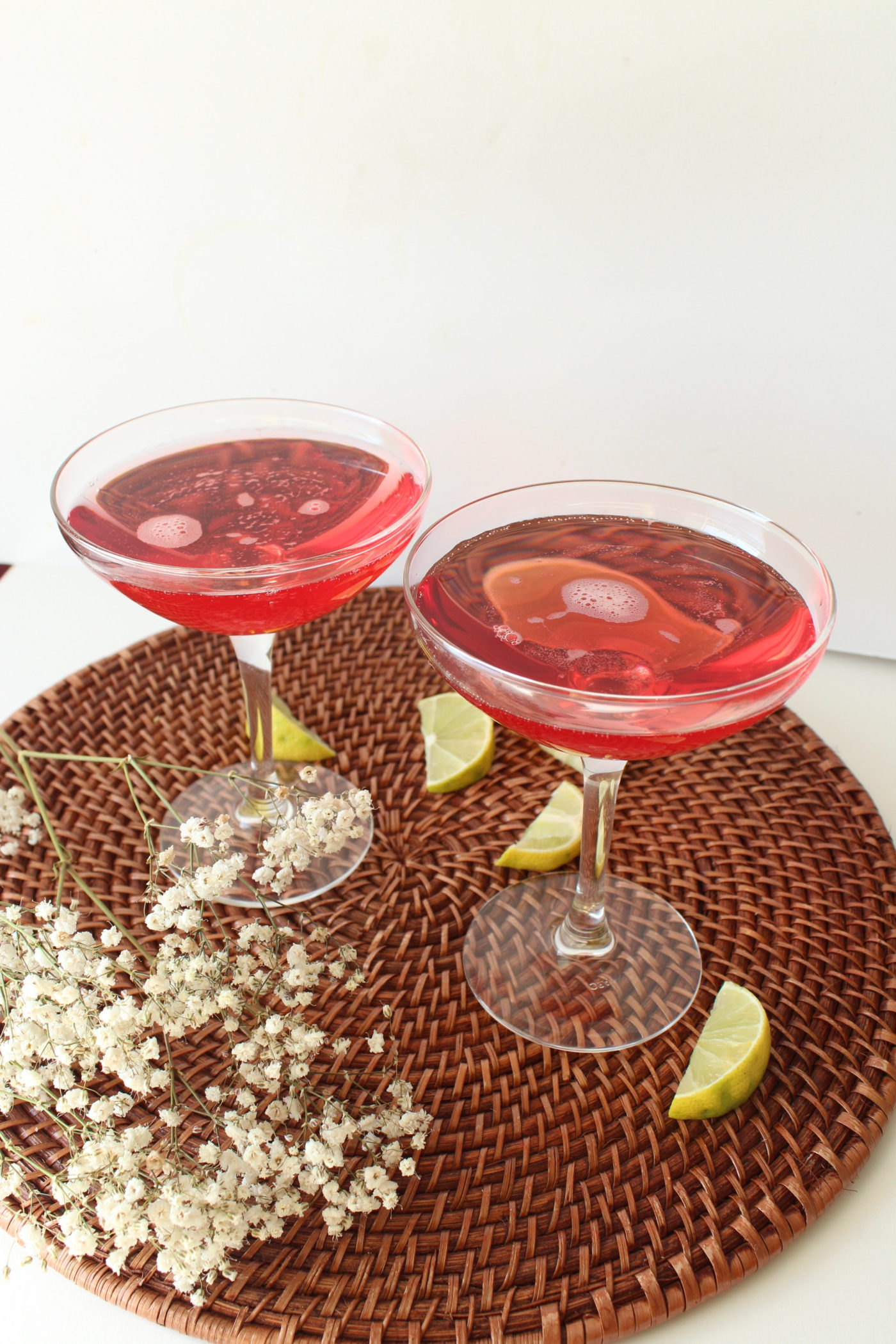 One of the many flavors I associate with Thanksgiving is cranberry. Now, I don't like cranberry sauce and if it were left up to me, I wouldn't serve any. However, it is a flavor/fruit that I associate with turkey day. Since I have no desire so serve cranberry sauce, having a cranberry cocktail is an easier way to incorporate cranberries without having to compromise on my no cranberry rule.
Whip up this Thanksgiving cocktail individually on turkey day or you can adjust the recipe to make a big batch. The choice is yours.
5 Minute Cocktail: Cranberry Sparkler
This drink is crazy easy. If you want to add a little bit of fanciness to your 5 minute cocktail you can add a brown sugar rim for an extra Thanksgiving flavor. Simply, take a lime and rub it over the entire (or part of) glass rim. Proceed with adding in the ingredients.
Ingredients
.5 oz whiskey or bourbon
2 oz cranberry juice
Prosecco
Instructions
In a chilled glass, add in whiskey and juice then top with Prosecco.
Garnish with fresh thyme or cranberries, if desired.
http://eatdrinkfrolic.com/2017/11/5-minute-thanksgiving-cocktail.html
Save