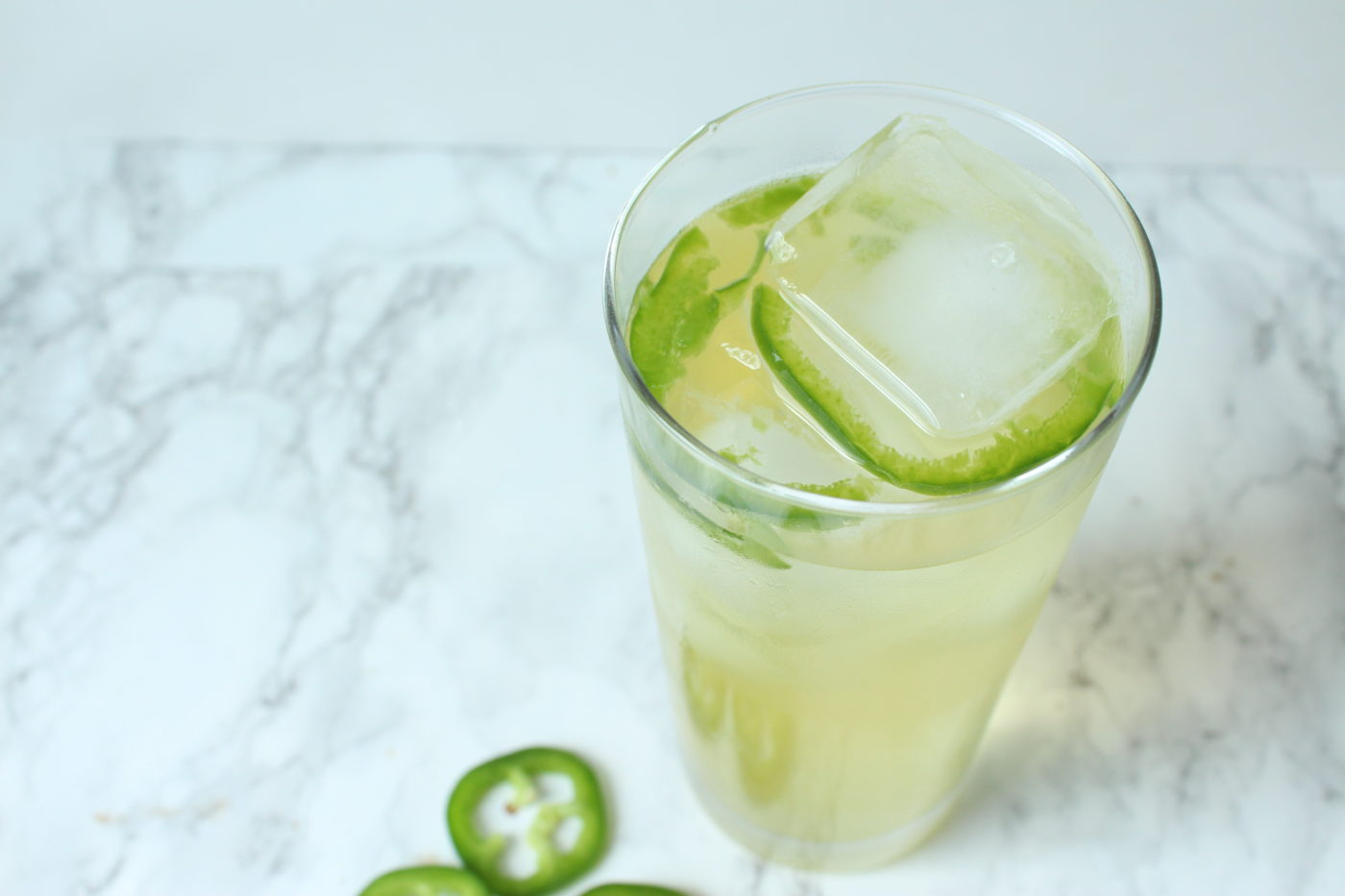 I once had a cocktail that was so spicy, I couldn't take more than 2 sips. I don't mind a little spice in my beverages but there's a thin line between a hint of spice and too spicy to drink. I've found that since that terrible cocktail experience, I've been very careful of my ordering. Since toying with my own recipes, I've found that I sometimes like the essence of a pepper in my drink rather than the overwhelming spice of one. This pineapple jalapeño punch is not a spicy drink but you can definitely taste the pepper.
I've been thinking of either starting a monthly post or even a video series called 5 minute cocktails. What do you think of this? Just like dinner recipes, cocktails don't have to take all day to put together. I'd like to show folks how to easily put together tasty drinks without the stress of it all.
My motto: work smarter, not harder.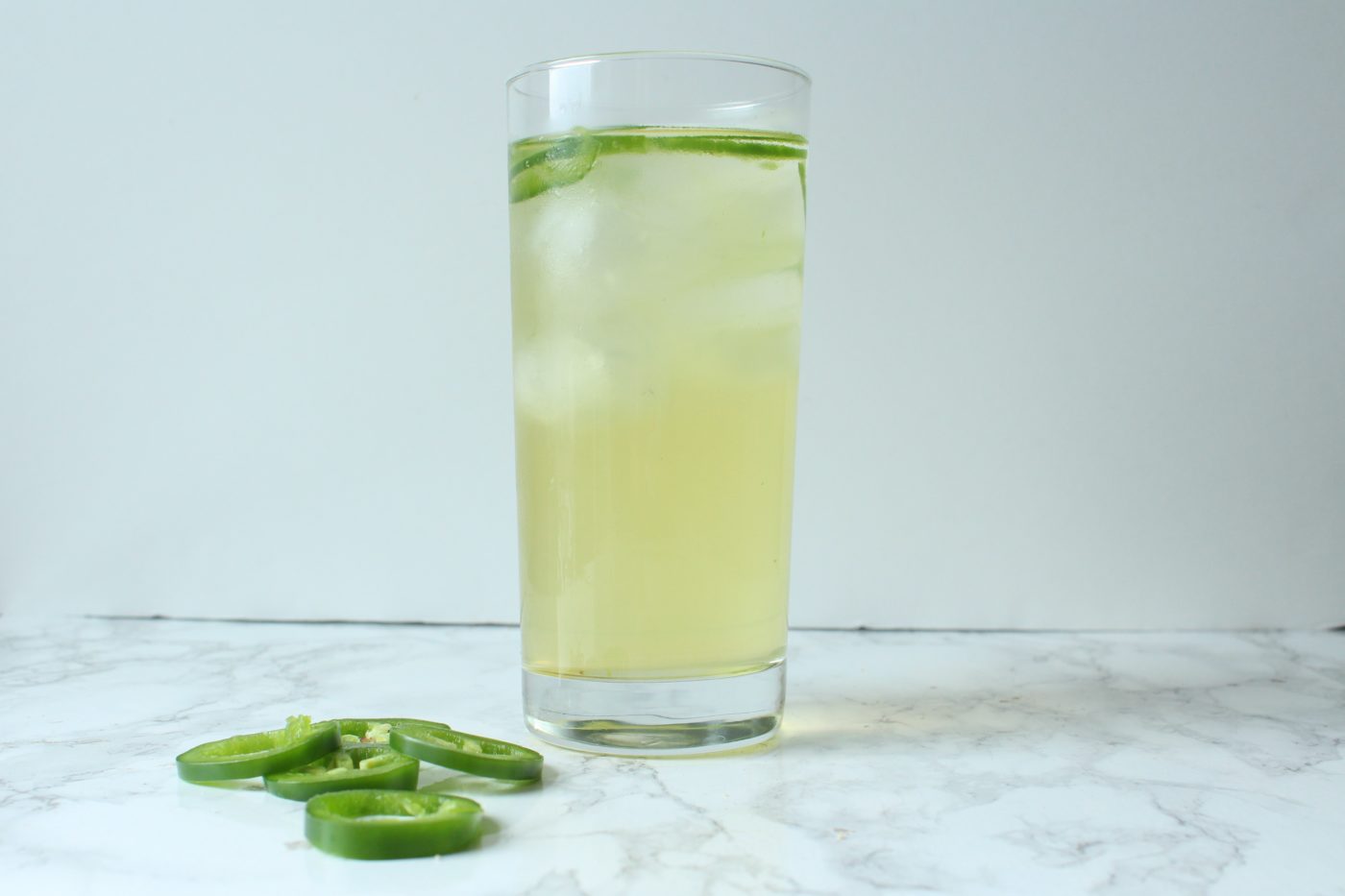 You shouldn't be alarmed by the jalapeño in this drink. After I made it, I asked John to try it and he loved it. I didn't tell him what was in the drink but he could pick up on something peppery. The pineapple juice helps to balance the peppery flavor.
These types of drinks are great to transform into a big batch of cocktails for parties or you can easily serve them to guests at a dinner party. Again, what's my motto? Work smarter, not harder. Anyway, I'm going to get a bit off subject here but just follow me.
Do you watch Broad City? Geez, I hope so. It's so ridiculous. A new season returns next week and I'd really love to host a Broad City-themed viewing party. Wouldn't that be fun? I'm thinking this pineapple jalapeño punch would be great to serve at that party. Abbi and Ilana are pretty simple, easy-going ladies and I'm sure they'd be into this drink, no?
Pineapple jalapeño punch: a 5 minute cocktail
Even though this cocktail has tequila in it, it is not a margarita. However, you could add a little salt to a section of the glass rim to give it a salty flavor like a margarita. Alternatively, you can do sugar instead of salt. It isn't necessary but it's an idea in case you want to amp it up a bit.
Ingredients
3 jalapeño slices, seeds removed
1.5-2oz tequila
3.5-4oz pineapple juice
Ginger beer
Jalapeño slices, for garnish - optional
Instructions
In a cocktail shaker, muddle the jalapeños to allow the juices to release.
Add in the tequila and pineapple juice; top with ice then shake about 15-20 seconds.
Pour into a glass with ice then top with a splash of ginger beer.
Garnish with jalapeño slices, if using.
http://eatdrinkfrolic.com/2017/09/5-minute-cocktails-pineapple-jalapeno-punch.html
Save
Save