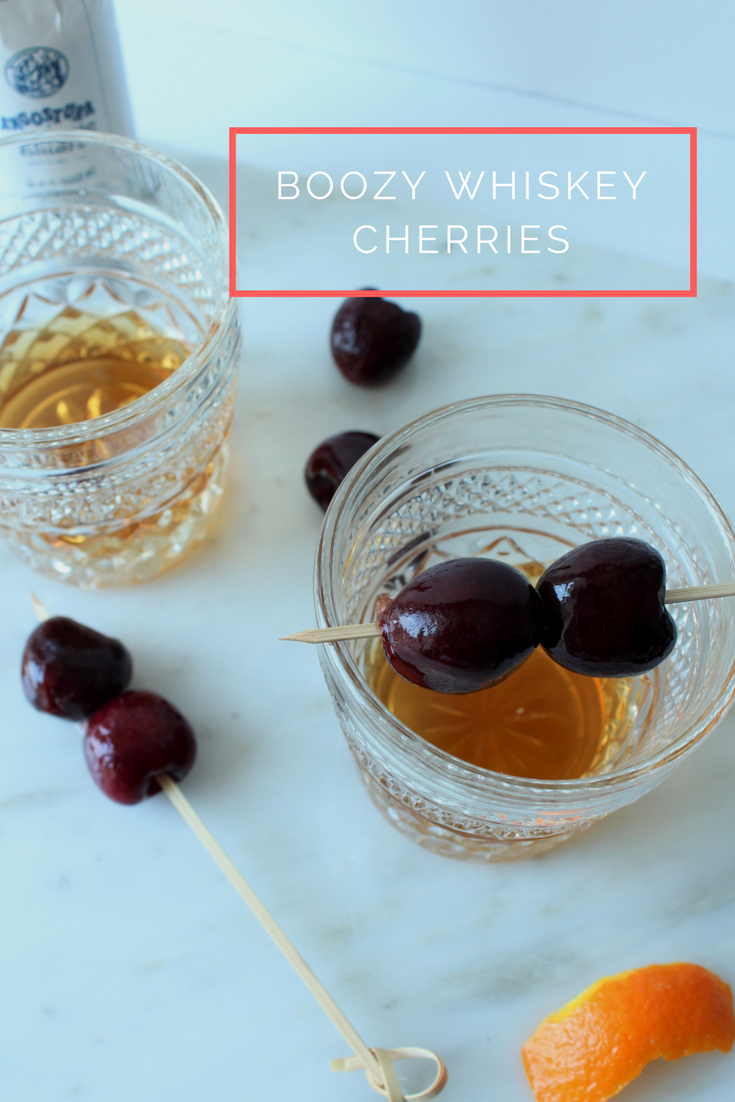 One of my obsessions is going to Main Street Meats, ordering an old fashioned and scooping the cherry out when I'm done. In the off-chance that John orders one (which happens almost never), I beg him for his cherry. This is starting to sound weird – let's move on. Anyway, I love these Luxardo cherries. I could seriously just eat them out of the jar but you're supposed to add them to cocktails so it may be frowned upon. Because of my love for these cherries, I thought why not try my hand at my own version of boozy whiskey cherries.
So here's the good thing with these cherries besides just eating them out of the jar. They can keep for up to a year. So it's like the gift that keeps on giving. You can make a jar or two of them and have them on-hand for happy hour at home. Even better, you can make small jars of these whiskey cherries and give them as gifts for the holidays. I love gifts and sometimes a nice, homemade gift is the perfect way of showing your love. Wouldn't you agree? But real talk, I don't necessarily trust everyone's homemade edible gifts. I have this thing. We don't have to get into it right now but just know that I do.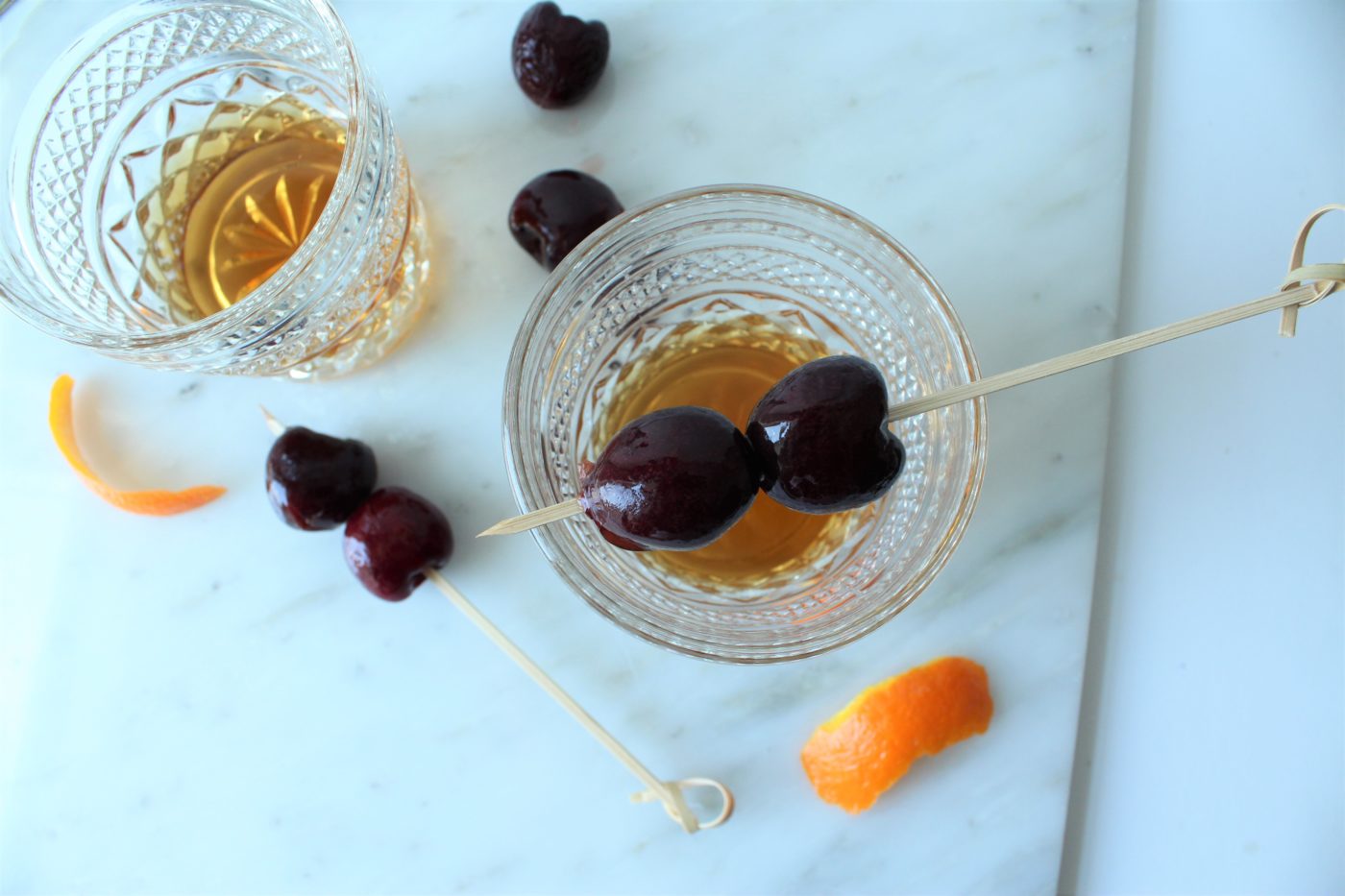 If I eat your homemade gifts, you're probably a really close friend or I really trust your cooking abilities. I have odd little quirks and I'm not ashamed. Maybe one day I'll let you in on my weirdness. Until then, let's talk whiskey cherries.
Every once in a while, I walk by the fridge with no intention of making cocktails but I remember that we have yummy boozy cherries in there. So I open up the fridge, grab the jar and proceed to pull one (or two) of them out. Remember, they last for up to a year. I promise you'll do the same once you make these.

Boozy Whiskey Cherries
These are just so yummy – like boozy candy. As the cherries sit in the jar over time, the cherries will shrink just a little bit but don't worry, that's normal. All you have to do to start making your own little boozy cherries is make a whiskey simple syrup then let the cherries soak in it. Honestly, I wanted to stop at whiskey simple syrup but I proceeded.
I imagine you could try this with other fruits. Maybe peaches? If you try it with something else, let me know!
Ingredients
1/2 cup Jameson
1/4 cup sugar
1 cup cherries, pitted & stems removed
Instructions
Place the Jameson and sugar in a small pot and simmer over low heat - until the sugar dissolves.
Pack the cherries in a jar then pour the simple syrup on top.
Seal and store in the fridge for up to a year.
http://eatdrinkfrolic.com/2017/09/how-to-whiskey-cherries.html