Over the weekend, John and I attended a housewarming party. It's been a really long time since we've been to a housewarming. Actually, now that I think about it, it's been a while since we've been to any type of cocktail party/house party at any of our friends' houses. I think that just means everyone's been too busy to host at their homes. We should change that soon. Anyway, there are many rules, some well-known and some unwritten, for hosting a housewarming party but what about housewarming party etiquette for guests?
There are lots of stresses that a host goes through by having people over. Trust me, I know from experience. Most of my own stress is self-inflicted and usually involves things that no one even cares about. I wouldn't necessarily call myself a perfectionist but in the hosting world, maybe I am. I'm aware that there are rules applied to the hosts when it comes to housewarming party etiquette but guests need rules too.
Keep in mind, these rules aren't exclusive to housewarming parties. Even you're simply a guest in someone's home for a dinner party or a holiday party, don't do something that won't get you invited back the next time.
Let's talk: Housewarming party etiquette (for guests)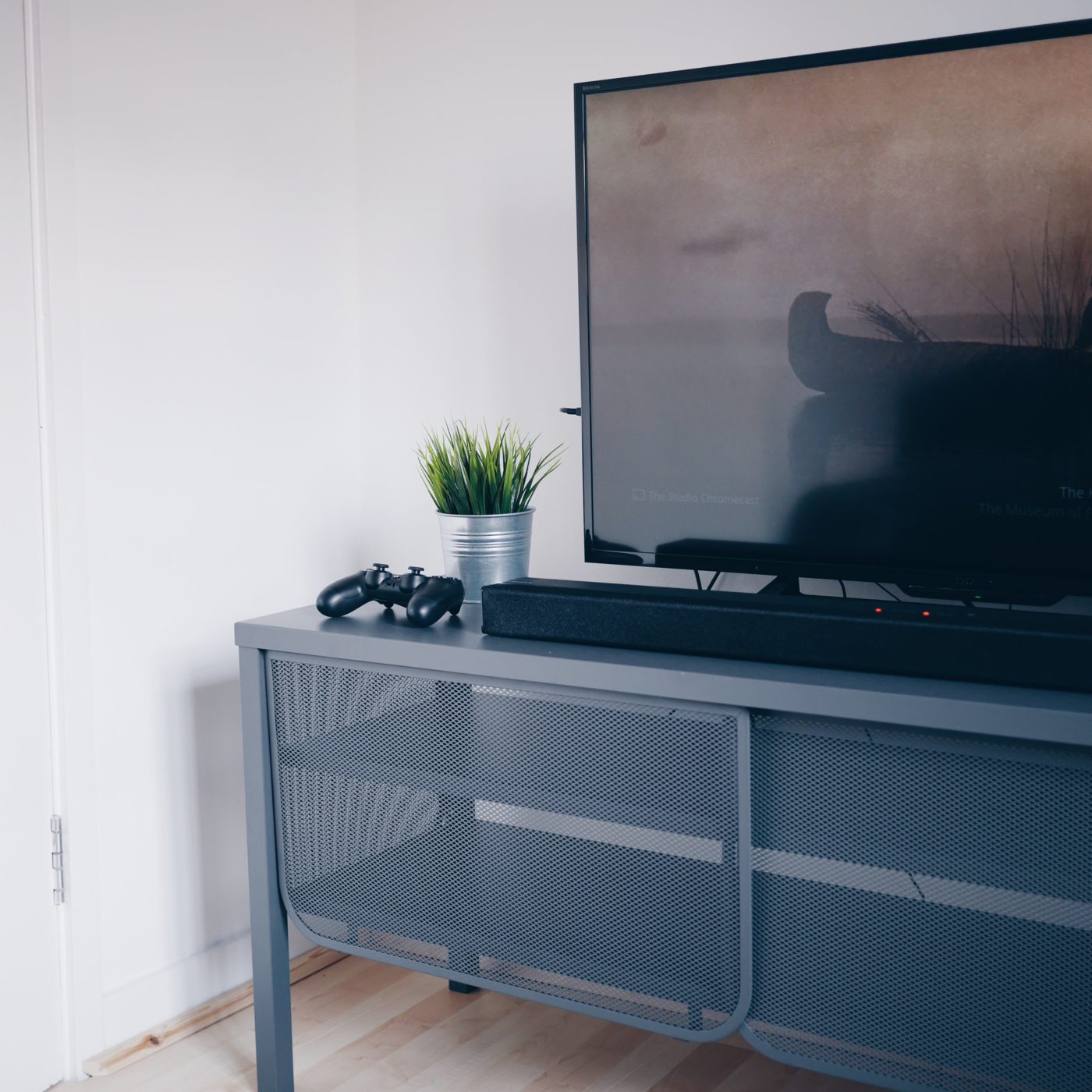 Don't show up empty-handed. Even if the hosts didn't make a registry or ask for specific housewarming gifts, it's still nice to show up with something. Whether it's a bottle of wine, a picture frame or even a candle, bring something. It's nice.
Be on time (not super-early). Nothing annoys me more than guests who show up significantly early. If the party starts at 7pm, showing up at 6:30 is not necessary. The host has enough to worry about and entertaining an eager guest shouldn't be one of those things.
Give a proper goodbye. We've all been to a party where no one cares if someone doesn't say goodbye to the host, right? I mean, it's not ideal but we've been there. With something as intimate as a housewarming party, be sure to say bye to your hosts. Don't just sneak out of the backdoor.
Don't adjust music/television. Listen, this seems pretty self-explanatory for me but not everyone feels the same way. For me, housewarming party etiquette says: if a host has a specific playlist going – don't go touching it. This has happened to us before when hosting a party and it's rude. So this could be my own little pet peeve rule but to be safe, don't do it.
Shop housewarming gift ideas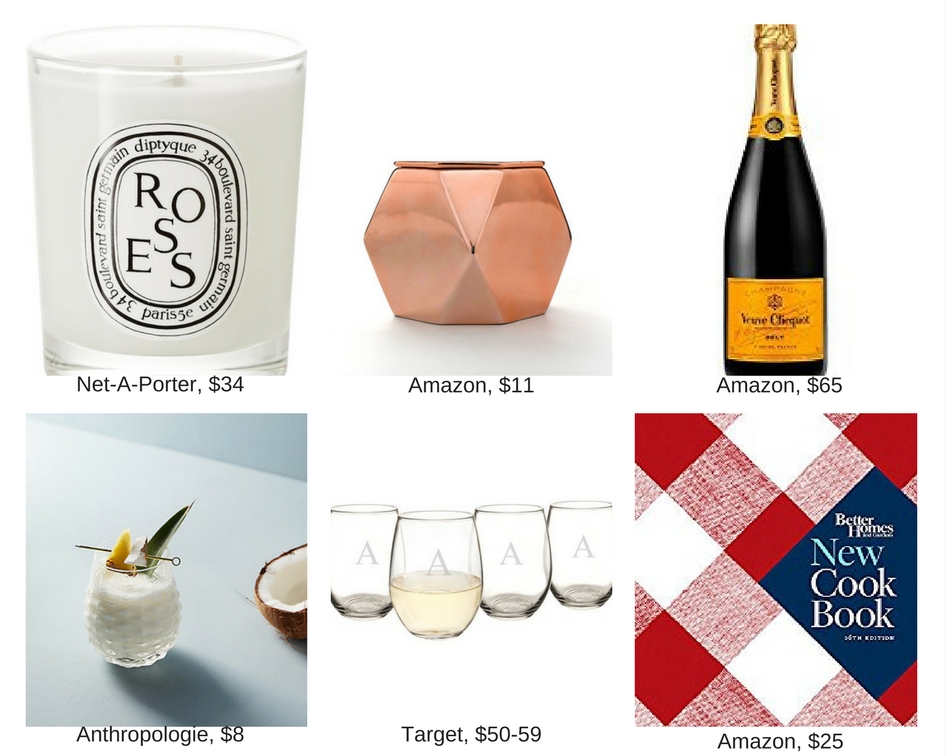 Diptyque rose scented candle – $34
La Jolie Muse candle – $11
Veuve Clicquot Yellow Label – $65
Pineapple glass – $8
4pc. Monogram stemless glasses – $50-59