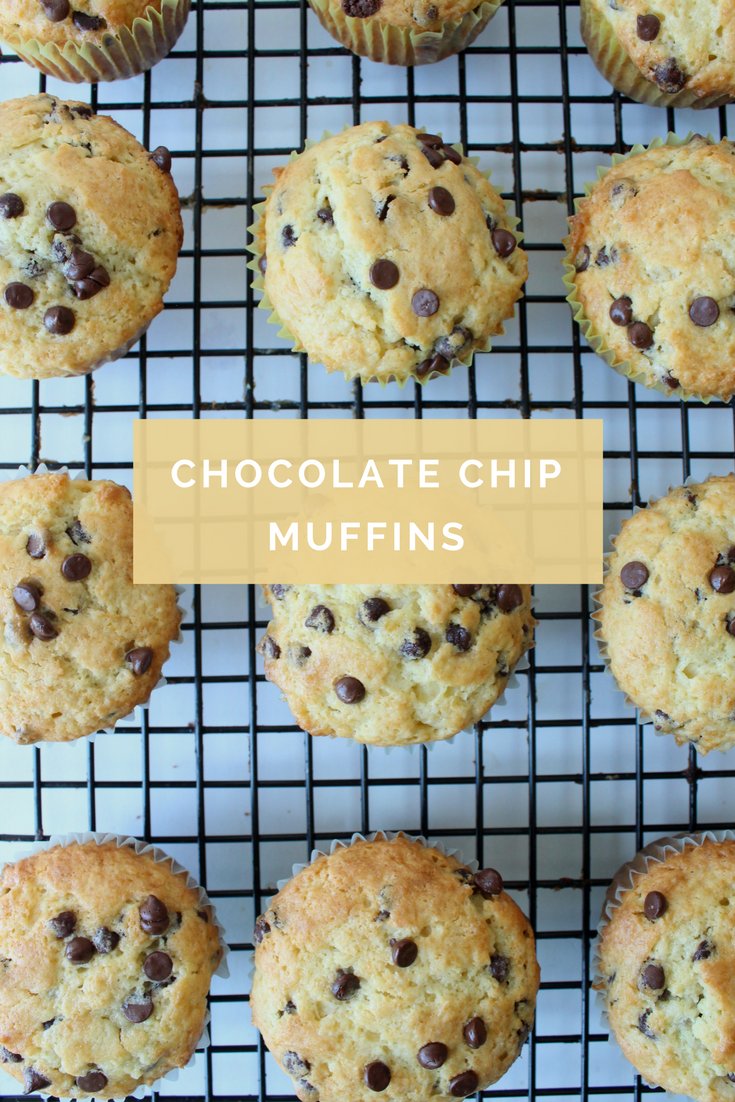 Y'all. I have eaten so many of these chocolate chip muffins, I can't even believe it. This is why I had to add "addictive" to the title of this post. Maybe they're only addictive for me though. Perhaps if and when you make them, you'll have more control unlike me. Usually when I bake things, I bake enough for John and I to try then I send the rest with him for his coworkers. Not this time.
If you follow me on Instagram, you may have seen my Instagram story not too long ago where I confessed I was eating my weight in muffins. Yep. These are the muffins. When they were fresh out of the oven, they were just so warm and chocolately that I couldn't resist. Even a day or so later, they're still just so good. I like to warm them up a bit in the microwave and pretend like they're fresh out of the oven. I'm desperate.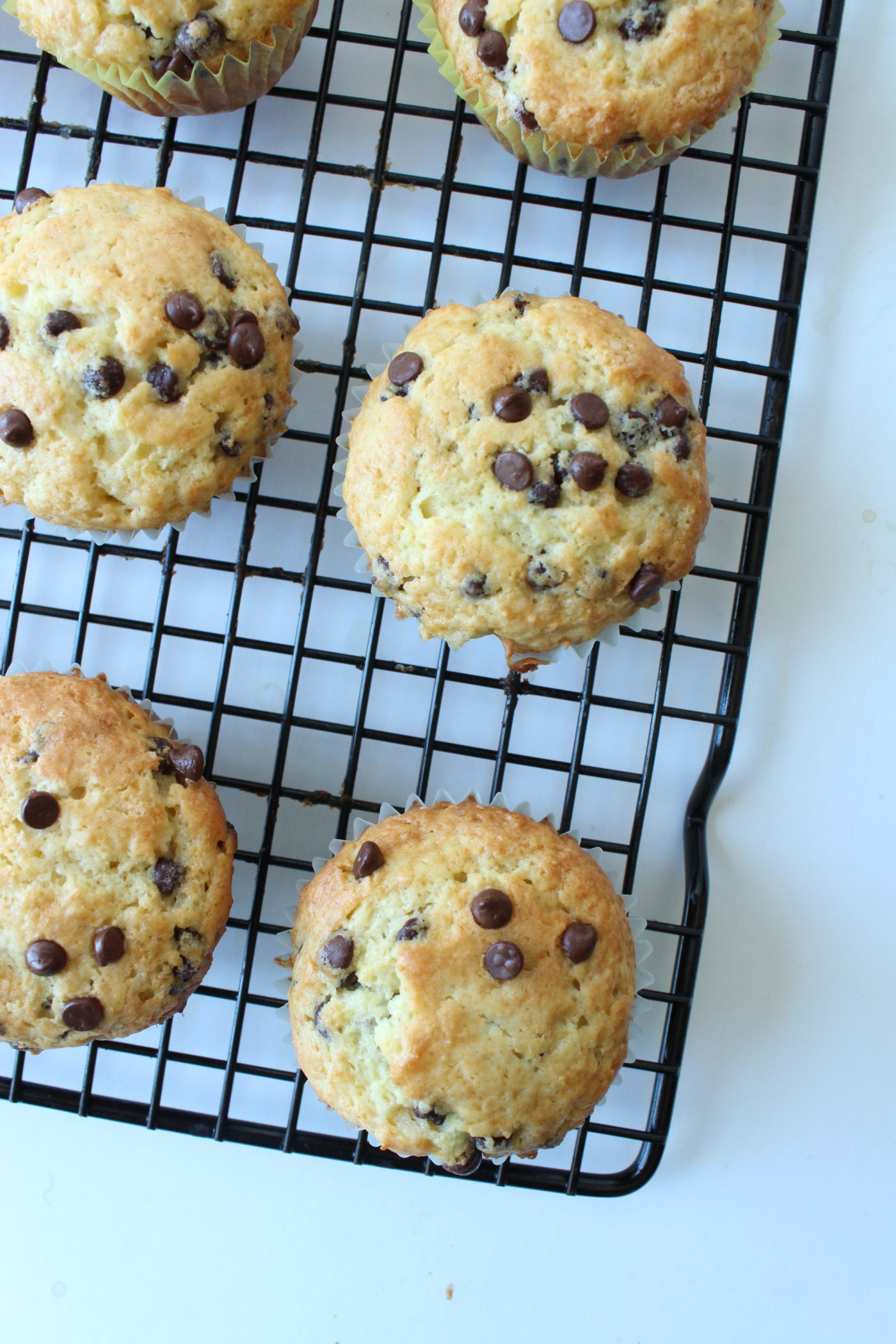 These muffins are great with coffee too. They really are perfect for breakfast or as a dessert. I think the best recipes are those that can fit in multiple feeding times. In my e-book, I have a recipe for a savory French toast, which can be breakfast, lunch or dinner. And these cinnamon rolls are another example of standing in during multiple times of the day. They're perfect for breakfast (with coffee) and as a dessert. There's an updated version of those cinnamon rolls in my e-book.
OK, back to the chocolate chip muffins.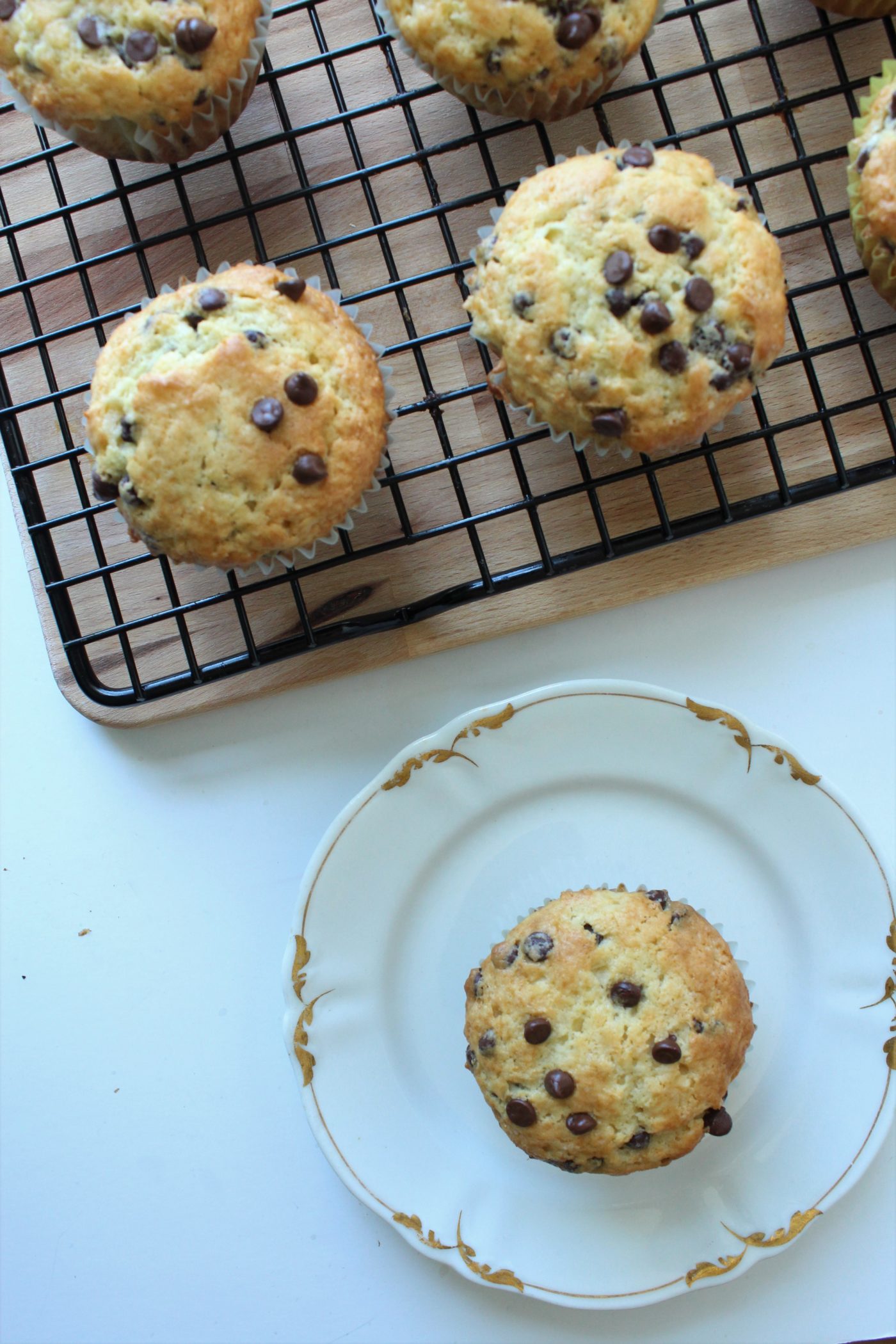 I wish so badly that I could take credit for this recipe but I cannot. I can however, give credit where credit is due. I was just perusing Pinterest one day and came across a beautiful photo of chocolate chip muffins. Naturally, I pinned it. Anyway, the person responsible for sharing the recipe of the most addictive muffins is Cleobuttera.
About the chocolate chip muffins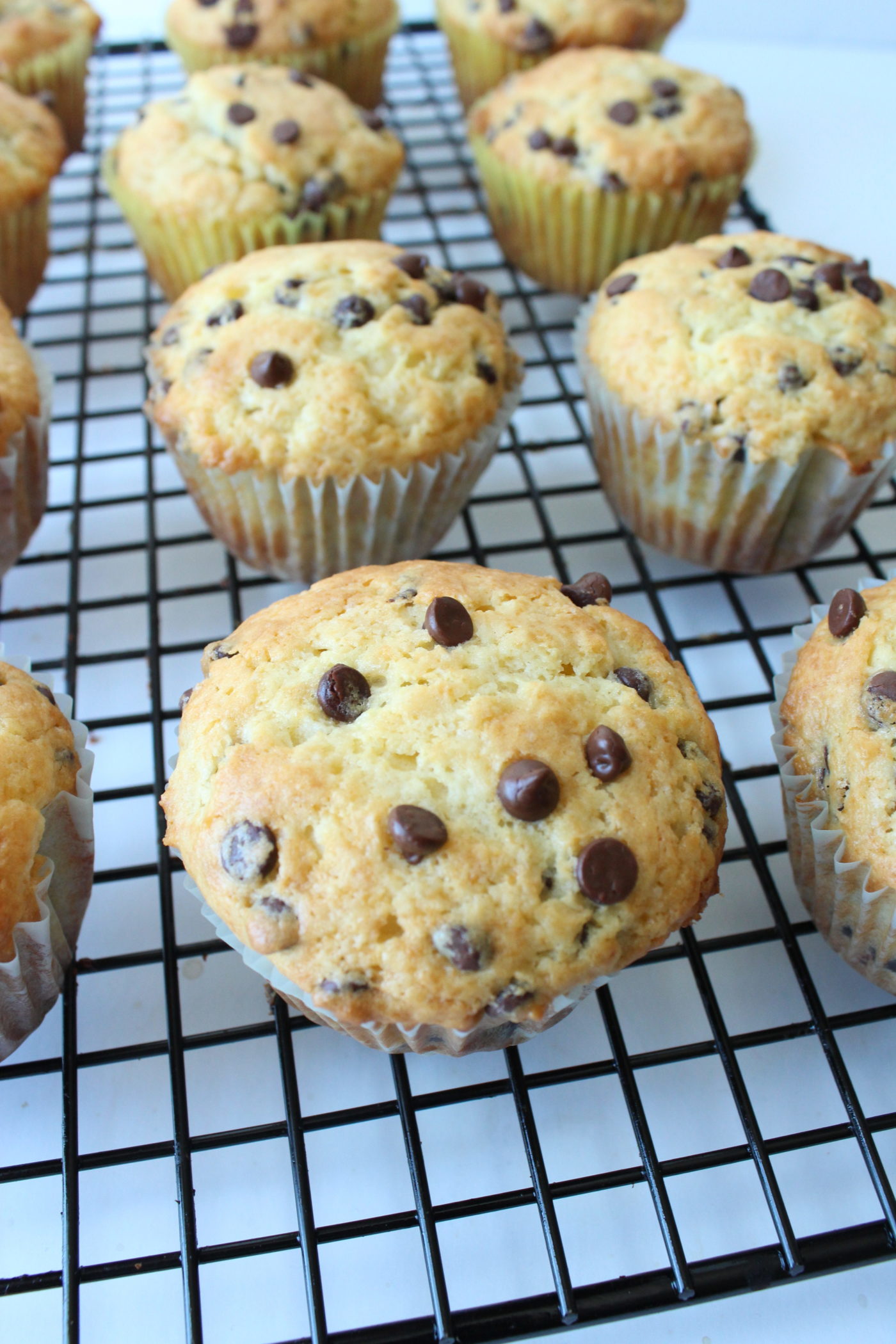 Cleobuttera's muffin recipe was very, very easy to replicate. Even if you *think* you're lacking culinary skills, I assure you, you'll be just fine with this recipe. I used my lovely KitchenAid stand mixer for this but if you don't have one, a hand mixer should work just fine.
I used Cleobuttera's advice and used mini chocolate chips for the muffins. Unlike regular-sized chips, mini ones won't sink to the bottom. That happened to me when I made this cinnamon chocolate chip bread – most of my chips sank to the bottom. Blah.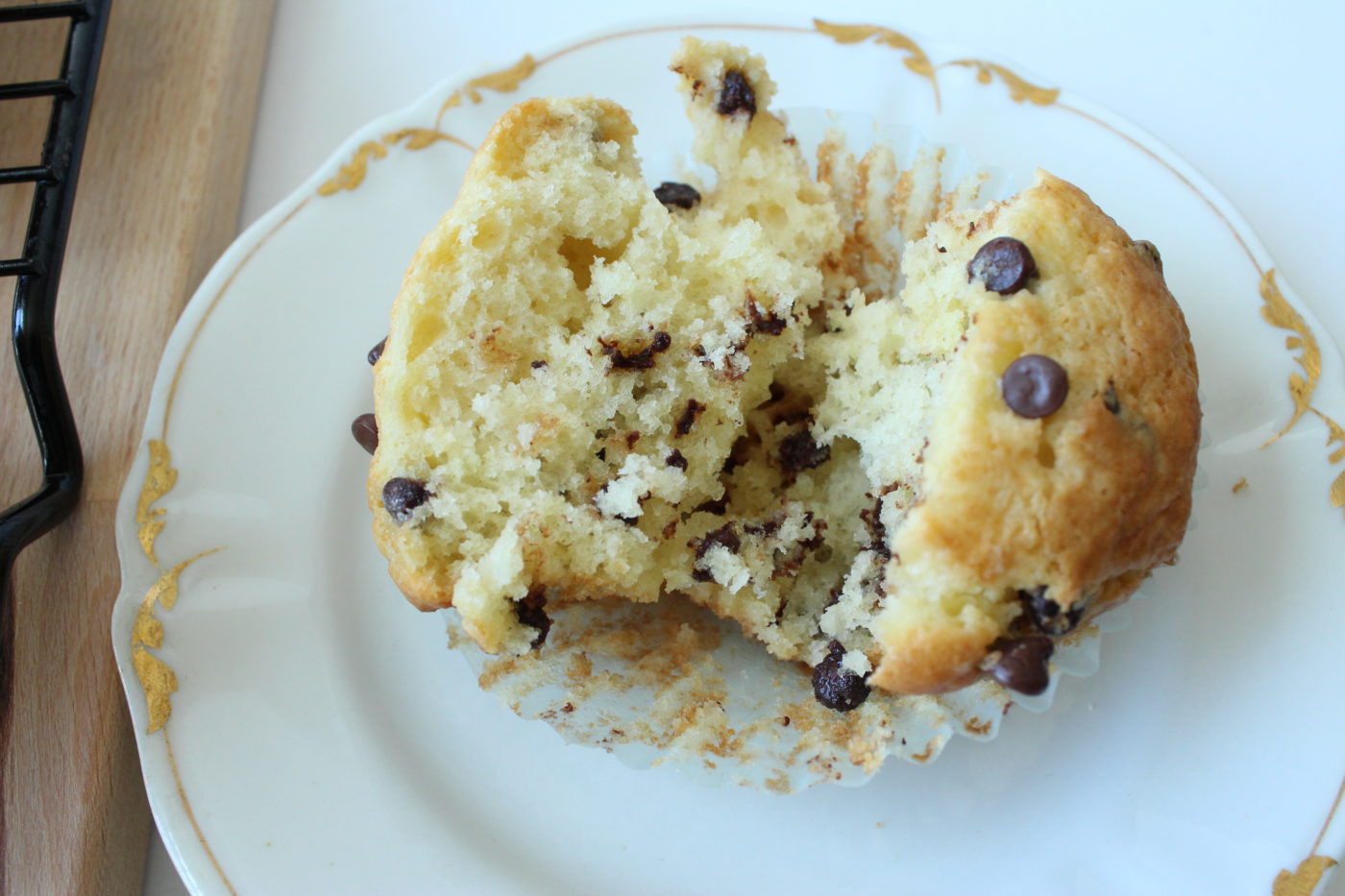 Anyway, I hope you'll make these muffins. I can't stress enough how delicious they are. I'm sure I'll be making them again soon.
Shop this post