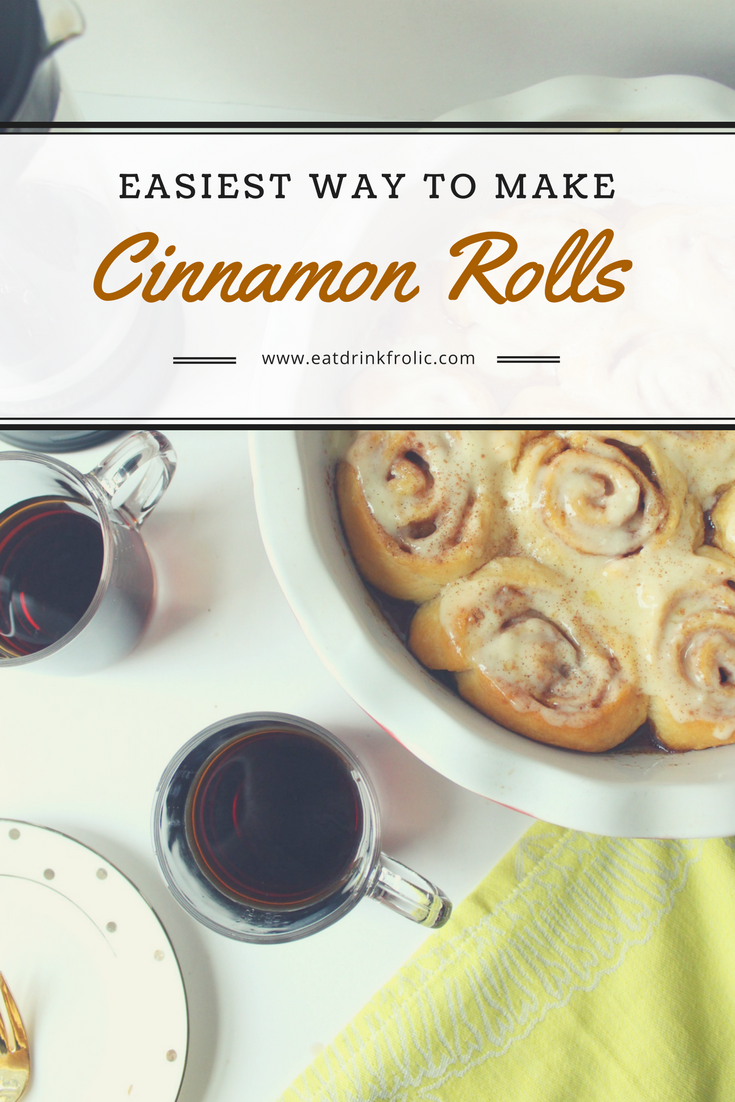 When I was a teenager, I remember going to the mall and being so excited to spend my allowance. I loved shopping at stores like 5-7-9 and the Merry-Go-Round. Do you remember these stores or am I showing my age? This was long before I ever knew about the existence of an H&M or Forever 21. It the was the 90's and I thought I was cool by buying "hip" clothes from these retailers. My how times have changed. Another vivid memory I have of the mall is Cinnabon. I LOVED treating myself to a calorie-filled, buttery and sweet cinnamon bun because I deserved it. I've always been intimidated by the thought of making cinnamon buns and cinnamon rolls until now.
I've always thought cinnamon rolls were overly complicated and I didn't want to mess with it. I just wanted to enjoy the sweet treat without the drama of trying to figure how to make them. This year, I'm all about saying yes to things that make me uncomfortable. Sure, in a broader sense, that statement is actually about the bigger, more important things in life but in this scenario, we're talking about cinnamon rolls.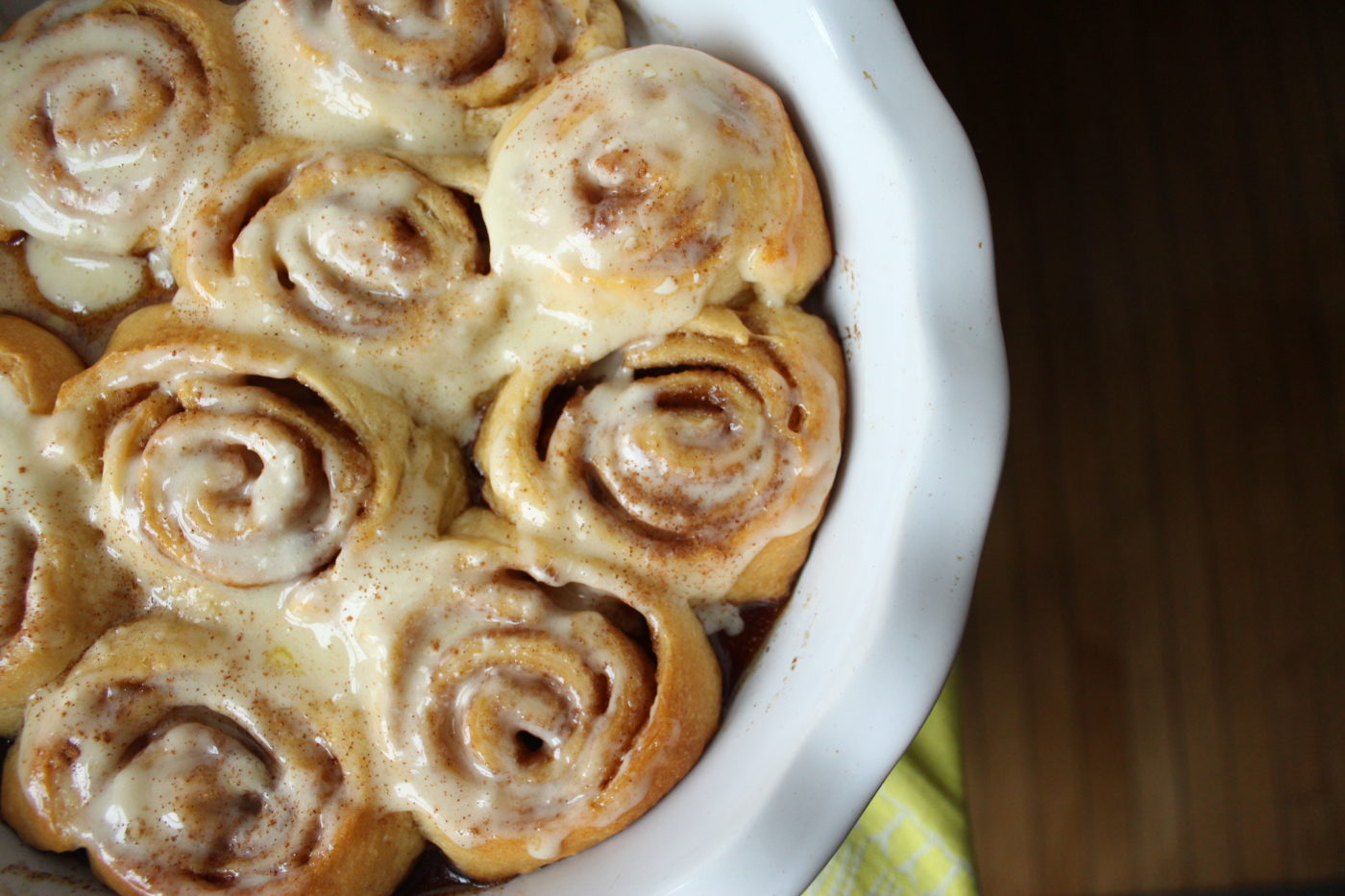 My friends at PopSugar featured a recipe for cinnamon rolls and I thought it was easy enough for me to experiment. Everyone listen up: this is seriously the easiest and simplest recipe you'll find. When I pulled these babies out of the oven, they smelled delightful and I couldn't wait to dig in. I'm actually glad John wasn't home when I baked these because I'm slightly embarrassed at how quickly I just dug in and devoured them.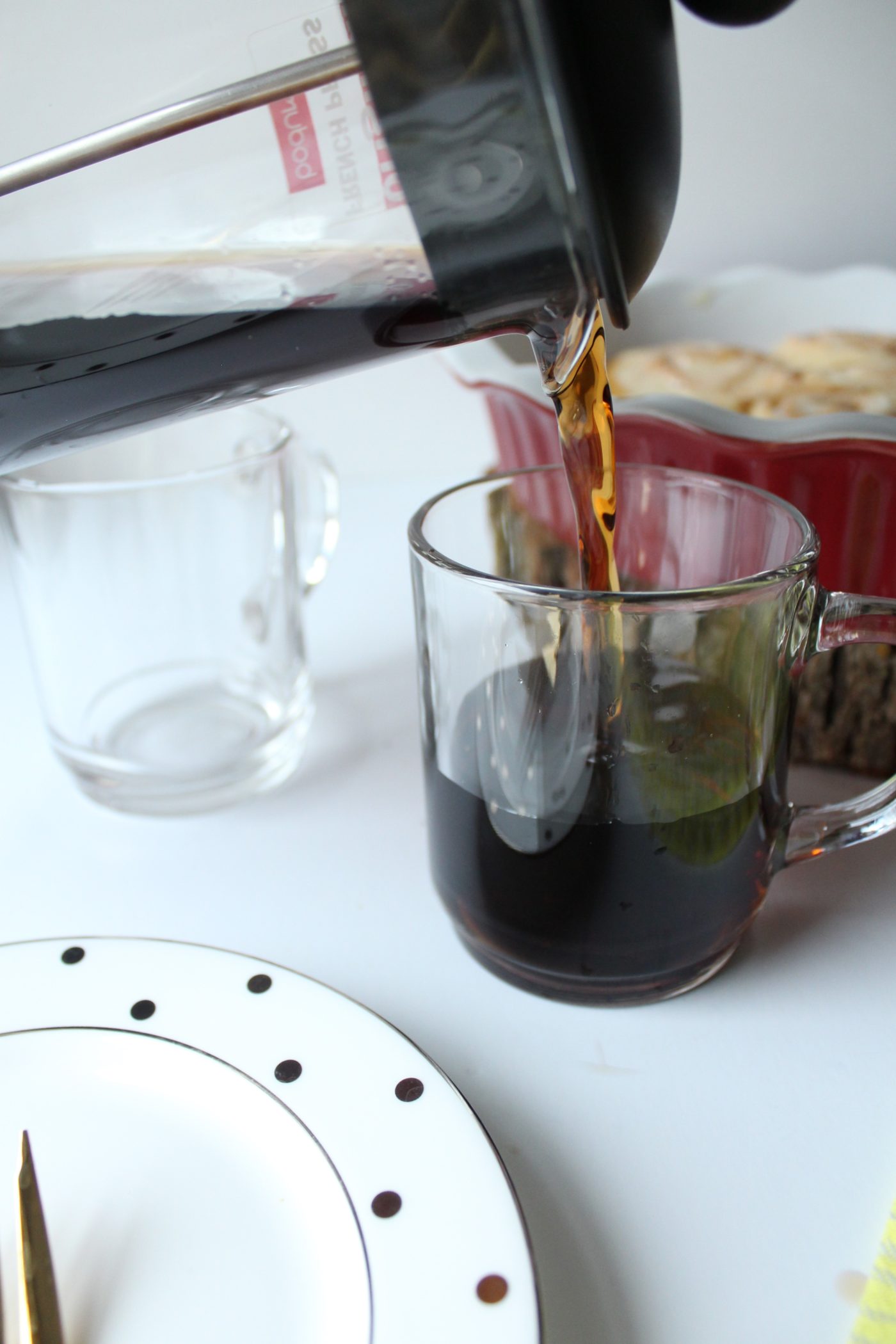 What I love (besides it being so ridiculously easy) is the lemon icing that you'll drizzle on top when it's all done. The citrus flavor really compliments the cinnamon rolls. This is the perfect sweet treat to enjoy with coffee or to make if you're having folks over for a brunch or a baby shower. I can't wait to make these again and eat the entire pan all by myself.
Just kidding.
No I'm not.

The easiest cinnamon rolls recipe EVER
The Easiest Cinnamon Rolls
Ingredients
For the cinnamon Rolls

2 tbsp salted butter, melted
1/2 cup (packed) plus 2 tbsp light brown sugar
1 tsp cinnamon
1 package crescent roll dough

For the glaze

2 tbsp salted butter, at room temperature
2 tbsp cream cheese, at room temperature
1/2 lemon, juiced
1/2 tsp vanilla
1/2 cup powdered sugar, sifted
Instructions
To make the cinnamon rolls

Preheat the oven to 350°F.
Use a pastry brush to lightly coat the insides of a small casserole dish with some of the melted butter, about one teaspoon. Set the butter aside.
In a separate bowl, combine the brown sugar and cinnamon. Set aside.
To assemble the rolls, open the crescent roll canister and very carefully unravel the dough into a long rectangular shape. Be very careful not to tear the perforated markings.
Use a pastry brush to lightly coat the dough with some of the melted butter - leaving a 1/4-inch border free of any butter.
Then sprinkle the top of dough with the cinnamon sugar mixture, leaving the 1/4-inch borders free of sugar.
Spread sugar evenly around the dough using your hands or a plastic spoon; press it into the dough using a fork or your fingers.
Drizzle the remaining melted butter on top of the sugar mixture until partially saturated.
Roll the dough into a tight log then slice it into eight even pieces (about 1/2 inch thick). Use a pastry scraper or a spatula to slice it and be careful so the cinnamon sugar doesn't pour out.
Transfer the rolls into the prepared baking dish and bake for 20 to 25 minutes, or until dough begins to turn golden brown on top.

For the glaze

While rolls are baking, combine butter and cream cheese together in a mixer, then whip in lemon juice and vanilla.
Add powdered sugar and mix until well combined.
Spread the glaze evenly over cinnamon rolls.
http://eatdrinkfrolic.com/2017/02/easiest-cinnamon-rolls.html

Shop this post