This shop has been compensated by Collective Bias, Inc. and its advertiser. All opinions are mine alone. The following content is intended for readers who are 21 or older. #RMPSNewLook #CollectiveBias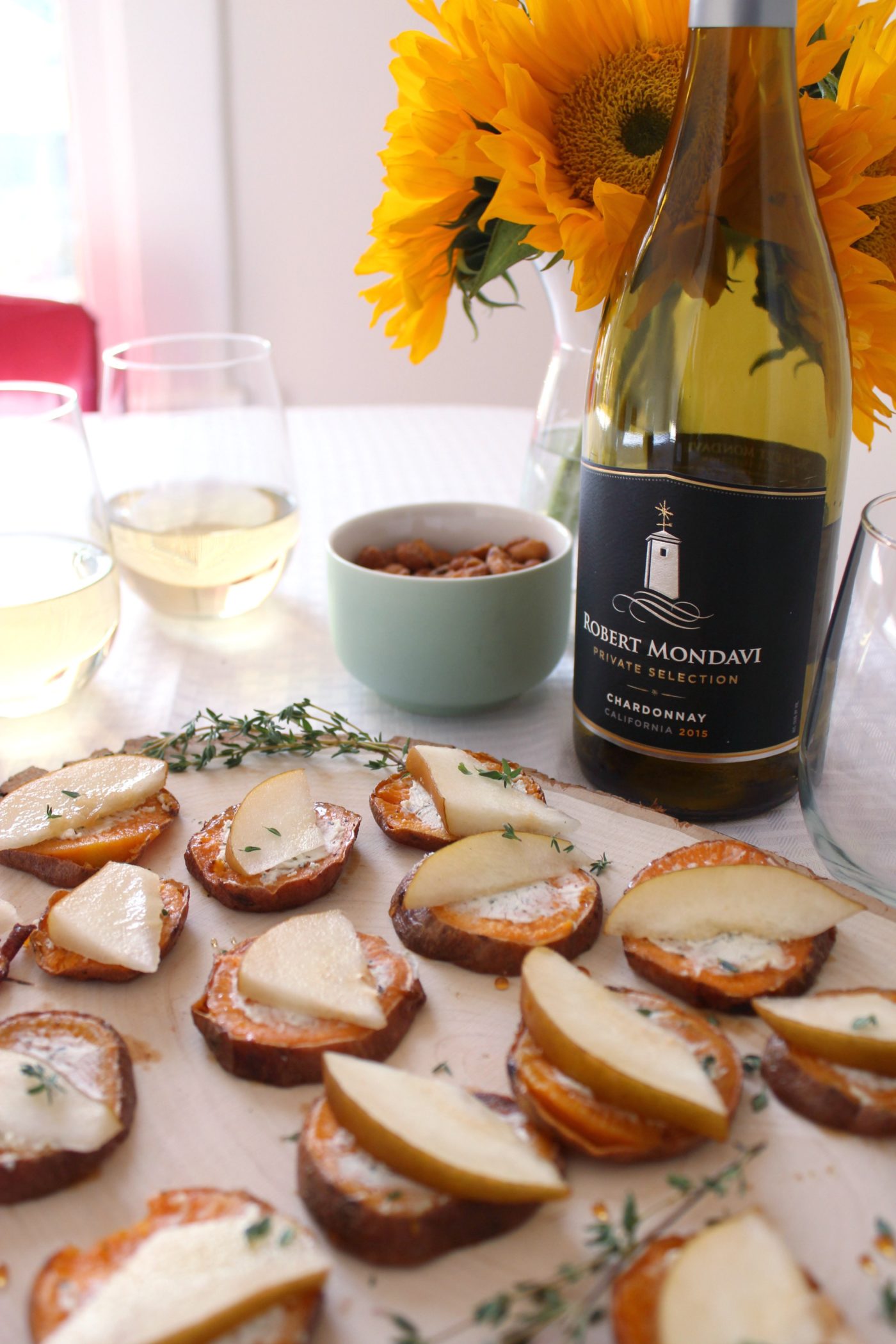 It's no secret that I like to entertain. I think my love for entertaining at home may have something to do with me being an only child. Let me explain. As an only child, I can thrive by myself but I often crave the company of being around other people. The latter is where my love for entertaining comes into play. And since I enjoy entertaining with ease and elegance, the Robert Mondavi Private Selection brand is seamlessly intertwined into my social life.
I've been known to overdo it sometimes when I have friends over and this time around, I wanted to have a more relaxed approach. Simple snacks and bold beverages was the goal of this get together with two girlfriends. That's not too much to ask for, is it?
Today's post is all about relaxing at home with friends while noshing on easy appetizers and tasty wine. But not just any wine; Robert Mondavi Private Selection. So to get ready for my day of relaxation, I headed to the store to pick up a bottle (or two) of wine. Fun fact: I live in Tennessee and up until last year, we couldn't even purchase wine in our grocery stores. How tragic.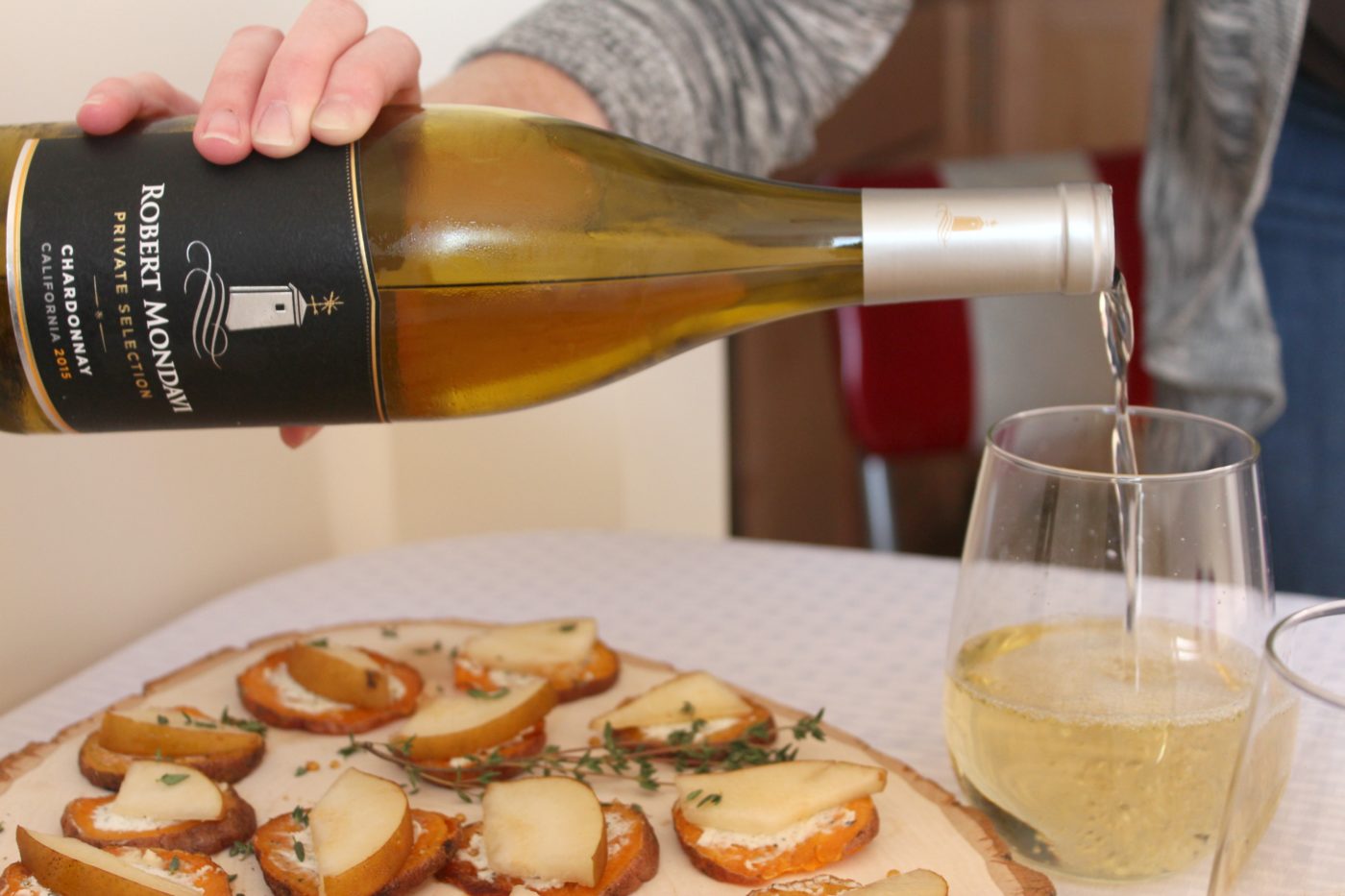 Now for the food. When planning a chill day with friends at home, my first suggestion is to make sure the food is light, easy to prepare and bite-sized. There are a number of reasons why this is helpful but the main reason is because its less stress on the host plus it gives you more time to enjoy a glass of wine. We always need more wine time, right?
For snacks this time around, I decided on a flavorful yet simple sweet potato crostini. It takes less than 30 minutes to prepare plus the savoriness pairs exceptionally well with the bold flavors of Robert Mondavi Private Selection.
Also, can we just take a second to recognize how bold and sleek the new packaging is? Both the wine and the bottle will be the center of attention during your hangout session. Now let's make an appetizer!

Sweet potato crostini with Robert Mondavi Private Selection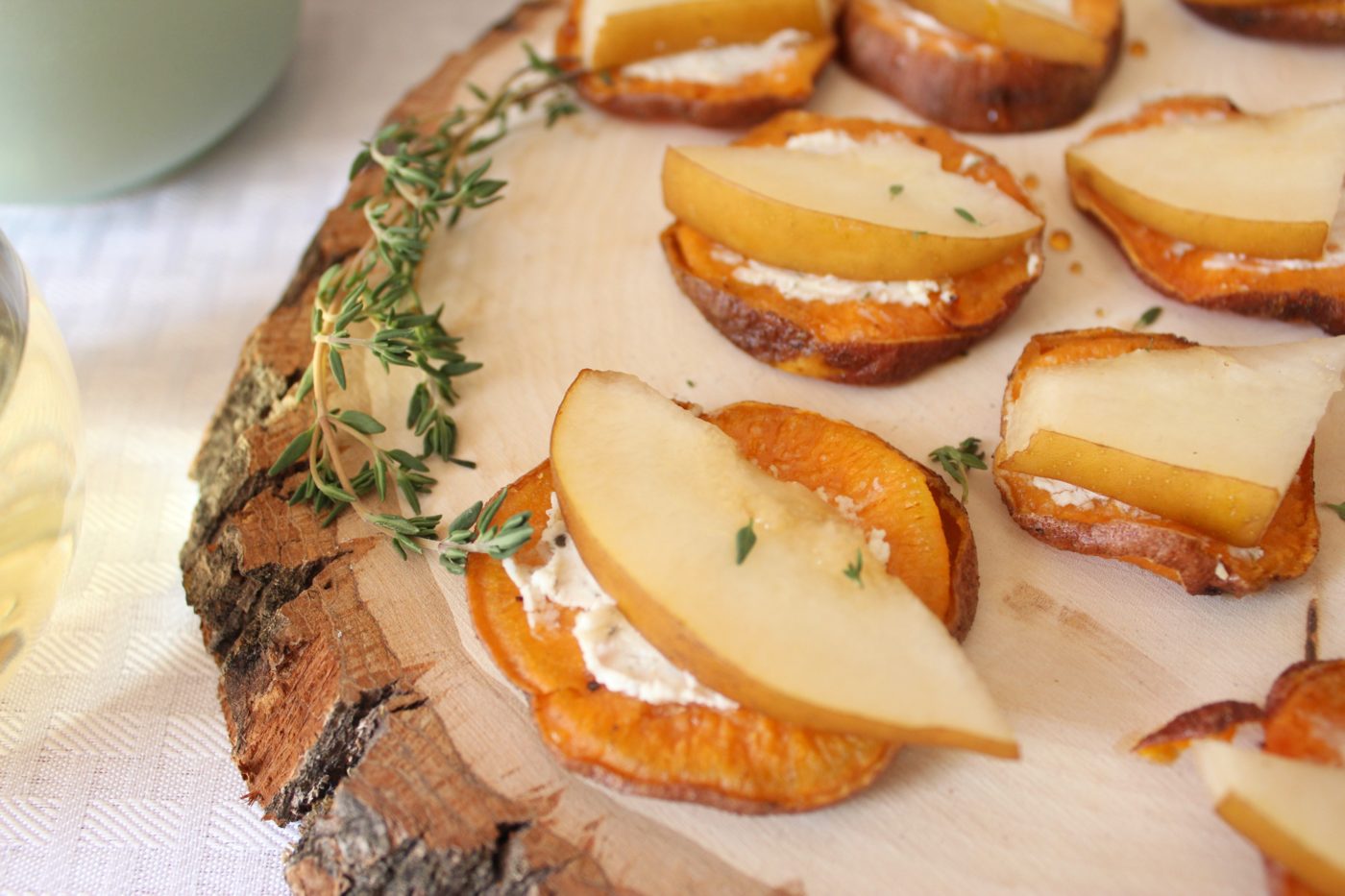 This recipe serves 6-8 folks - to make more, use 2 sweet potatoes.
Ingredients
Olive oil
1 large sweet potato, sliced into rounds
Sea salt + black pepper
Herbed goat cheese
1 Bosc pear, sliced
Fresh thyme
Spicy honey (I prefer Bees Knees)
Instructions
Heat your oven to 400 degrees.
Drizzle some olive oil (about a tablespoon) on a baking sheet then place the sweet potatoes on top. Rub the potatoes in the olive oil to coat.
Season with salt and pepper then bake for 15 minutes.
Remove from the oven and flip the potatoes over; bake for another 5 - 10 minutes.
Allow the potatoes to cool just a little (so you don't burn yourself).
When ready, spread a bit of goat cheese on top of the sweet potatoes then layer with a pear slice.
Top with a few fresh thyme leaves.
Drizzle spicy honey on top.
http://eatdrinkfrolic.com/2017/02/robert-mondavi-private-selection.html
The crostini perfectly pairs with the everyday enjoyment of Robert Mondavi Private Selection. For this relaxing day in, we chose a Chardonnay and a Pinot Noir to accompany our yummy snacks. A huge benefit of this simple recipe is that it can easily be adapted with other ingredients. You can add nuts, dried fruits or meats like prosciutto or smoked salmon. Better yet, set up a crostini bar and let your friends mix and match their own appetizer. All you'll have to do is sit back and pour yourself a much-deserved glass of wine.
Find the new look of Robert Mondavi Private Selection in stores now and join the conversation on social media using the hashtag: #RMPSNewLook.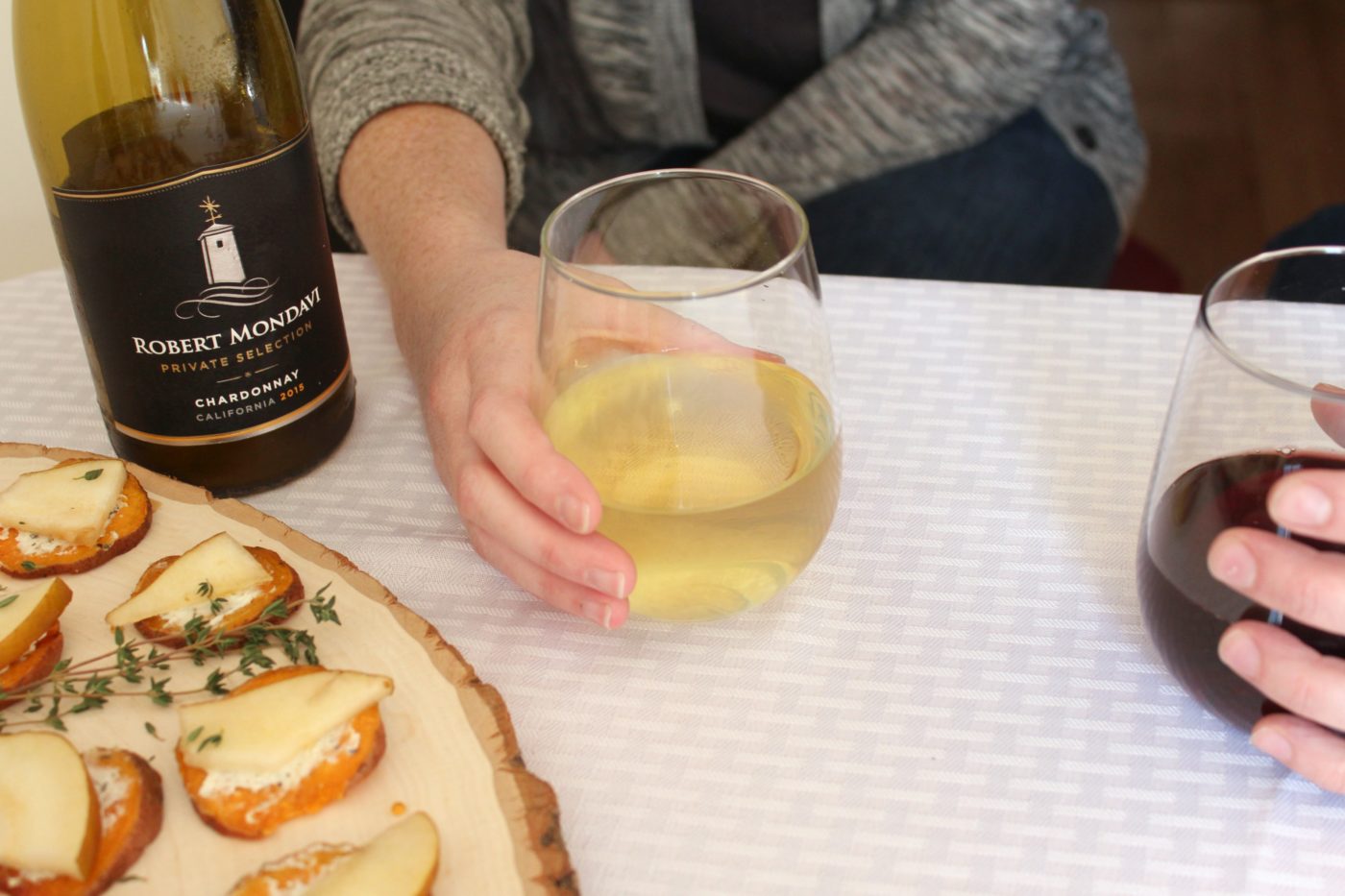 Save
Save
Save
Save