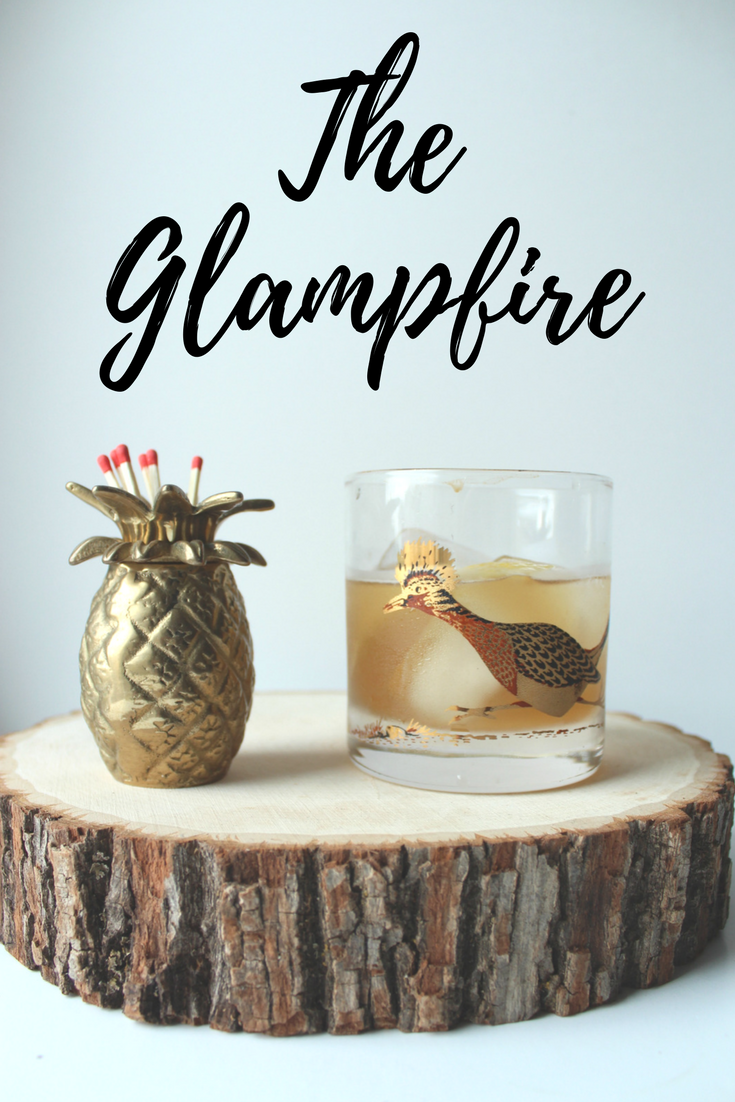 Let's be honest here: I'm not a camper. I'm not one to pack up for the weekend and head to the woods or the campground; it's never been my thing. I went camping once when I was in Girl Scouts and that didn't end too well. I have the desire to camp but not in the traditional way. In my world, I'd go glamping! I'm sure John cringes every time I brings up the word "glamp" but I don't care. It's probably the only way I'm ever going camping again. I imagine my camping/glamping experience with delicious foods over a campfire and drinking strong, smoky cocktails. Doesn't that sound wonderful?
A few years ago, I was watching something with Oprah. I can't exactly remember what it was but the topic of camping came up. Oprah said something that has stuck with me for a long time and continues to make me laugh in regards to camping. She said, "Black people don't wanna pretend that they're homeless on the weekends."
I thought this was the funniest and most truthful statement ever. It definitely summed up my feelings about camping. Thanks, Oprah.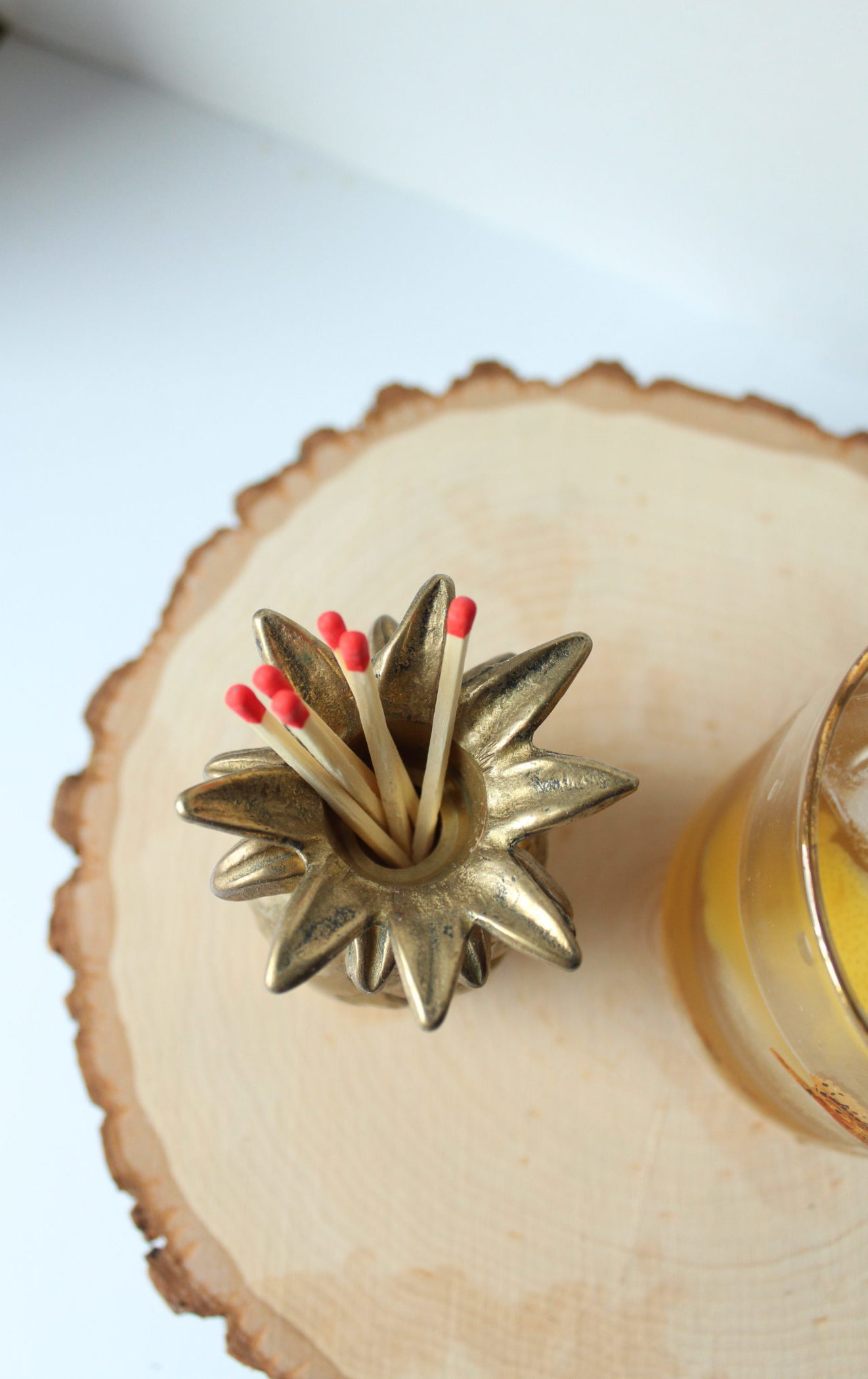 OK so all of that brings me to today's cocktail, the Glampfire. Over the holidays, John and I met a few of our friends at The Social. The Social is the bar attached to a restaurant we frequent often, Public House. They have a great happy hour so we decided to spread some holiday cheer and indulge in a few snacks and cocktails. I decided to try one of their smoky cocktails; I think it was called the campfire…or something like that. It was delicious and since I've been dying to experiment with my own smoky cocktails, I made my own camp-inspired drink.
The big kicker with this drink? John liked it. This is rare. He's not a huge drinker so when he actually said he enjoyed it, I felt like I hit the jackpot.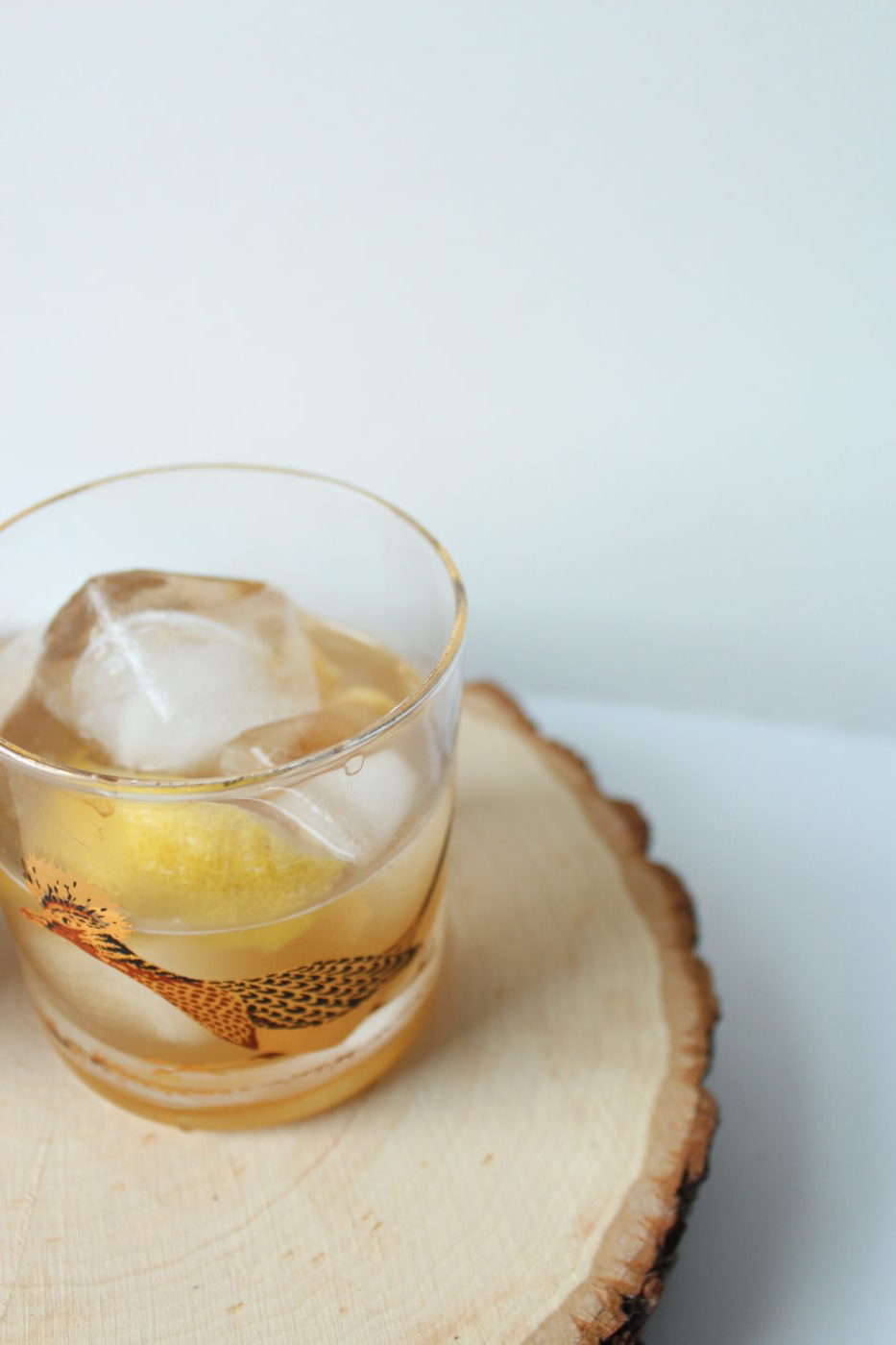 You'll notice in the ingredient list that there's two sweeteners: honey and a ginger simple syrup. Let me explain why. First, adding both sweeteners is optional. I added the ginger syrup because the spiciness of the ginger reminds of me a flavor that should be in a smoky cocktail. Regarding the honey, it's just a squeeze of honey (seriously – that's it). The honey gives it a natural flavor that I like. I made this drink twice; one with the honey and one without. I seemed to prefer the one with both the syrup and the honey because the smoky flavor wasn't overwhelming. Listen, if you add both sweeteners and it's a little too sweet for you just add more whiskey!

Cheers to smoky cocktails!
Ingredients
2 - 3 drops of Liquid smoke
1 1/2 oz Whiskey (or Bourbon)
1oz Ginger simple syrup
Lemon juice from 1 (or 2) lemon wedges
Squeeze of honey (optional)
Lemon peel + ginger for garnish

For the Ginger simple syrup

Equal parts water and sugar
Fresh ginger
Instructions
First, rinse your glass with a couple of drops of liquid smoke. Be sure to get the excess liquid smoke out of the glass; you may have to empty it a couple of times.
Add ice to a cocktail shaker and top with whiskey, simple syrup, lemon juice and honey. Give a shake for 10-15 seconds. The shaker should be cold and frosty.
Strain into the liquid smoke glass; top with ice.
Flame your lemon peel and rub it around the glass; drop it in. Add pieces of ginger (you can use the ginger from the simple syrup).

For the simple syrup

Combine the sugar and water and dissolve over medium heat; stir.
When sugar is dissolved, remove from heat and add in pieces of ginger. Allow it to steep.
Strain into a container and store in the refrigerator.
http://eatdrinkfrolic.com/2017/01/smoky-cocktails-glampfire.html
Save