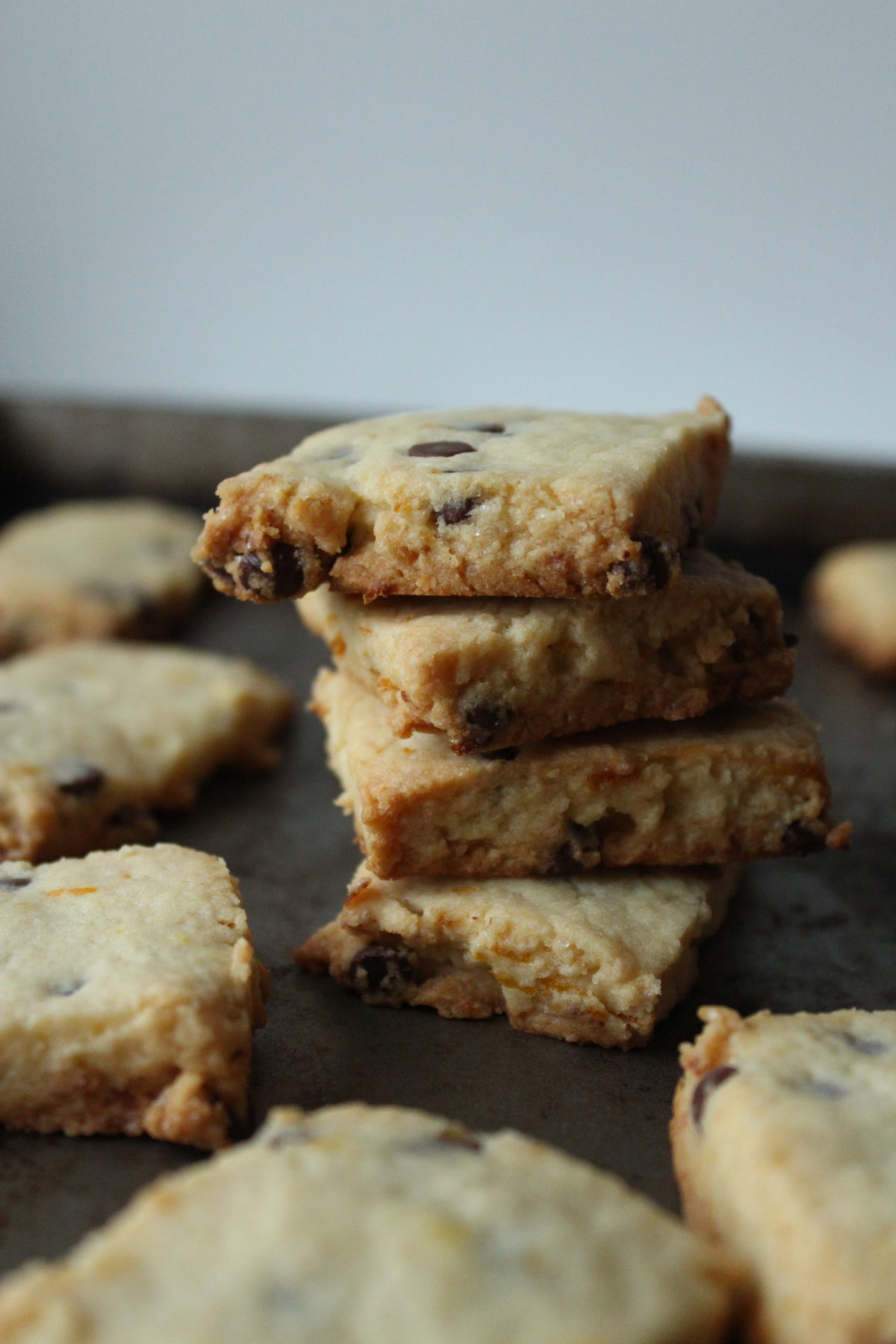 When I was younger, I used to LOVE Pepperidge Farm's Chessmen cookies. Do you remember those? They're buttery, crunchy and addictive. I don't think they're considered to be shortbread cookies but the texture reminds me of a shortbread cookie. I swear to you, I could eat an entire bag of those Chessmen cookies – they're that good.
I love cookies and when I found this recipe over on I bake he shoots (what a cute name for a blog, right?), I thought about it for a while before I committed to trying these cookies. Shortbread cookies seem simple in flavor so they can't be that difficult to replicate…right? Something about it just scared me. Whenever I have to break out my rolling pin, I immediately recoil.
This is why I rarely make biscuits – I'M AFRAID OF THE ROLLING PIN.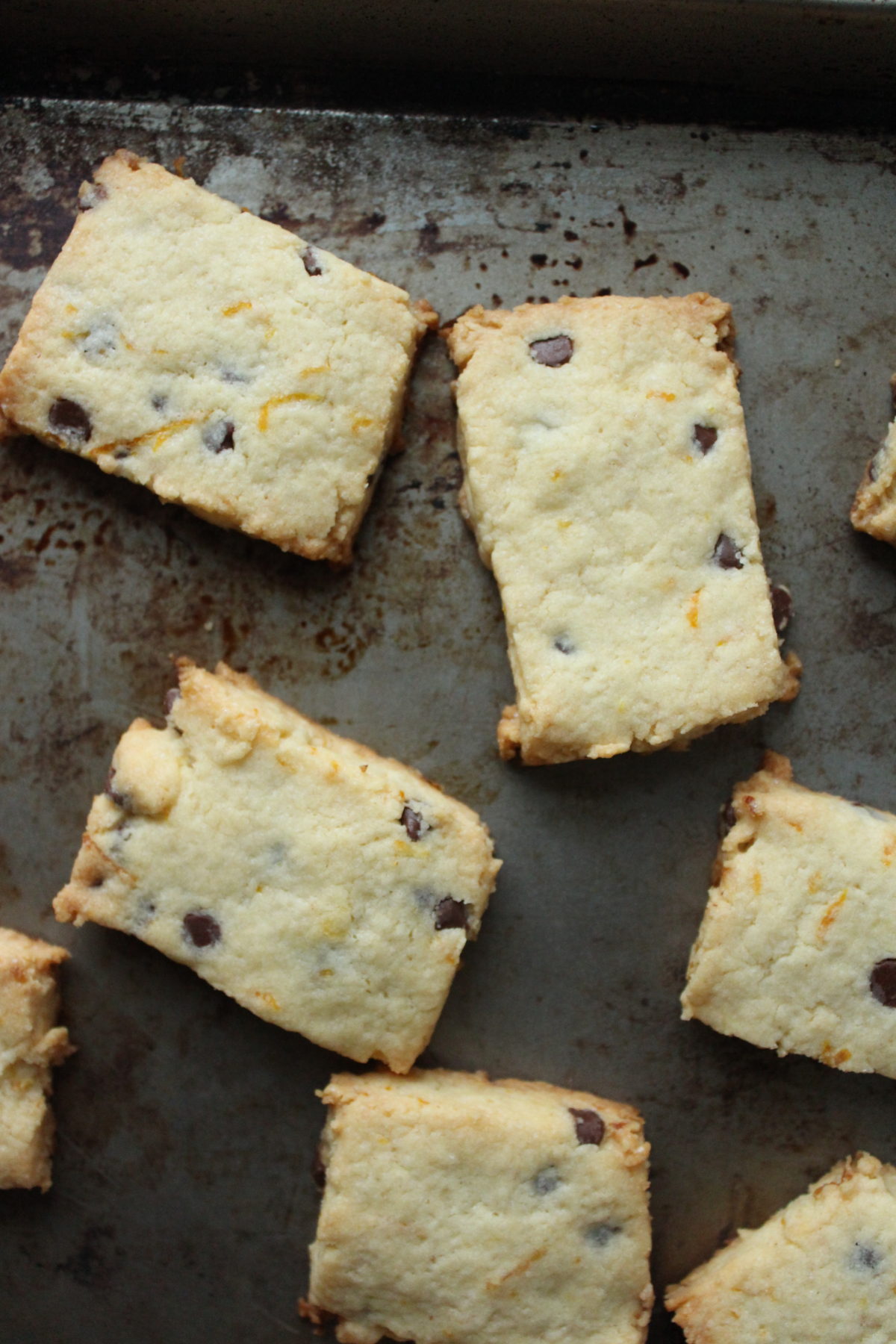 Anyway, I read the recipe process over and over again to become comfortable with it and finally, I put my big girl pants on and decided to try it. Do you know that out of all of the kitchen items I randomly own, I do not own a cookie cutter. Do you have a cookie cutter? I mean, I've made it this long without one, I figured I could still live my life without it. Also, to be honest, most of the cookies I bake, I just scoop the dough out with a spoon. There's typically no need for a cookie cutter because…I'M AFRAID OF THE ROLLING PIN.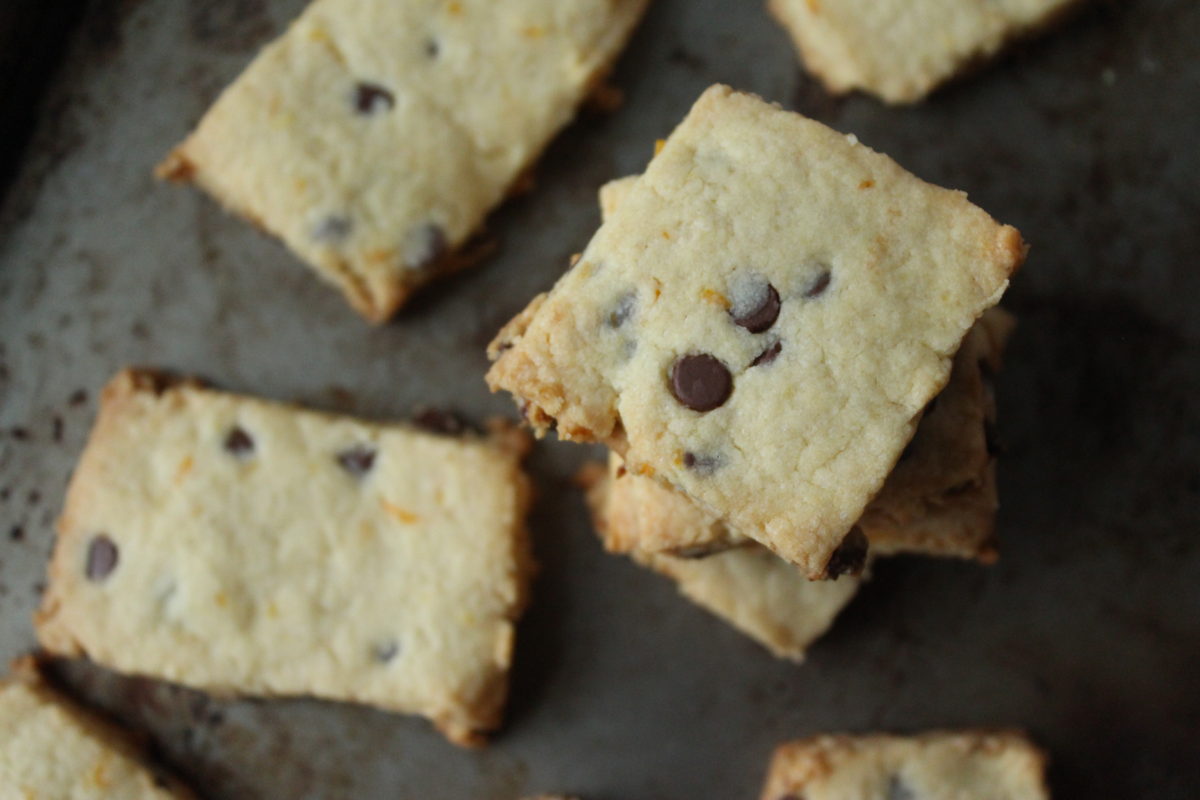 Whenever I see "roll out the dough" in a recipe, I quickly close the tab and hide under my covers. But this is a new year and so I'm facing my fears. And guess what? These cookies turned out pretty good, if I do say so myself. I should admit, it's not only the rolling pin that gives me a scare. The words "lightly floured surface" also gives me pause. I hate getting unnecessarily messy in the kitchen and those three words are a sure way to make a mess. Maybe that's just me.
Who's ready to make shortbread cookies?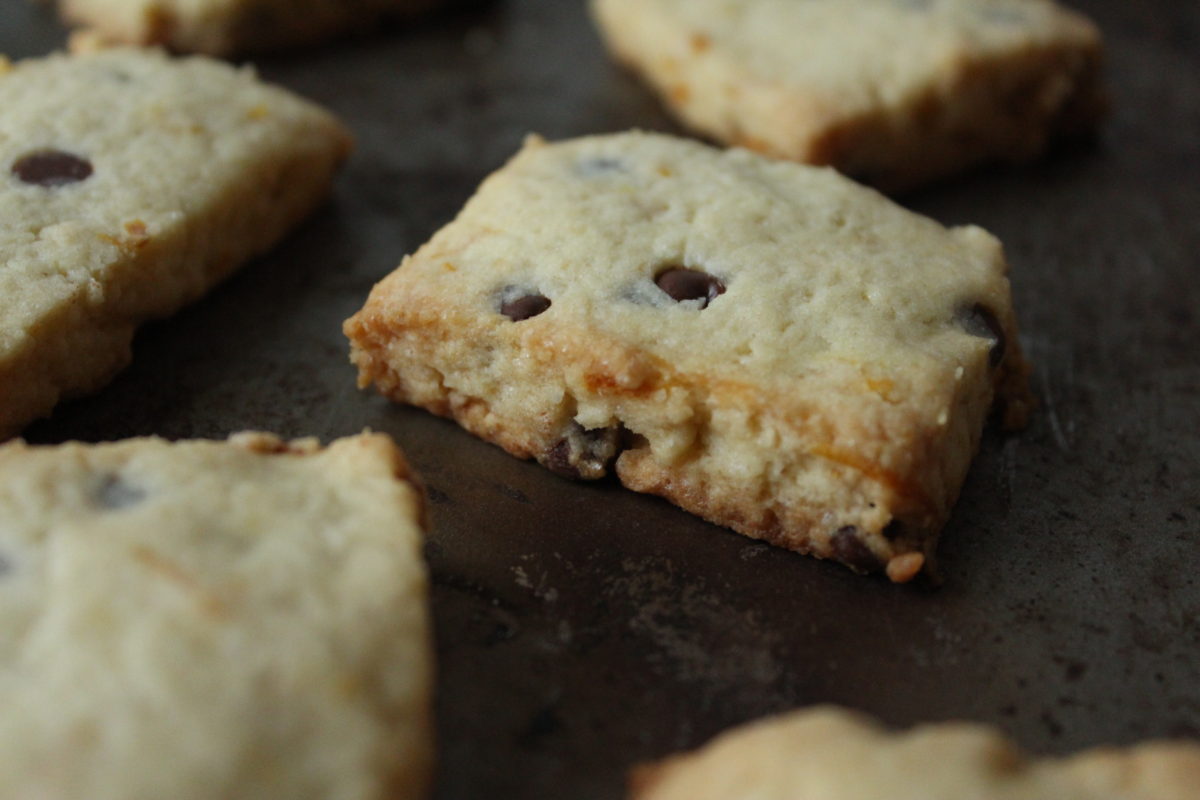 Orange & Chocolate Chip Shortbread Cookies
This was slightly adapted from I Shoot He Bakes.
Ingredients
1½ sticks unsalted butter, softened
1¾ cup all-purpose flour
½ cup sugar
Zest of 2 large oranges
Zest of 1 lemon
Pinch of salt
1 tsp bourbon or whiskey
¼ cup semi sweet mini chocolate chips
Instructions
Combine flour and salt in small bowl.
In a separate bowl, combine the orange and lemon zest then add in the sugar. Use the back of a spoon to mash the zest and sugar together; mash until the sugar is moist (it smells so good).
Add in butter and bourbon/whiskey. Mix on low for 1 minute.
Add the flour and salt and mix until combined.
Fold in chocolate chips then form the dough into a flat disc and chill for 30 minutes.
While the dough is chilling, heat the oven to 350 degrees.
Roll out the dough into until ½ inch thick.
Use a 2 inch cookie cutter to make cookies (or you can use a knife or pizza cutter to slice).
Put cookies on a baking sheet and chill for another 10 minutes in the freezer
Bake for 25-28 minutes or until bottom of cookies are golden brown.
Allow the cookies to cool before serving.
http://eatdrinkfrolic.com/2017/01/orange-chocolate-chip-shortbread-cookies.html