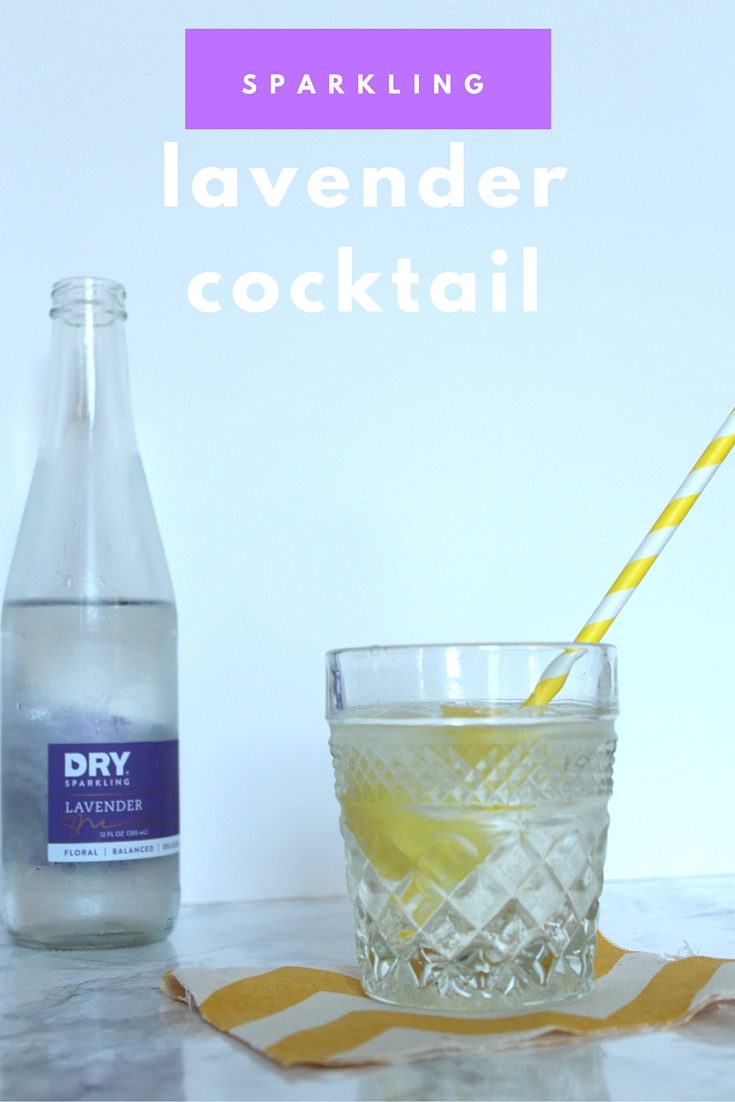 It's the last day of cocktail week (sad) but we're ending it with something floral and sparkly. Last year when cocktail week ended, I ended it with a fun bubbly cocktail (a champagne float). This year, I'm not ending with champagne but it is bubbly so that's close.
Don't be turned off by the lavender; it's not overly floral but it's actually quite refreshing. I used to have a co-worker who would bring me herbs from her garden, including lavender, and though I don't miss that workplace (shhh), I do miss my lavender dealer.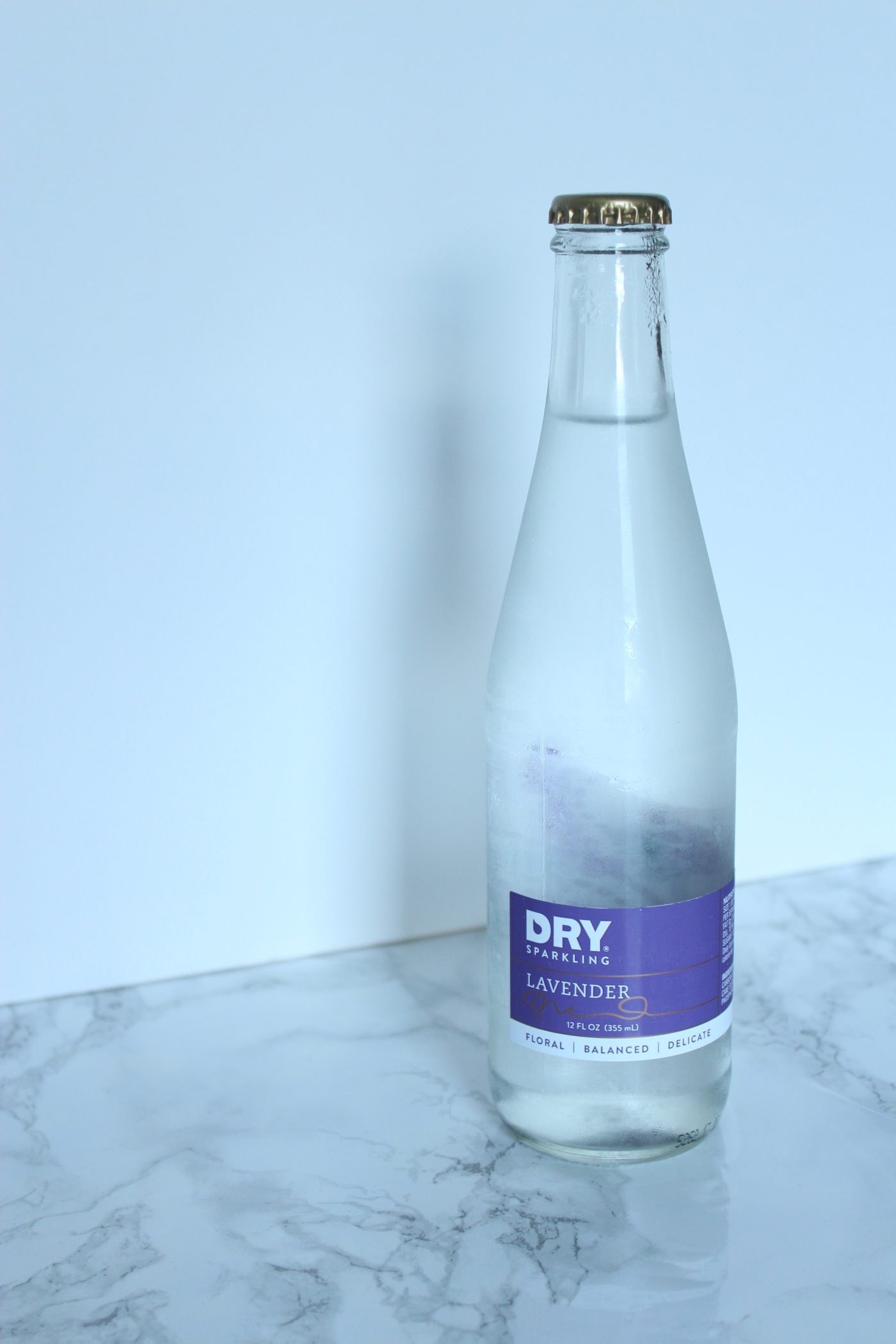 OK, let's start at the beginning of this drink. A couple of months ago, I was trolling on Instagram's explore page and I came across a brand that piqued my interest. Maybe you've heard of it? Dry Sparkling soda. I'd never heard of this brand before but the bottling mixed with their fun Instagram, forced me to IMMEDIATELY go to Target to find this soda. Anyone who knows me can you tell you, I'm a sucker for anything labeled "new" or anything in a pretty bottle that I can drink and make cocktails out of. Call me a sucker; I don't care.
Anyway, Dry Sparkling has lots of great flavors including lavender (obviously), apple and ginger. For the summer, they have a couple of limited edition flavors (hello, Serrano pepper and Malali watermelon). The flavor of their soda is light and not overpowering. They also have cocktail recipes on their site, which is where this recipe came from. I was a little apprehensive because I didn't want it to be so flowery that it would be almost impossible to drink and lucky for me, that wasn't a problem.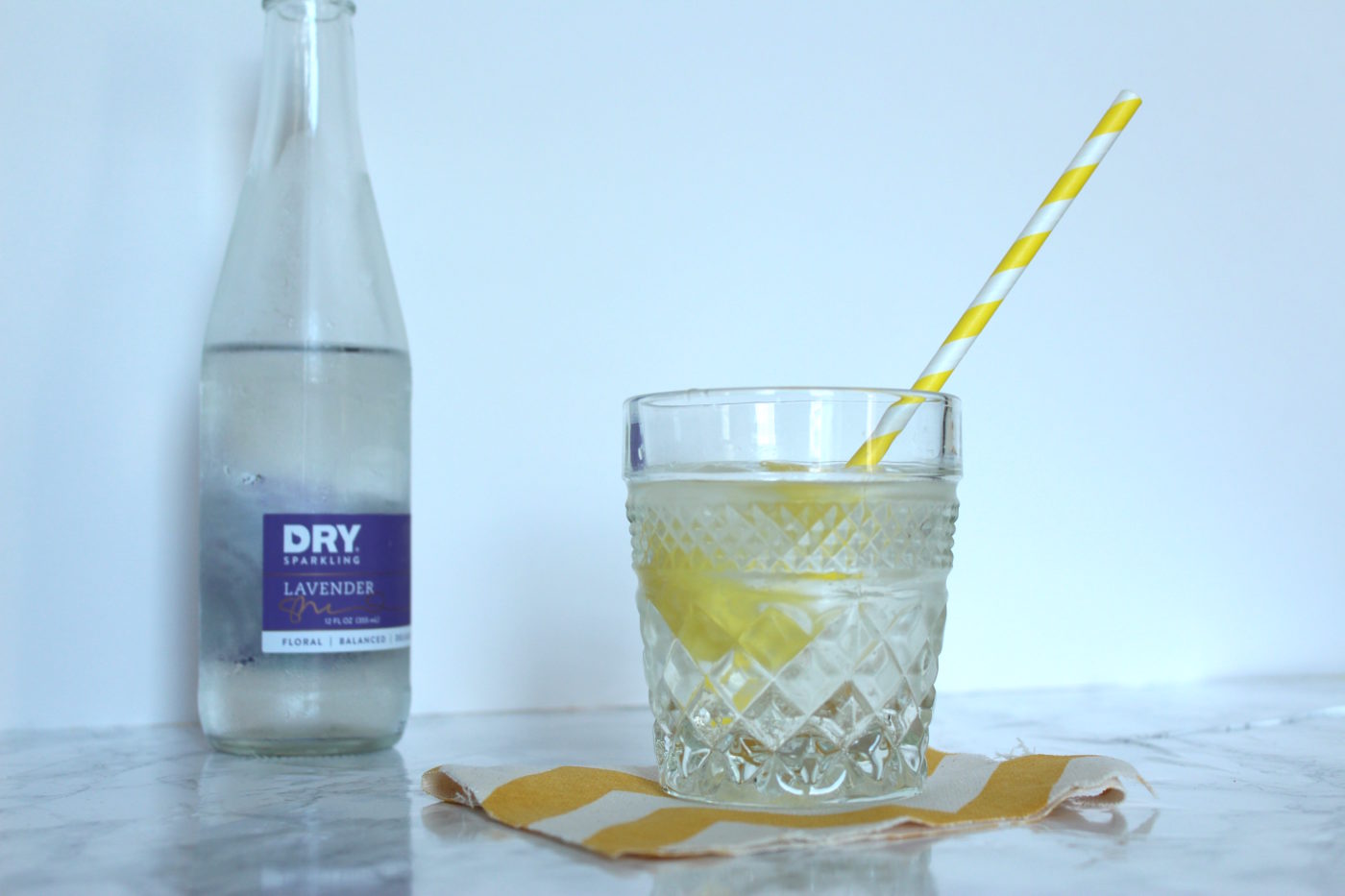 Sparkling Lavender Cocktail with Dry Sparkling
I hope you'll make this drink. Well, first, I hope you can find Dry Sparkling in your neck of the woods. Then its off you go to make your own lavender cocktail.