Obviously I have to end cocktail week with a bang pop and share a champagne drink! This is probably the easiest of the drinks I've shared this week (or ever) and it has easily become one of my favorites. There are only two ingredients and it's absolutely delicious. This drink can serve two purposes: cocktail and dessert. How many drinks can do that? Not many that I can actually stomach. So cheers to champagne floats.
This is a perfect option if you're having folks over for dinner and want an easy, low key dessert or after dinner cocktail option. I've never enjoyed root beer floats or any other floats for that matter. It was something about mixing ice cream with a soda that just didn't sit right in my soul; I was always weird that way. Even as a child, I hated mixing ice cream and cake because of the texture.
However, now that I'm a grown up, adult versions of floats are much better. I can definitely see myself slurping a few more of these down in the summer. What used to creep me out about the texture of root beer floats, I find is the most enjoyable part of these champagne floats. I'm not sure if it's the champagne or the fact that I used sorbet but the texture is velvety and smooth. I used my favorite Haagen Dazs raspberry sorbet for this float but you can certainly use whatever sorbet or gelato you like.
Seriously, I can't stress enough how fantastic this is.
Let's make champagne floats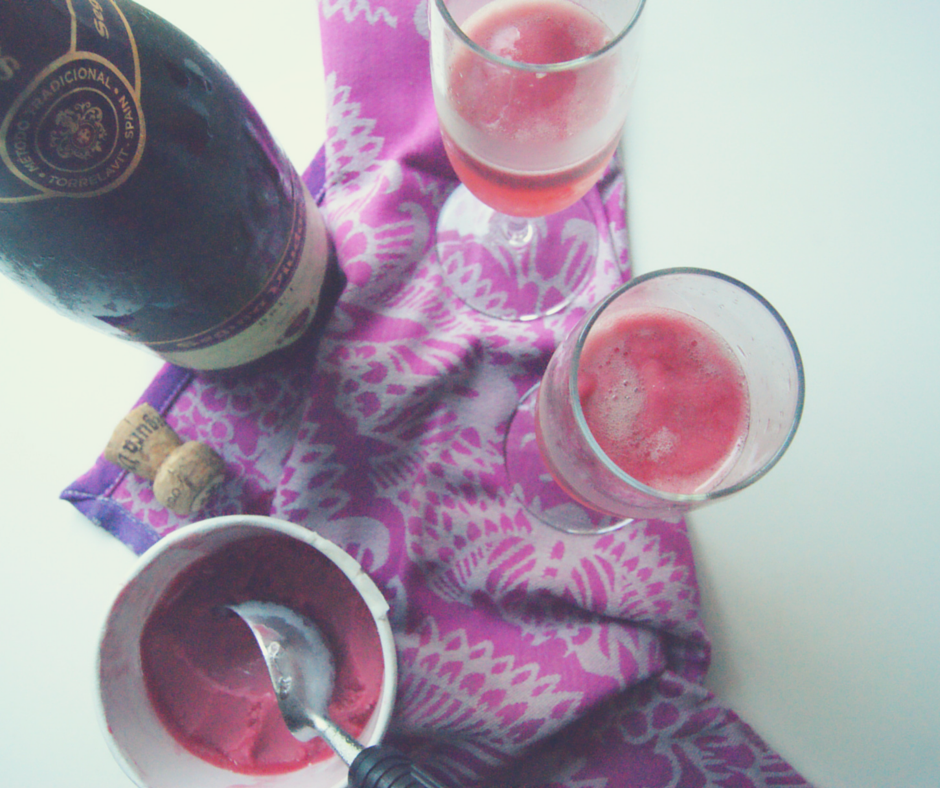 I mean, how easy is this? Don't overthink your cocktails this weekend. Serve these up and enjoy a simple and refreshing adult float. You deserve it.  By the way, you can easily turn this into a DIY party cocktail bar. Set out a few of your favorite sorbet flavors along with some champagne. Let your guests pick their favorite and make their own champagne float. Easy as pie.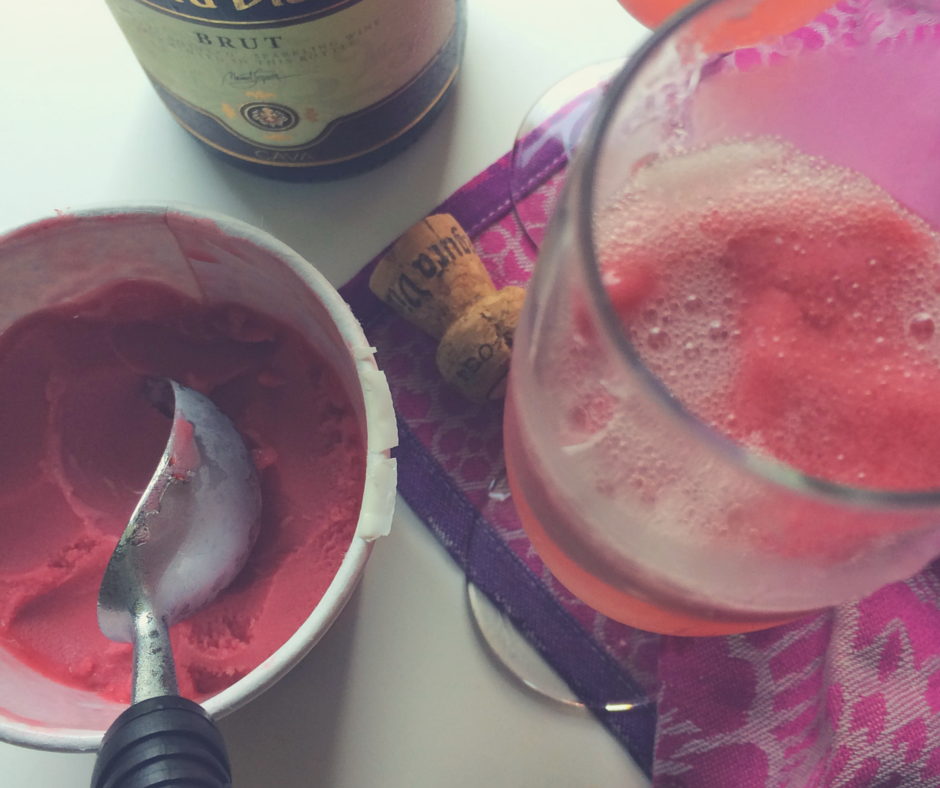 Shop this post
Save