Sometimes I get the feeling that mimosas get a bad rap because they're only associated with brunch and crazy girls screaming "yaaaas". I love mimosas when we go to brunch on the weekends but I also like making champagne cocktails at home. A mimosa recipe isn't a difficult task to conquer but I can see how it gets a little boring sometimes.
Once in a while I like to add fresh herbs (hey rosemary) to my mimosas or even a splash of St. Germain when I'm feeling flirty. A decent mimosa recipe is more than just cheap champagne and terrible orange juice; it's pineapple juice, it's mango nectar or even cranberry juice. Switch it up a bit people.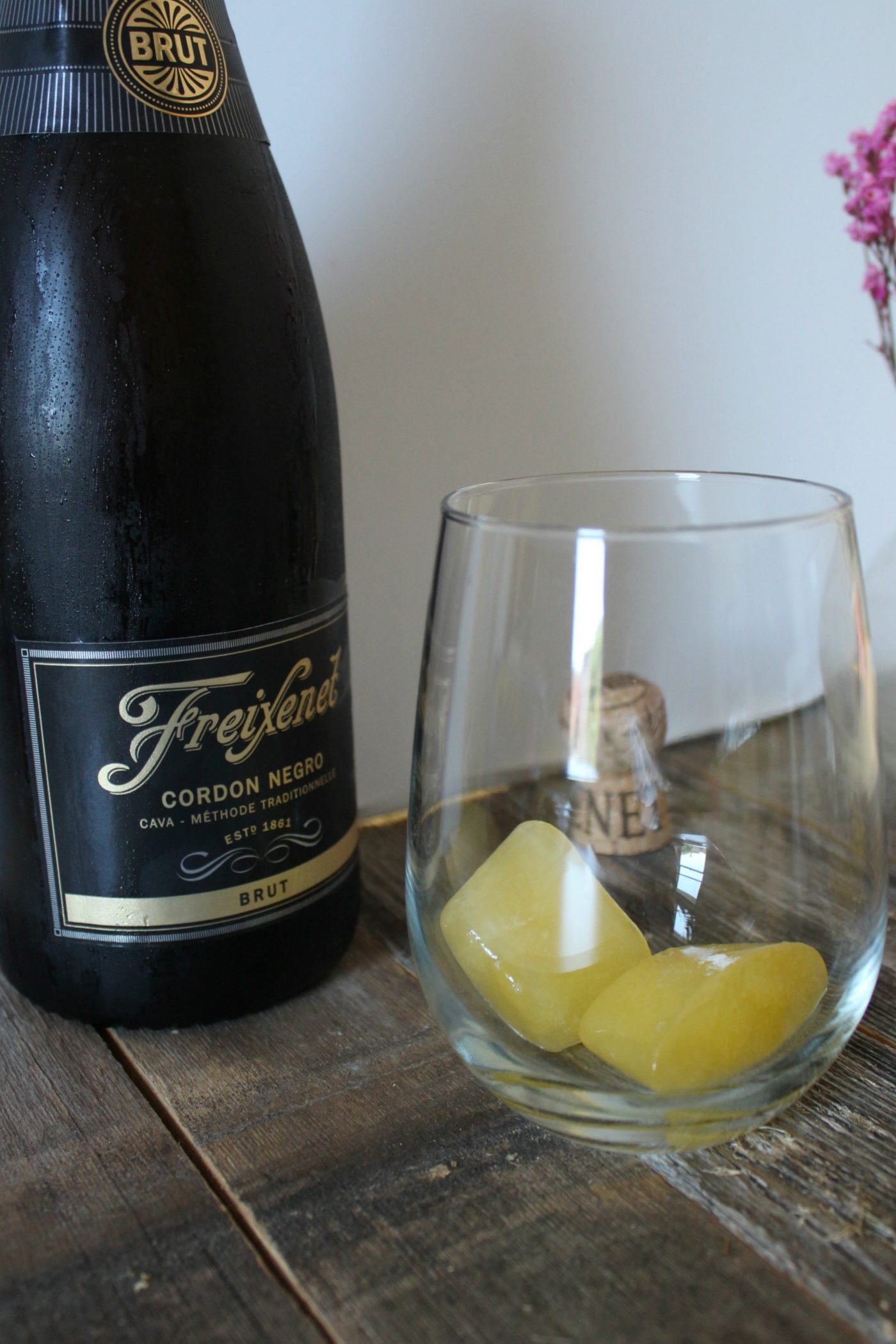 I don't like my mimosas to be too sweet but I also don't want them to be too tart (or brut, whatever fancy word you want to insert here) – does that makes sense? If I'm enjoying a mimosa on a casual Sunday afternoon, chances are, I have something to do later in the day so I need to take it easy and not get sloshed off of a fruity brunch drink. Am I right?
This take on a classic mimosa isn't anything new. Let's be honest here; as much as I like to think I've created and invented most things, I didn't invent this but I am here to share this delicious take on a mimosa. You're welcome.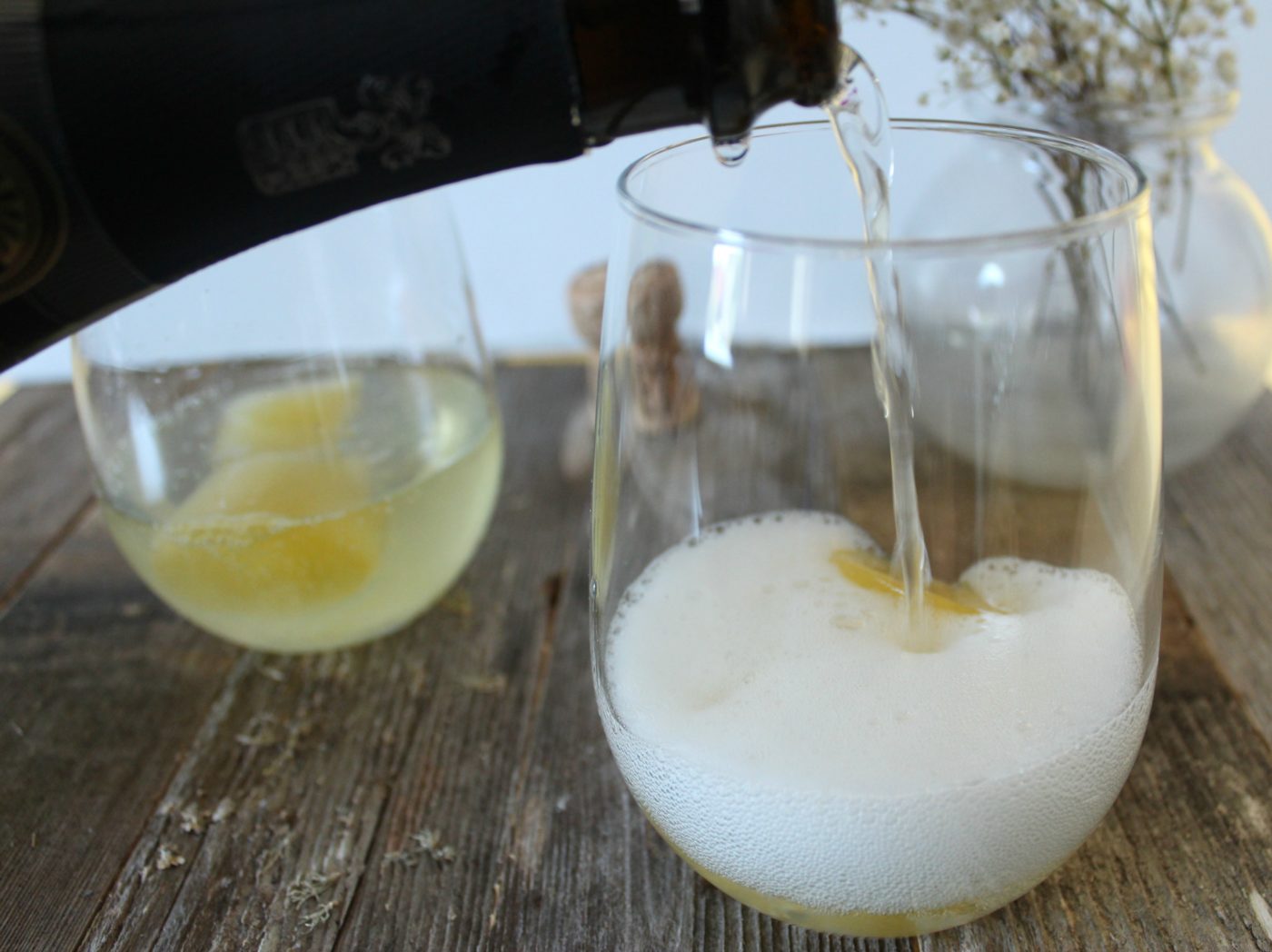 In my opinion, this is the perfect mimosa. Why is it the perfect mimosa? Well, because it involves juice ice cubes. I love a flavored ice cubes. Have you read my rants posts on iced coffees without coffee ice cubes? This mimosa involves freezing your favorite juice, then plopping them in a glass of champagne. The ice cubes will slowly melt into your champagne, which is the perfect scenario. Not only is it perfect but it looks pretty. We like pretty drinks.
The Perfect Mimosa Recipe