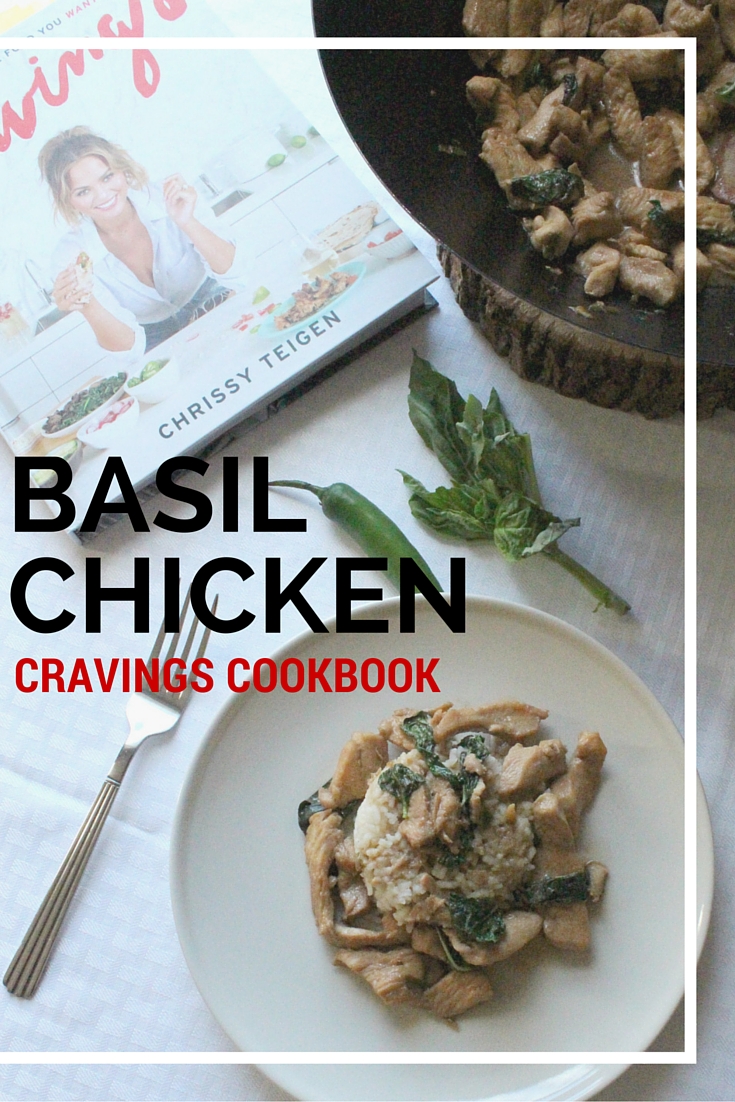 I love Chrissy Teigen. In my mind, we're best friends and we have so much in common. The only problem with that scenario is that we've never met and she has no idea who I am but one day…right? When I really think about it, we really only have like two things in common: we both love food and we're both married to men named John. I think that's quite enough to make us best friends. This basil chicken recipe is just one of the many recipes featured in her cookbook that I love.
Alright, enough about my obsession with Chrissy. Let's get to the cookbook.
I was SO EXCITED when I found out she was writing Cravings, I could hardly contain myself. There was lots of buzz on the interwebs surrounding Chrissy's book: Is it worth it? Why is a supermodel making a cookbook? You name it, I've read it and rolled my eyes at most of it – I mean it's ridiculous. If you've ever read her blog, you know that she can cook. In fact, one of my favorite (easy) recipes is from her blog; a chipotle marinade that is to die for with chicken. It's spicy and the recipe makes enough marinade to have some leftover. It's so yummy, please try it. OK back to the book. Geez, I keep getting sidetracked.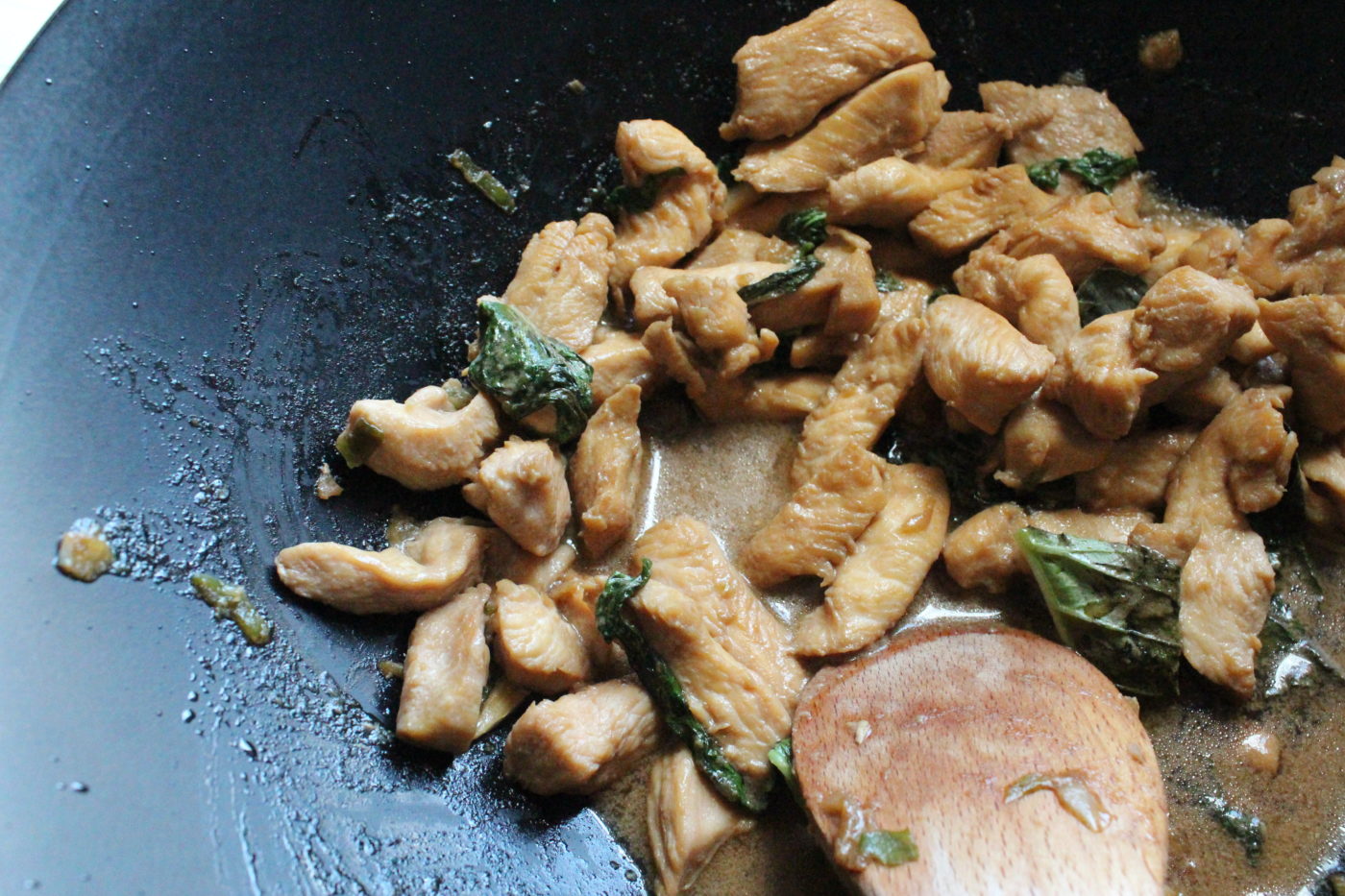 Besides the recipes, I really liked the commentary in the book. There are funny stories and anecdotes that accompany each recipe, which for me, makes the cookbook much more enjoyable. Another reason why I love this cookbook is because she proudly admits her love for regular food chains just like the rest of us. She loves Waffle House and has been known to enjoy a taco or two from Taco Bell. I tagged quite a few recipes in this book that piqued my interest. Recipes like Chrissy's mac & cheese, drunken noodles and French toast casserole.
The recipes are easy to navigate and most of them feature ingredients that aren't terribly difficult to locate. On page 90, is the recipe for mac & cheese and there's an awesome story about how she and John have a healthy competition about each other's mac & cheese. It's pretty funny and I won't attempt to tell it because I won't do it justice.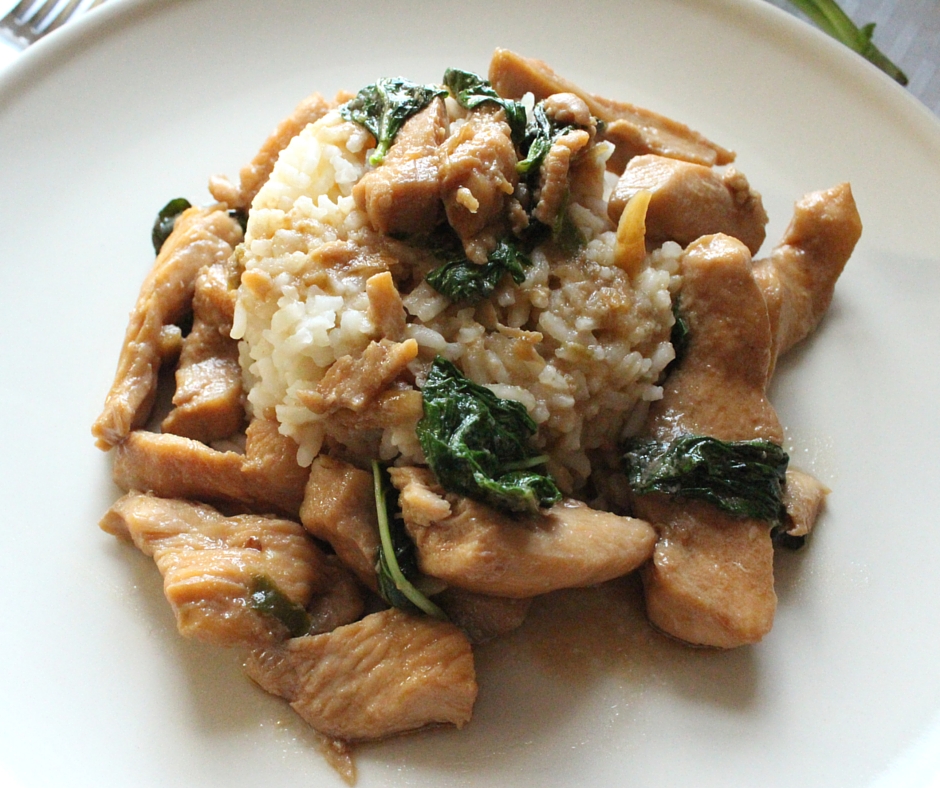 For my first recipe from Cravings, I decided to try the crazy easy pad grapow chicken better known as basil chicken. There are less than 10 ingredients and John (my John), really liked it. It also took me no time to throw it together. See for yourself.
Basil chicken, a quick dinner option tonight
Ingredients
1 1/2 lb boneless, skinless chicken breasts - sliced into thin strips
2 tbsp oyster sauce
2 tbsp light soy sauce
5 cloves garlic
1 serrano chile
2 tbsp vegetable oil
3 cups fresh regular basil
cooked jasmine rice
Instructions
In a bowl, toss the chicken with the oyster and soy sauce and marinate for 10 minutes.
While the chicken is marinating, mash the garlic and the chile in a mortar and pestle until finely smashed. Alternatively, you could mince them with a knife.
In a large skillet (I used a wok), heat the oil over medium-high heat. When it begins to shimmer, add the garlic and chile mixture and cook until fragrant (about 30 seconds).
Increase the heat to high and add the chicken. Cook until thoroughly cooked through (stirring occasionally). Add the basil and cook until wilted - about 1 minute.
Serve with rice.
http://eatdrinkfrolic.com/2016/04/basil-chicken-cravings-cookbook.html
Save