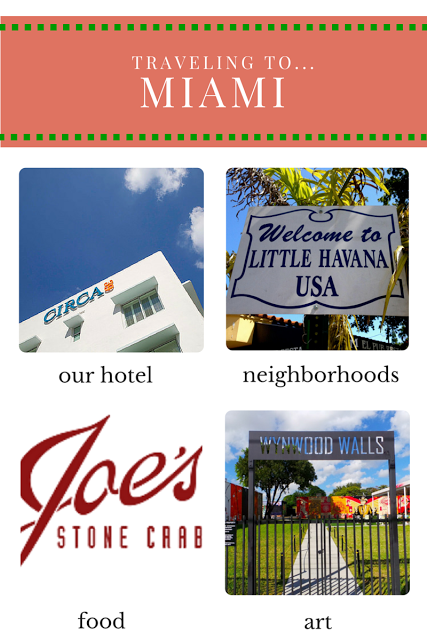 Fourth of July weekend starts tomorrow evening for John and I and to celebrate, we're traveling to Miami! We've both been before but it's been a few years since we've visited; I'm super-excited to explore the city again and see what's new. I feel like we just got back from Costa Rica not too long ago and I'm already amped up for another getaway. Is this sad? Actually, I don't think it is, I think it's reality. Vacations should be mandatory every 8-10 weeks. Anyway, there are quite a few things we're both so excited about like:
Our Hotel
I can't wait to experience our hotel, Circa 39. Neither of us have stayed here before but we were sold on the photos and the reviews. When choosing our hotel, it was necessary for me (not sure if it was for John) to have a hotel that provided beach chairs and poolside fun – they have both.
Various Neighborhoods
We won't be in Miami too long but hopefully long enough to at least venture out and do a little neighborhood discovery. As many times as I've been to Miami, I've never frolicked to Little Havana so perhaps we can explore that area this time around.
Art
I can't wait to stroll through the
Wynwood Art District
. It seems like such a cool gem in Miami so we're planning on getting some exposure to a little public art – can't wait!
Food
Duh. Food always drives my travel experiences. There are quite a few Miami staples that always make it on everyone's list and obviously
Joe's Stone Crab
is high on most folks' list (and mine too). There are so many places I want to try and unfortunately there's not enough time to try them all but have no fear, we will eat some deliciousness while we're there.
What are your favorite things to do and see in Miami?