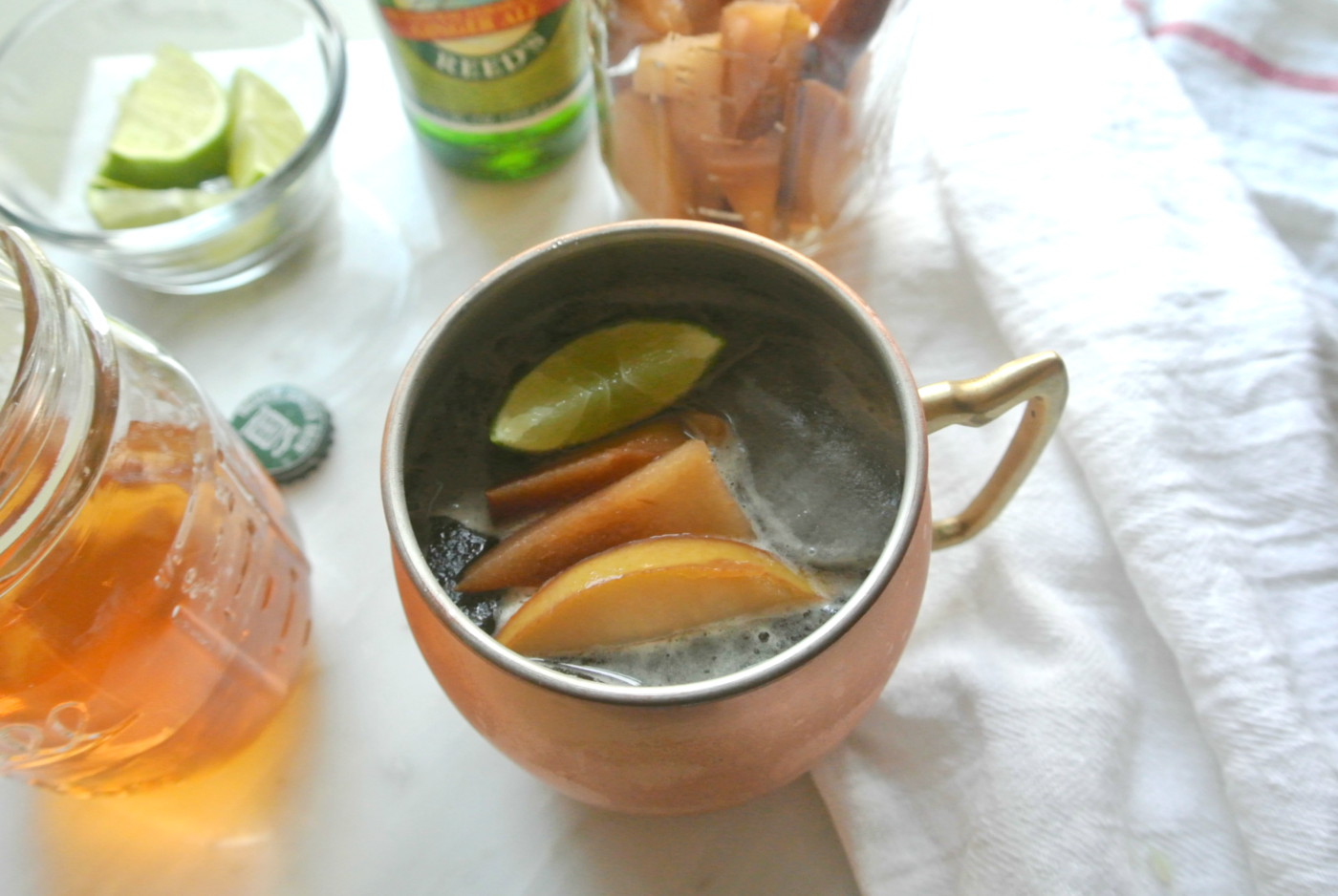 I talk about bourbon and whiskey a lot here on the blog. Even though I love a refreshing bourbon or whiskey cocktail all year-round, I do enjoy vodka sometimes. I mainly find myself enjoying vodka when it's in something delicious like a Moscow mule.  There's something about the combination of vodka, ginger beer and fresh lime that's just simply refreshing. I'll occasionally order them at restaurants – especially when it's warm out.  It's even better if the restaurant has coughed up the extra coins to get Moscow mule mugs. You know, those beautiful copper mugs that not only look gorgeous on the bar but keep your Moscow mule cold and frosty. Today we're taking a classic cocktail and adding a little flavor to it by making a pear Moscow mule.
As I write this, I'm pondering making another one of these. Autumn is great for flavors like pear, ginger and cinnamon. Doesn't that just sound yummy for a pie?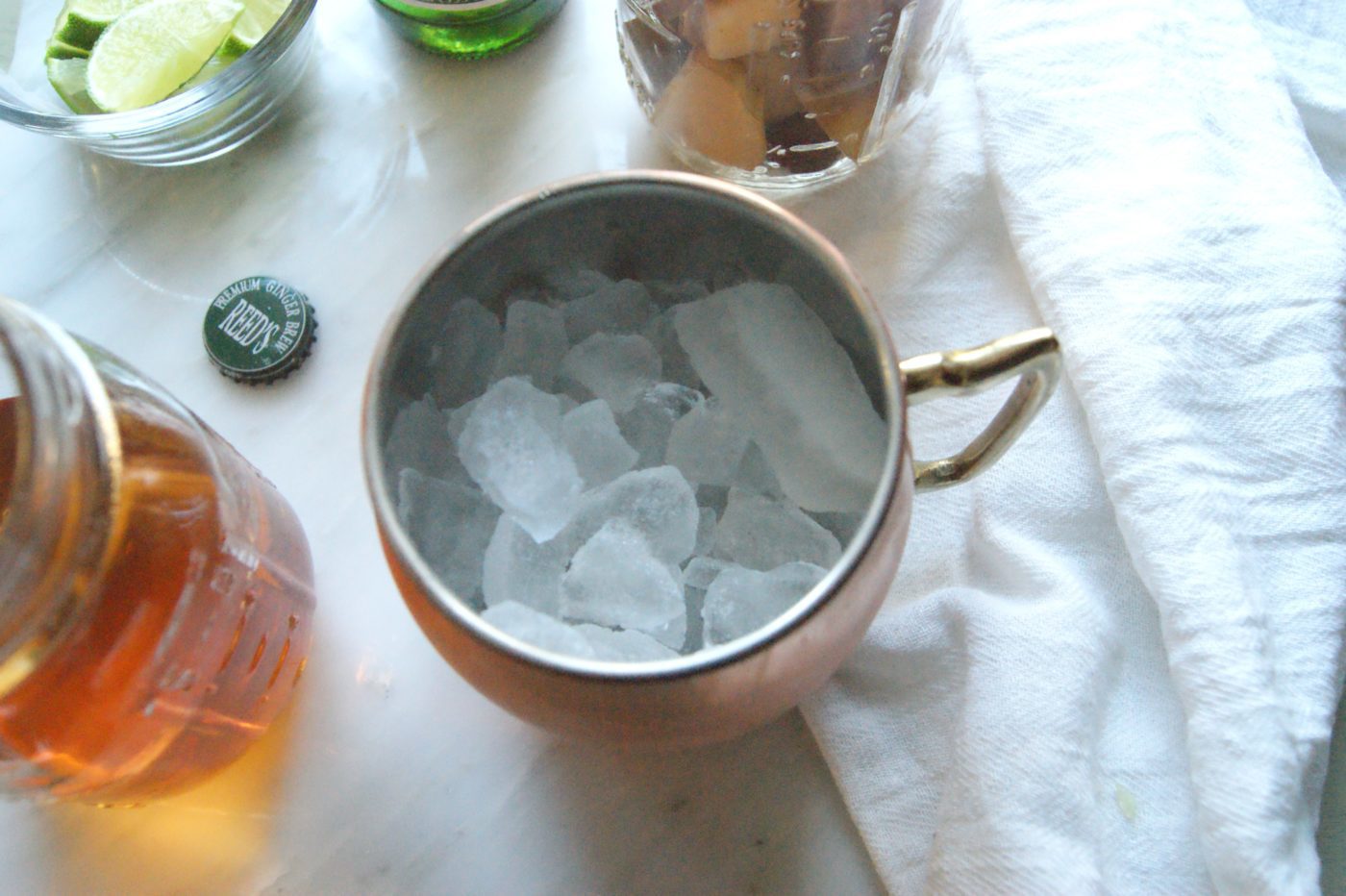 Enough about me dreaming about pies. There are many ways you can make a flavored Moscow mule. Since I enjoy infusing alcohols, I took the infusion route. Takes a little time but the results will be well worth it. Since its fall, I decided to infuse vodka with some autumn flavors: red pears and cinnamon. I combined the ingredients in a Mason jar and allowed it to steep over the course of four days. Every now and then, I shook the jar a little bit and opened it to check the strength of the flavors.  On the fourth day, the vodka tasted like fall and it smelled ahhhmazing.  I infused enough of it to have some leftover for random weeknight cocktails. That was a good decision on my part.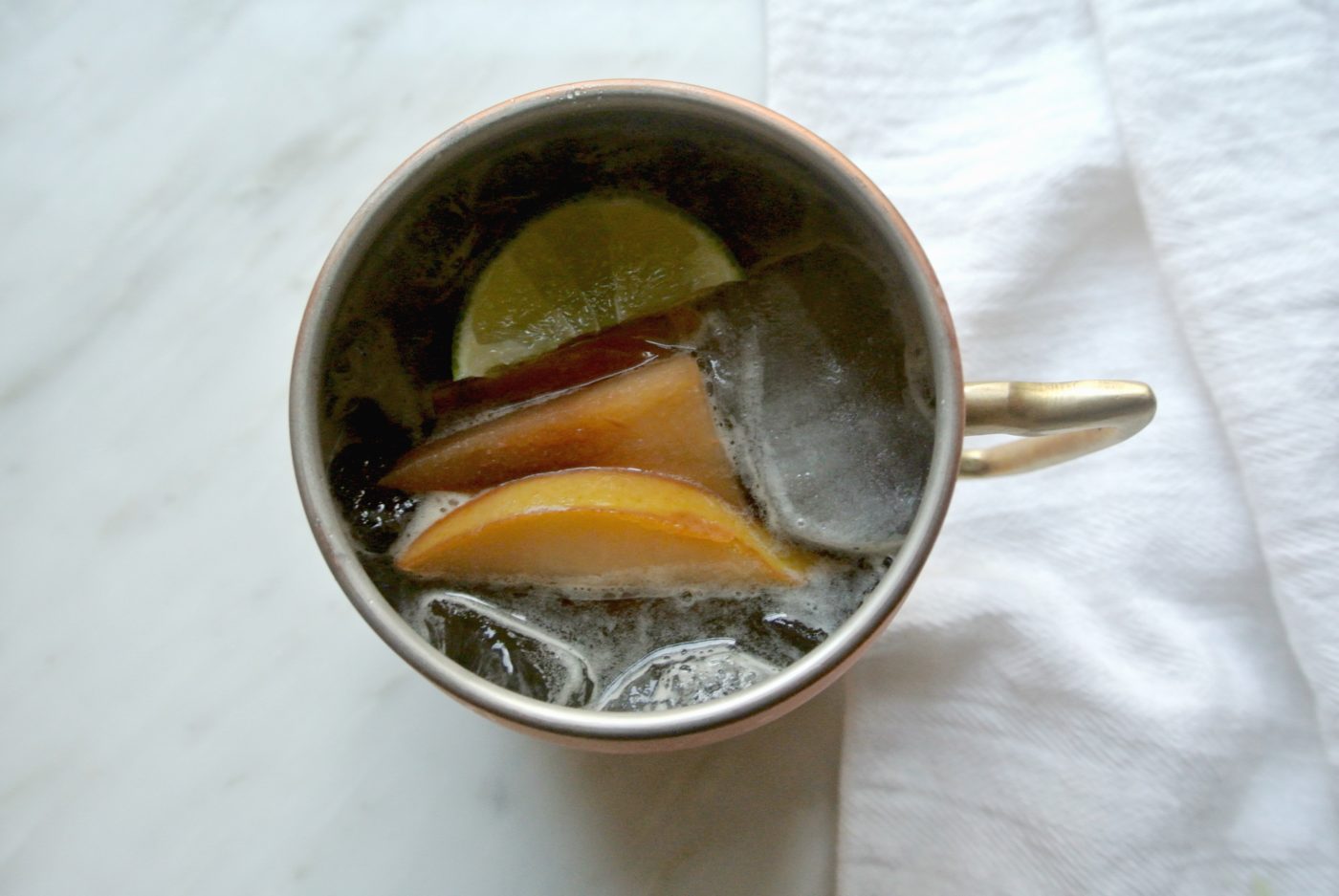 In my opinion, Moscow mules should be enjoyed all year-long. In my first cocktail workshop, Moscow mules were one of the cocktails I taught folks how to make. Maybe next time around, we'll try a flavored version.
Ready for your new Autumn cocktail?
Let's toast with a pear Moscow Mule!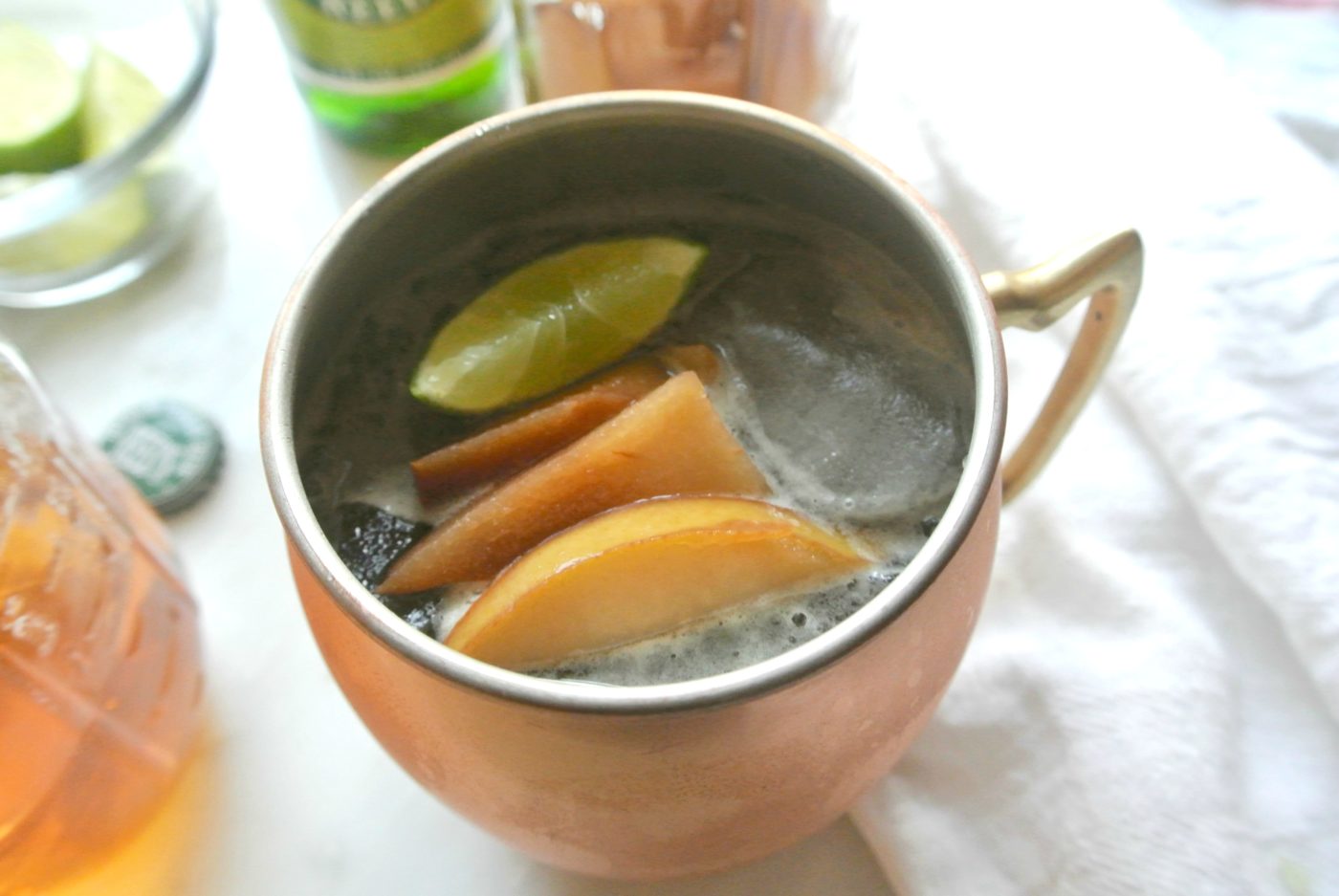 Ingredients
For the pear vodka

Vodka
Pear slices
Cinnamon sticks

For the cocktail

.5 oz fresh lime juice
2 oz pear vodka
4-6 oz ginger beer
Instructions
For the pear infused vodka

Add some vodka to a jar or bottle
Add in some pear slices and cinnamon sticks.
Allow it to steep for 3-4 days. Shake it up every so often.

For the cocktail

Fill a glass or Moscow mule mug with ice and squeeze in the lime juice; drop the lime shell in the glass
Add in the pear vodka and give it a good stir.
Top with ginger beer and enjoy!
If you want, add in a few of the vodka soaked pears.
http://eatdrinkfrolic.com/2014/11/pear-moscow-mule.html
Shop this post