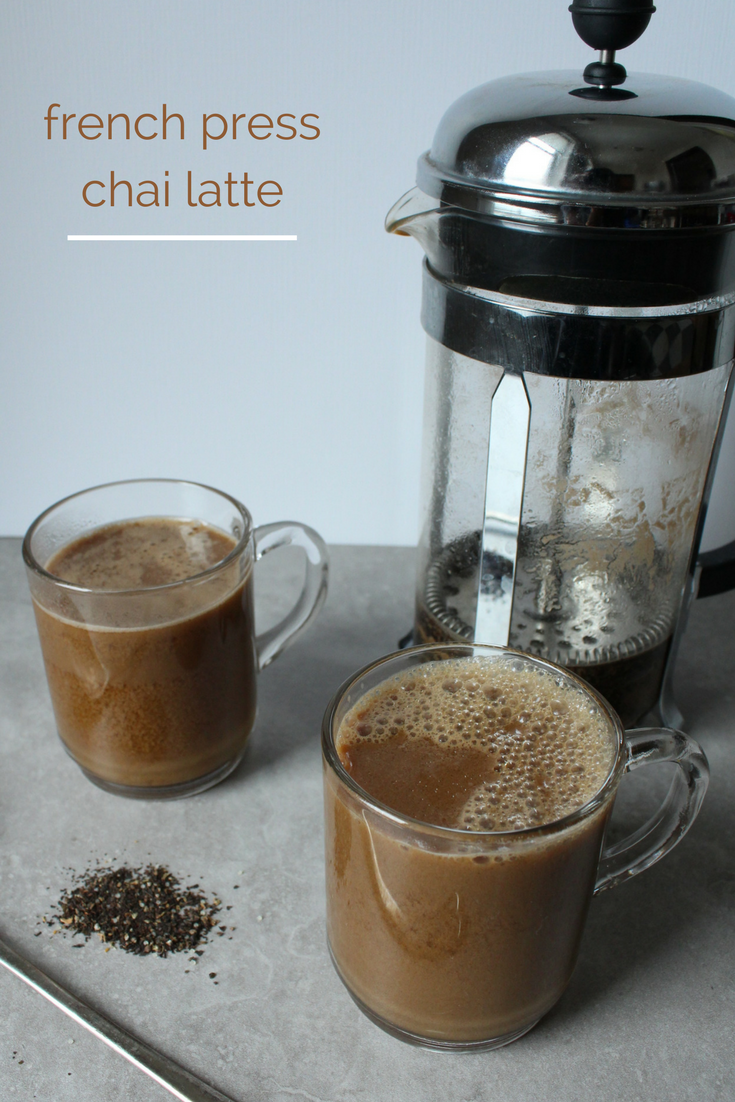 As I write this, I'm attempting to catch up on The Assassination of Gianni Versace: American Crime Story. Have you watched this? I was in high school when this happened and remember his murder vividly. A few years after he was killed, I took a spring break trip to Miami and walked by his mansion. It was amazing to me how close to the street it was. You could literally walk right up to the gate. Anyway, this post isn't about Versace. I'm supposed to be telling you all the wonderful things about making a chai latte at home.
I'm on a tangent though so let's go with it for a second.
I think this series has aired 3 episodes so far – I'm currently on episode 2. I know a lot of details have been added to the show that probably didn't happen in real life but it's really good. The drama, the beaches of Miami and not to mention Penelope Cruz as Donatella Versace. Harper's Bazaar published an article recently that explains the history of the Versace mansion and the current use; it really explains a lot. I say all of this to say, if you like the American Crime Story series (last year they did O.J. Simpson), give it a try.
Back to the subject at hand: a French press chai latte at home.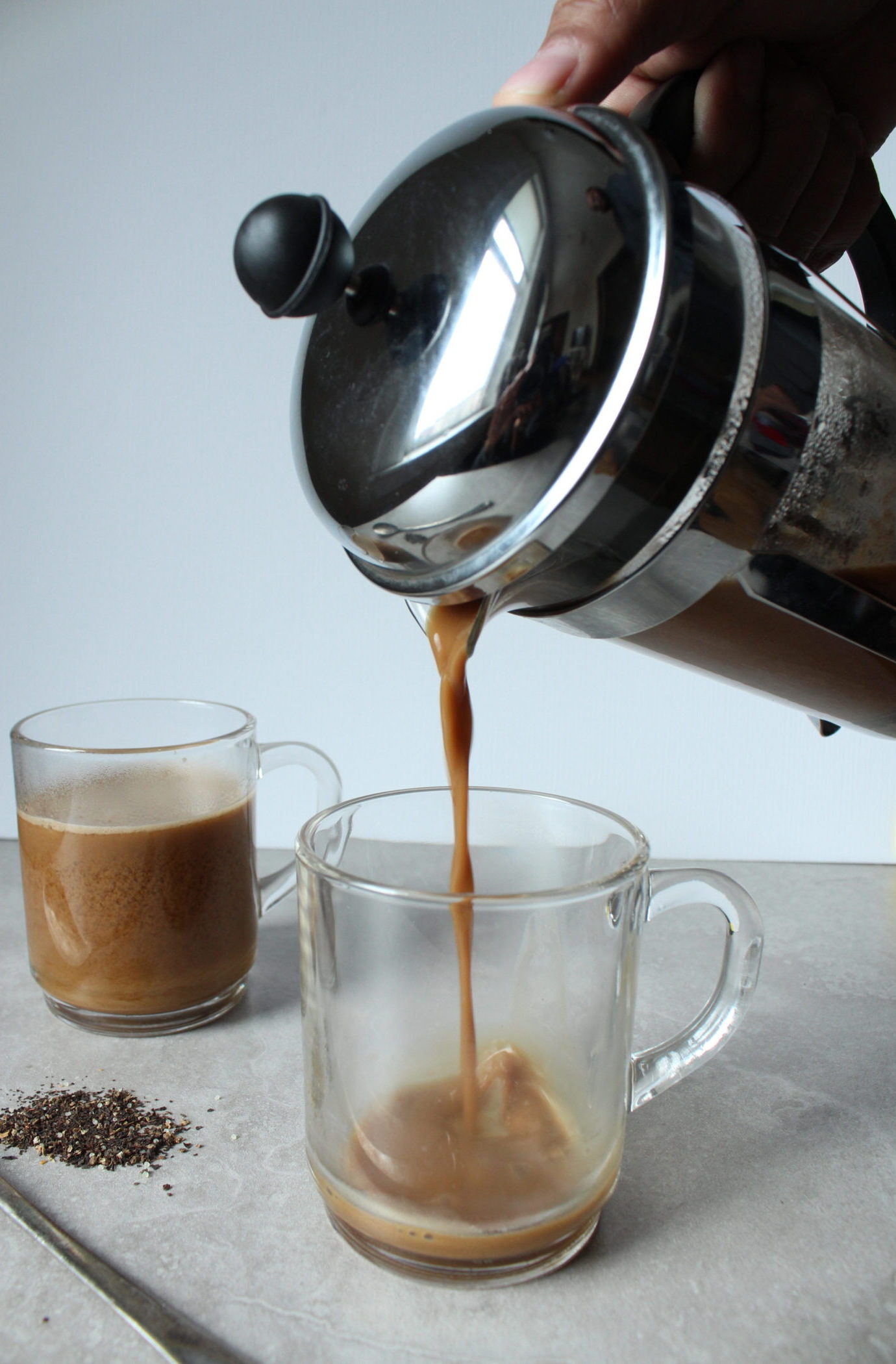 The husband says he doesn't like chai flavored things. I'm not sure why but he's not into it. He did drink some of this latte, which is a big step for him. Chai flavors remind me of semi-warm fall days. Even though it's not currently fall, I was jonesing for a chai latte one day and I wasn't feeling like leaving the house. I found a recipe over on Brewing Happiness and it was settled: I'm having a chai latte at home.

About this French press chai latte at home
Did I mention this recipe is dairy free? It's also free of refined sugar. SCORE!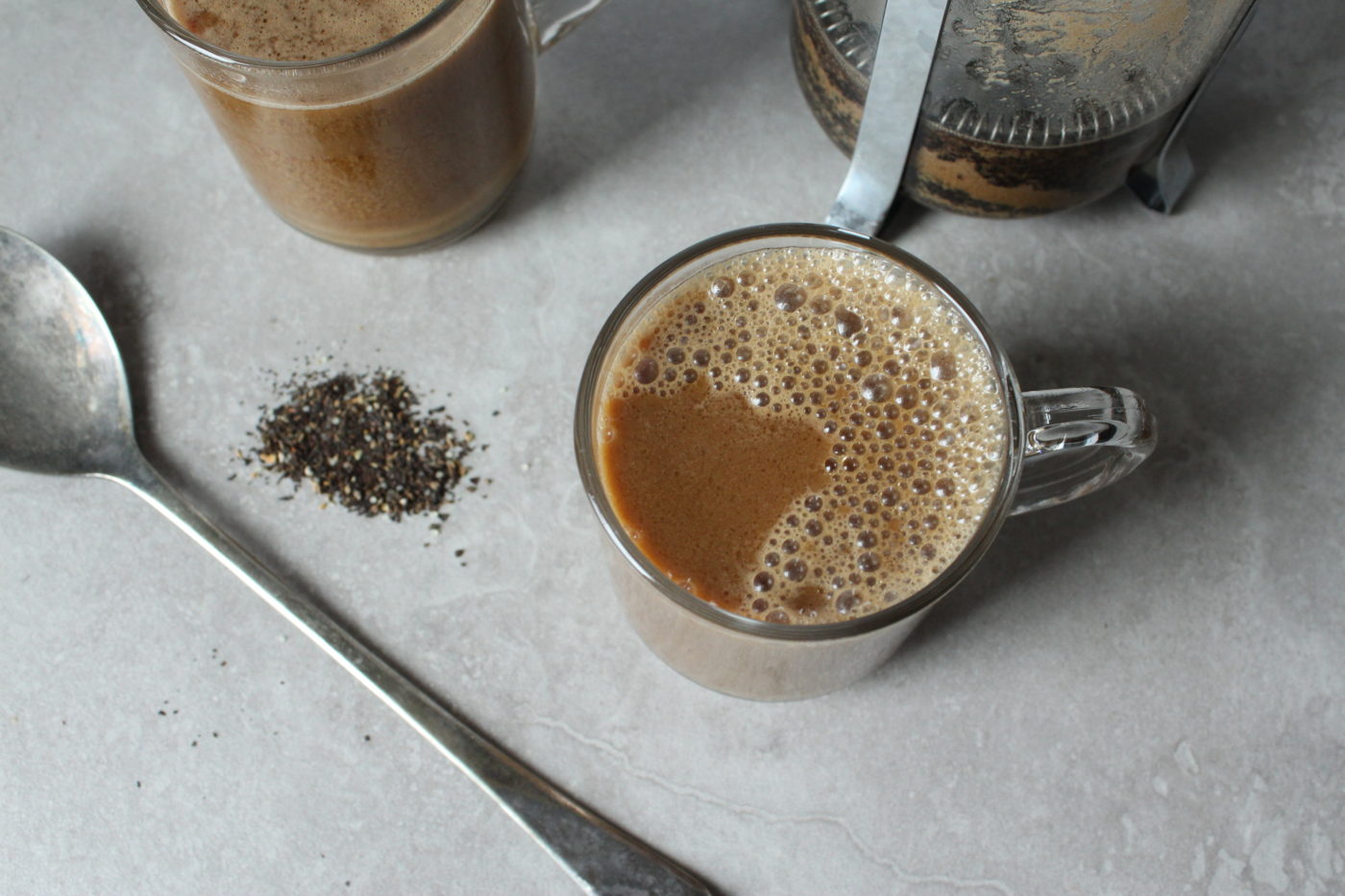 You may be thinking that it's also lacking flavor (smart mouth) but it definitely isn't. This latte was delicious and it made me feel really accomplished. I know, that may be laughable but it really did. It has decent, 'good for you' ingredients and it tasted yummy – that's quite the accomplishment. For the non-dairy milk, I chose to use organic almond milk with cashew from So Delicious. It was pretty good. Use whatever milk you prefer but this will probably become one of my favorite brands.
Are you ready to chai this latte? Ugh, that was my attempt at a pun. Let's make a drink.
It may be a little difficult when you press down on the lid of the French press. Just keep jiggling until you get there - it will be worth it.
Ingredients
2 cups non dairy milk ( I used almond milk from So Delicious)
1/4 cup freshly ground coffee
2 chai tea bags, torn open
1 tablespoon maple syrup
1/4 teaspoon coconut oil
Instructions
Heat the milk in a pot over high heat.
Meanwhile, add the coffee and the tea to your French press.
Next, add in the maple syrup and coconut oil.
When the milk begins to boil, remove it from the heat and pour it into the French Press.
Stir, then let it steep for 7 minutes.
Press down on the handle then pour into a coffee mug and enjoy.
http://eatdrinkfrolic.com/2018/02/french-press-chai-latte-home.html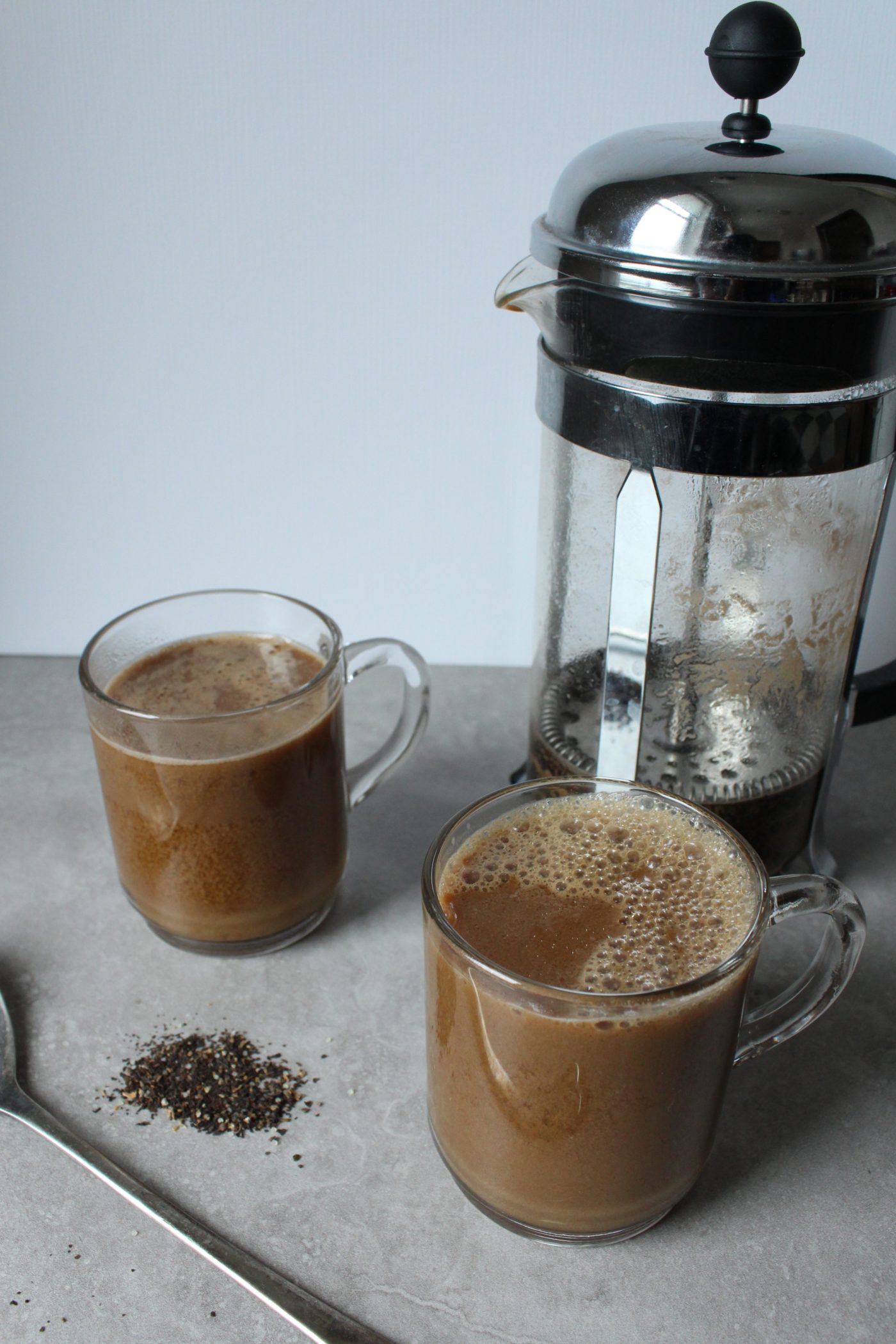 Shop this post