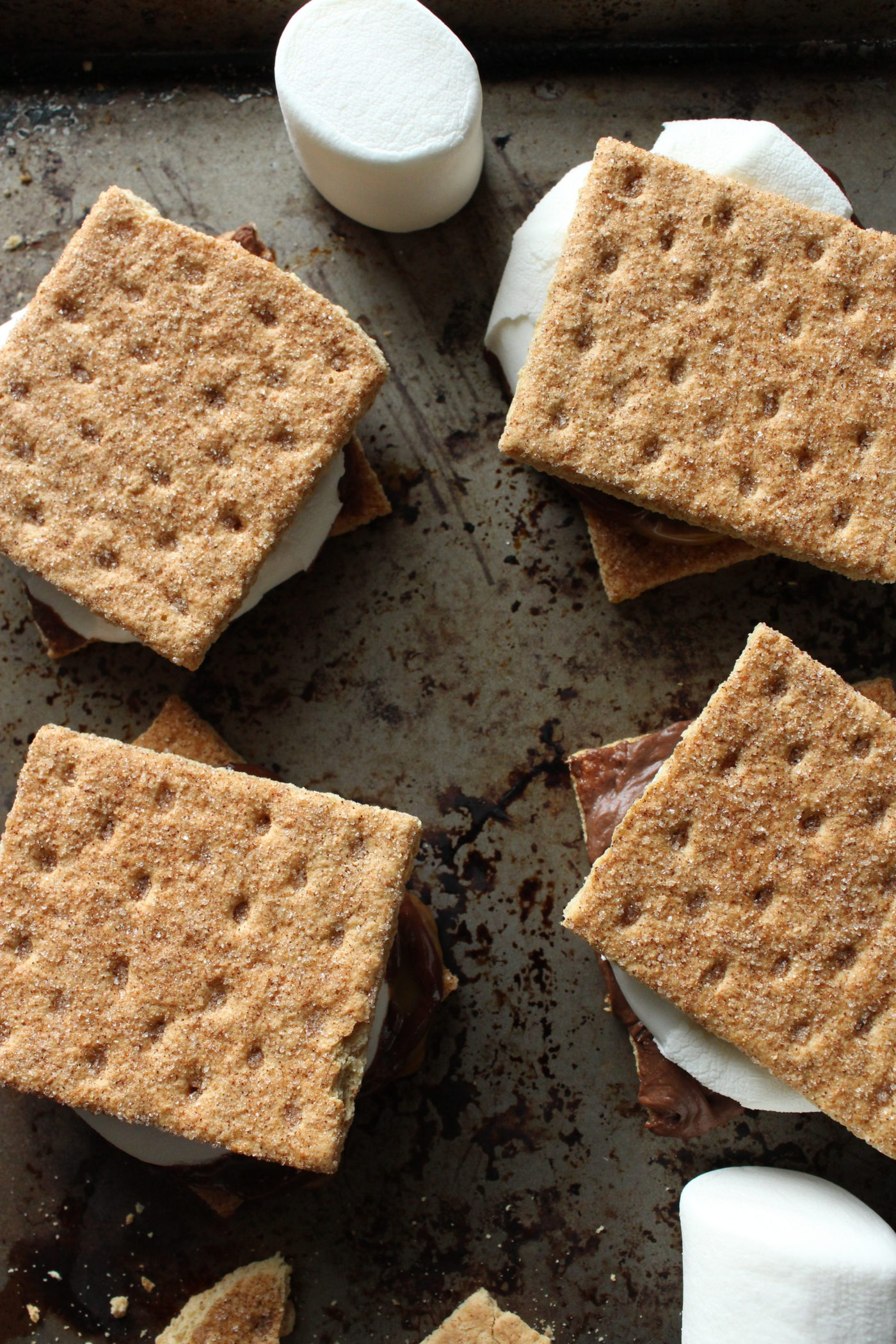 I'm sure I've told you all about my dislike for marshmallows, right? They've never been my favorite. You won't find me just snacking on marshmallows like some people do but what I don't mind necessarily are s'mores. It's something about the fluffy little pillows being warm and gooey that takes the weirdness out of them for me. Does this make sense? Anyway, I decided recently that since I don't have access to a backyard and a campfire, I'd try my hand at indoor s'mores.
Typically, s'mores are roasted over a beautiful fire but what happens if you can't just go outside and start a campfire? Well, honestly, there are tons of products out there now that allow you to make your own indoor s'mores without risking setting your home on fire or even turning on the oven. Products like this s'mores maker can be placed right on your countertop and in no time you have yummy s'mores.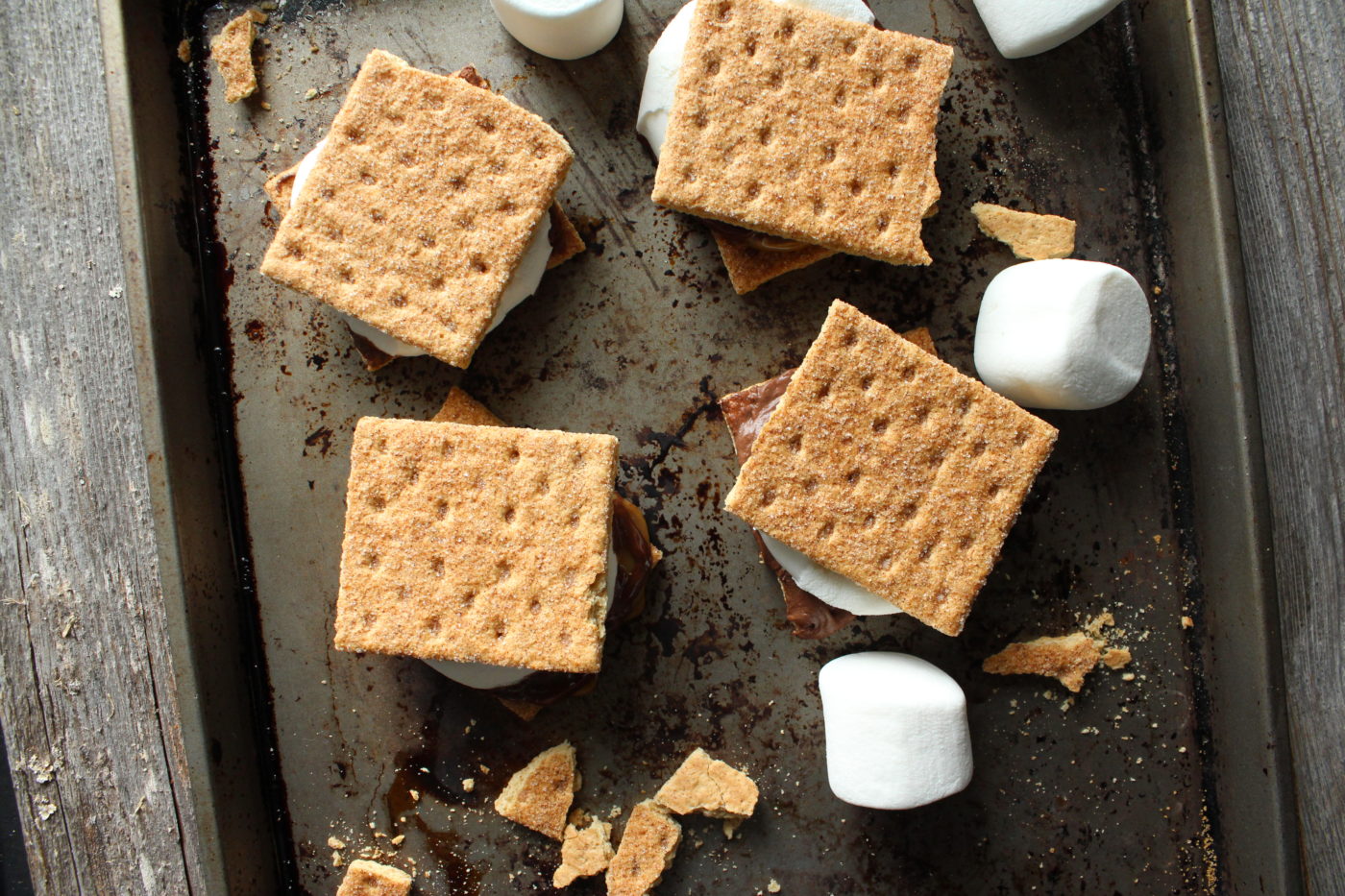 What I like about the idea of making s'mores in the comfort of your own home is the ability to make them unique. Usually when you think of 'smores you think of graham crackers, marshmallow and a piece of chocolate. If that's what you think, you'd be correct. But what about switching it up – thinking outside of the box.
I've seen people get pretty creative with their s'mores. There's an article over on The Kitchn that outlines 12 different types of s'mores to make for a party. There's everything from s'mores with bacon to a lemon meringue s'more, which in my opinion, sounds pretty awesome. It's made with lemon curd and that sounds like one heck of an elevated s'more, don't you think? I've seen s'mores with jam – I mean, really, the possibilities are endless.
How to: easy indoor s'mores
To be honest, there isn't a real recipe for this. I'll give you a little insight to how I made my s'mores but besides a few key notes, you can really do whatever you want.
For my chocolate, I chose a Ghiradelli dark chocolate and salted caramel chocolate bar. The bar has salted caramel in the middle and it's crazy delicious. I had to stop myself from eating it before I made the s'mores. Then I made a couple of s'mores where I substituted Nutella instead of the piece of chocolate. As you can imagine, it was delectable. I also used cinnamon graham crackers instead of the regular ones. I figured I'd jazz it up a bit.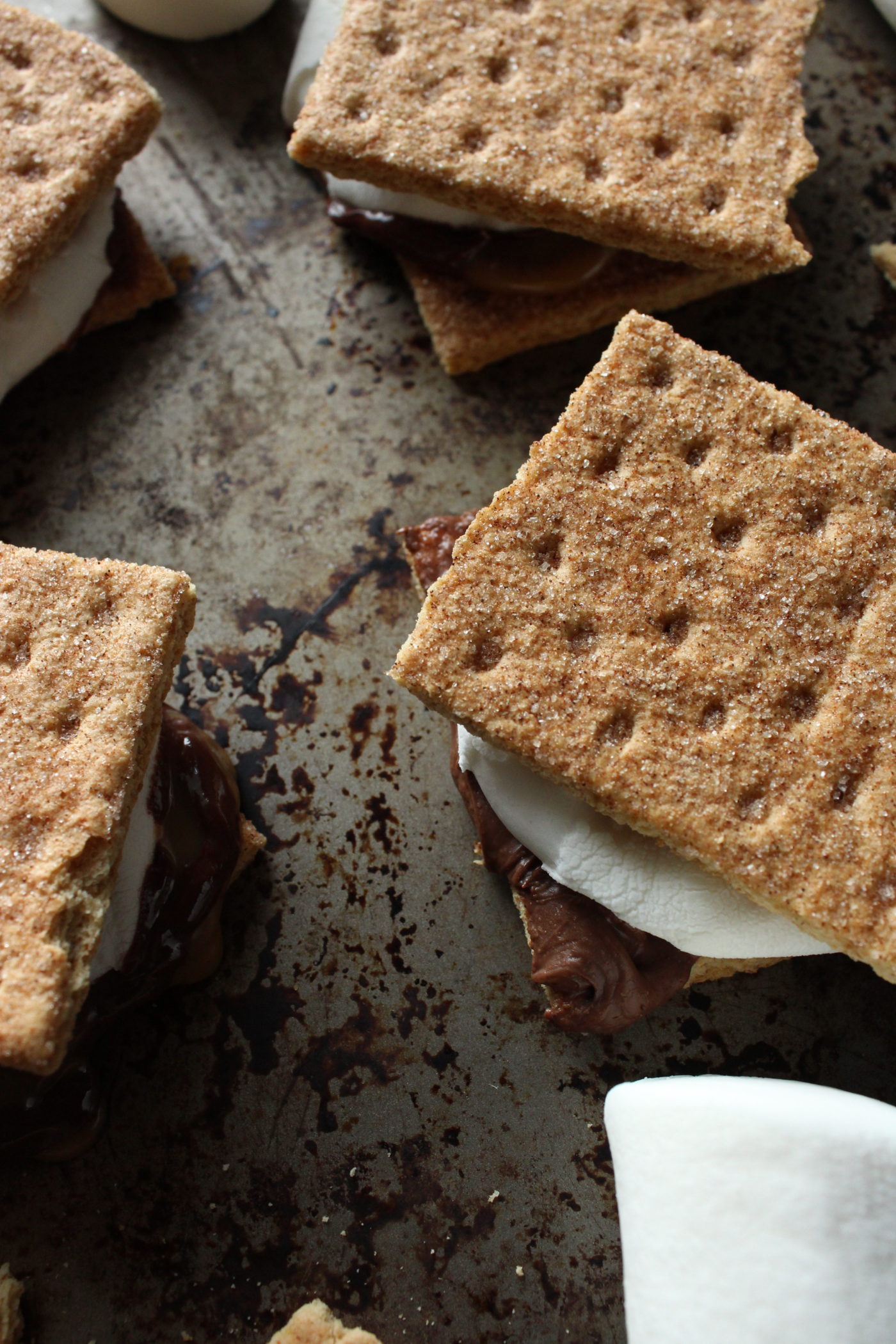 So here's what you need to do for indoor s'mores: heat your oven to 350 degrees. Place graham on a baking sheet and place chocolate on a cracker then top with a marshmallow. Bake in the oven for 5(ish) minutes or until the chocolate melts and the marshmallow melts a bit.
Take them out of the oven then place another graham cracker on top. And there you have it: an easy and delicious indoor s'mores.