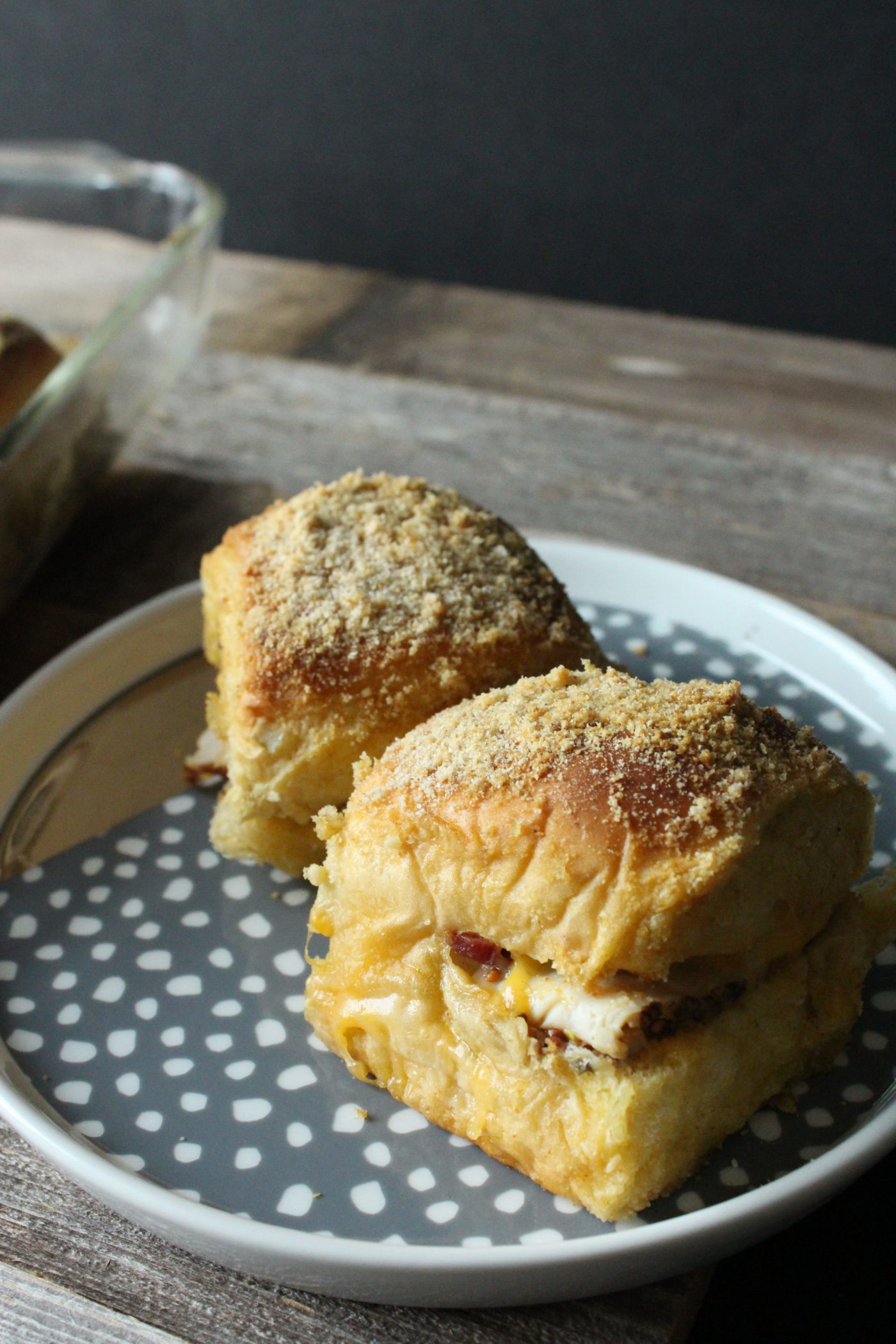 Sometimes John has to remind me when I have too much starch in a meal. It doesn't even register with me that rice, bread and potatoes in one sitting isn't always a good idea. I just love starchy foods so much, it almost (and sadly) feels natural for me to consume all of those things. I think I've said it here before but just in case, I love bread so much that I'm pretty sure if you left me to my own devices, I'd eat an entire pan of cornbread. What can I say, I just love bread – I always have. Remember those Oprah Weight Watchers commercials where she declares her love for bread? That's me but with all things starchy. Today, I bring you another addictive way to eat bread: Hawaiian Rolls turkey sliders.
Earlier this summer in my column, I shared a recipe for garlic butter Hawaiian Rolls. Y'all – THEY ARE SO ADDICTIVE. I can't even begin to tell you how good they are. Those rolls are super garlicky and salty and will go with anything or you can just eat them out of the pan like I did. As if John and I hadn't had enough carbs in our lives, I decided to introduce another form of eating Hawaiian Rolls.
Because that's what we needed. More bread.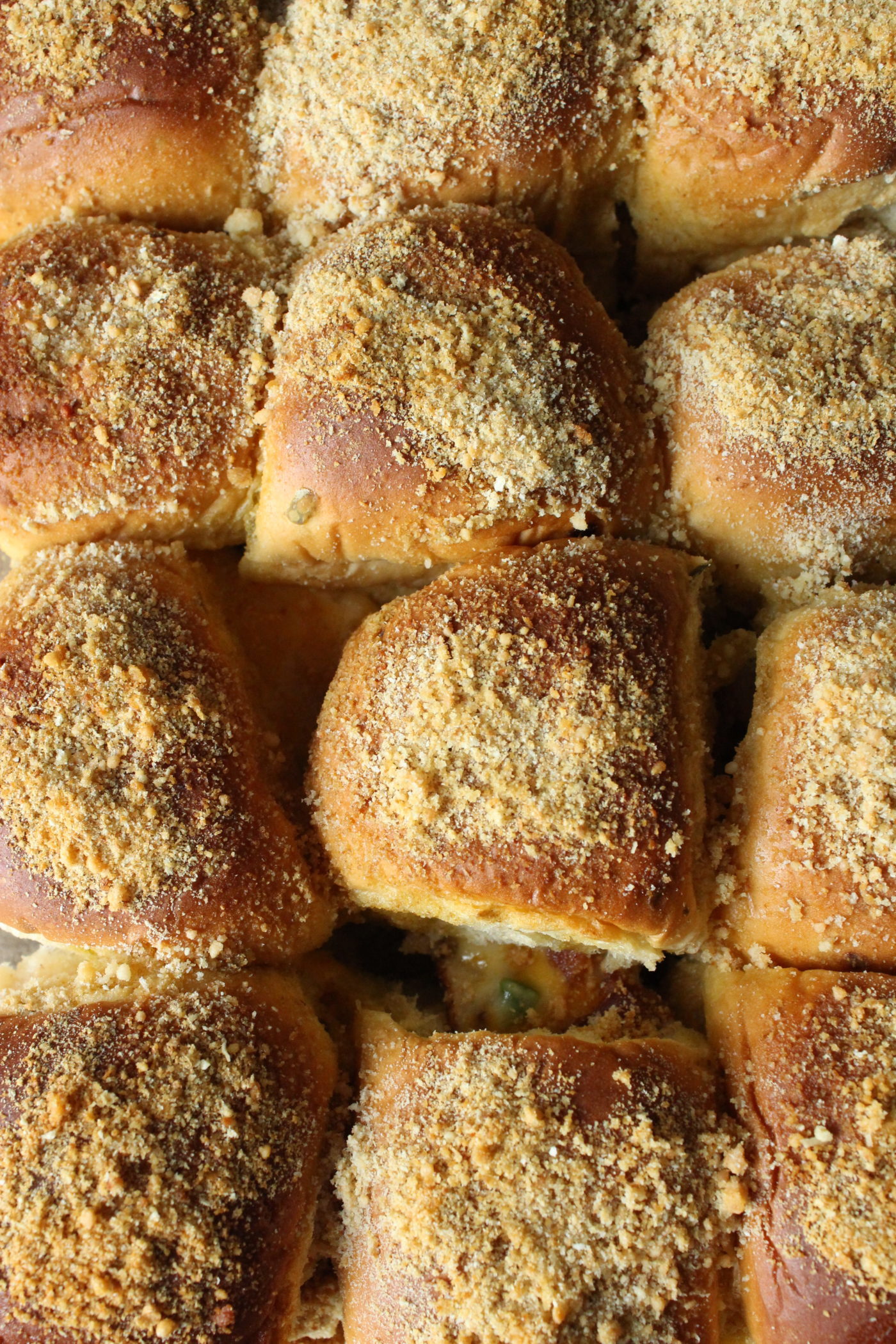 Anyway, while hungry one day, I found this awesome recipe for Jalapeño Popper Baked Turkey Sandwiches. After I drooled a little, I told John that one day I'd recreate them – and here we are folks. Oooh these are so cheesy and delicious. I made some minor changes to the original recipe but what a fantastic idea!
These sliders are perfect as party appetizers or you can even make a tray of them and enjoy them for dinner with a salad or something. I really want to advise you to eat them with French fries but I don't want to condone eating all the carbs in the world.

Other ideas for Hawaiian Rolls Turkey Sliders
These can easily be exchanged with other ingredients. You could do this with chicken instead of turkey or even roast beef. You can add spinach or maybe try cheddar or pepper jack cheese.
Jalapeno Hawaiian Rolls Turkey Sliders
Ingredients
1 package King's Hawaiian Jalapeño Rolls
Dijon mustard
1 jalapeño, chopped (seeds removed)
1/2 lb. deli turkey, sliced in half (I like Boar's Head)
6 deli slices colby jack cheese, cut into small squares
6 bacon slices, cooked and halved
1 stick butter
1 tsp. cumin
½ tsp. garlic powder
½ tsp. onion powder
2 tbsp. grated Parmesan cheese
2 tbsp. bread crumbs
Instructions
Heat your oven to 350 degrees.
Slice the rolls in half and spread a bit of dijon mustard on the bottom half of the roll.
In a small skillet, heat some olive oil and add the chopped jalapeños. Sauté until softened - about 3-5 minutes. Set aside.
Fill the rolls with turkey, cheese, jalapeños and bacon; place them on a baking dish.
Melt the butter in a small pot along with the cumin, garlic powder and onion powder. Once melted, pour over the rolls in the baking dish.
In a small bowl, mix the Parmesan and bread crumbs together then sprinkle on top of each roll.
Bake for 20 minutes.
http://eatdrinkfrolic.com/2017/09/jalapeno-hawaiian-rolls-turkey-sliders.html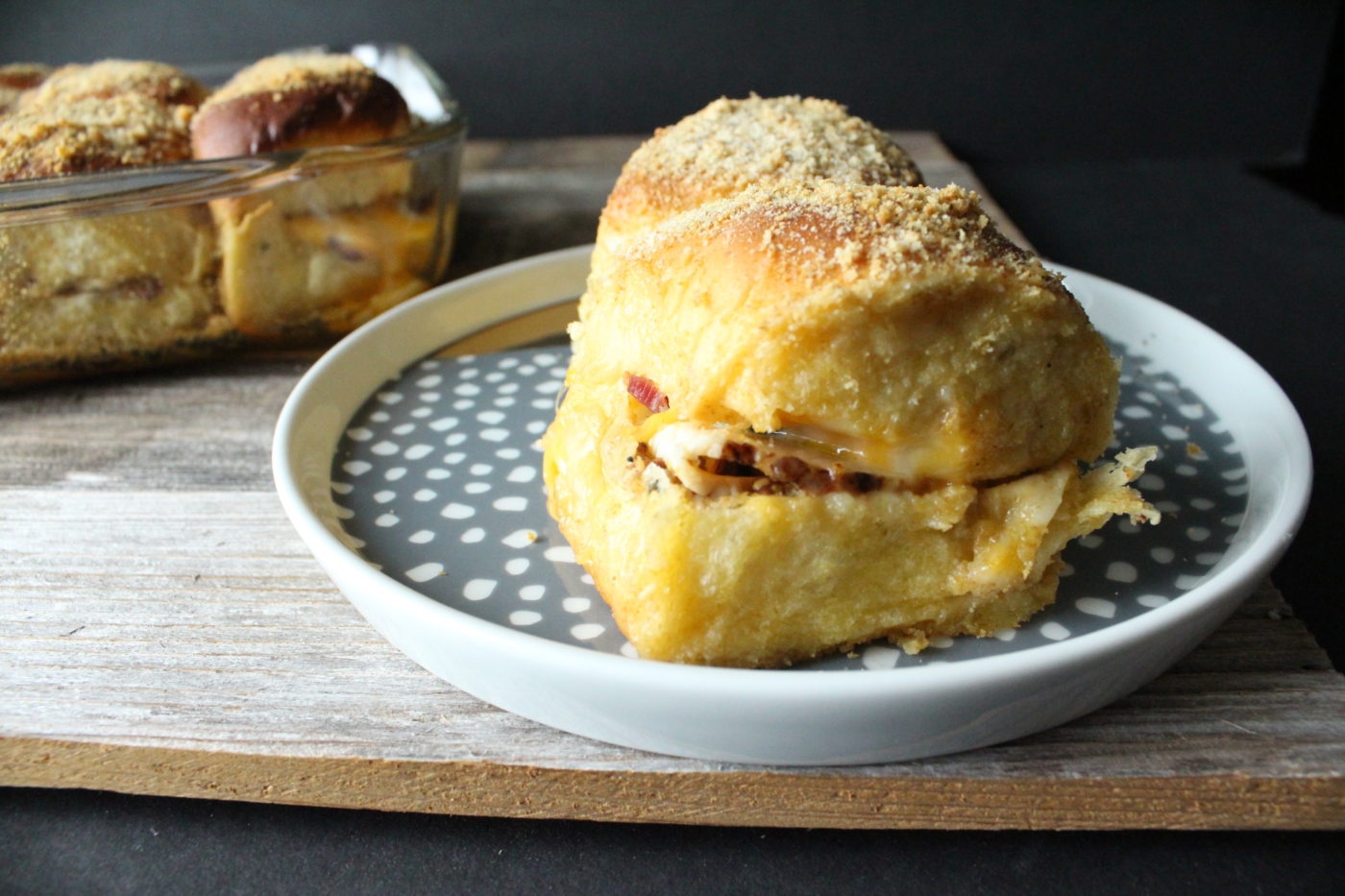 Save