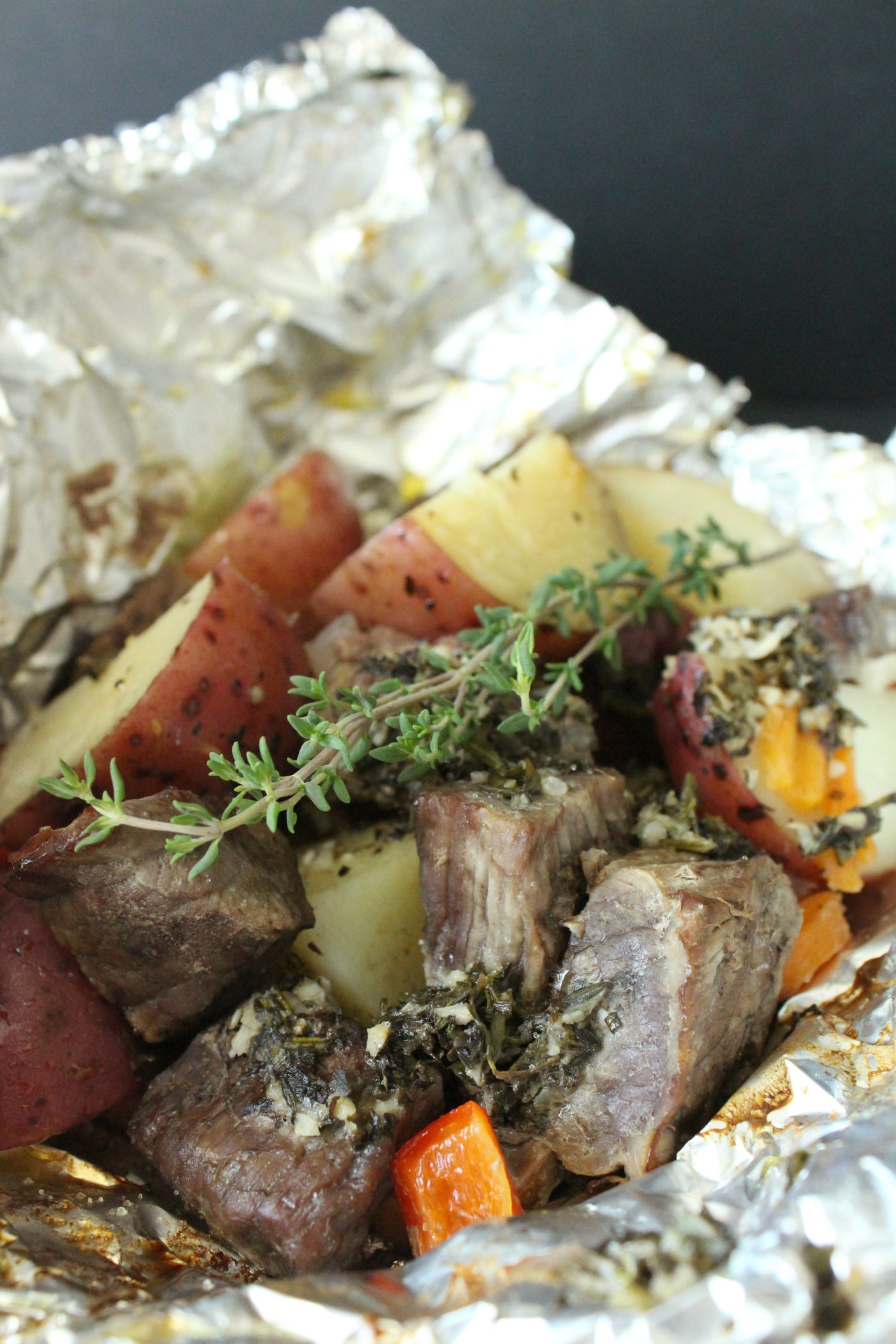 In John's old house, he used to grill things for me all of the time. My favorite activity was to sit on the deck, with a cocktail and watch him do all of the work. In our current space, we don't have a grill and it makes me so sad when the temperatures start to rise a bit. There's not a season that goes by that I'm not constantly reminding John of 'the good 'ol days' when he used to grill for me. One day our grilling situation will change but until then, we make do with what we have. Take the steak foil packets, for instance. The original recipe calls for grilling them, which would be really yummy. Unfortunately, that wasn't an option for us but they still turned out delicious – even in the oven.
So I got this recipe idea from The Recipe Critic. I mean, her photos of these garlic and herb butter steak foil packets make you just want to lick your computer screen. Or is that just me?
This is a really easy meal to throw on the grill or if you're like me, the oven, rather quickly. There's something about preparing one-serving meals in little foil packets that remind me of camping. Let me clarify: I have no experience camping (except for that one time). But if I do get the urge to go camping again, I'll definitely have delicious meals in foil packets.
So I didn't stray too far away from The Recipe Critic's original recipe. I did make a minor change (besides cooking it in the oven) like replacing the parsley with dried basil. The reason for that change was really simple: I thought I had fresh parsley in the fridge and I didn't. So, you make do with what you have. Remember that little lesson.
A few notes about the steak foil packets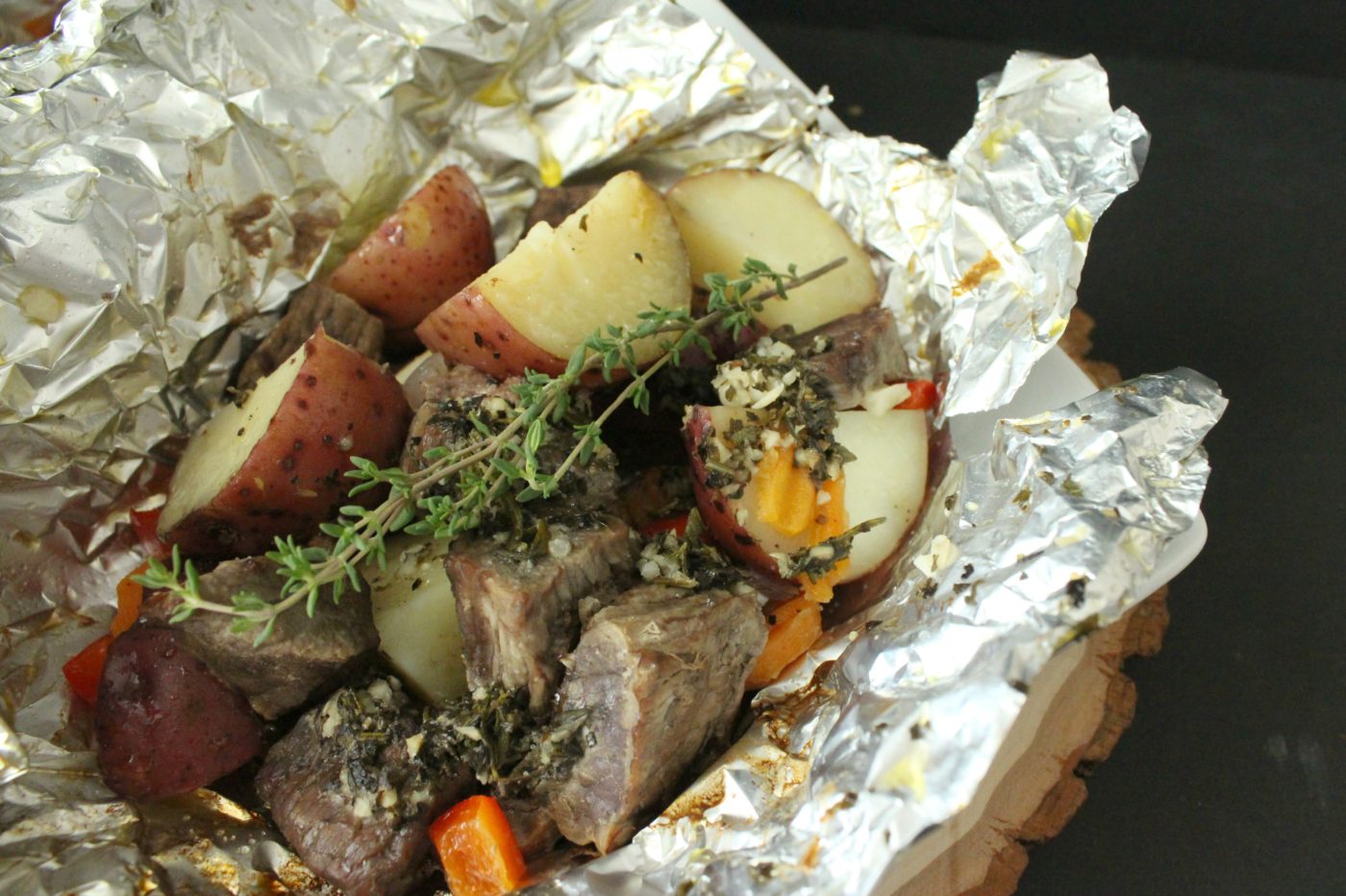 The flavors were great so I didn't change the recipe much. If you're not fortunate to have access to a grill, simply cook the packets in the oven on 400 degrees for 30 minutes. After 30 minutes, check the potatoes and the steak to see how it's coming along. If it still needs some cooking, flip it and place back in the oven for another 10-15 minutes.
Depending on the temperature you like your steak cooked, you may want to turn the oven down before placing it back in the oven so it doesn't overcook. Just make sure the potatoes are done. No one wants raw potatoes.
I had leftover herb butter that I've used on toast since making this dish and whoa is it garlicky and delicious. To make this for dinner tonight, head over to The Recipe Critic.