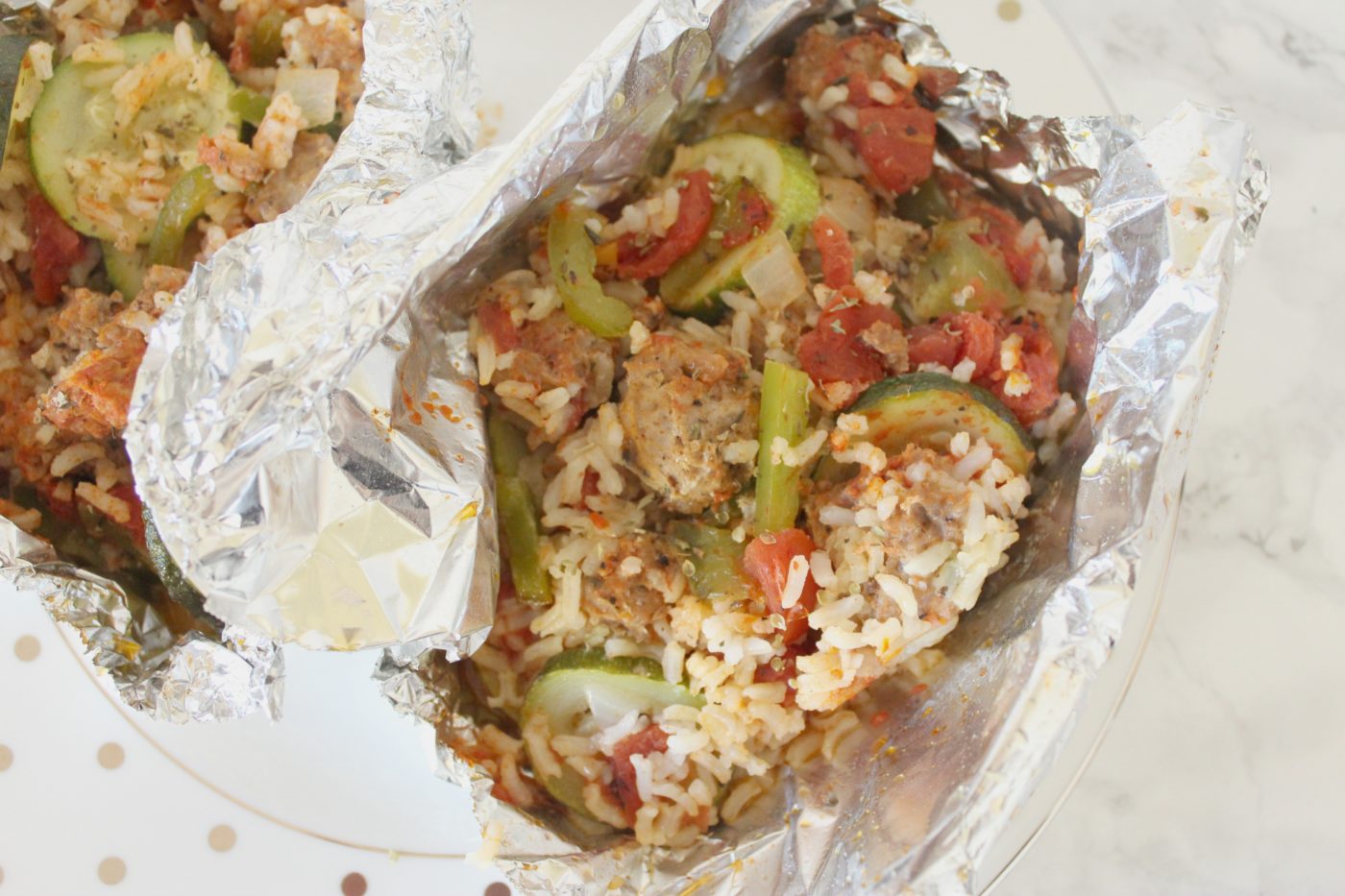 New Orleans is one of my favorite cities. The food, the sites and the history, it's all just so beautiful. I've had some fun times in New Orleans but the most memorable times have been eating. Though I love the flavors of New Orleans, I don't always try to recreate them at home. There are so many easy New Orleans inspired recipes but I think I'm holding out until John takes me back to the N.O. Anyway, today's recipe is a really easy jambalaya recipe that you can whip up in no time.
Foreal.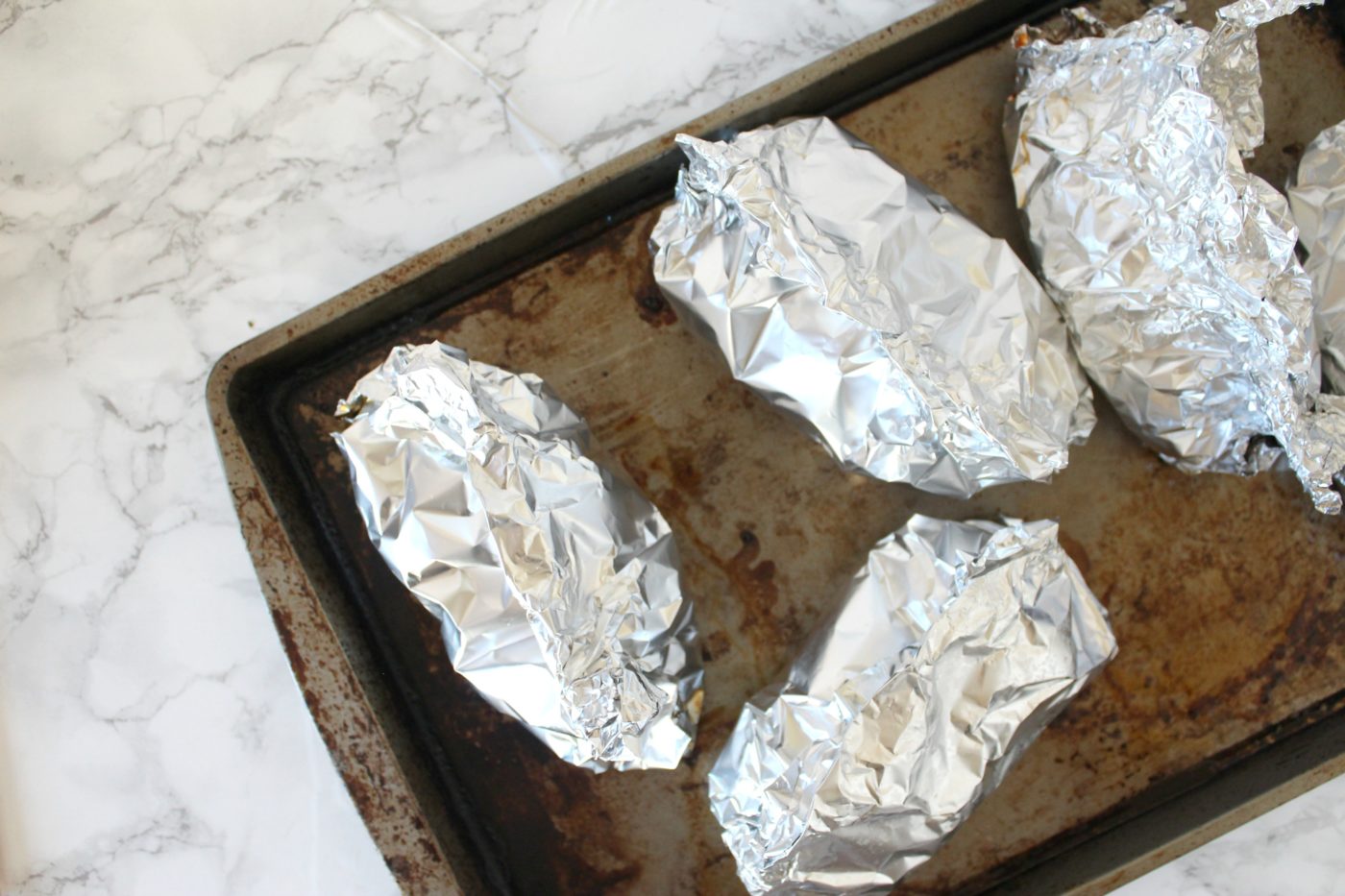 This recipe is inspired by Chelsea's Messy Apron. It's jambalaya cooked in tin foil. That's right, this recipe is as simple as mixing all of the ingredients together then sealing it in foil and letting the oven do its job. It's such an easy weeknight meal too.
Now, I can't vouch for the authenticity of this jambalaya. I think I could go out on a limb and say that this isn't real New Orleans jambalaya. But with a few added seasonings and spices, this tin foil jambalaya will taste like you're down on the Bayou.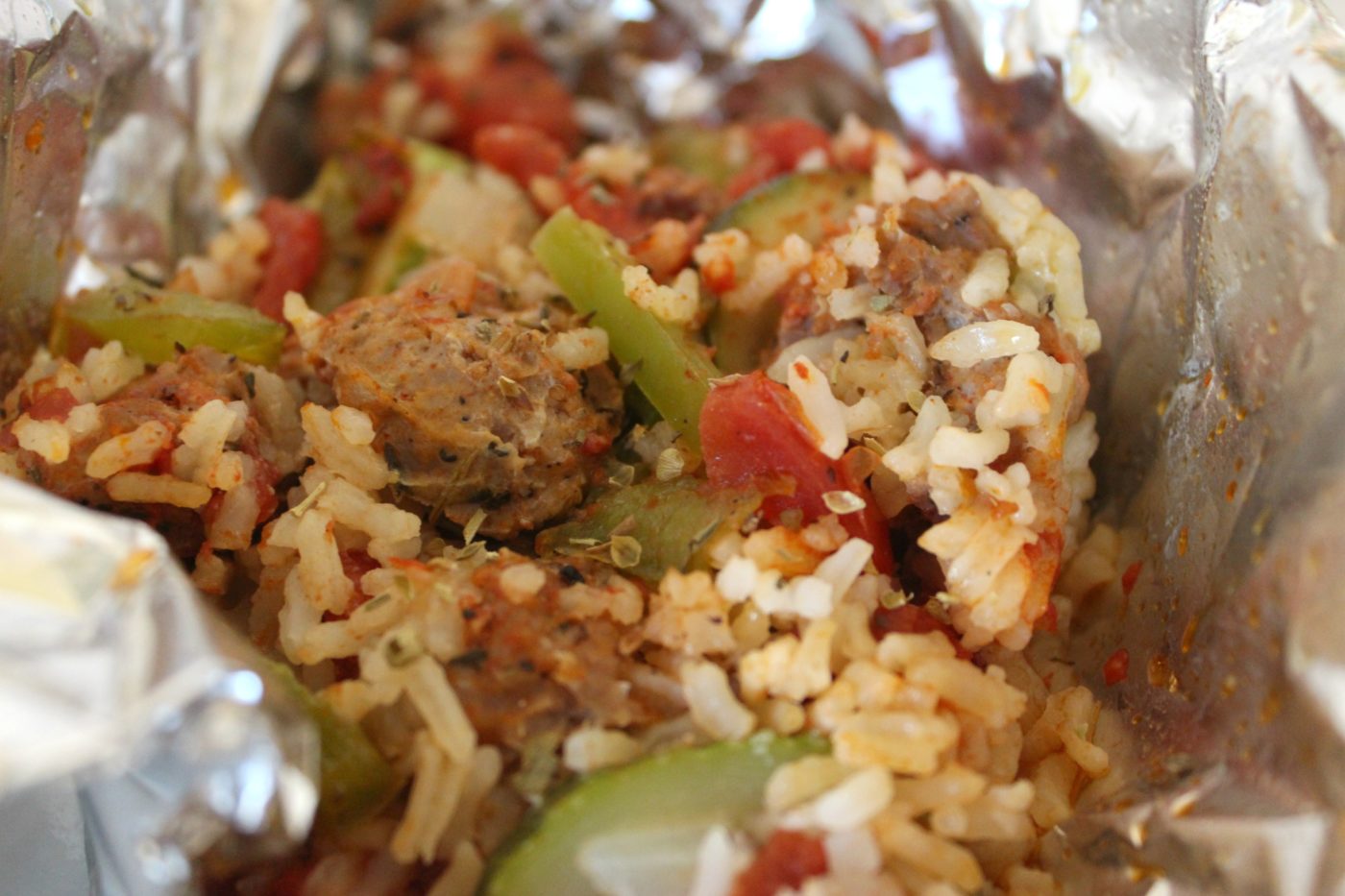 Let's talk about the cooking method of this recipe for a second. Cooking anything in foil is the best. First of all I feel like cooking things this way seals in the flavors. Second, it's easy cleanup. We're all busy and barely have time to cook dinner let alone clean up afterwards. The tin foil method makes dinner really easy. Have you ever baked salmon in foil or parchment paper? I think the formal name is salmon en papillote but you don't have to remember that. I made something similar a couple of years ago for my column but with cod. Now that I'm talking about it, it may be time to try it again.
Ready for dinner?
This is a delicious dinner with easy clean up and bold flavors. This would be great with shrimp and chicken too. If you're not a fan of spice, remove the jalapeno from the recipe.
Ingredients
For the rice

1 cup Instant Rice
1 cup chicken broth (or water)

For the jambalaya

5 tablespoons olive oil
1 teaspoon creole seasoning
1/4 tsp ground cayenne pepper
1 teaspoon dried thyme
1 teaspoon herbs de Provence
1/2 yellow onion, diced
1 zucchini, roundly sliced
1 cup green pepper, chopped
1 can fire-roasted diced tomatoes, drained
12 ounces spicy turkey sausage, sliced
1/2 jalapeno, seeded and diced
2 tablespoons tomato paste
Seasoned salt & pepper
Instructions
In a small bowl mix together the uncooked instant rice and chicken broth and let stand about 10 minutes. No need to precook the rice. (The rice will absorb some of the liquid - no need to drain it)
Heat the oven to 400 degrees.
In a large bowl add the olive oil, creole seasoning, cayenne pepper, thyme, herbs de Provence, about 1/4 teaspoon of seasoned salt and a pinch of pepper. Stir.
Add the onion, green pepper, zucchini, tomatoes, sausage and jalapeno to the seasonings bowl.
Add the tomato paste and rice then mix until all ingredients are well combined.
Grab a few pieces of heavy duty foil and lightly spray with cooking spray.
Put a generous amount of the mixture in the center of the foil and seal completely.
Place in the oven for 25-30 minutes.
Remove and garnish with additional herbs or spices.
http://eatdrinkfrolic.com/2016/10/tin-foil-jambalaya.html