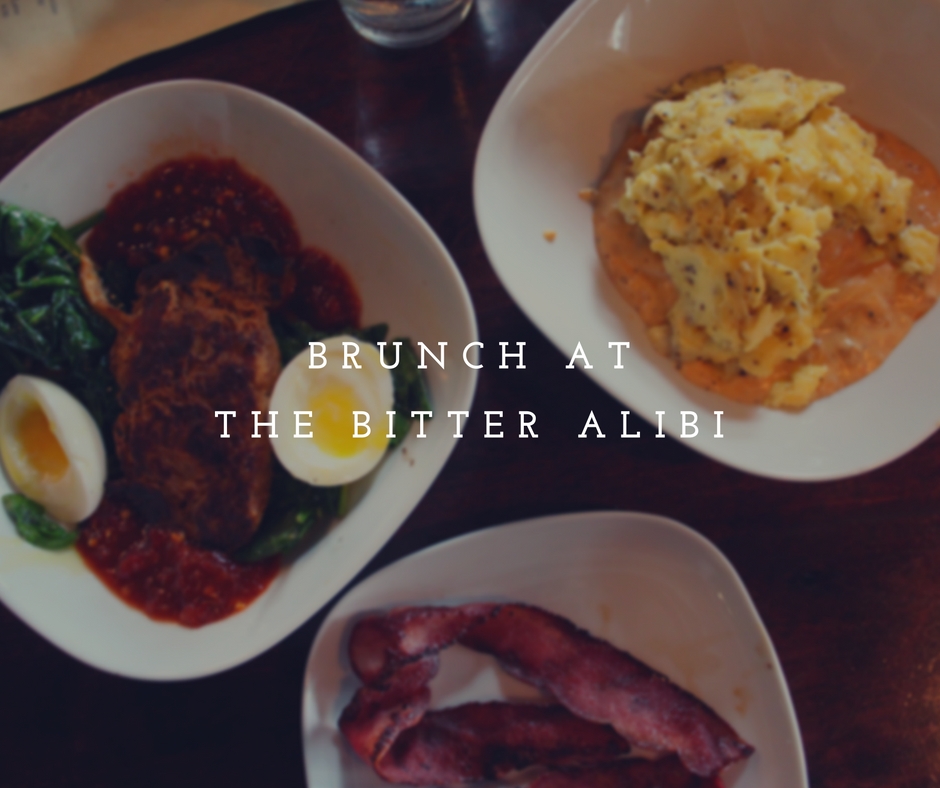 I cannot believe that I've never actually written a post about The Bitter Alibi. I'm seriously there on a weekly basis either for brunch, for dinner or a random weeknight to grab a quick drink. Remember the show, Cheers? You know, the place where everyone knows your name. Now that theme song will be stuck in your head all day. Anyway, The Bitter Alibi is sort of like my own Cheers.
What started out as a basement bar serving cold beers and delicious sandwiches has now evolved into way more than the "basement bar". Now, they serve brunch and as if that's not enough, they serve brunch during the week. Let's talk about this for a second.
One of my biggest pet peeves upon moving to Chattanooga was the lack of Saturday brunches. Yes, I know how tiny this problem is in the grand scheme of things but stay with me here. In my humble opinion, brunch shouldn't be reserved for Sundays only; Saturday needs some love too. Well, The Bitter Alibi goes above and beyond by serving brunch during the week (including the weekends). YES!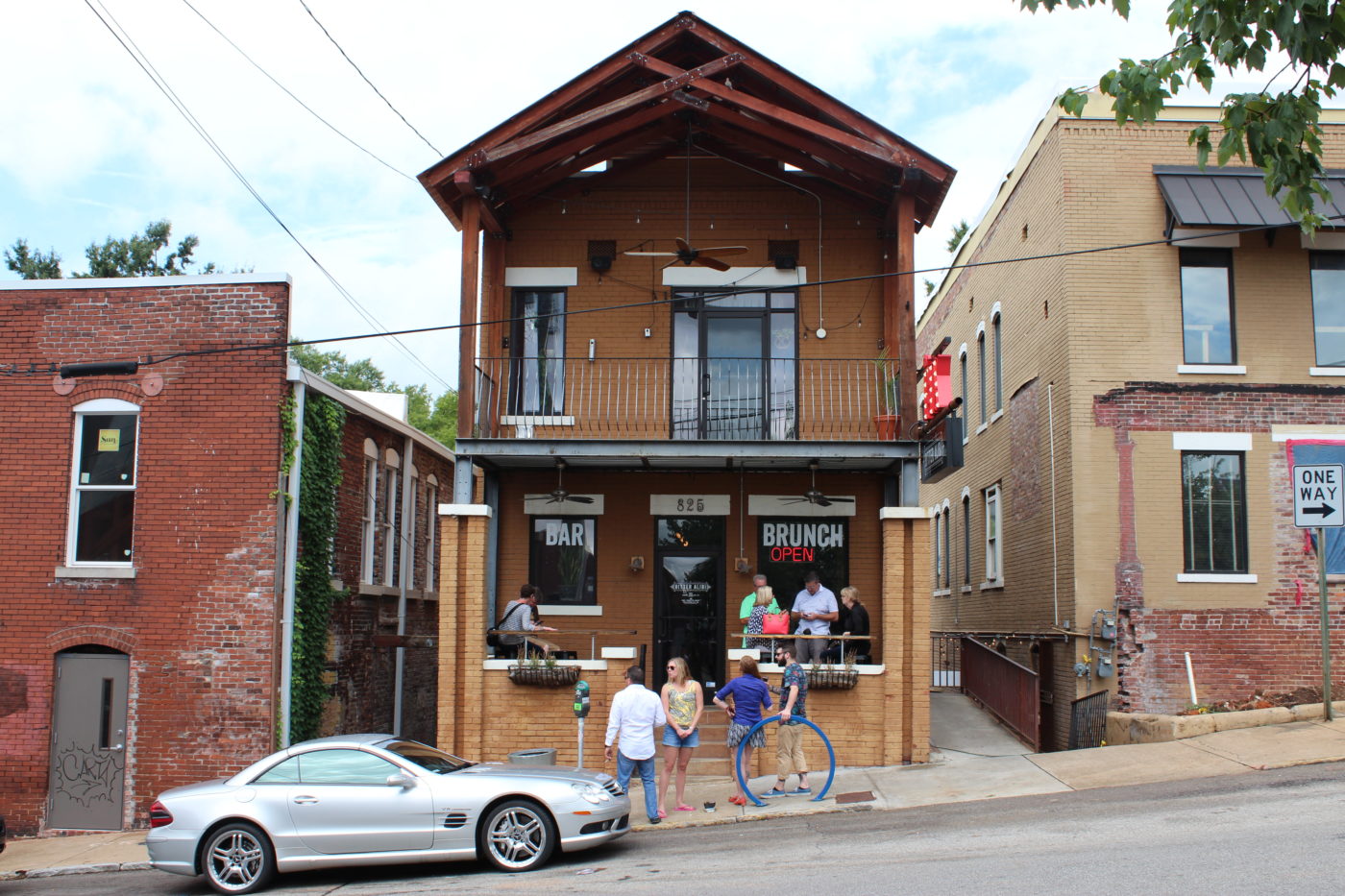 The brunch never disappoints. Though I'm not one to casually stray from my usual menu picks, I'd happily try something new at The Bitter Alibi. However, I like to stick to my "The Cumberbatch". The Cumberbatch consists of a really warm and cheesy biscuit with an egg and a super flavorful chorizo gravy. Oh yeah man, this is good.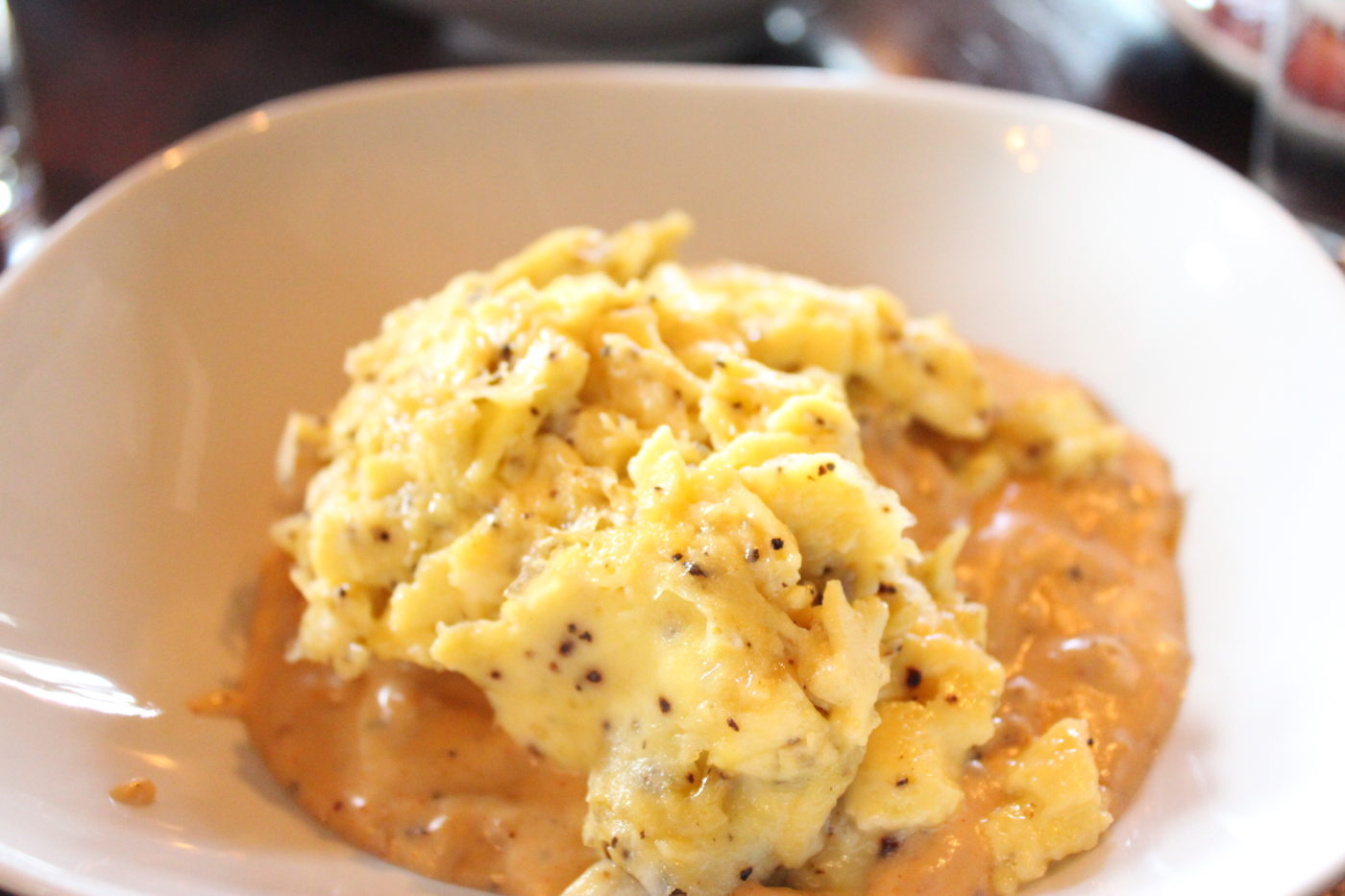 The husband is more prone to skipping around the menu but lately he's been sticking to his old faithful of the Seoul Train. It's seriously one of his favorite dishes. Let's see if I can do it any justice by explaining it: it's a red potato hash topped with Korean pork, a soft boiled egg, spinach and sambal. Are you familiar with sambal? If not, you should get acquainted with it. It's a deliciously spicy sauce made from hot peppers. You may be able to find it in a local grocery store but you'll definitely find it Asian specialty markets. Alternatively, you can order it from Amazon.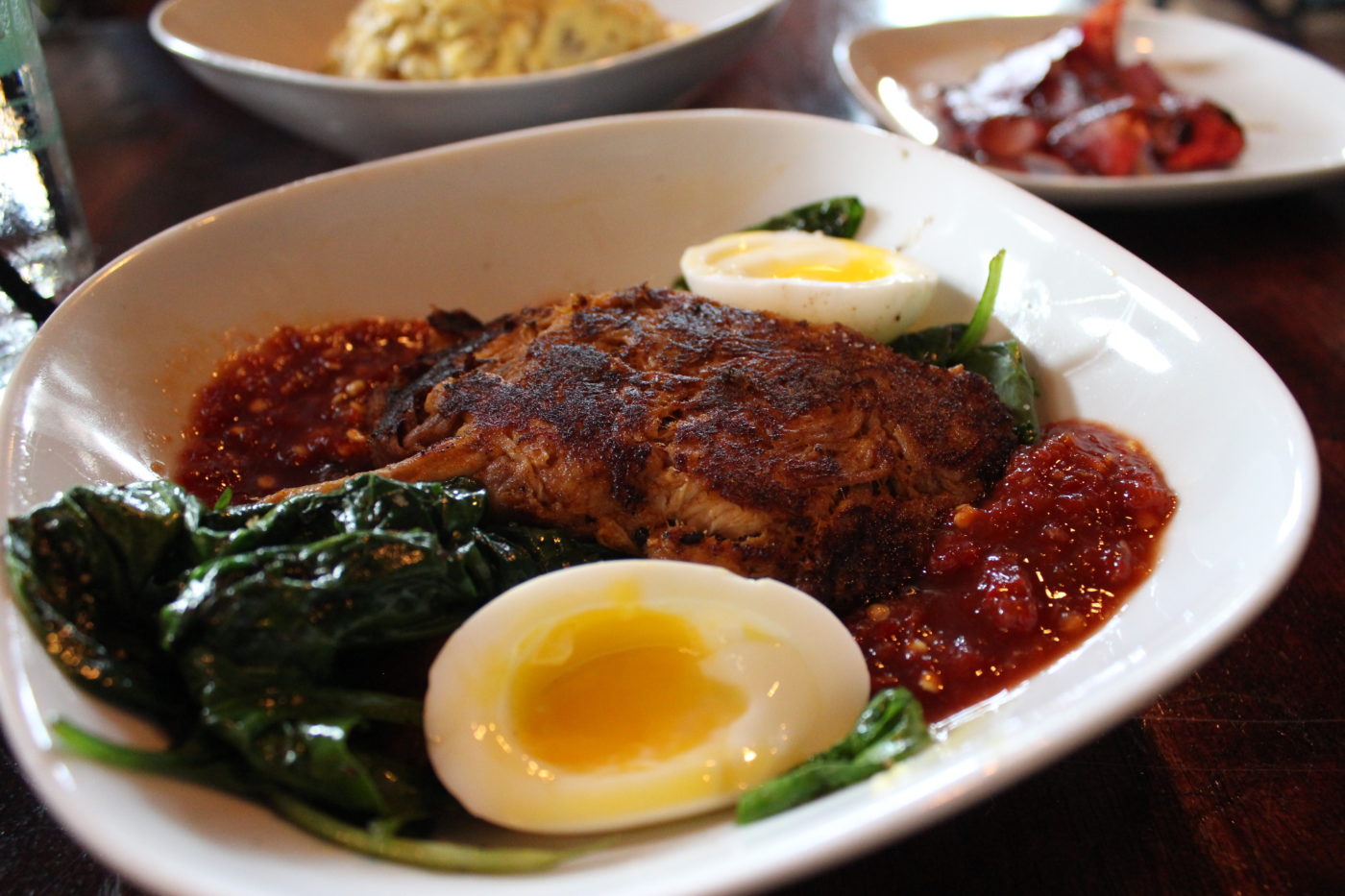 Obviously Bitter's brunch comes with a variety of brunch cocktails and coffees. Though on my last visit to Bitter, I was feeling a bit under the weather so I didn't indulge in any brunch cocktails. Don't worry, I'll make up for it.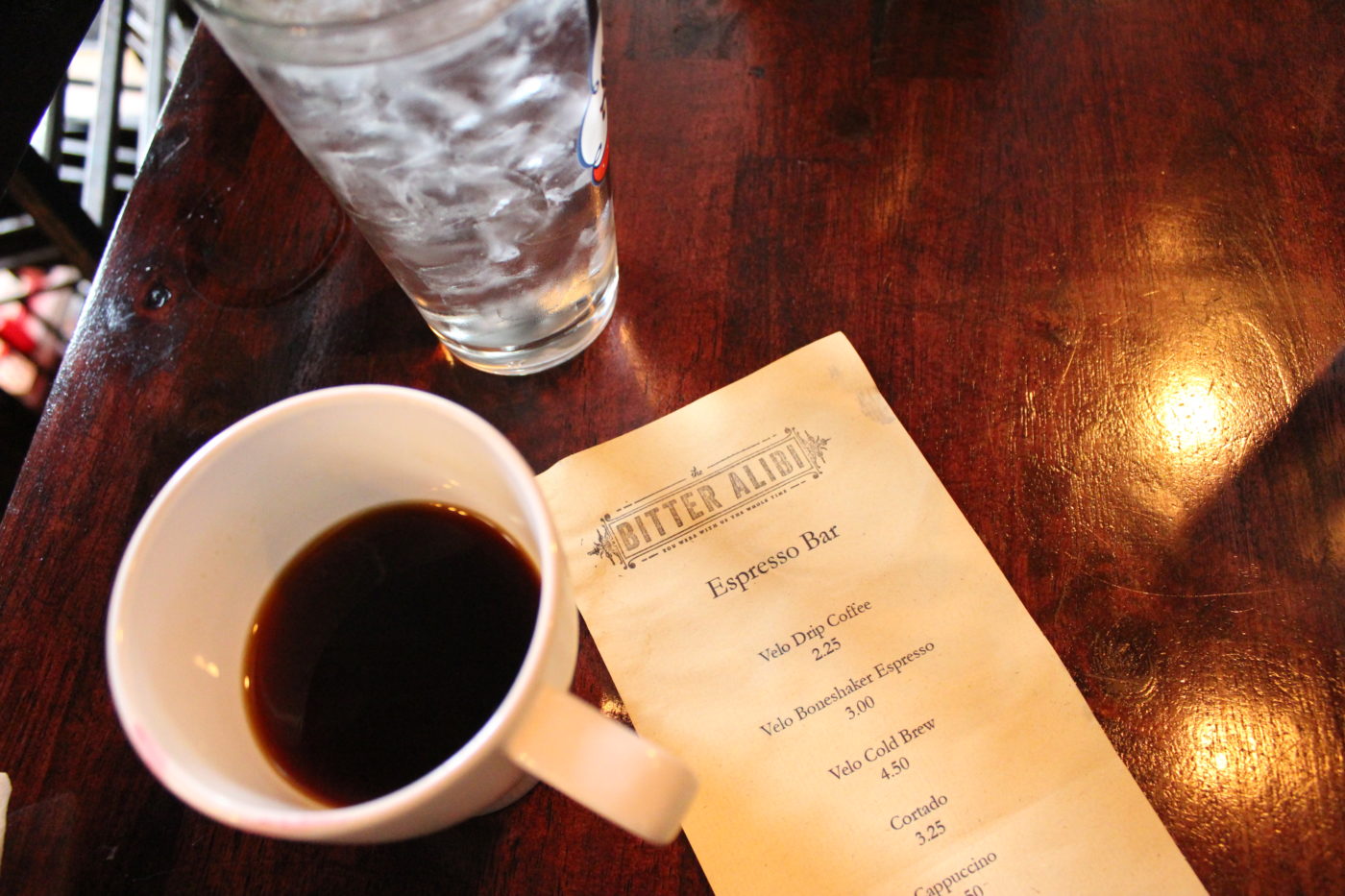 The folks at The Bitter Alibi recently added something new to the Bitter family by opening a cocktail lounge on the third floor in their building called, The Fix. Be sure to pay them a visit.
If you go to The Bitter Alibi
The Bitter Alibi
825 Houston Street, Chattanooga, TN 37403
Monday – Thursday, 11am – midnight
Friday, 11am – 2am
Saturday, 9am – 2am
Sunday, 9am – midnight
Save