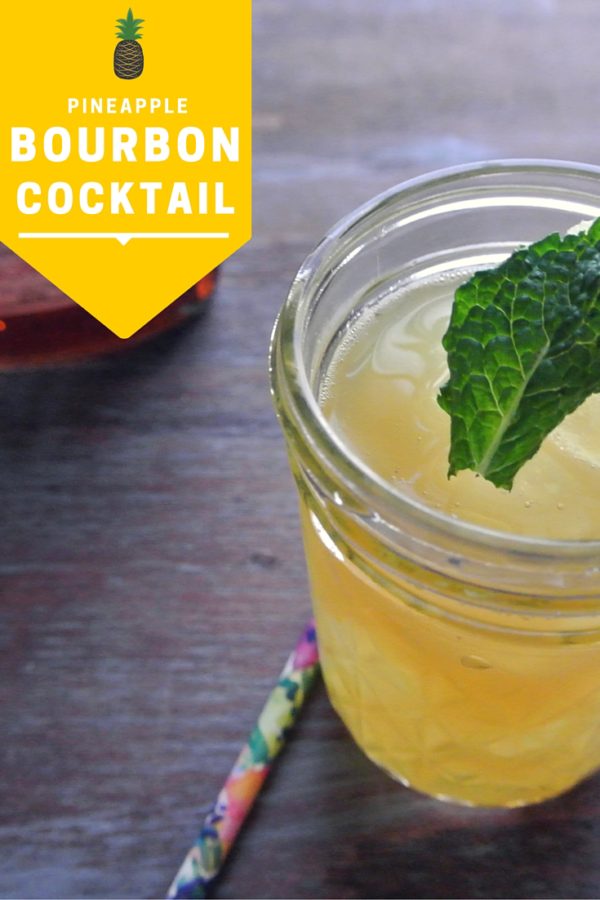 I've been trying to limit my alcohol intake…by limit I mean, I'm not drinking during the week.  I'm not going on crazy binges over the weekend but if I must, I'll indulge just a bit. It's this whole January eating better/wedding is soon and I need to do better thing – it's much easier said than done. At any rate, I love a good cocktail especially when it's a pineapple bourbon cocktail.
I mentioned before that I'm participating in this PopSugar 2015 food challenge; it's pretty much my New Year's food resolution assignment.  I'm documenting my progress on this little adventure and I'm not going in any particular order…I'm just having fun with it.  One of the "challenges" was to create my own cocktail – no brainer, I do this all the time.  So, this is not only my first 'challenge' from this list but it's also my first cocktail post of 2015!  This drink is very easy and very delicious. I always believe that cocktails should be simple and not ruined by tons of sweeteners and sugary mixers. Simplicity is key especially if you're using high-quality ingredients, keep it simple.
Anyway, let's get into this little drinky drink.
How to make a delicious pineapple bourbon cocktail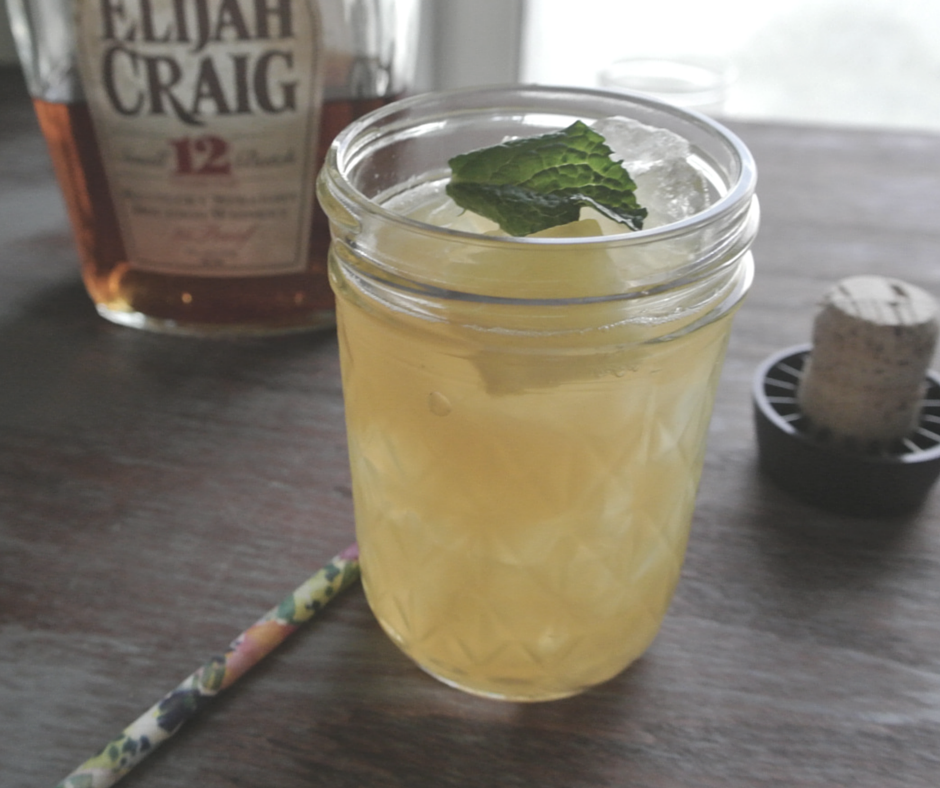 As usual, I don't have "real" measurements but it's easy enough that I think you can figure it out. And if not, just email me.
Pineapple Bourbon Cocktail
Ingredients
Fresh pineapple chunks
Bourbon
Ice
Mint (couple of leaves)
Instructions
Grab a few fresh chunks of pineapple, and muddle in a cocktail shaker along with a mint leaf. I muddled about 2 ounces of juice.
Pour about an ounce of bourbon into a glass (more if you like) and top with ice.
Give it a shake and pour into a glass with ice.
Garnish with a mint leaf and a pineapple chunk and enjoy.
Be gentle with the pineapple and mint leaves. You're trying to muddle it not murder it.
http://eatdrinkfrolic.com/2015/01/pineapple-bourbon-cocktail.html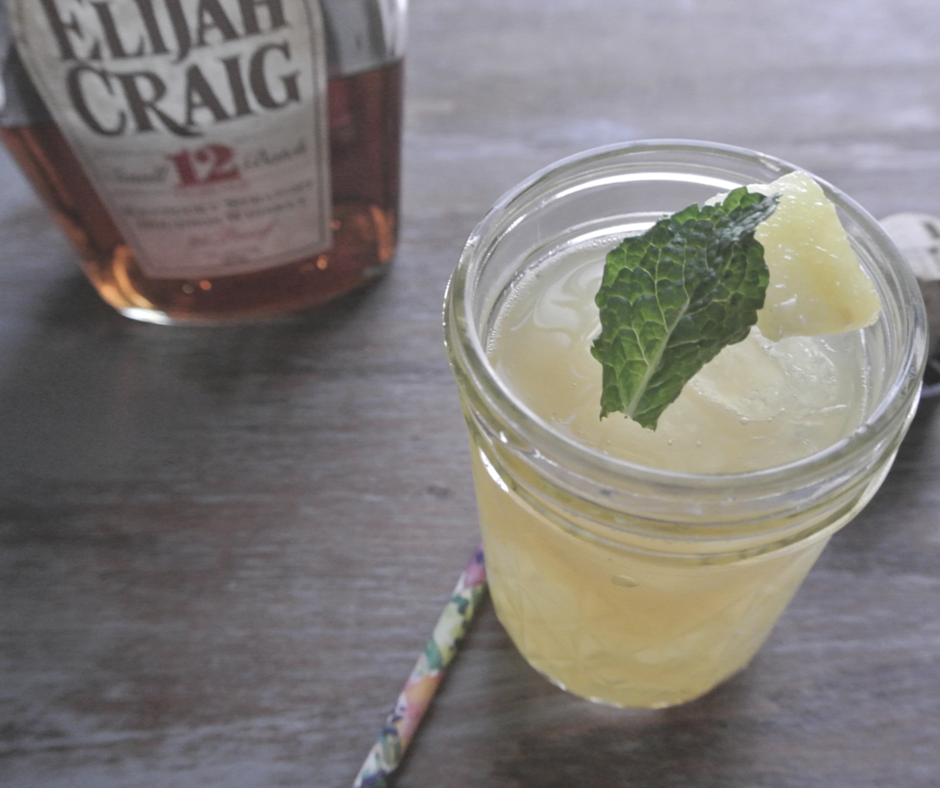 This post has been updated and was originally posted in January 2015.