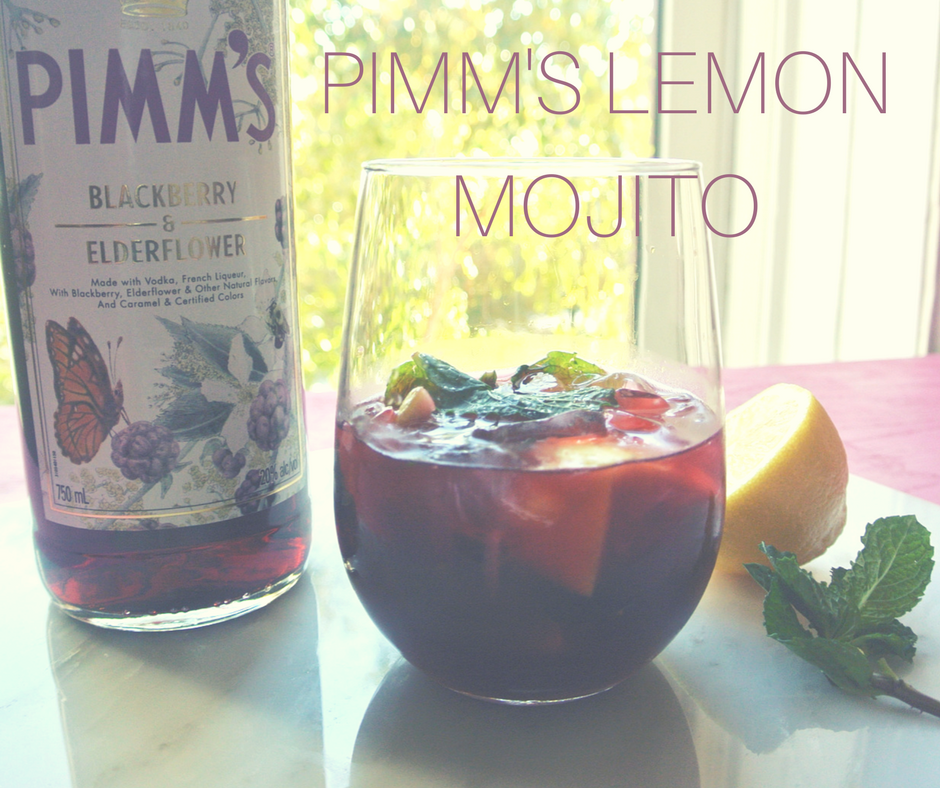 Just because the temperatures drop, it doesn't mean you still can't enjoy a cold and refreshing cocktail; one that you'd normally enjoy on a warm summer day.  A friend of mine gave me a beautiful bottle of Pimm's recently and I couldn't wait to use it.  I'm not sure if I should be embarrassed to say this or not but I've never had Pimm's on my bar before.  In fact, I'd never tried it until sometime last year! If I can be honest here, I'll admit that I wasn't too impressed with the classic Pimm's Cup cocktail. It could have been user bartender error. Whatever it was, it didn't deter me from wanting to try it again but in my own way: a Pimm's lemon mojito.
The bottle I received wasn't just the Pimm's No. 1 original that we mostly see. I received a bottle of Pimm's blackberry & elderflower (even better). I was trying to figure out what I wanted to do with my new addition to my bar so I began to do a little research. My research didn't take too long because I almost immediately found a Pimm's lemon mojito recipe on Serious Eats. The Serious Eats recipe uses Pimm's No. 1 but I thought it would be perfect with my blackberry and elderflower Pimm's.
And if I must say so myself, it didn't disappoint. If you're not too fond of lemons, you could easily substitute them for oranges or clementines.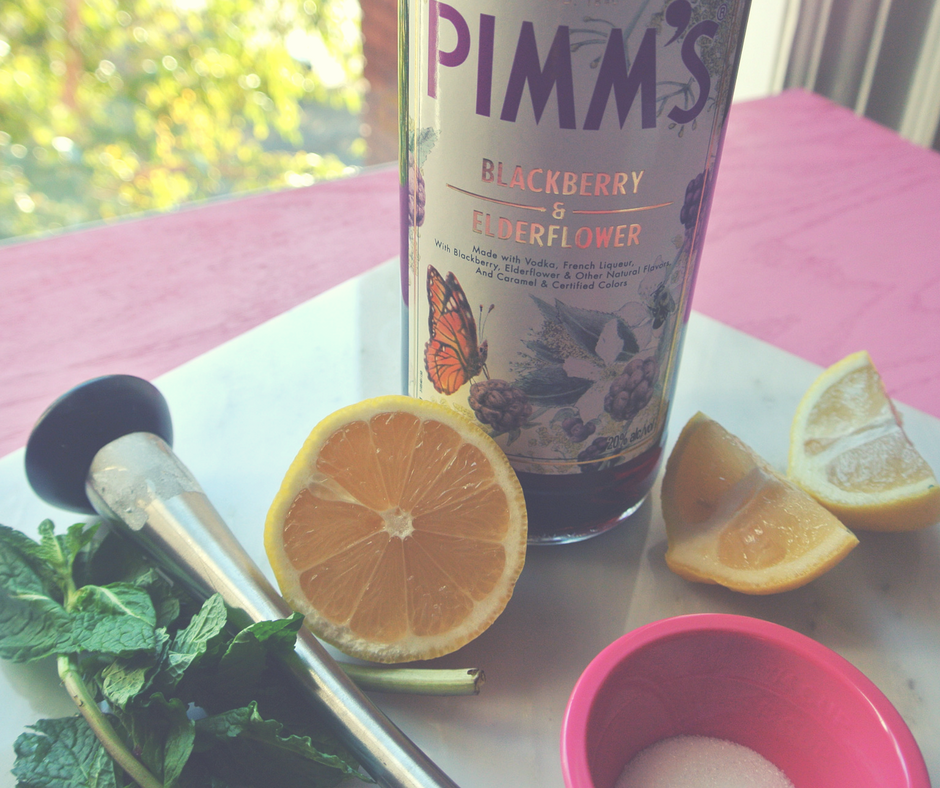 Now that I think about it, you could probably make a large batch of this drink to serve at a party or something. How pretty would that look? You could also let people garnish their own drinks with mint leaves and lemon slices.
As much as I love mojitos, you all do know that you shouldn't order one at a bar if they're really busy, right? They're just too labor-intensive to make. Cue the "The more you know" music.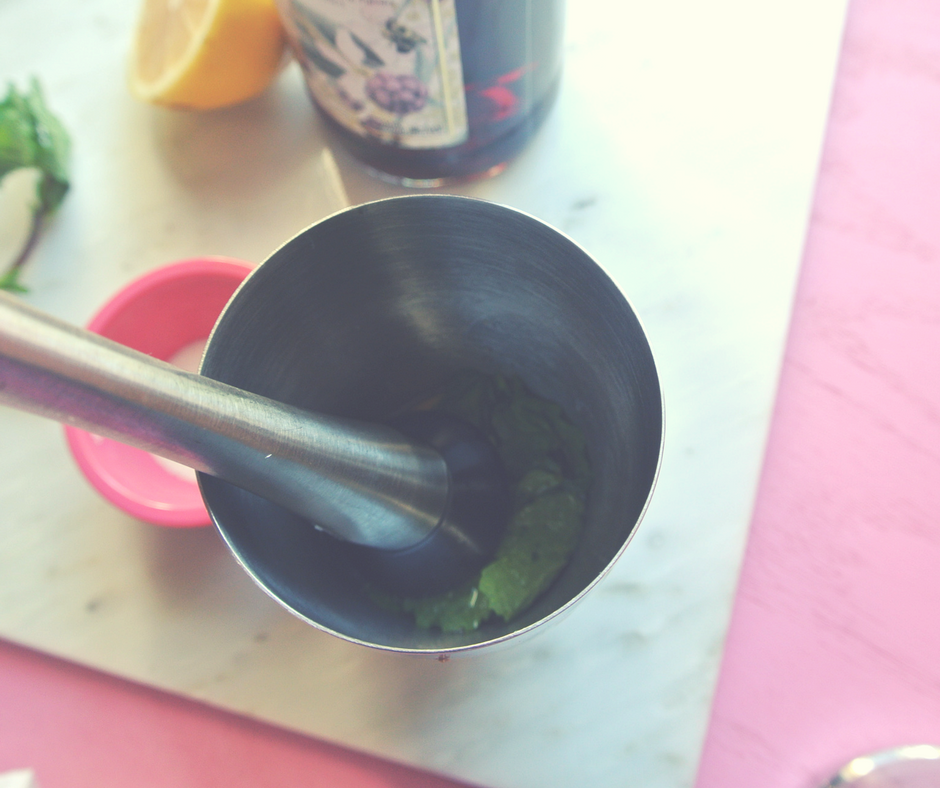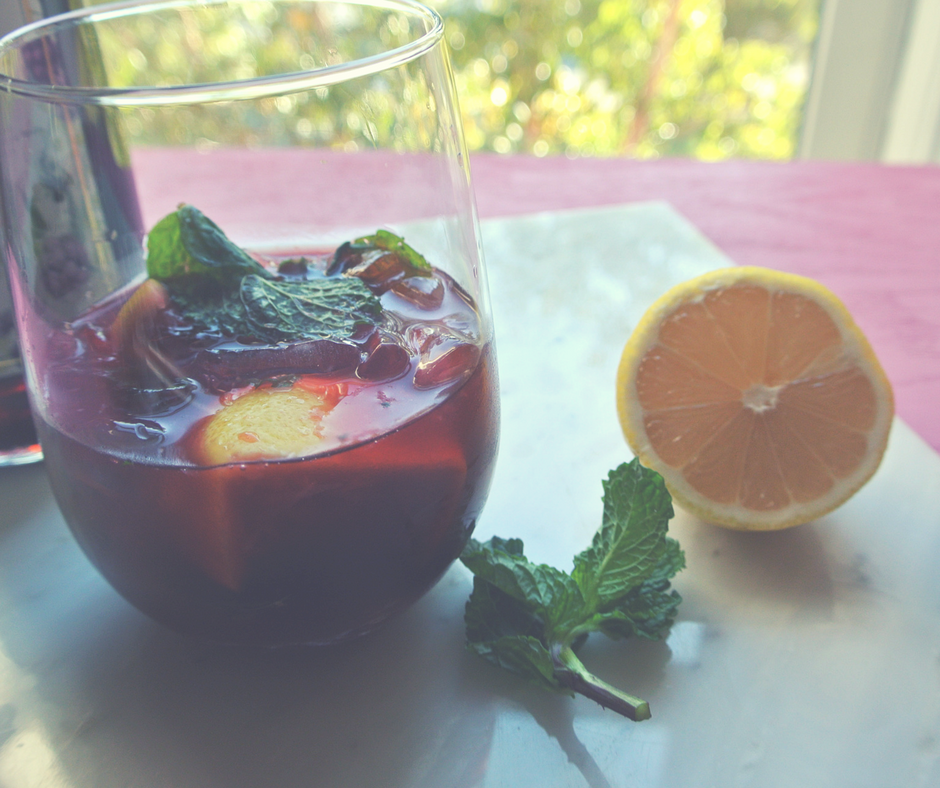 Ingredients
Half of a lemon
Mint leaves (from about 3 sprigs)
1 Tbsp. sugar
3oz Pimm's Blackberry & Elderflower
Chilled club soda
Additional mint leaves and lemon slices for garnish
Instructions
Place lemon and sugar in a cocktail shaker and muddle to release the juices of the lemon.
Add the mint leaves and muddle very gently.
Add the Pimm's, ice then shake.
Pour into a glass with ice and top with club soda.
Garnish with additional mint leaves and lemons.
http://eatdrinkfrolic.com/2014/12/pimms-lemon-mojito.html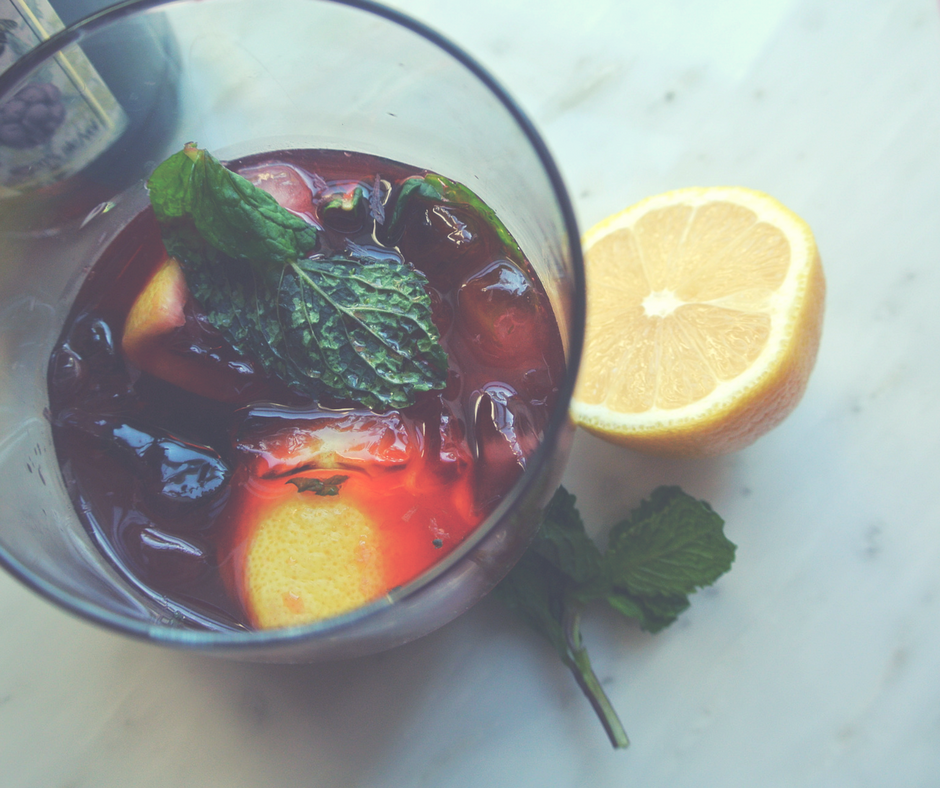 Shop for a Pimm's lemon mojito
Save