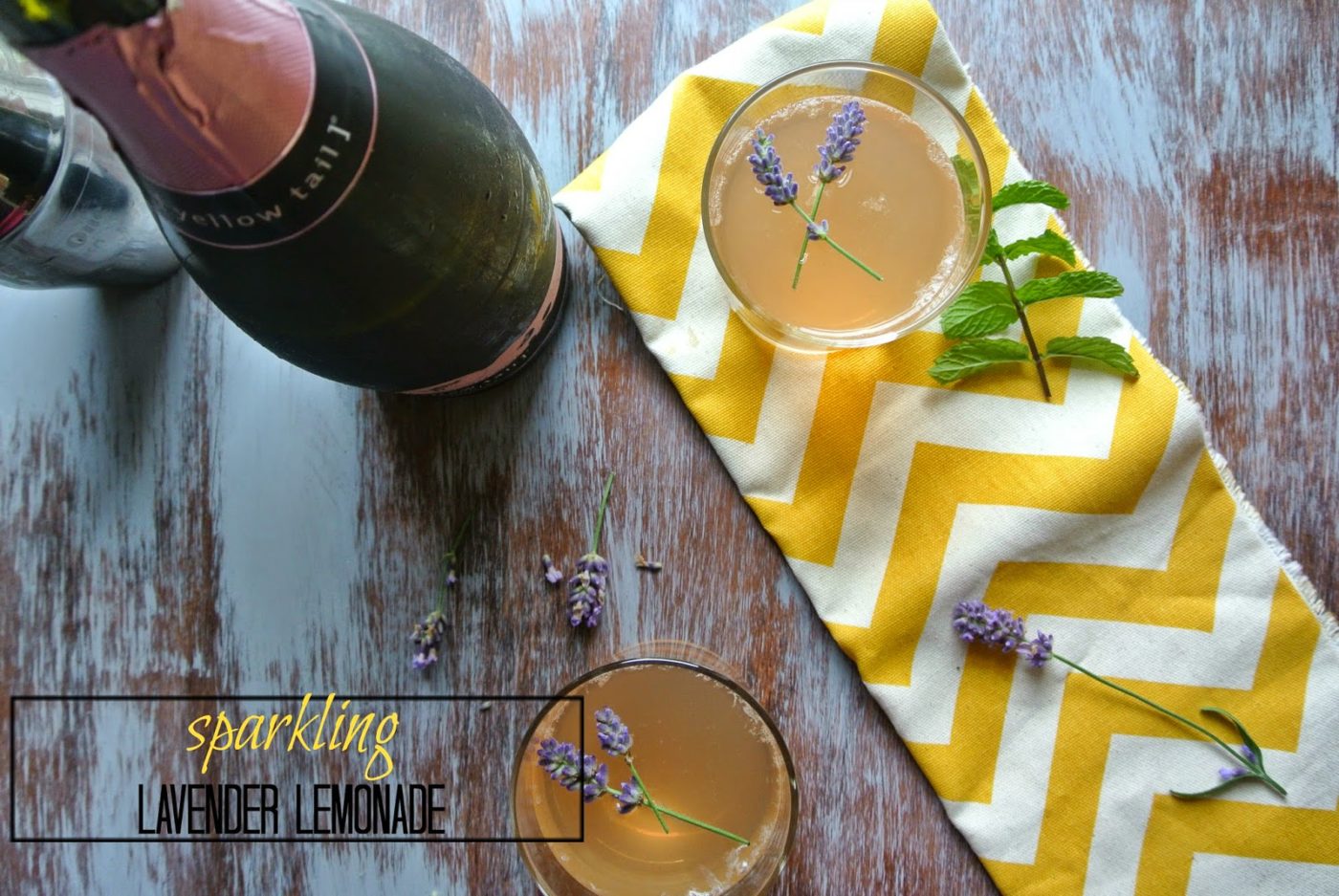 I never want summer to end.  Sure it's hot and sometimes it's unbearable but for me, summer is the absolute perfect time to just chill out and relax. I make cocktails on my blog year-round but for some reason, I'm more inspired during the summer months. There's all sorts of fruits and herbs to play with and it's a great time to add something sparkling to your drinks just for fun.  What's more summery than lemonade and lavender? Today, I'm sharing with the perfect lavender lemonade recipe.
A few months ago I made lavender lemonade but this was during the time when I temporarily gave up alcohol. Needless to say, I thought I'd make another, more adult version. Today's recipe is a little bit more fun. I took the easy way out with this one and chose not to make my own lemonade this time around but used store-bought (eeek!) and it was just as delicious and took half the time. This cocktail is light, crisp and perfect for sipping by the beach. Now, if you should feel so inclined, feel free to make your own fresh squeezed lemonade. I just don't have the time. I have been thinking of purchasing a citrus press though. It would make life a bit easier.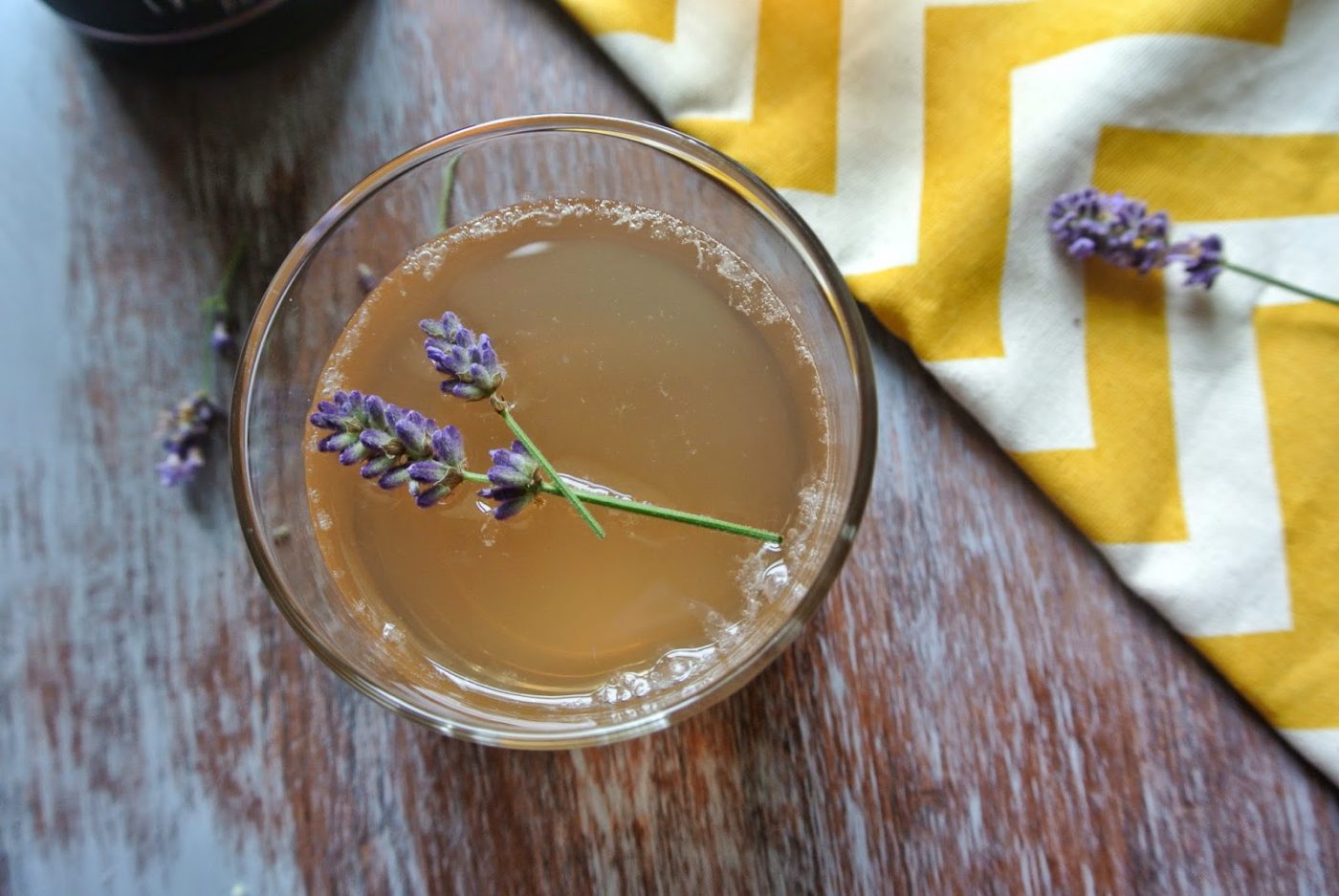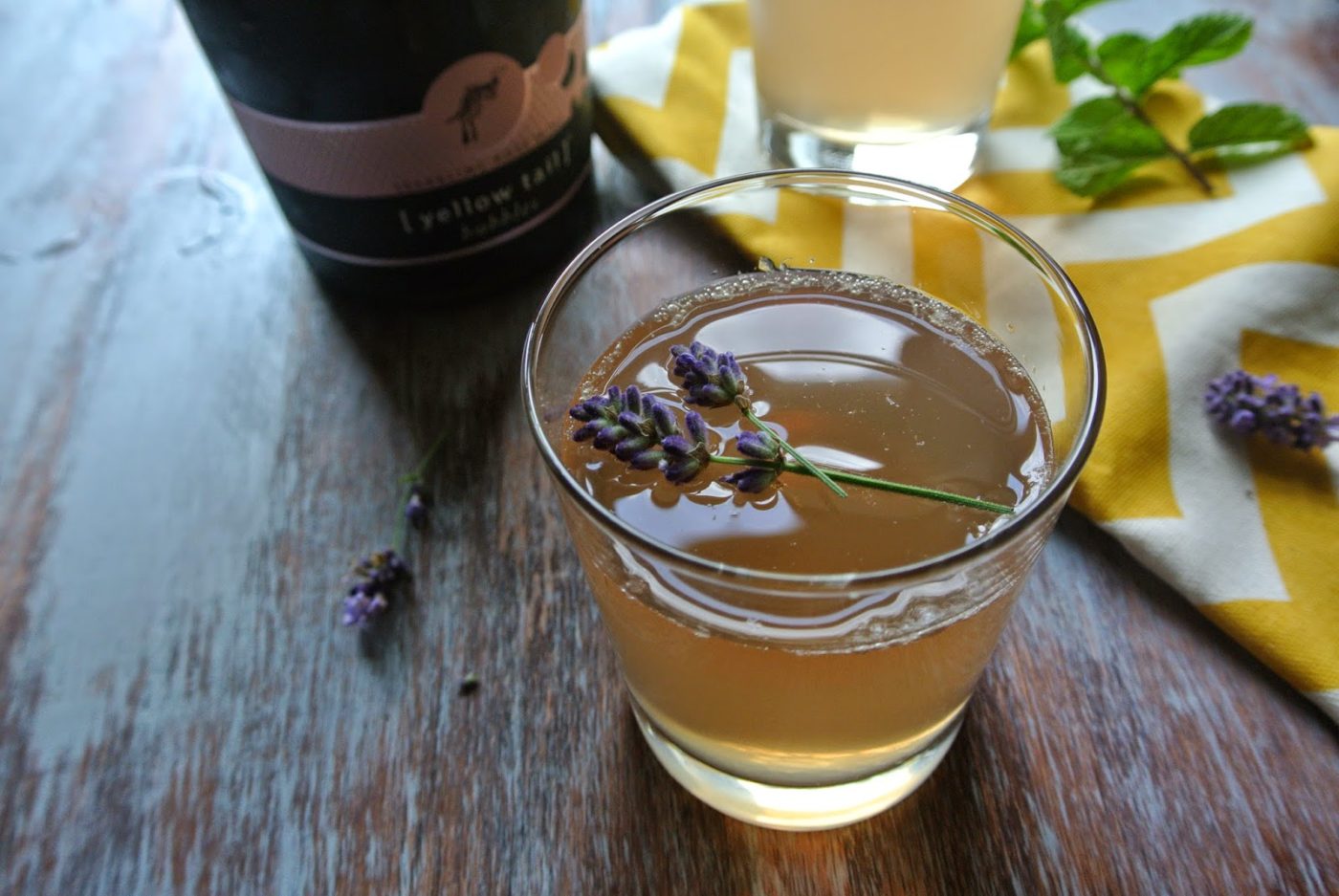 You know what's also really pretty, putting lavender in ice cubes. It looks so beautiful in whatever beverage you're drinking. You could make the ice cubes with water or you could do it with lemonade or another juice. How pretty would that look if you serve that up to guests?
Ready to try your hand at making lemonade?
Lavender lemonade recipe – perfect for hot summer days
Sparkling Lavender Lemonade
Ingredients
1oz vodka
2oz lemonade
mint
Lavender simple syrup
Champagne (or prosecco)
Lavender for garnish

For lavender simple syrup

Organic lavender sprigs
Sugar
Instructions
Simple Syrup

Bring equal parts sugar and water to a simmer along with a few lavender sprigs. Stir until the sugar dissolves then remove from heat and let the lavender steep and syrup cool down. Strain the syrup into a jar.

For the cocktail

In a cocktail shaker, add vodka, lemonade, mint, and a splash of the simple syrup. Shake until the shaker is frosty; strain into a glass with ice.
Top with champagne and garnish with a lavender sprig.
http://eatdrinkfrolic.com/2014/08/sparkling-lavender-lemonade.html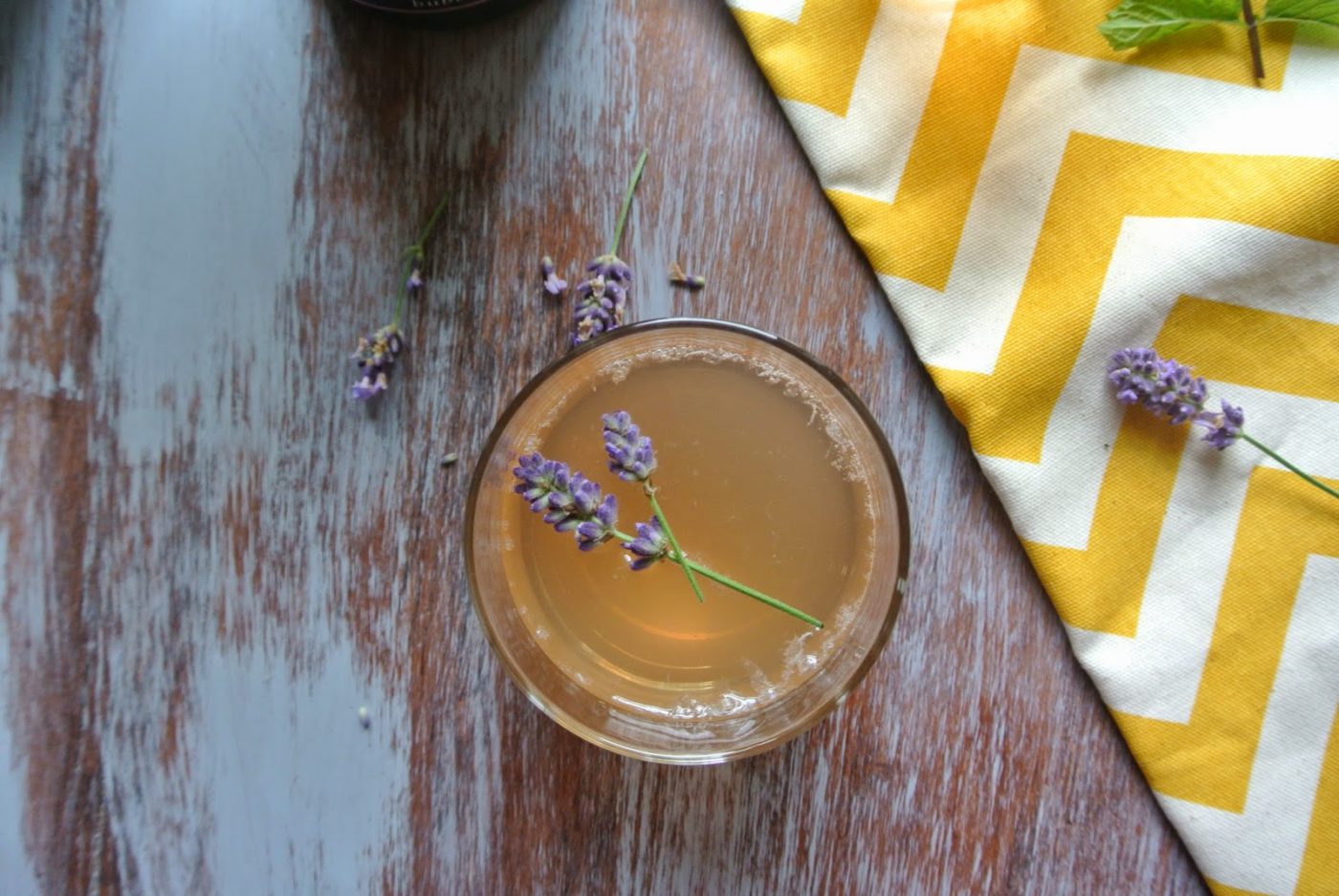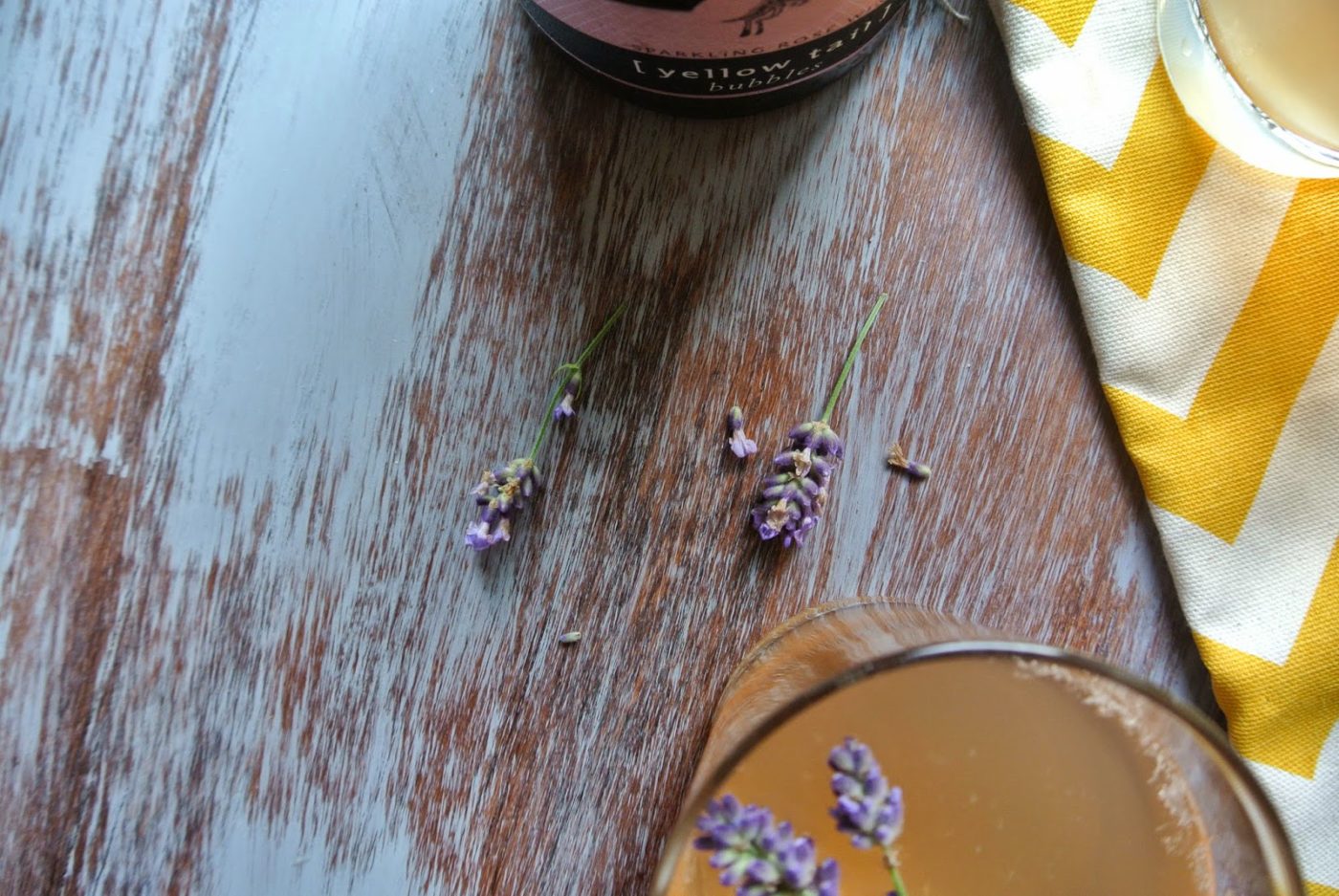 Save
Save
Save