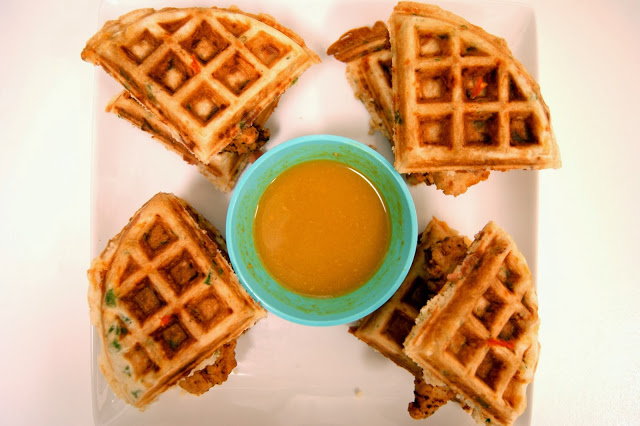 And you thought life couldn't get any better.
I found a recipe on The Candied Appetite for fried chicken and waffle sandwiches and I was IMMEDIATELY drooling. I was never a believer in chicken and waffles as a breakfast item until one day I finally decided to give it a whirl and I surprisingly enjoyed it. Weird. At any rate, I thought this was pretty much amazing. Now, I must admit, I took a shortcut making my version of these sandwiches – mainly out of pure laziness and being too hungry to think properly. Even though I didn't mirror this recipe exactly how it's supposed to be done, I still think it served it's purpose and it was delicious.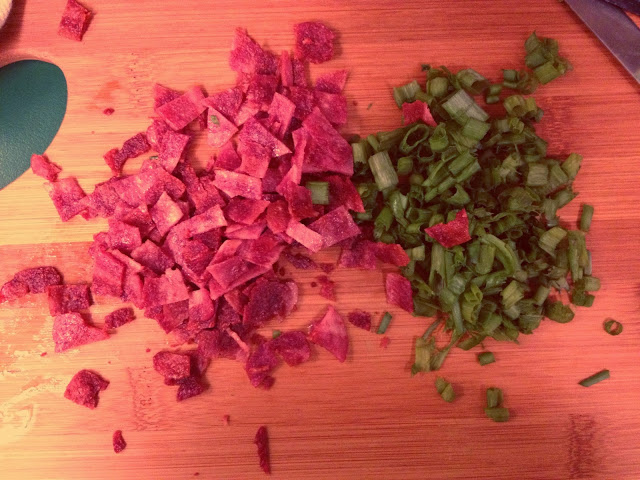 taken from my instagram – chopped turkey bacon & green onions
I never fry chicken. Ever. There are three main reasons for it: First, your house smells like fried chicken for days and it's not cool; second, it's not that good for you and last but not least a confession – I'm not that great at it. I've tried frying chicken on multiple occasions and have failed miserably…until now. I may be willing to start frying again…well maybe like once a year or something. We'll see.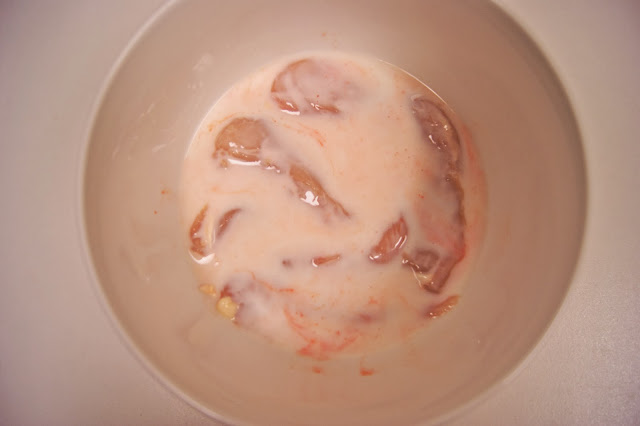 chicken marinating in buttermilk & sriracha
The marinating of the chicken is key. This is my opinion now that I'm an expert on frying chicken. You can do a regular hot sauce or no hot sauce at all. The choice is yours. Let it sit for at least 30 minutes if you can.
Season the flour with: salt, black pepper, cayenne pepper and garlic salt. When I first tried to fry chicken, this is where I would always mess up. The batter wouldn't be seasoned enough…or at all. Muy importante.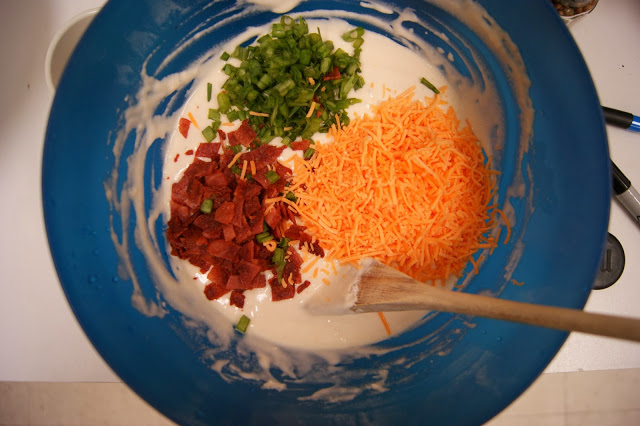 Confession: I decided against making the waffle batter from scratch. I was so tired; I just couldn't. Sorry, please forgive me. You know this waffle is going to be absolutely crazy delicious when you have so many add-ins: cheddar cheese, green onions and bacon. I used turkey bacon but pork bacon will do just fine.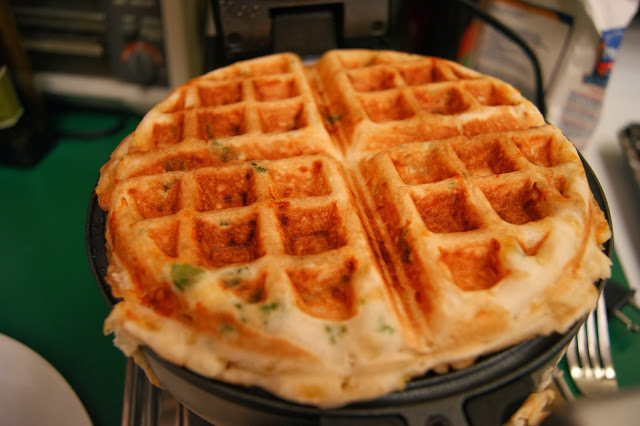 Please tell me you have a waffle maker? If not, you must go get one.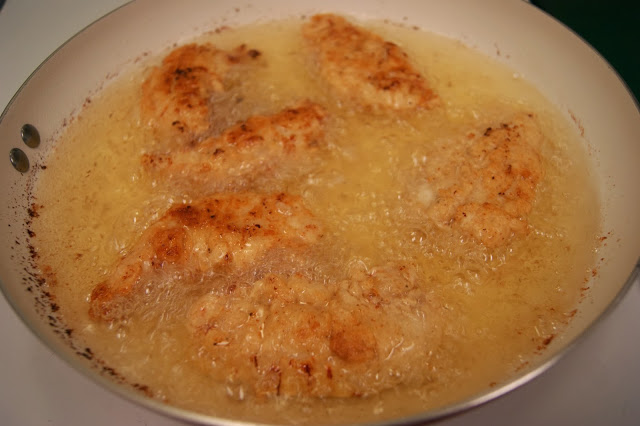 Before you fry the chicken, you must do the double dip batter process first. What does that mean? (1) take chicken out of the buttermilk (2) coat in the flour mixture (3) place chicken back in the buttermilk (4) coat chicken again with the flour.
Double dippin'. You totally have to do this. This was by far the best fried chicken I've made.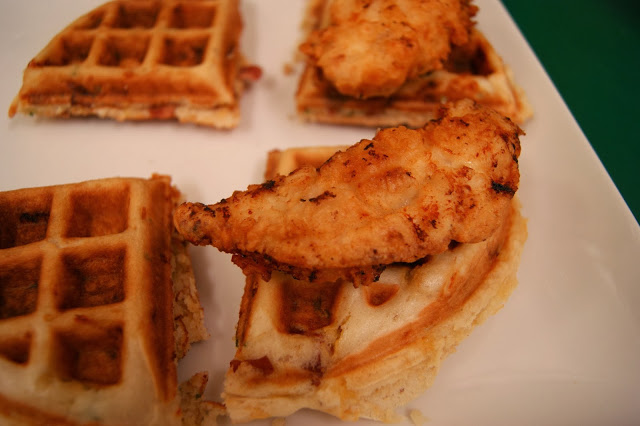 Pretty chicken. The waffle sandwich on the Candied Appetite had a little more bells and whistles than mine but again, I was being lazy. Quite honestly, I thought the waffle and the chicken was flavorful enough so I didn't need any extra toppings.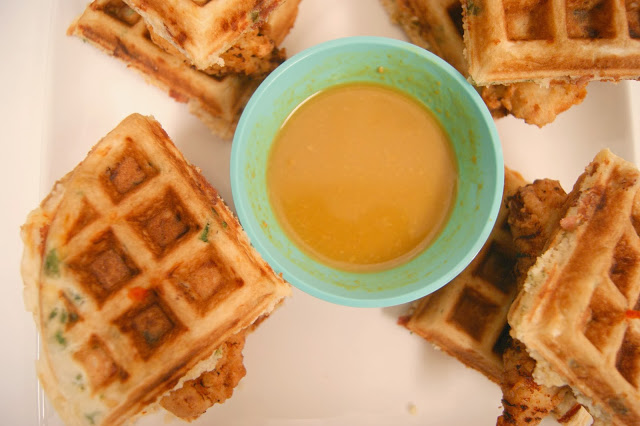 The sauce in the middle is a maple mustard sauce, which is also necessary for your sandwich. Three ingredients – real maple syrup, dijon mustard and regular mustard. Amazing.
Make it this weekend and tell me about it!