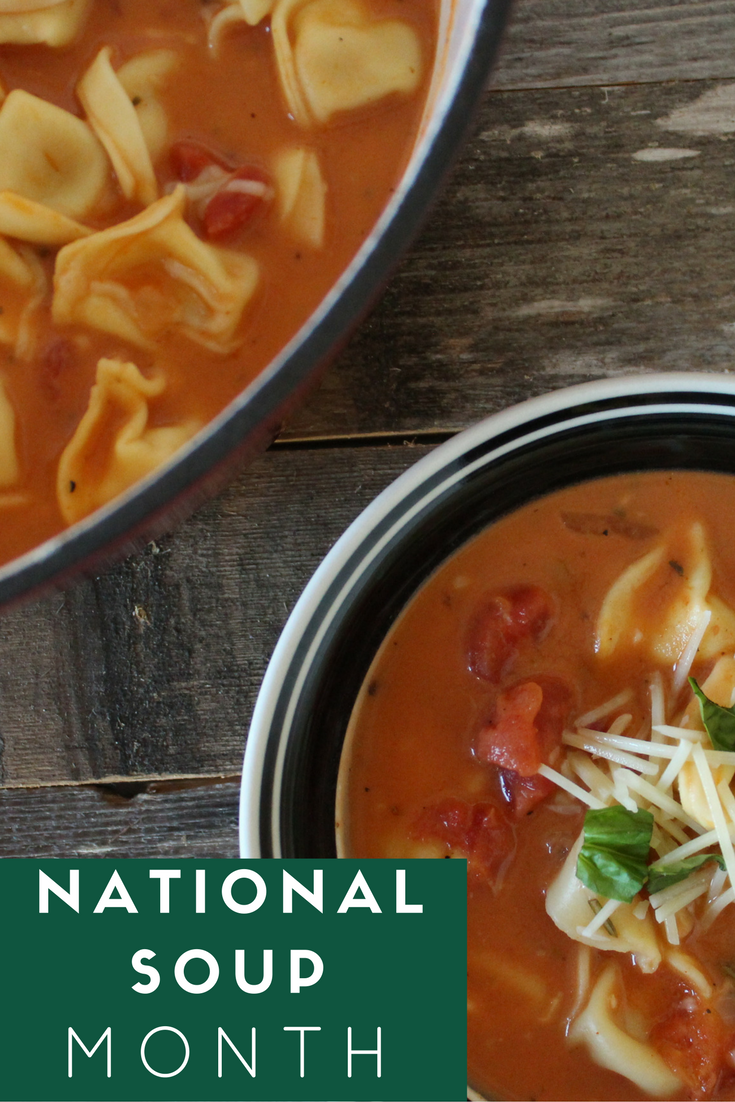 I'll never shy away from shouting from the mountaintops that I am not a fan of winter. I've been this way since I was a little youngster. My assumption was that I would grow out of it once I was an adult and be able to appreciate the season that is winter. Well, that hasn't happened. I was telling John not too long ago that when it's time for us to retire, I'd love it if we could move somewhere that has two seasons: spring and summer; I would maybe settle for fall. The only thing that usually gets me through these cold, disgusting months are whiskey and yummy soups. When I found out January was National Soup Month, I thought it was the perfect time to roundup some of my favorite soups.
As I type this post, the setting is too perfect for soup writing. It's been sort of chilly outside (let's be honest, I live in the South so it's not that cold), really cloudy and rainy. It's soup weather, right? Prior to actually starting to make soup, my previous thoughts on soup were that they were difficult to make. My parents used to make soups all of the time and even though I enjoyed them, I thought they took too long to prepare. But really, I was just hungry and they didn't take long at all.
As I explore more soups and revisit some of my favorite ones, I don't know why I stayed away for so long with making them. If there's anything to take away from today's post, it's that SOUPS ARE EASY. Don't be afraid like I was. Otherwise, you'll be missing out on lots of delicious, flavorful meals. The wonderful thing about National Soup Month is that you can make a lot of soup this month then freeze the rest for a later date.
So as you try to figure out which soup you're going to make, here are 5 of my favorites that I think you'll enjoy as well.
Celebrate January's National Soup Month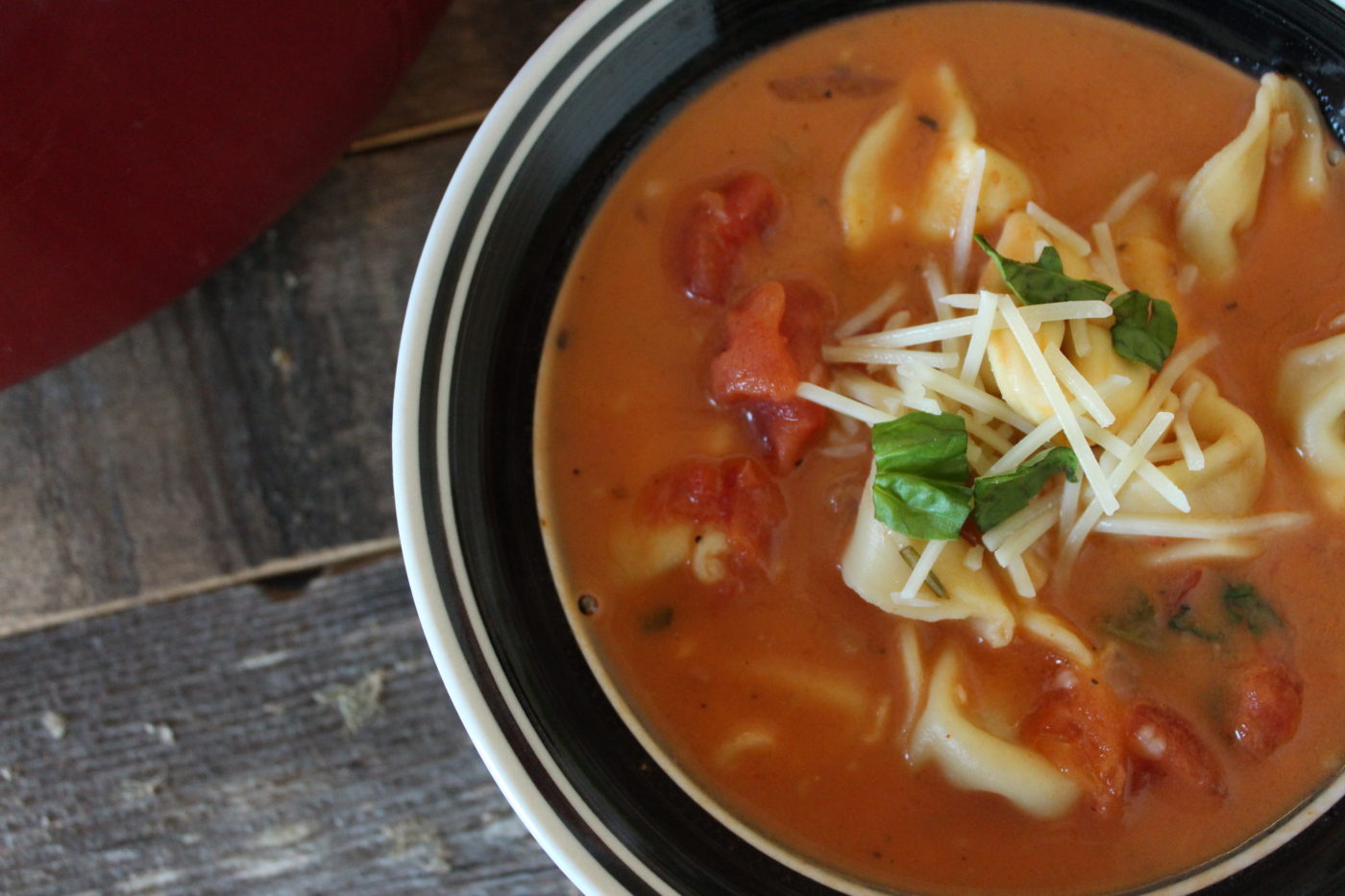 Tomato tortellini soup – Talk about comforting! I love this soup. It's rich, creamy and so flavorful. There's cheese, pasta and a warm tomato based broth that will make you want to lick the bowl.
Spicy sausage, kale & potato soup – I've made this several times. The first time I made it, John said it reminded him of a soup from the Olive Garden. I scoffed initially but later took it as a compliment. I've since tried the soup he was referencing and it was delicious.
Perfect potato soup – I think I'm a fan of potato soup. This recipe belongs to The Pioneer Woman (who I love) and it's fantastic. Bacon, cheese and lots of veggie goodness.
Couscous chicken soup – Think chicken noodle soup but with couscous instead. This is a perfect soup if you're feeling a bit under the weather. It's filled with carrots, lemongrass and turmeric – so yummy!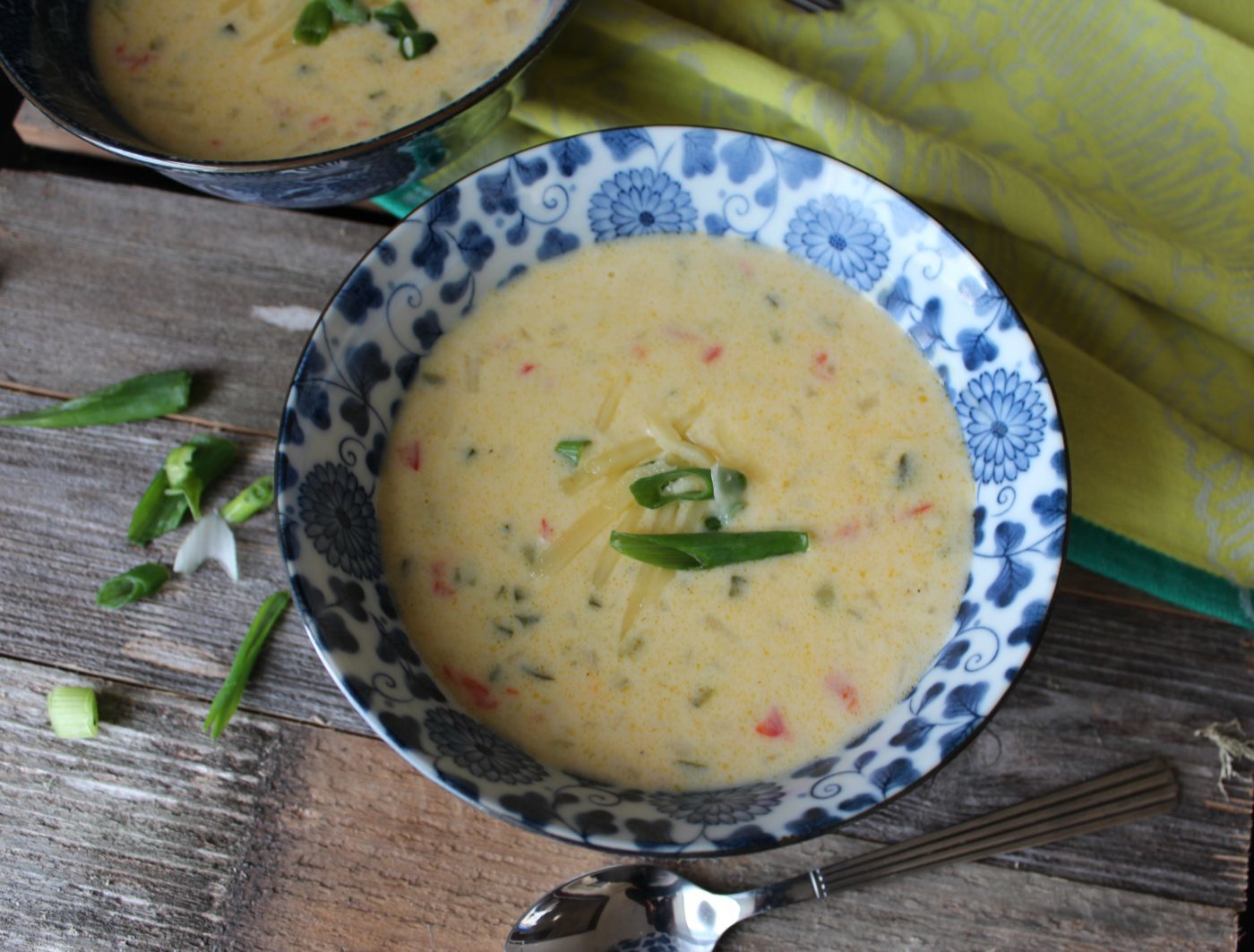 Queso potato chowder – It's about time I revisit this bowl of deliciousness. The fact that there's hash browns in this chowder/soup, should be enough for you to try it. It's awesome!
Save