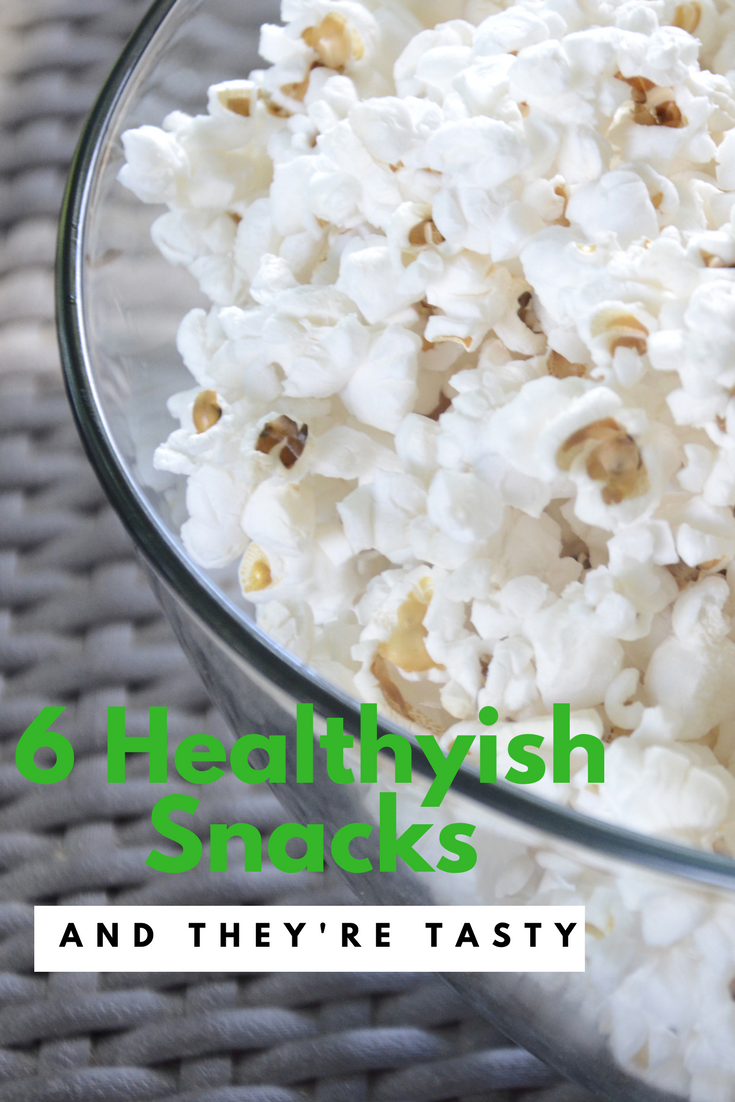 I love finding a new snack to nosh on. I have a few lifetime favorites like Goldfish and Cape Cod salt and cracked black pepper chips but I'm also a sucker for new snacks. So picture this: you're in the grocery store and you slowly walk past the snack aisle. You notice a few packages that scream "NEW". It immediately stops you in your tracks and somehow that "new" snack ends up in your shopping cart. Obviously, when I say "you" I really mean me because as I said, I'm a sucker for new snacks. I still love my regular snacking rituals but lately I've been trying to find some healthyish snacks just because.
I use the word healthyish because I don't know if they're sold as healthy snacks but for the most part these are snacks that don't have a ton of sugar in them or other yucky things. So I've deemed them as healthyish snacks. See?
And yes, I know that healthyish isn't a real word but its the best word I could find to describe this post. And since I can't vouch for the true essence of health in these snacks, we're going to call them healthyish. All of the snack recommendations in today's list, I've tried except for one, which I'll note. I'll also tell you what I believe is the healthyish thing about the snack.
6 Healthyish snacks to try today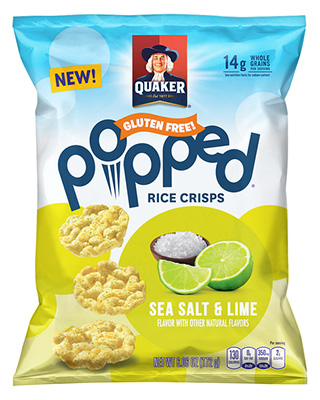 Tortilla chips from Late July. I've written about Late July before but not for their tortilla chips. These have no sugar, gluten-free and organic (among a few other benefits). They taste great as a snack by themselves or with a sugar-free salsa.
Coconut crispies treat from The Kitchy Kitchen. Think Rice Krispies treats but a bit better for you. This is the snack I haven't tried (yet) but it piqued my interest the moment I saw it. It's sweetened with honey I'm sure it's packed with a whole lot of flavor.
Cookies from Tasty Brand. Not just any cookie, the vanilla cupcake cookie. These cookies are yummy and the best part is that they're non-GMO verified, vegan and kosher certified. Also, no high fructose corn syrup (which is rare this days). I love these cookies!
Popped Rice Crisps from Quaker. They're gluten-free and even though there's sugar in these, it's not an overwhelming amount.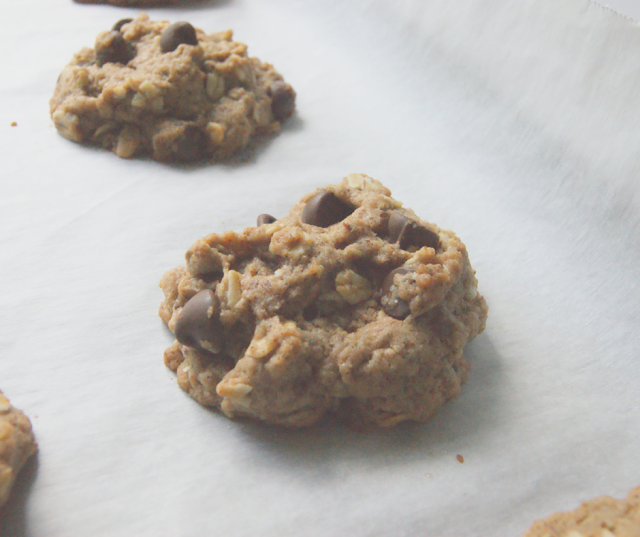 An easy vegan chocolate chip cookie. I made these after becoming obsessed with the vegan cookies at Whole Foods only to realize there was a lot of sugar in them. These cookies feature flaxseed and oats and they're sweetened with maple syrup.
A yummy popcorn snack from Skinnypop. Skinnypop is dairy free, non-GMO, preservative free among lots of other benefits. The original flavor is classic but I also love the white cheddar and the sea salt and black pepper.
What are some of your favorite healthyish snacks?
Save