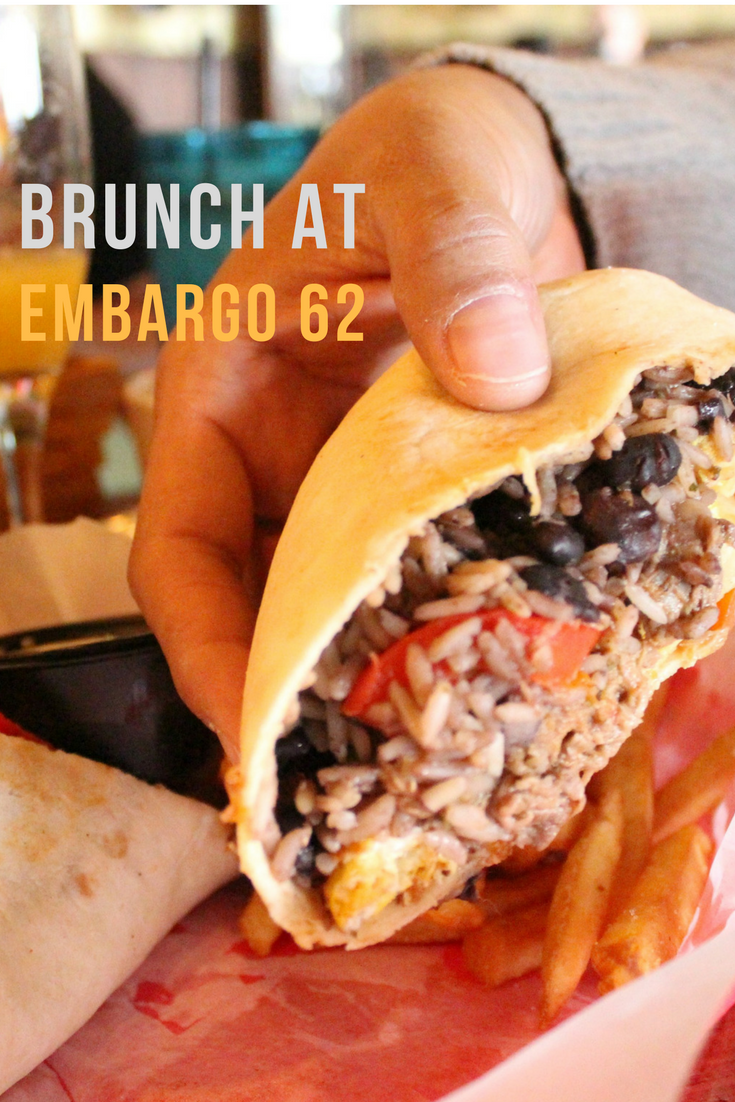 When I get an email from a fellow brunch enthusiast inviting me to brunch, the answer is obviously yes. Not too long ago, my friend over at Chattanooga Brunches suggested we partake in a Sunday brunch and that's exactly what we did.
I'm not super picky when it comes to brunch but I do have a few favorites. At the last moment, we decided to switch locations because Embargo 62 was launching their new brunch menu. I'm sad to admit that John and I hadn't been back to this restaurant since it opened. We loved it when we went but sometimes life happens and we simply never got a chance to revisit. So I'm very excited that Jenna at Chattanooga Brunches finally got me back in the building.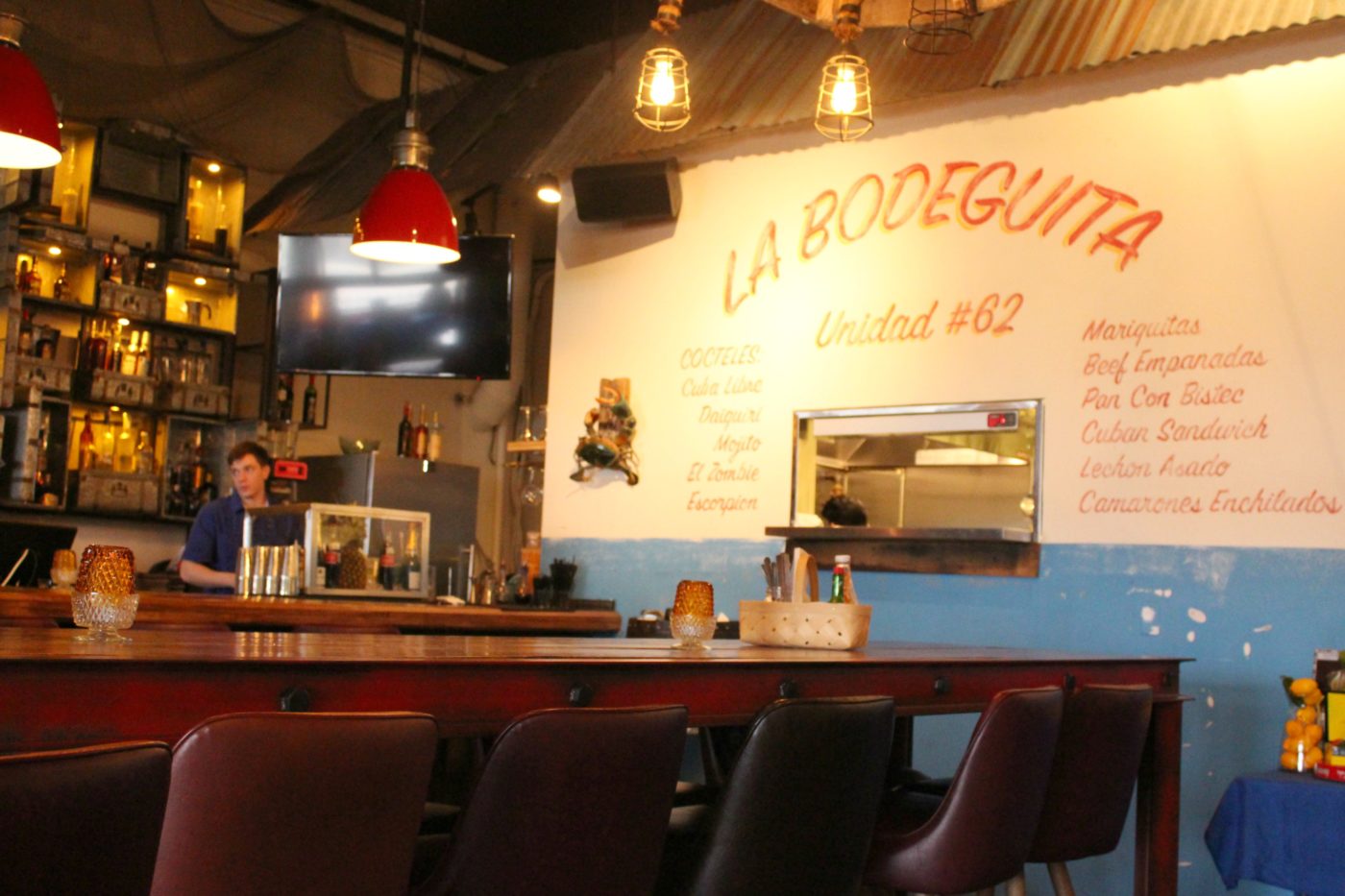 Embargo 62 is a Cuban restaurant featuring classic Cuban fare and delicious cocktails. The decor is fun and festive and on some nights they have music. During brunch we were treated to live music and honestly, it made brunch so much more fun. When we first arrived, we learned of bottomless mimosas and sangria. I don't usually get tempted into the bottomless mimosa game but this was Sunday Funday so it was inevitable.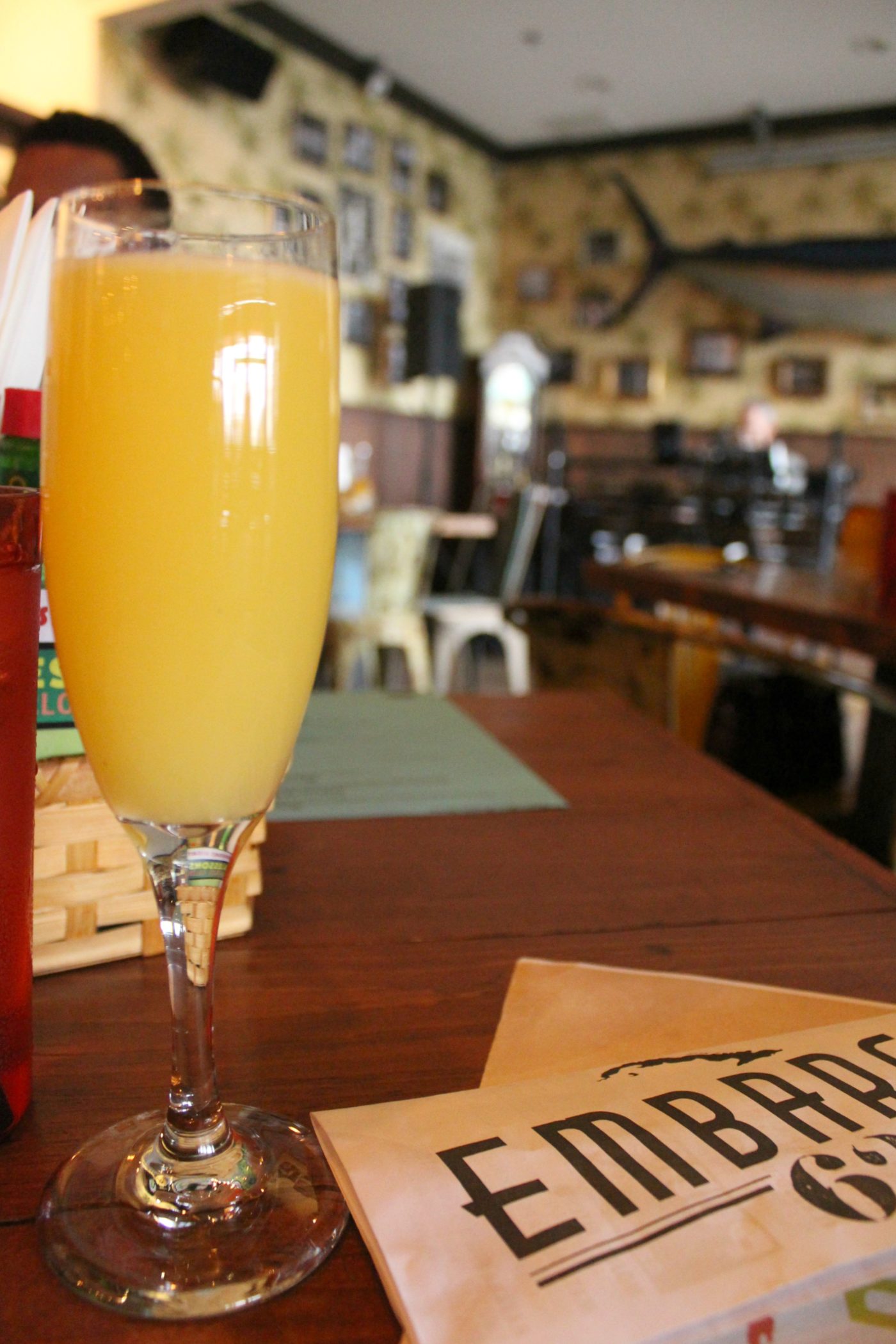 Let me start this by saying, their bottomless mimosas are $7 and I definitely overindulged. If you're a fan of bloody Mary's, they have a bloody Mary bar too. John ordered a Cuban coffee and it was delicious. I've been dying to go back just for the Cuban coffee. Speaking of Cuban coffee, do you remember the episode of Kourtney & Kim Take Miami when Khloe Kardashian got addicted to Cuban coffee? Yeah me either.
No seriously, I may have watched that episode and was slightly entertained by Khloe's need to drink Cuban coffees all of the time. If you've ever had a Cuban coffee you understand how they can become so addictive. They're delicious.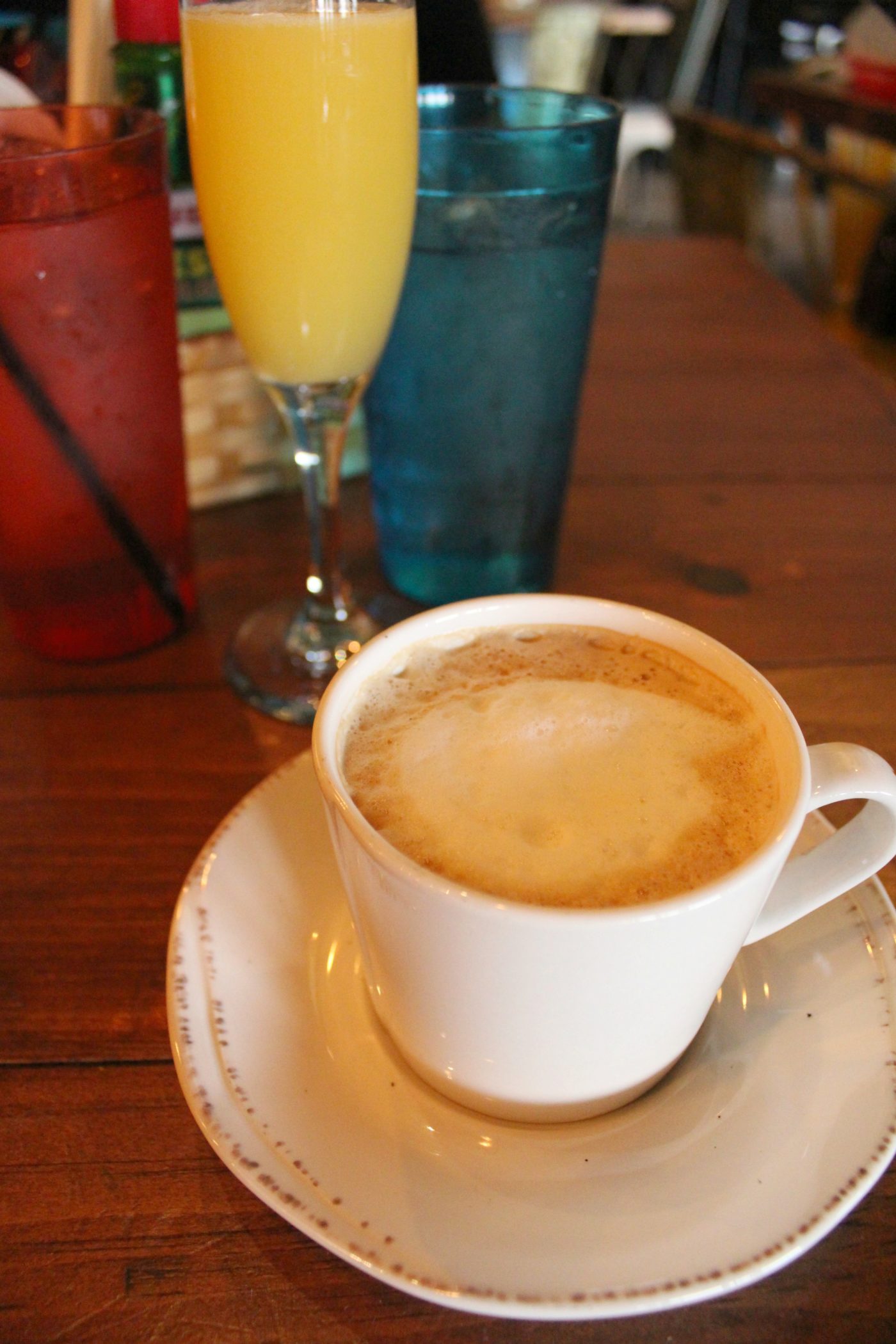 Anyway for food, John and I decided to split a brunch burrito and it was really yummy. My favorite part of the burrito was the maduros (plantains) inside. There was just something about the sweetness of the plantains mixed with the savory flavors of everything else. There were other menu highlights that stood out to us like the bocadito de lechon (pork sandwich) and the two different options for French toast.
Even though we didn't eat try a lot of food while we were there, we definitely can't wait to go back and try more. While there, I read Embargo 62 does salsa dancing on Wednesday's. Obviously we'll go back for that.

If you go to Embargo 62
Tuesday – Thursday | 11 – 10pm
Friday – Saturday | 11 – midnight
Sunday | 11 – 10pm
Closed on Mondays
301 Cherokee Blvd., Chattanooga, TN 37405