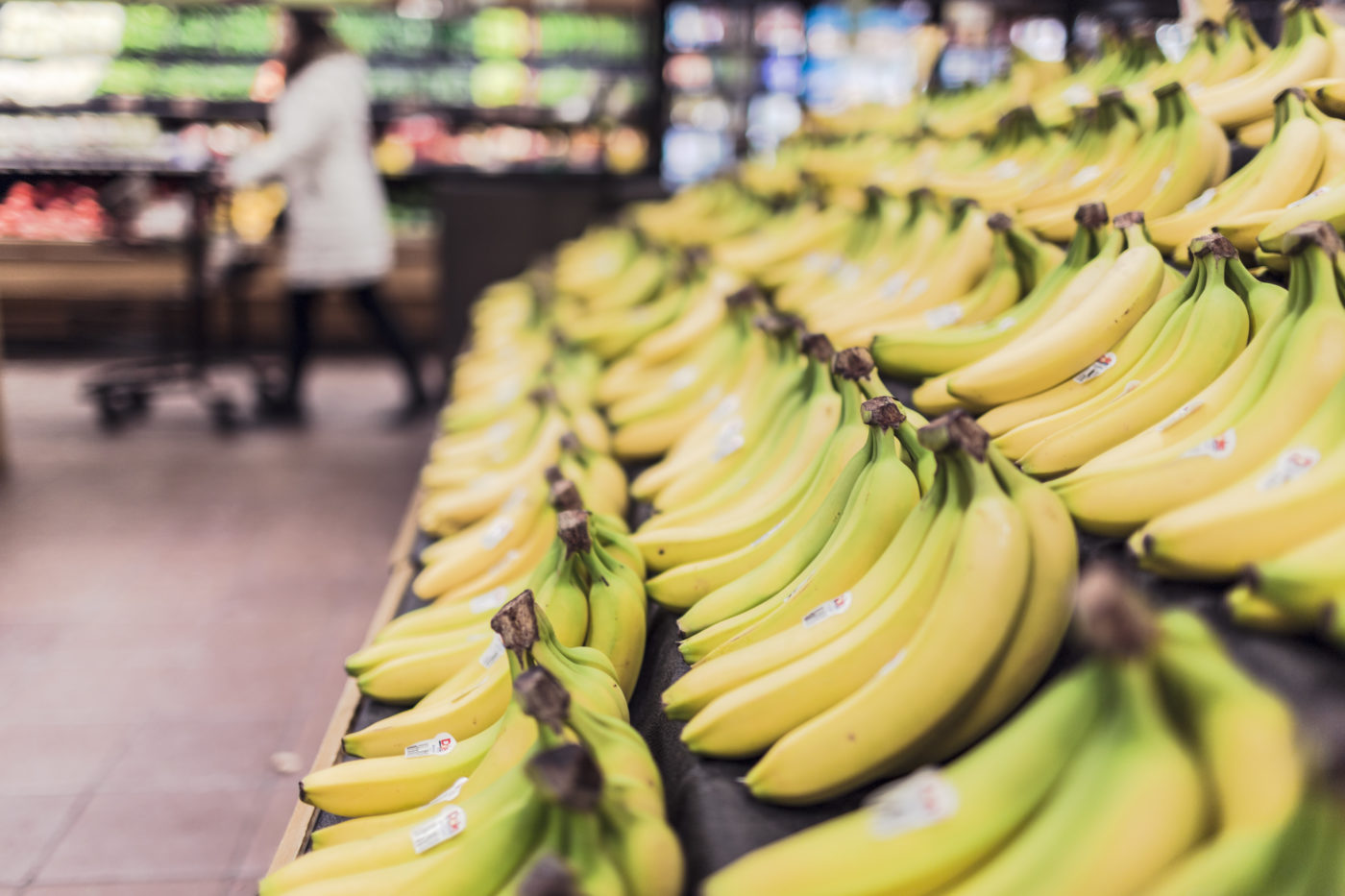 Grocery shopping, just like cooking, is something that's therapeutic to me. Don't ask me why, it just is. I LOVE it. I'll admit, it's not always sunshine and peaches when I head to the grocery store. The not-so-nice times I've had in the grocery store mostly deals with other folks walking around aimlessly. When I grocery shop, I'm on a mission. I'm there to get my necessities and get out. My husband, on the other hand, wanders with no plan in site; it drives me crazy.
Are you someone who doesn't enjoy grocery shopping? Trust me, I understand. Most of the time there are tons of people walking around, sometimes there's unhelpful staff and missing products. I get it. That's why, when I grocery shop, I choose stores where I've had great experiences in customer services and where I find a variety of ingredients and products. Stores like Earth Fare are some of my favorite stores to shop.
Earth Fare is an organic market with a wide variety of goodies. From beautiful organic produce, to made to order pizzas and sandwiches, Earth Fare has it all. Oh and let's not forget the beer and wine selection.  Because I love grocery shopping and Earth Fare so much, at the end of this post, I'm giving away $25 gift card so you too can have the Earth Fare experience.
Would you like to fall back in love with the idea of shopping for groceries? Here are a few helpful tips.
Make the most of your grocery store visit
If visiting your local grocer overwhelms you, find a store that's less cluttered and more organized (this helps me A LOT). Stores that are too chaotic with product blocking the way of your experience, will not make shopping enjoyable. It's exhausting and maddening.
Make a list. Seems obvious but wandering around a store, without a care in mind isn't helpful. In fact, you'll spend more time walking down the aisles aimlessly instead of picking up the items you actually need.
Try to stock up on basic ingredients. What does that mean? I always keep certain items like chicken stock and rice in my kitchen. When I make my scheduled visit to the store, I focus on specific recipes and not a complete overhaul of trying to stock my entire kitchen.
This last tip is one I don't do often but it's great if you lack a sense of focus. Divide your grocery list into sections. Produce, meat, snacks, etc. This way, you can tackle your list, one department at a time. It keeps you focused and will allow you to get in and out in no time.
Giveaway time!


Giveaway closed. I'm excited to give away a $25 gift card to Earth Fare and Chattanoogans, a new location just opened in Hixson (5414 Hixson Pike). TO ENTER: leave a comment below telling us why you love (or hate) grocery shopping (please include your email address) and you'll be entered to win.
FINE PRINT: Giveaway ends on Wednesday, November 9th, 11:59pm EST. Giveaway is open to residents of  the US only. Gift card will not be mailed to P.O. boxes. Winner will be chosen using Random.org and notified via email on Thursday, November 10th. Winner will have 48 hours to respond before a new winner is selected. Entries without an email address will not be considered. Good luck!
Save