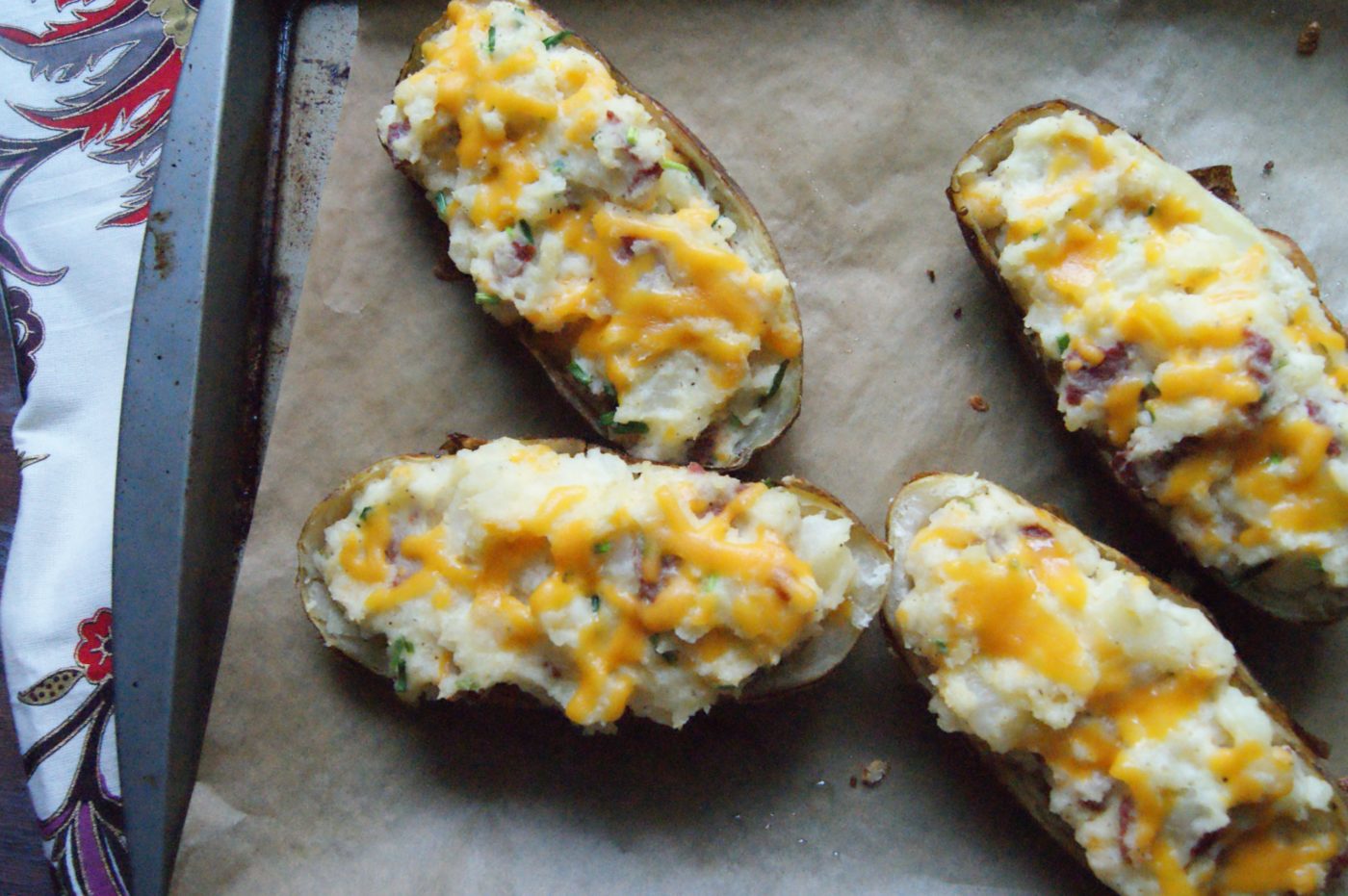 Oh hello.  Meet my new obsession: twice baked potatoes.  Let me explain a little bit.  I've always loved potatoes; they're my favorite. Fried, baked, mashed, dipped in ketchup – doesn't matter.  My initial love for twice baked potatoes started in Destin. We went to dinner one night and I had a twice baked potato that was so delicious, I probably could have eaten another one but I resisted the urge. Instead, I quickly searched for a good recipe that I could recreate.
I found a recipe from The Pioneer Woman and it has become one of my favorite recipes. I found her recipes so helpful and useful. Not to mention they're delicious. She wrote about twice baked potatoes on her blog but the link above goes to the Food Network where there's more of a precise recipe.  Bottom line: I've made these so many times, I can't even count and I just love it.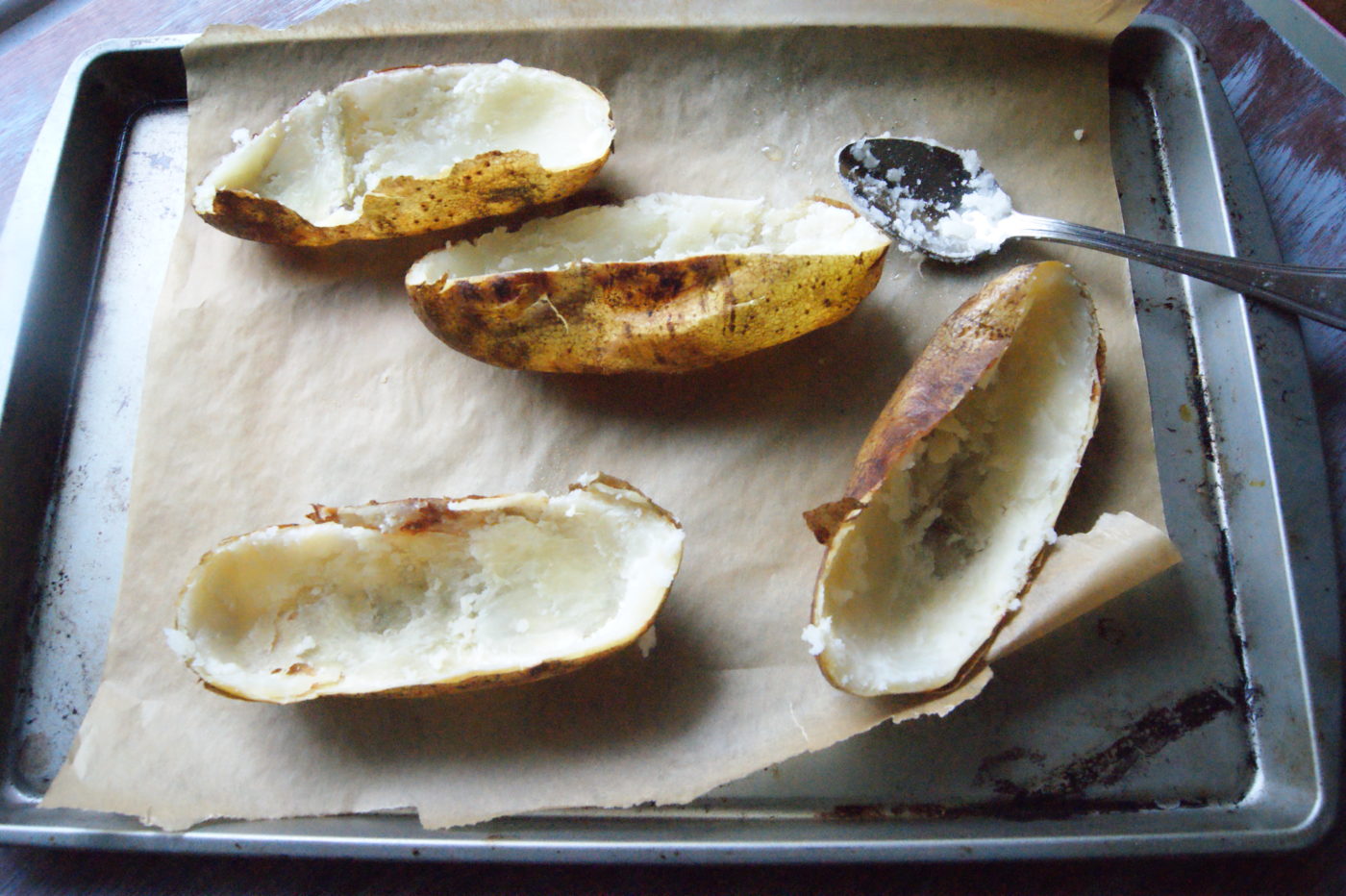 The first time I made these, I made a couple of small changes but nothing too crazy. Have you ever tried twice baked potatoes? They're really THE BEST side dish. I feel like I use the word "obsessed" quite a bit but in this situation, it's appropriate.  They're cheesy, creamy and pretty easy to make. I've even made different variations of these like a broccoli cheddar version.
Did you hear me? A broccoli cheddar twice baked potato. It's as good as it sounds. What is it with broccoli and cheddar going so well together? One of my guilty pleasures is the broccoli cheddar soup from Panera Bread. Please tell me you indulge in this soup sometimes? It's really the best. Anyway enough about my love for broccoli cheddar soup. Let's make some addictive potatoes.

Recipe for cheesy twice baked potatoes
Ingredients
2 - 4 baking potatoes, washed
3 tbsp canola oil
2 sticks salted butter
1 cup bacon, crumbled
1 cup sour cream
1 cup Cheddar and Jack cheese, plus more for topping
1 cup whole milk
2 tsp seasoned salt
3 green onions, sliced
Freshly ground black pepper
Instructions
Heat the oven to 400 degrees.
Place the potatoes on a baking sheet and rub them with the canola oil. Bake for an hour.
Slice the butter and place in a large mixing bowl and add the bacon and sour cream.
Remove the potatoes from the oven. Lower the heat to 350 degrees.
With a sharp knife, cut each potato in half lengthwise. Scrape out the insides into the mixing bowl, being careful not to tear the potato shell. Place the hollowed out potato shells on a baking sheet.
Smash the potatoes into the butter, bacon and sour cream. Add the cheese, milk, seasoned salt, green onions and black pepper to taste and mix well.
Spoon the filling into the potato shells. Top each potato with a little more grated cheese and place them in the oven for roughly 15 minutes.
http://eatdrinkfrolic.com/2014/10/twice-baked-potatoes.html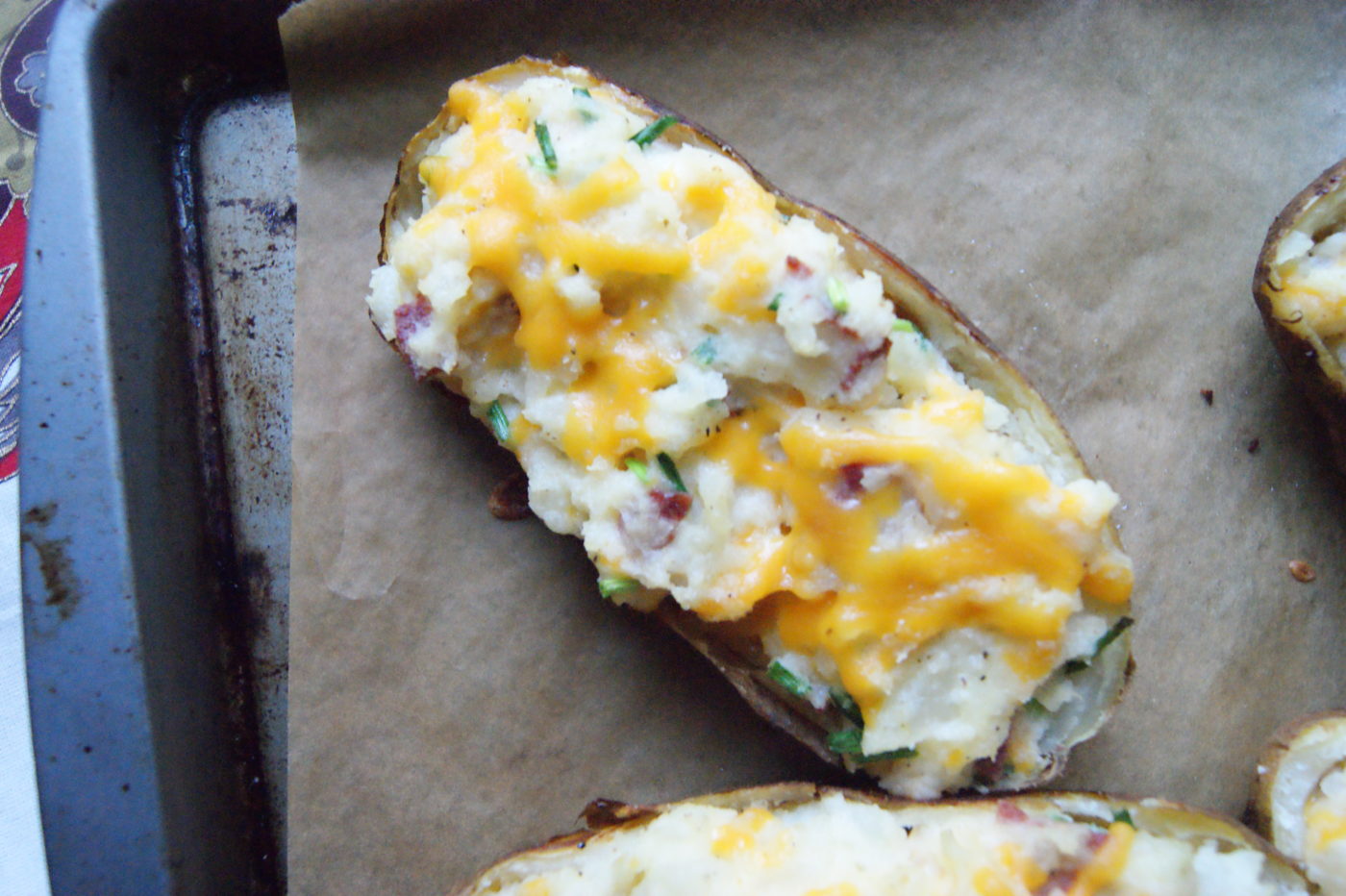 Save