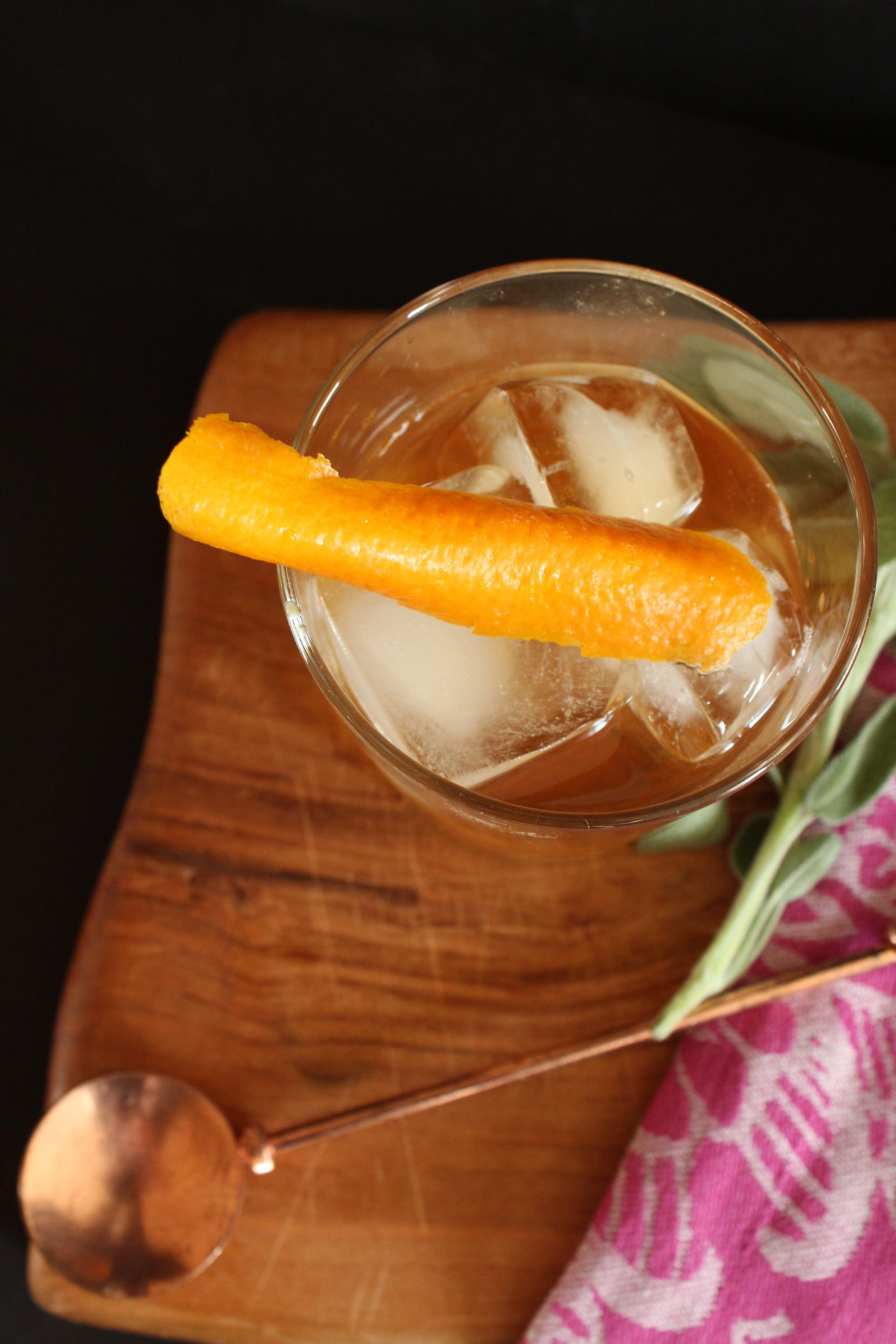 I mentioned on my Instagram once about wanting to do an old fashioned crawl. Doesn't that sounds like fun? I love to get old fashioneds at Main Street Meats – they're just so smooth and tasty. I thought it would be fun to do an old fashioned crawl. We wouldn't do this all in one sitting but over the course of a month or so, we'd pick a few recommended bars/restaurants and try the old fashioned – it's really that simple. In the meantime, until I can get that planned, I'm making them at home and currently, this chai old fashioned has all of my attention.
This is drink is good. It's funny I'm writing about this chai old fashioned during the month in which I am abstaining from alcohol. Lucky for me, I plan my content out a head of time so I was able to taste it before dry January happened.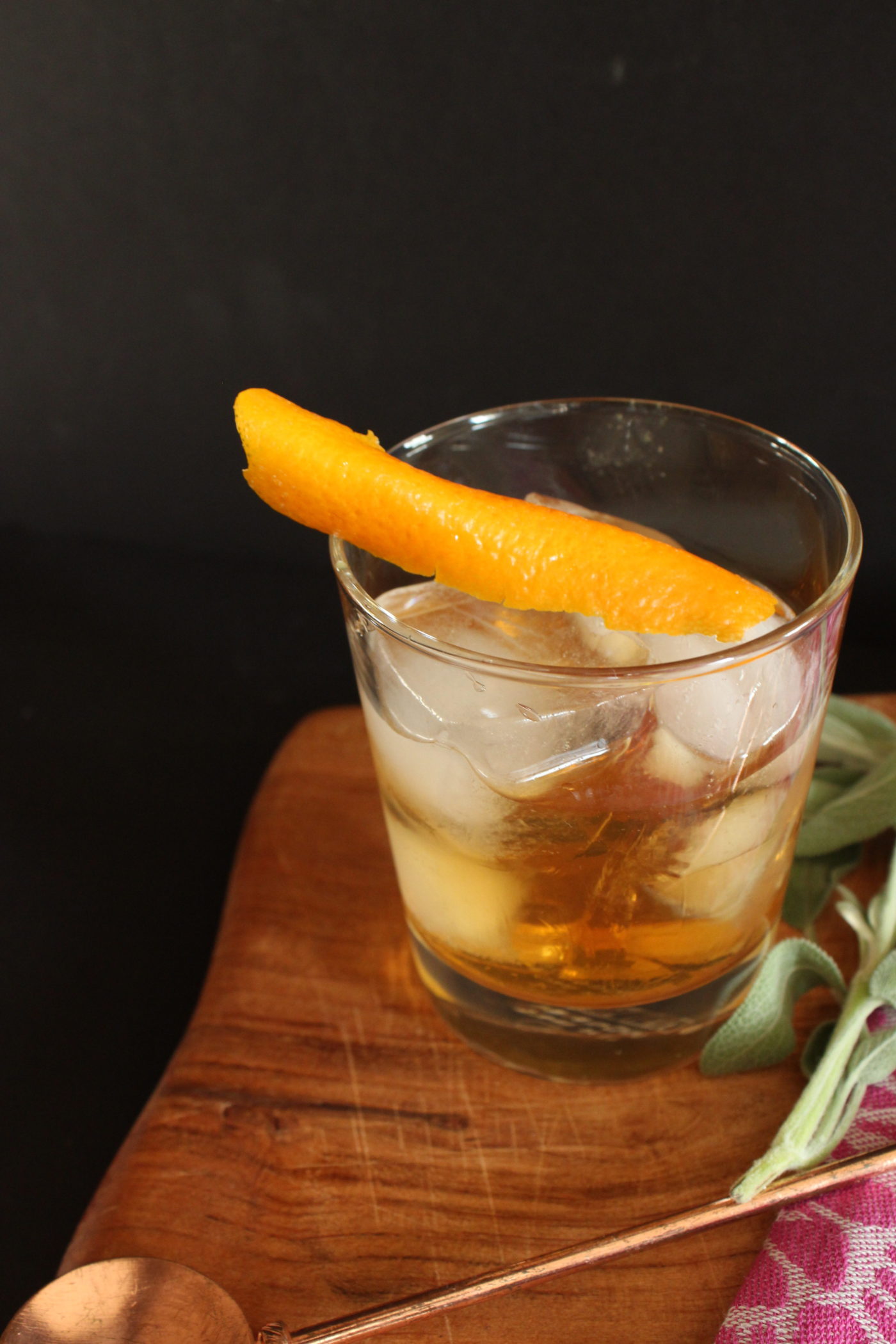 First of all, do you even like chai tea? I never really drink it but once in a while I'll have a chai latte; I really like dirty chai lattes, though. There's so much depth of flavor to it; you can't help but fall in love when you have one. And the smell – chai tea smells so good. It reminds me of the cooler months because it's such a warm and comforting beverage.
My new favorite drink, chai old fashioned, is really simple to put together – just 3 ingredients. The most important ingredients, besides the bourbon, is the chai simple syrup. It smells good and I'd really like to drink it all up but we all know that would be sort of disgusting.
Or would it?
Delicious chai old fashioned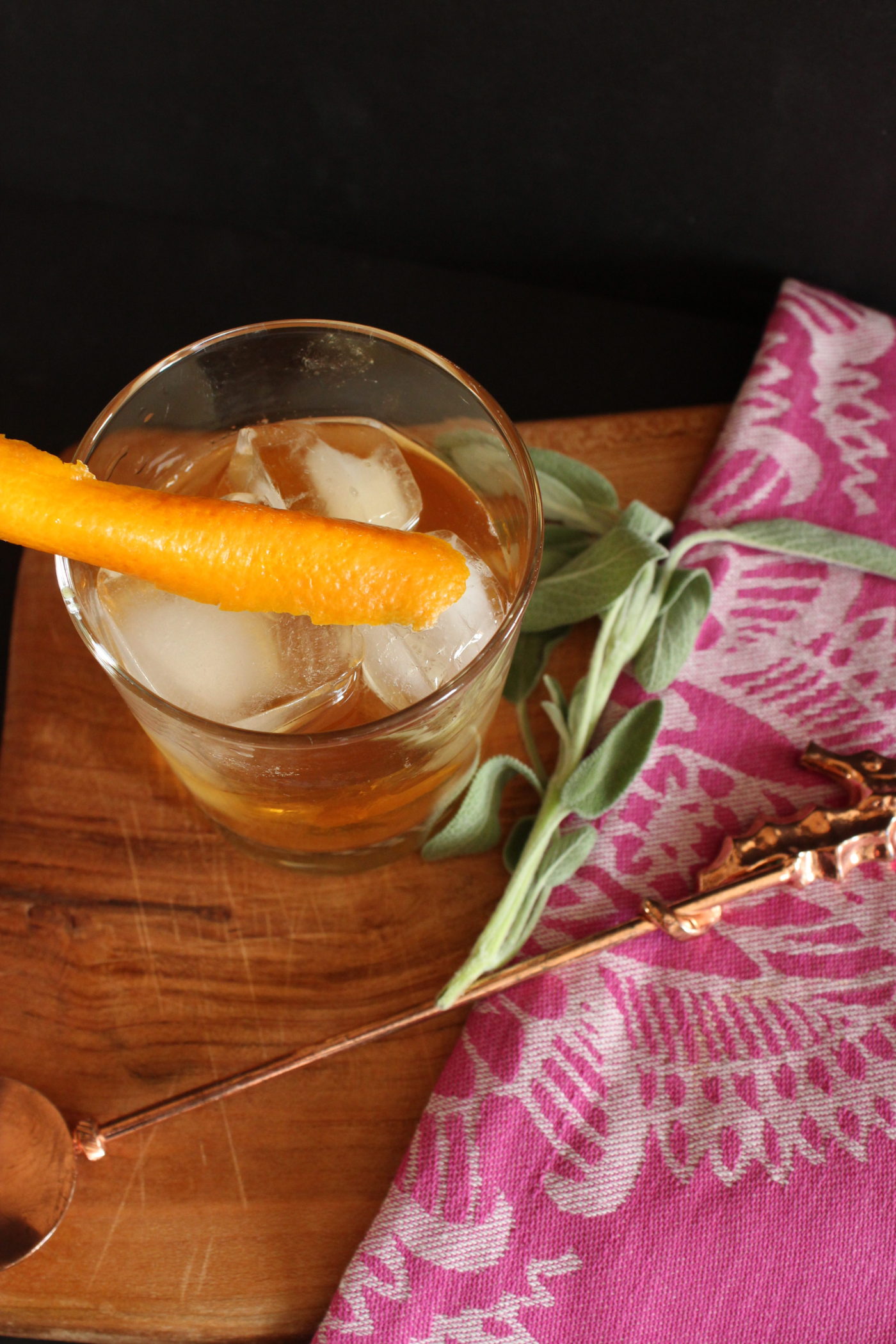 So what is an old fashioned? Typically they consist of: alcohol, a sweetener and citrus. Like with most classic cocktails, they're pretty simple and doesn't require a ton time or bells and whistles. Classic cocktails are the best. More importantly, classic cocktails allow for a lot of room to play around.
I love that.
You'll need bitters for this cocktail (I always keep bitters on my bar).
Shop my favorite bitters: Angostura bitters set | Fee Brothers aromatic | Peychaud's bitters
Ingredients
2 oz Bourbon
1/4 oz Chai Syrup
2 dashes of bitters
Instructions
For the chai simple syrup

Heat a cup of water in a small pot on the stove. Bring to a simmer then remove from the heat. Steep a chai tea bag in the hot water for 4-5 minutes. Remove the tea bag and stir in a cup of sugar; stir to dissolve. Transfer to a jar.

To mix the cocktail

In a glass filled with ice, combine the bourbon, syrup and bitters. Stir for 10 seconds. Strain into a glass with ice. Garnish with an orange twist.
http://eatdrinkfrolic.com/2018/01/chai-old-fashioned.html
Shop this post