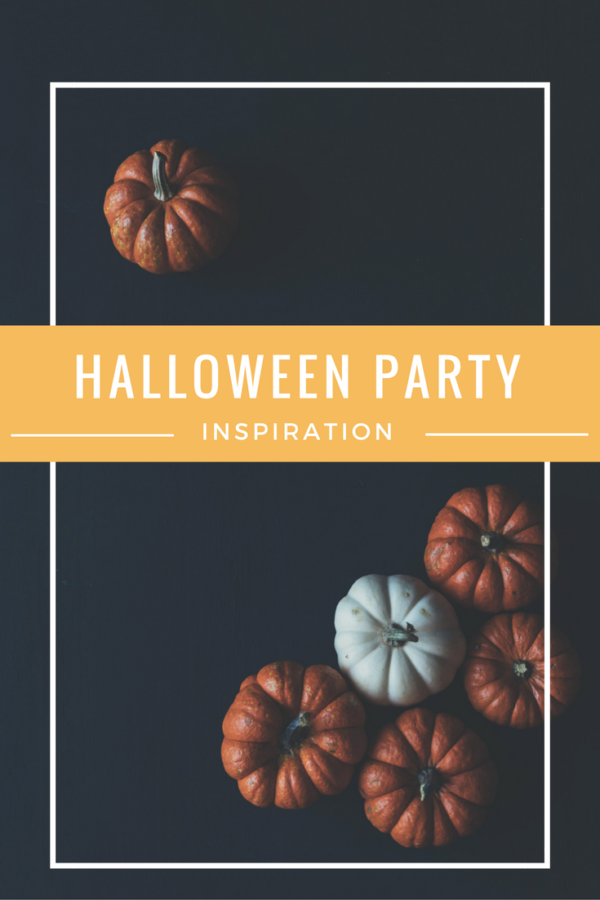 For some, Halloween is a really big deal. It's never been big in our house so as an adult, it's an idea I had to slowly come around to. When I was in college, we would participate in Halloween parties and go all out but I never quite caught the bug. I love seeing everyone's crazy creative costumes but I'm not the type to go all out for it. If it's an easy costume, I'm there. And if I don't have to put a lot of time and thought into designing it, I'll probably do it. I'm not a DIY girl, so the DIY costumes are really impressive to me. Though Halloween isn't a big deal, I do enjoy a really good Halloween party. If you're thinking of throwing a party this year, here's some inspiration for a few Halloween party ideas.
I've been to quite a few creative Halloween parties though I've never thrown one myself. It almost feels a little overwhelming to try to throw a Halloween party. Obviously as the host, I'd have to think about my own costume and just that thought alone makes me not want to throw a party.
I think I'd be into a Halloween dinner party though. Doesn't that sound fun? Halloween party ideas don't have to only be crazy costume parties; they can also be crazy costume dinner parties.
That's what today's post is all about: giving you ideas to help jump-start your Halloween brainstorming process. I love keeping all of my food and party ideas in one place so I hope you'll take these ideas and add them to your Pinterest boards. Ready to be inspired?
Easy Halloween party ideas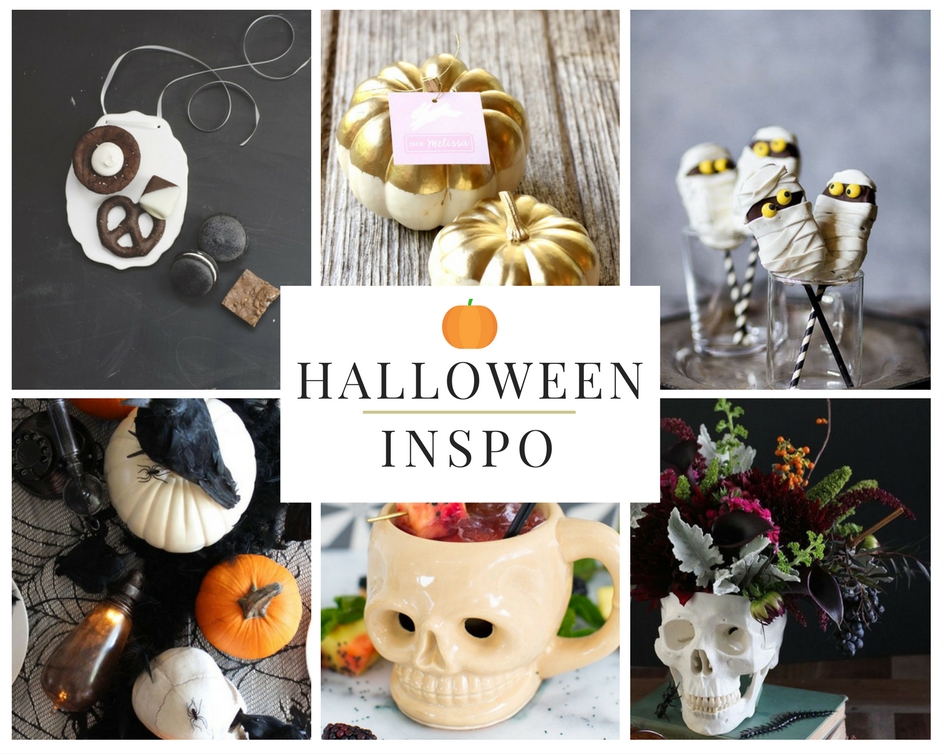 [clockwise]
Have a black & white dessert party (I love this!) – via Best Friends For Frosting
Decorate your Halloween fiesta with a few metallic pumpkins – via Best Friends For Frosting
Serve these Fluffer Nutter cookie pops (how cute!) – via Bakers Royale
Get rid of your vases and use skeleton heads to hold your flowers – via Brit & Co.
Love these skeleton mugs for serving delicious and spooky cocktails – via Sugar & Cloth
If you're having a dinner party, a scary Halloween-inspired tablescape is a must – via Poppytalk
Shop this post
Save