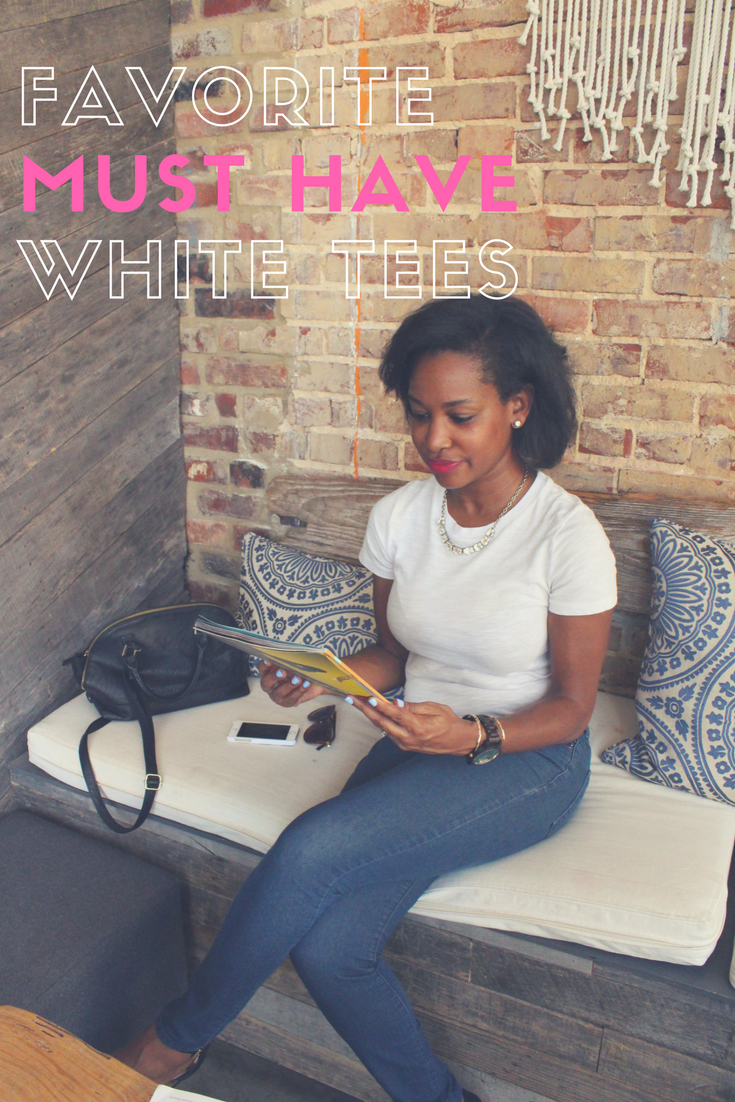 So here's the thing: I'm OBSESSED with white tees. I have a collection of them and I love to keep new ones in rotation. Soft tees, crew neck, v-neck, boyfriend style – I love them all. Honestly, I don't discriminate. I love my collection of white, gray and black tees but for some reason, the white ones are really evergreen. For that reason, I'm sharing a few of my must have white tees – and yes, you can shop them here.
Are you wondering why I'm professing such a love for white t-shirts? Well, for starters they're so versatile. I love that I can throw on a white tee to casually run errands. I can wear it with jeans and a stylish pair of Adidas and call it a day. Alternatively, I can pair a comfortable and classic white t-shirt with a pair of pants (or jeans) and dress it up with a fancy pair of heels. Even when the weather starts to change, I can pair the same white shirt with a blazer or a cardigan – the options are endless.
If I had to choose a uniform to wear everyday, it would most definitely be a white tee and jeans. It's simple, doesn't require a ton of planning and it just never gets old. My plan B uniform would probably be anything black. I know, complete opposite to the white tee thing. But as much as I love white tees, I LOVE wearing black. In my closet, you can never own enough black clothing. Foreal.
Shop my must have white tees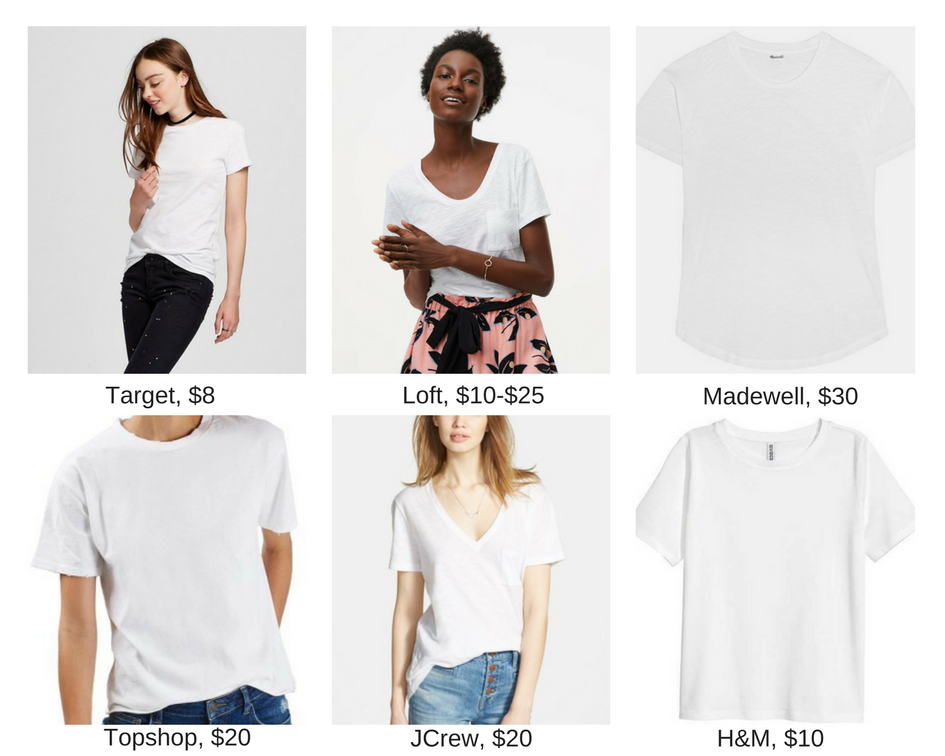 Mossimo crew – $8
Loft vintage pocket tee – $10-$25
Madewell cotton tee – $30
Topshop distressed edge tee – $20
J-Crew v-neck – $20
H&M cotton blend – $10
Do you love white tees as much as I do?
Save