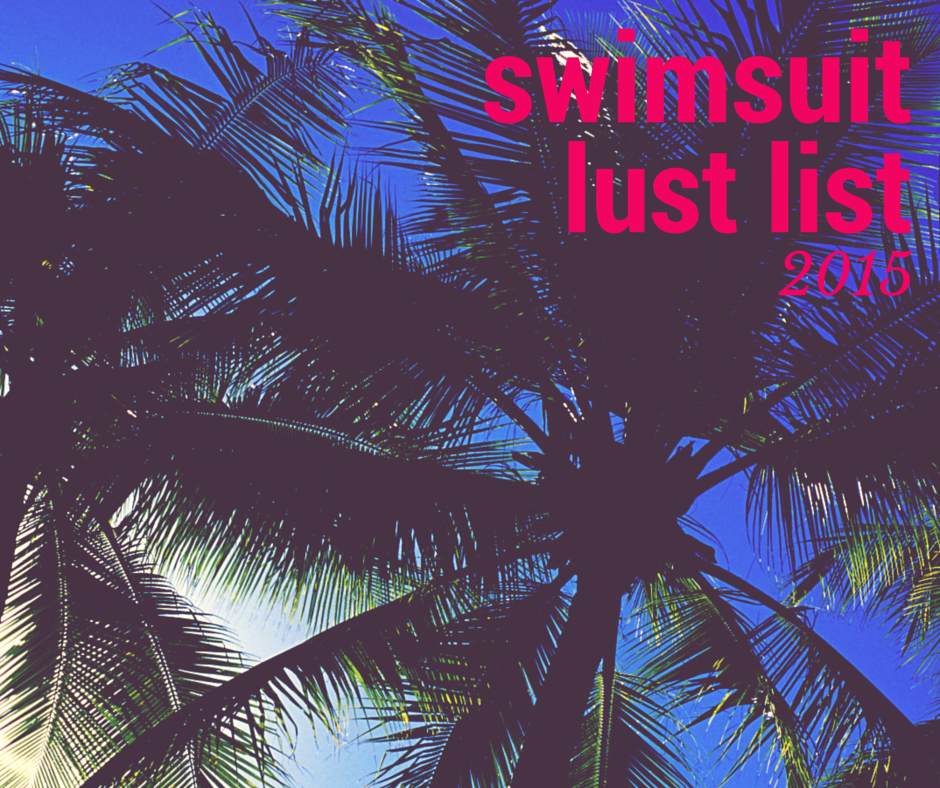 I may be getting ahead of myself but I like to think that Spring has sprung! Yes, I know it's still winter but Mother Nature has been showing off lately and I'm not complaining. Sunshine and warm temperatures make me very happy. When I wake up in the morning to the sound of birds chirping, I can't help but celebrate that I (barely) made it through winter and now I can rejoice because one of my favorite seasons has finally showed up! Warm weather makes me think of summer vacations filled with trips to the beach. Naturally, beach daydreams lead me to think of swimsuits! I love swimsuit shopping. Though sometimes it can be a little trying and takes a lot of my patience (sizing problems sometimes) I'm usually always happy with the outcome.
Now, I like to splurge on certain items but typically, swimsuits aren't one of them; that's probably why I have a sizing problem. Maybe if I spent a little more dough on the suits, they'd fit better. Whatever.
Because the rising temps has me with beach on the brain, I've rounded up just a few of my favorite swimsuits (and coverups) that I'm currently lusting over and "needing" for the summer. I'm usually a two-piece girl but for some reason, I'm loving all of the one-piece swimsuits this year. All of them.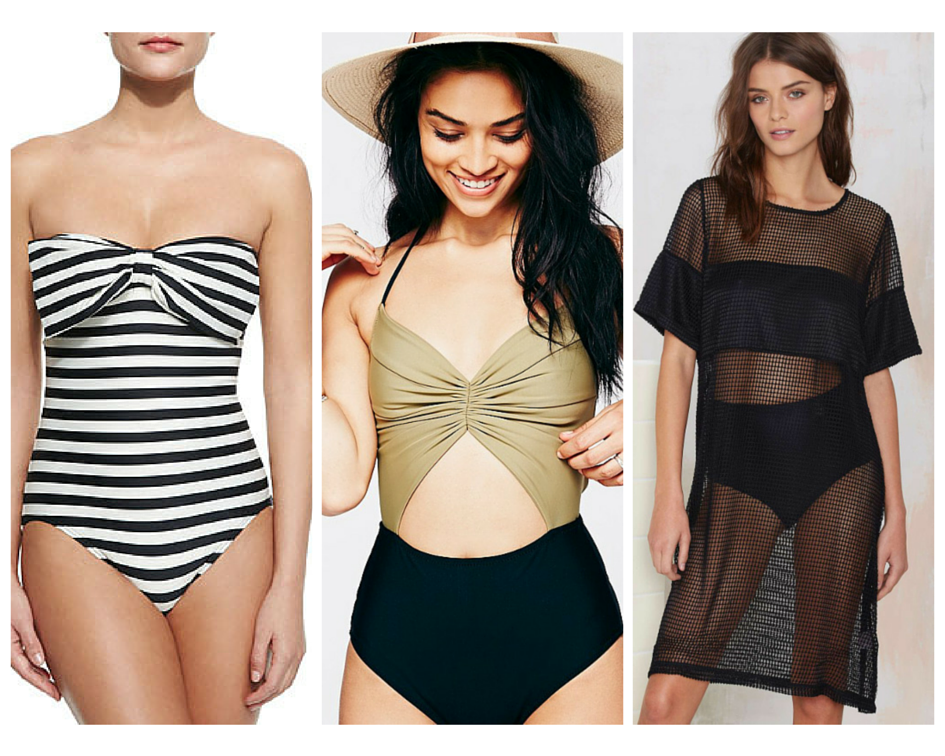 Ok, little info about these beauties (clockwise):
Striped Kate Spade ($160) – available at Neiman Marcus
Olive & black Flora one-piece ($246) – available at Free People
Mesh cover up ($60) – available at Nasty Gal
Marysia skirted one piece ($339) – available at Anthropologie
Melissa Odabash black caftan ($203) – available at Saks Fifth Avenue
Metallic gold scoopback swimsuit ($118) – available at J.Crew
Cheers to swimsuit season!