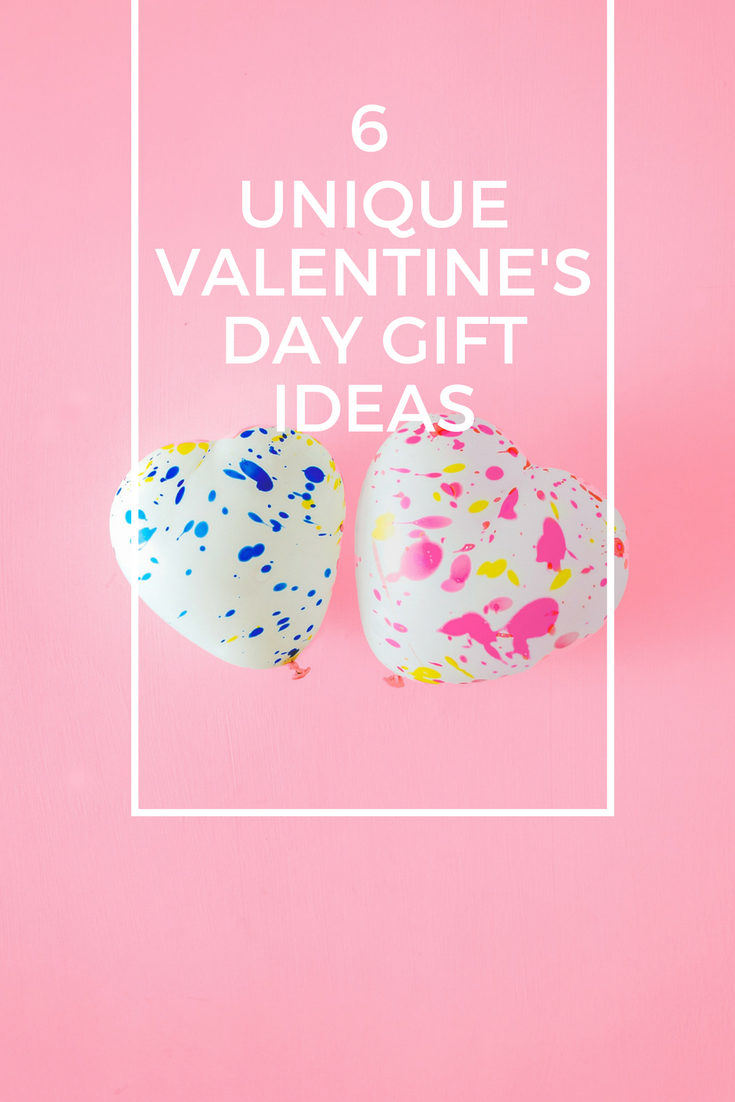 Like it or not, Valentine's Day is quickly approaching. I feel pretty indifferent about Valentine's Day. The most exciting part about it for me is that it's my half birthday! Yes, you read that right: my half birthday. This means, there's 6 months to get friends and family on board for whatever crazy birthday idea I have brewing. We do a pretty good job of showing love throughout the year so Valentine's Day is an extra day to be obnoxious. I'm not that great at sourcing gifts but today I'm sharing 6 unique Valentine's Day gift ideas for him or her.
These are all gifts under $70 and they're not the typical flowers/chocolate type gifts. I will say though, however you feel about Valentine's Day, there's one thing I've always loved and that's getting flowers at the office. Is there really someone out there who doesn't like getting a beautiful bouquet of flowers? It doesn't have to be V-Day either – just any old Monday would be great for receiving flowers too.
I'll never forget in my first year of moving to Tennessee, I was working at an all-girls school and John surprised me with a beautiful spring bouquet at my office. All the girls were so giddy and excited. It was really the cutest.
Alright back to my half birthday Valentine's Day. I've always loved really unique cards when it comes to any holiday or birthday. Funny and creative cards are the best and I've seen some pretty good ones especially as it relates to Valentine's Day.
Moving on – ready to shop a couple of random gifts?
Unique Valentine's Day gift ideas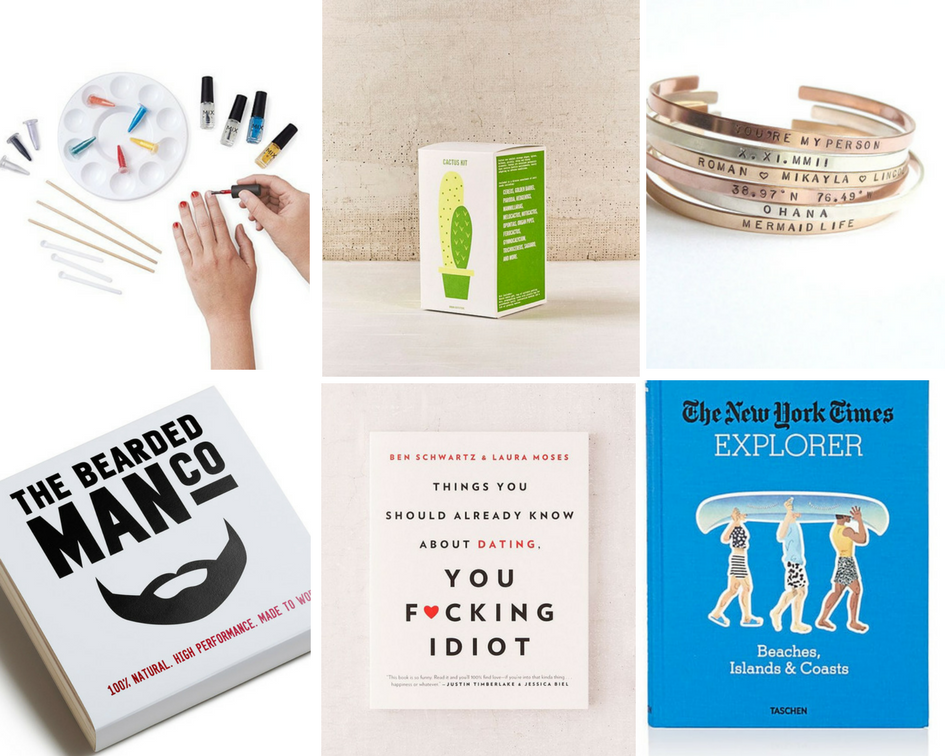 Make your own nail polish kit (UncommonGoods) – $35-$45 // I love going out and getting manicures and at the same time, I really enjoy painting my nails at home. So if there's someone in your life like me, this DIY nail polish kit is spot on.
Grow your own cactus plant kit (Urban Outfitters) – $16 // I have a tendency to kill plants but there's something about this kit that screams adorable. If you know someone who is beginning to show interest in having a green thumb, this cactus kit is perfect.
Rose gold personalized bracelets (Etsy) – $45 // Rose gold is still very popular and these bracelets are so cute. Who doesn't love a personalized gift?
Beard oil sampler gift box (Ahalife) – $62 // My husband received beard oil as a gift not too long ago and he loves it. This sampler box gives the bearded person in your life a variety of scents to toy around with (there's unscented too).
Things You Should Already Know About Dating book (Urban Outfitters) – $15 // I just thought some of this was funny. If you're dating someone, this is perfect to explore together.
New York Times Explorer: Beaches, Islands & Coasts (Barney's) – $40 // This book is perfect for the traveler in your life. This one is specific to beaches, islands and coasts. Buy this book and plan your next trip together.
Have you ever received a unique Valentine's Day gift? Do you have any unique Valentine's Day gift ideas?
Shop unique Valentine's Day gifts