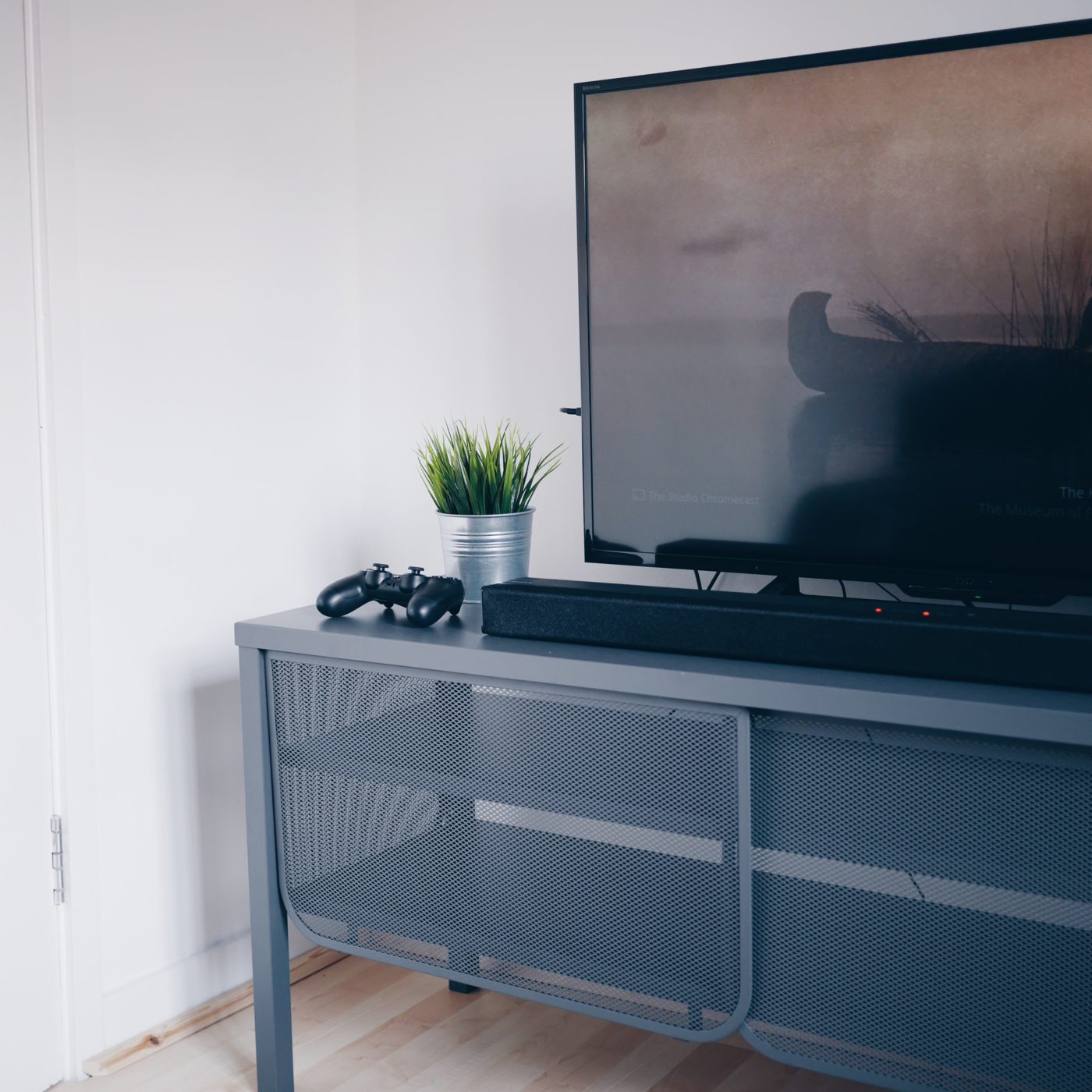 Life has been good but a little hectic. It has seemed a little hectic for the simple fact that life happens. Between trying to finish my e-book (update: it's done!) and trying to build my freelance clientele, it's just been hectic. Lucky for me, I have John and a number of friends and family who are super-supportive of everything. What's also lucky for me? Netflix. On some days, I just need a little time for binge-watching on Netflix without any interruption.
There are days when I really enjoy laying on the couch or in the bed and doing nothing more than watching television. Sometimes it's a thought-provoking documentary, other times it may be a silly sitcom to watch with John. It really just depends on the type of mood I'm in.
While we're on the subject of Netflix, do you remember when Netflix was strictly a mail subscription service? Do they still offer the mail option? I have no idea if they do but I totally remember getting a few DVD's then mailing them back to get more. Looking back at that now, it seems really antiquated and slow doesn't it? Now we have such easy access to streaming services. It makes it almost embarrassingly easy for us to binge-watch all the things.
What I'm binge-watching on Netflix lately – updated
Shot in the Dark. I haven't quite finished this yet but it's a docuseries on Netflix that explores the real life adventures of freelance correspondents who hunt the streets for accidents, fires and active crime scenes. Those people are also known as "stringers".  Have you seen the movie Nightcrawler with Jake Gyllenhaal? It's like that but real life.
Grace & Frankie. I just love this show, which stars Jane Fonda and Lily Tomlin. It follows their characters who are now living together after their husbands professed their love for one another. There are so many pop culture references that is makes my heart smile.
House of Windsor. Anyone else a sucker for anything related to the royal family? I really don't know what it is but I love diving deeper in their processes and traditions – it's so interesting to me. House of Windsor explores how the royal family has survived over the last 100 years especially through tons of drama (seriously, lots of it) and power struggles. If you're into stuff like that, you'll like it.
Dirty Money. I just started this and as I write this post, I'm only on the second episode. Dirty Money takes a look at corporate greed. From the drama with Volkswagen to payday loans – it's a really deep look into how it all works. What I like about it so far is that they interview everyone. Not only the victims but the executives who were involved as well.
Chef's Table. This was a show I started when it was first released then, quite honestly, I forgot about it. I recently got caught up by watching all of the seasons and I LOVED IT. Chef's Table is a fascinating docuseries that looks at the kitchens, minds and lives of gourmet chef's and their beautiful food.
Somebody Feed Phil. Oh my goodness. John and I watched this together and it really warmed my heart. Phil Rosenthal is the creator of Everybody Loves Raymond. In Somebody Feed Phil, Phil travels the world talking to chefs and locals about food and culture. The episodes have already inspired me to start Googling food trips (like Lisbon and Thailand). Watch it!
Rotten. I haven't quite finished this series yet but this is another docuseries about food (shocker). This show goes deep into the food supply system to reveal the truth behind the foods we eat everyday. It's quite fascinating so far.
The Confession Tapes. True crime shows, movies and documentaries are my favorite. This series interviews and goes really deep into investigating people who have confessed to crimes BUT they're confessions were involuntarily coerced or false. It's pretty nuts.
I recently re-watched Parenthood because I love it so much. I'm pondering revisiting Sons of Anarchy but I have to be in the right frame of mind for that because it's pretty intense.
What are you currently watching on Netflix?
Save