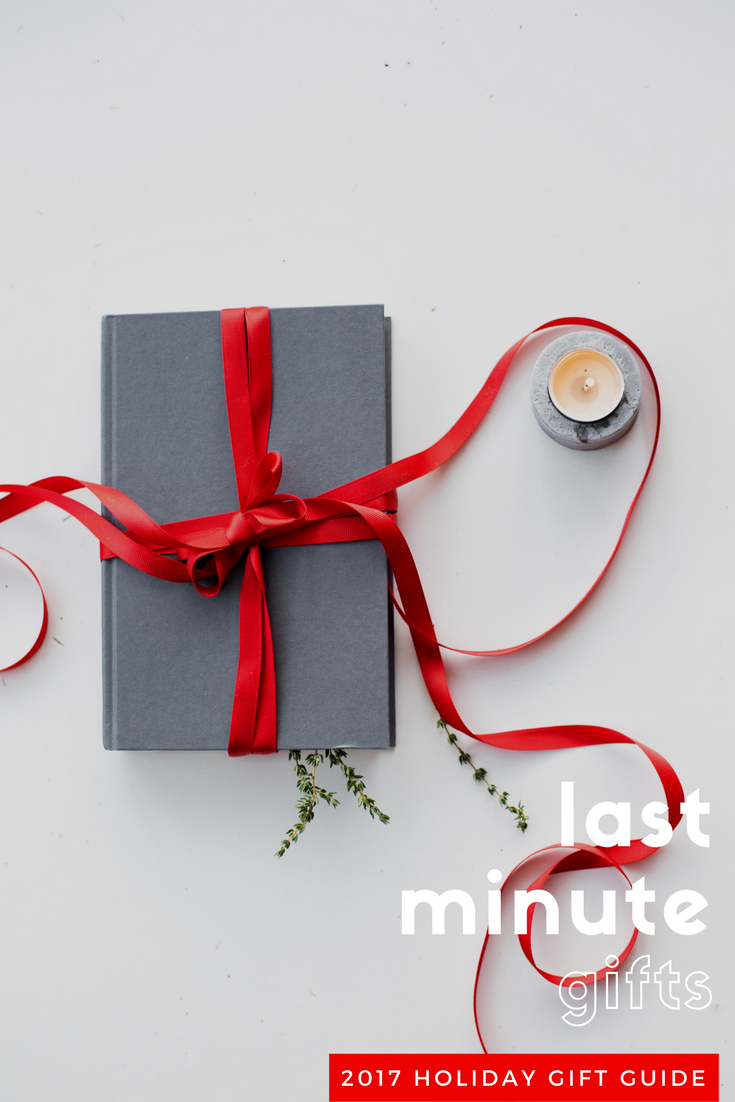 Are you still shopping for gifts for friends and family? This year, it feels like the holidays have sort of crept up on me. I've been under a rock working and planning things and then I look up and poof, it's almost Christmas. Time literally just flies by. For this reason, I'm always so protective of my time and space. I know this has nothing to do with Christmas but with time being the one thing you can't get back, my time is precious and that's OK. Anyway, if time seems like it has passed by at a crazy rate like it has for me, you're probably still looking for gifts. Today, I'm sharing eight last minute gifts for different scenarios in your life.
As I write this post, I'm watching The Marvelous Mrs. Maisel on Amazon and planning out my week. This weekend was pretty busy and since I'm a bit behind on work, I made a conscious to not go with John to his company's holiday party. Like I said before, time is precious and I had to make the most of it.
OK, now let's get to the subject at hand: last minute gifts.
These gifts represent a variety of things for different folks in your life: the cook, the party animal or even the murder mystery lover. Ready?
Start shopping: last minute gifts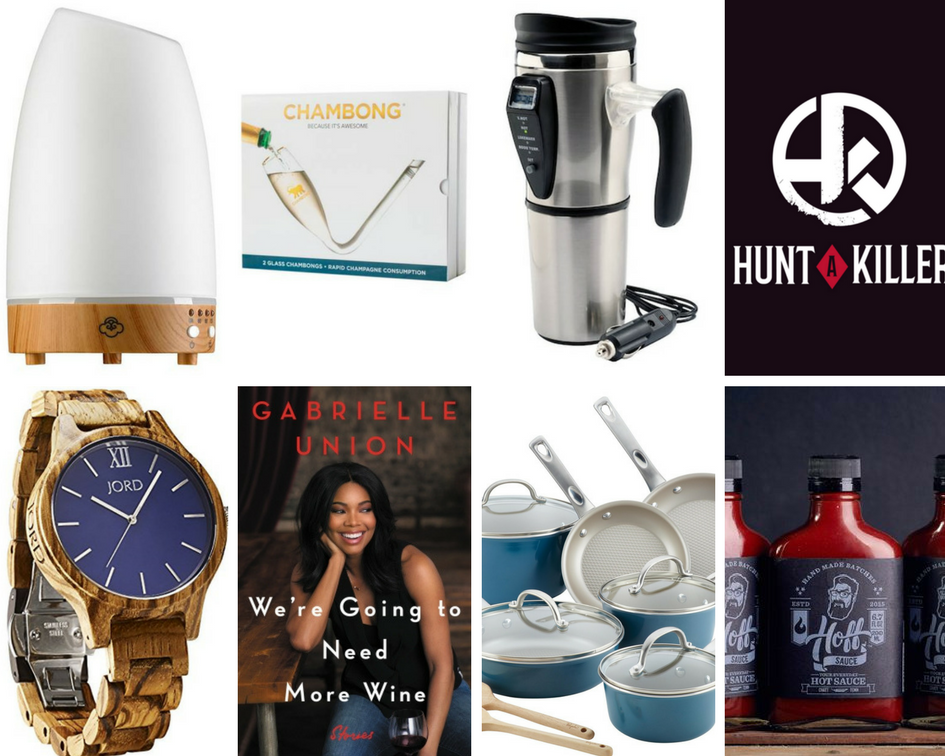 Aromatherapy diffuser – Diffusers are great for a lot of reasons but if you know someone who entertains a lot, this is a great gift. And this Serene House Ultrasonic diffuser is pretty and won't stick out like a sore thumb on your counters.
A Chambong – Yes, this is a word and it's a fun way to consume champagne. Yes, this is for the party animal in your life. At least it's a little classy, right?
Stainless steel travel mug – This is an awesome gift for a coffee lover. This mug keeps your beverage warm in the car (the power cord connects to the cigarette lighter). There's also a temperature gauge to let you know how warm your coffee is. Neat.
Murder mystery subscription box – OK, I know this seems odd but if you love mystery podcasts and shows like I do, I'm sure there's someone in your life who will appreciate a subscription to a Hunt a Killer subscription.
JORD watch – This is a thoughtful last minute gift. I have two JORD watches and I absolutely love them. They're lightweight, gorgeous and make beautiful gifts. Even better? You can buy JORD watches on Amazon.
Gabrielle Union's book – Does someone in your life need a new book to read? How about Gabrielle Union's new book, We're Going to Need More Wine? She's smart, hilarious and shares lots of personal stories that a lot of us can probably relate to.
Cookware from Ayesha Curry – Ayesha Curry is everywhere – I even included her cookbook in my latest cookbook holiday guide. Cookware may not be a sexy gift but if someone loves to cook, chances are, they need cookware.
Hoff Sauce – Do you like hot sauce? If so, you'll love this locally-made (right here in Chattanooga) hot sauce called Hoff Sauce. It's so yummy and it's perfect on grits, eggs, chicken – whatever. They make perfect stocking stuffers too.