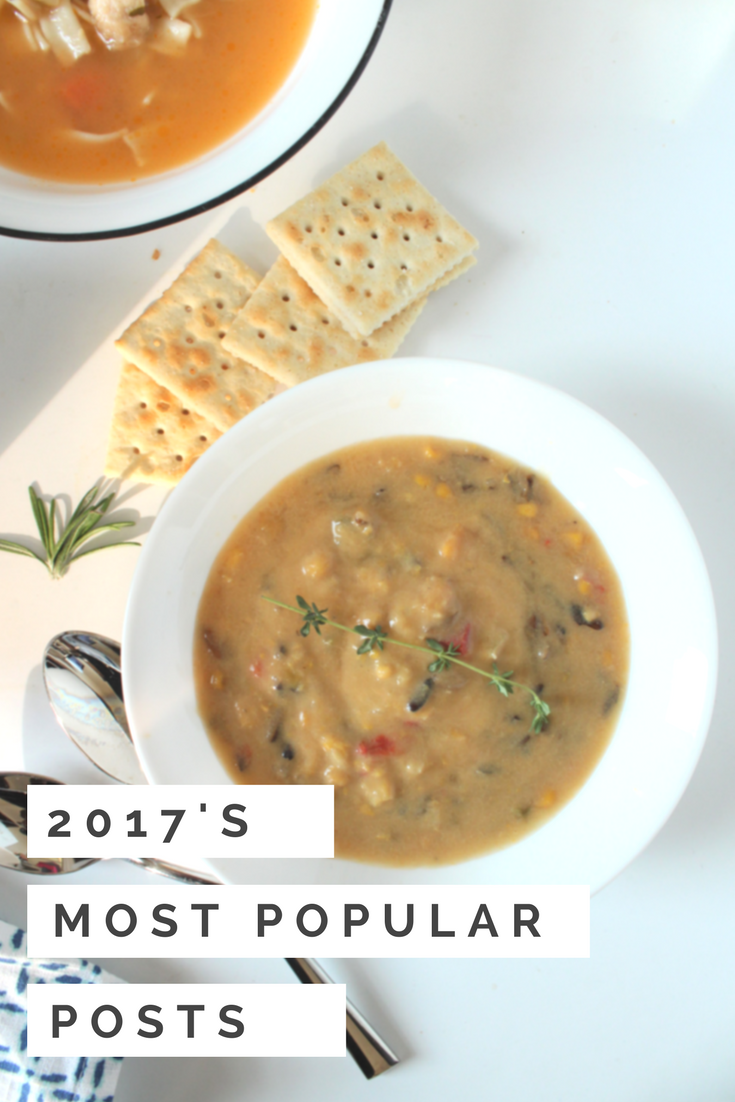 What a year, right? It's weird that 2017 feels like it went by so fast yet so dreadfully slow at the same time. Can that even be? Even though there was some craziness in the news, I've loved writing posts and creating recipes that temporarily take our minds off of the news of the world. As much as I think it's important to keep up with world news, I think it's equally as important to take a night off and just breathe. Sometimes the news is just too much and too much consumption isn't always a good thing.
Anyway, this year was fun for cooking and trying out new things. I didn't have as many posts under the "frolic" category as I'd like and hopefully next year that will be remedied. We did take a trip to Austin, which was great and we went back to our favorite city, Charleston too. As you may have read here, John hurt himself a few months ago and in order to care for him after his surgery, I took some unplanned time off from the blog.
I like this time of but not for the reasons you may be thinking. I like this time of year because I really enjoy figuring out the posts you found most interesting. It helps me plan content for the next year. I also enjoy doing a little cleanse this time of year. By cleanse, I mean a digital cleanse. I like to use the end of the year clean out of my social media. Yes, that means unfollowing folks and it feels so good. Anyway, enough of me babbling let's get to this year's most popular posts.
2017's Most popular posts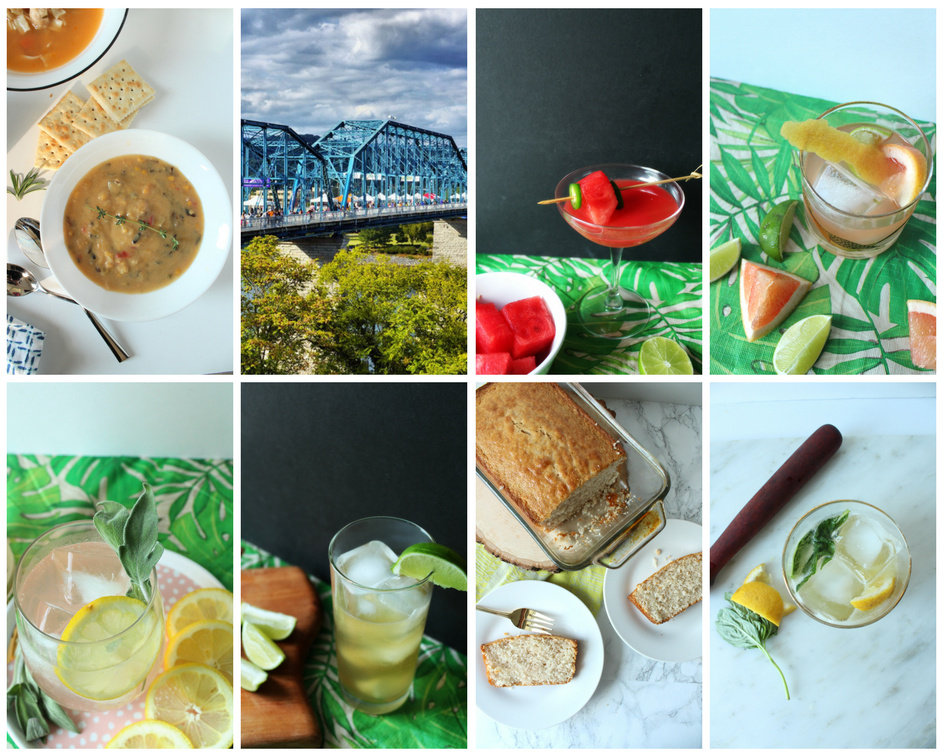 Here's what I've learned about your reading habits this year: It's a lot of cocktails – more than usual. That's probably an indication of the year its been.
Moment of Yes with Campbell's Soup – This was a fun campaign to work on. I love Campbell's and the Well Yes! brand is great.
Wine over Water giveaway – This post was a hit with locals. WOW is an annual food and wine event and who wouldn't want to win tickets to that?
The Blanche Devereaux – Cocktail week is a week-long series of posts I do over the summer. This year's cocktail week was all about the Golden Girls.
Sophia on the Rocks – Another drink from Golden Girls' cocktail week. This is tart and strong, just like Sophia.
Rosé Nylund Lemonade – Spoiler alert: all of the drinks from cocktail week are on this list. You guys were really feeling this theme! This drink is light and refreshing much like Rose Nylund herself.
Zbornak Zinger – If you've watched Golden Girls you know that Dorothy is tall, sarcastic and takes no stuff. This drink is pretty much that.
Cinnamon sweet bread – Such an easy recipe to make – not a lot of bells and whistles. I'm actually surprised this made it on the top list but I'm glad. Make it!
Vodka basil smash – Say good riddance to 2017 with a refreshing and herbal beverage.
Popular post (not written in 2017)
I was interested to see what the overall popular post was in 2017 too and wasn't shocked at all by this. This recipe wasn't created in 2017 but it was pretty popular this year.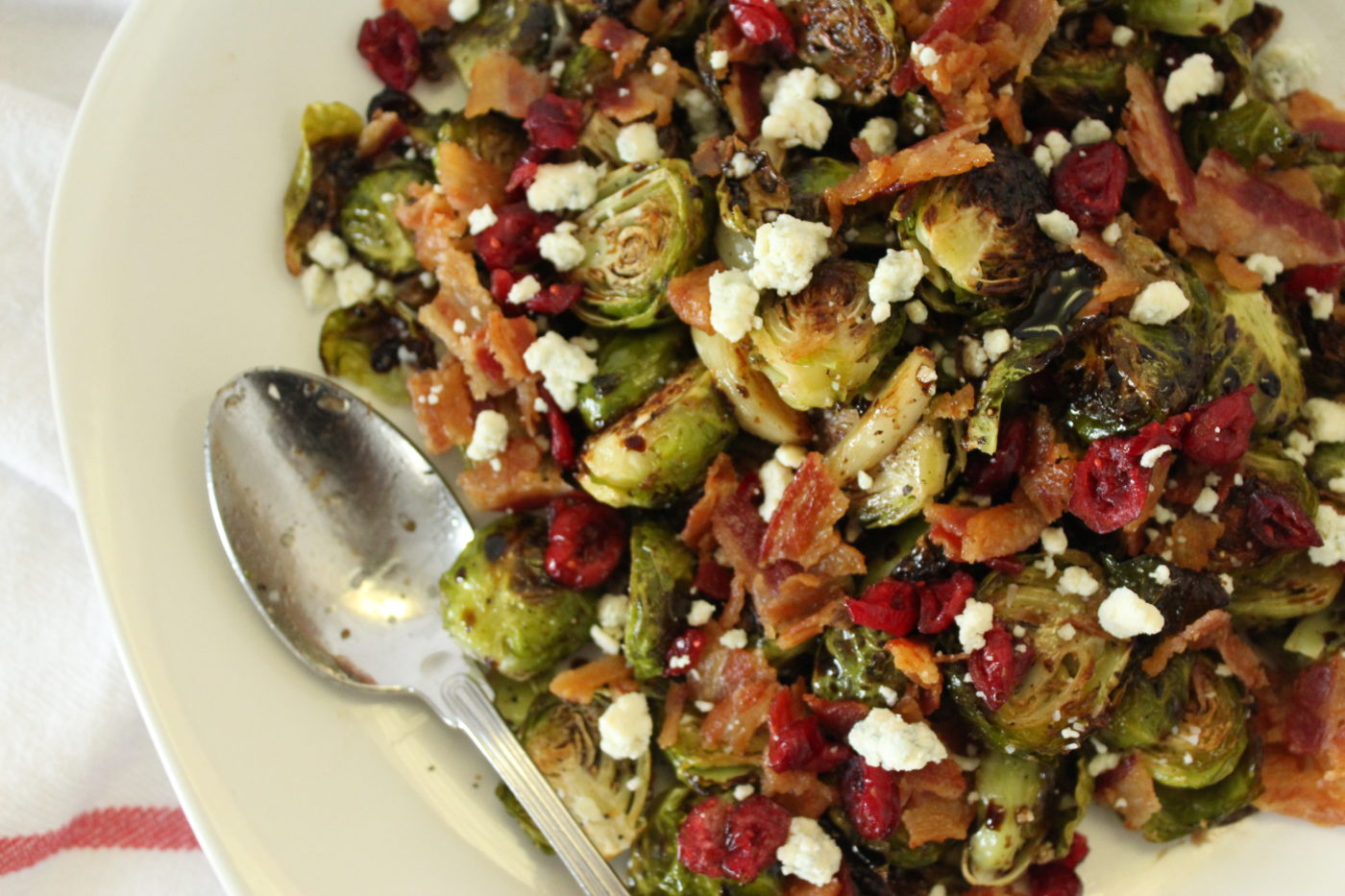 Yep, balsamic glazed Brussels sprouts. These are always a winner.
Popular Instagram posts
I love Instagram and I love looking back to see what piqued your interest on the social platform. Here are 6 of my most popular Instagram posts. It pretty much tells me, I should post more photos of myself (or of John). I should note, this concept makes me uncomfortable but I'm open to it.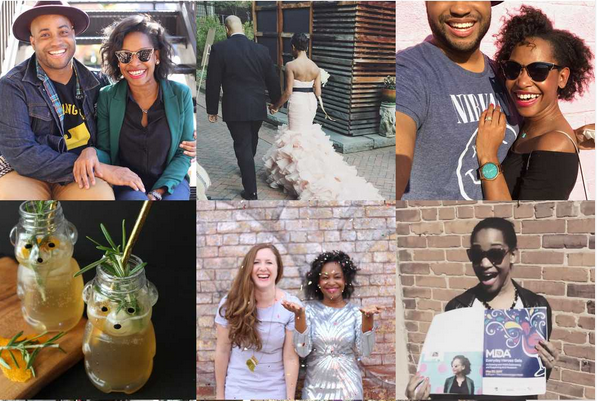 Hope you have a happy New Year!