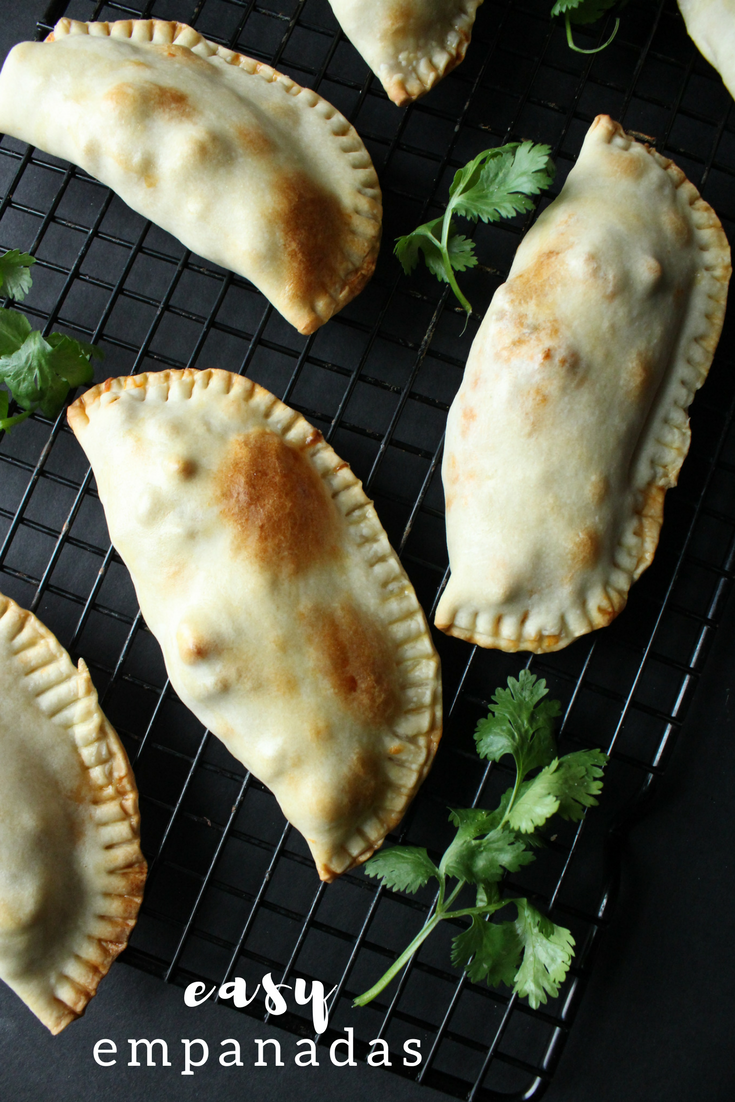 In high school I loved Spanish classes – they were my favorite. Then in college, I decided to keep the party going by declaring a minor in Spanish and I loved it. I found that I did better in my Spanish classes than I did in my major classes – whoops. There's something about the language that really resonated with me. Even to this day, I love it but I'll admit, I don't practice it enough. I wish I did practice it more – I don't want to lose the ability to speak another language (like I did with German – sorry dad). My walking down memory lane when it comes to Spanish classes has to do with today's post of easy empanadas.
I'm not sure when or how I was introduced to empanadas but I remember being obsessed. When I moved to Atlanta, I remember trying to recreate some flavor I'd consumed many years before. I didn't quite recreate the empanadas I first had but I came close a couple of times. Because of time constraints, I don't make my own empanada dough. I mean, I'm sure the dough is just half of the battle when making authentic empanadas but I have things to do so I find other ways.
The title of this post is easy empanadas for crying out loud.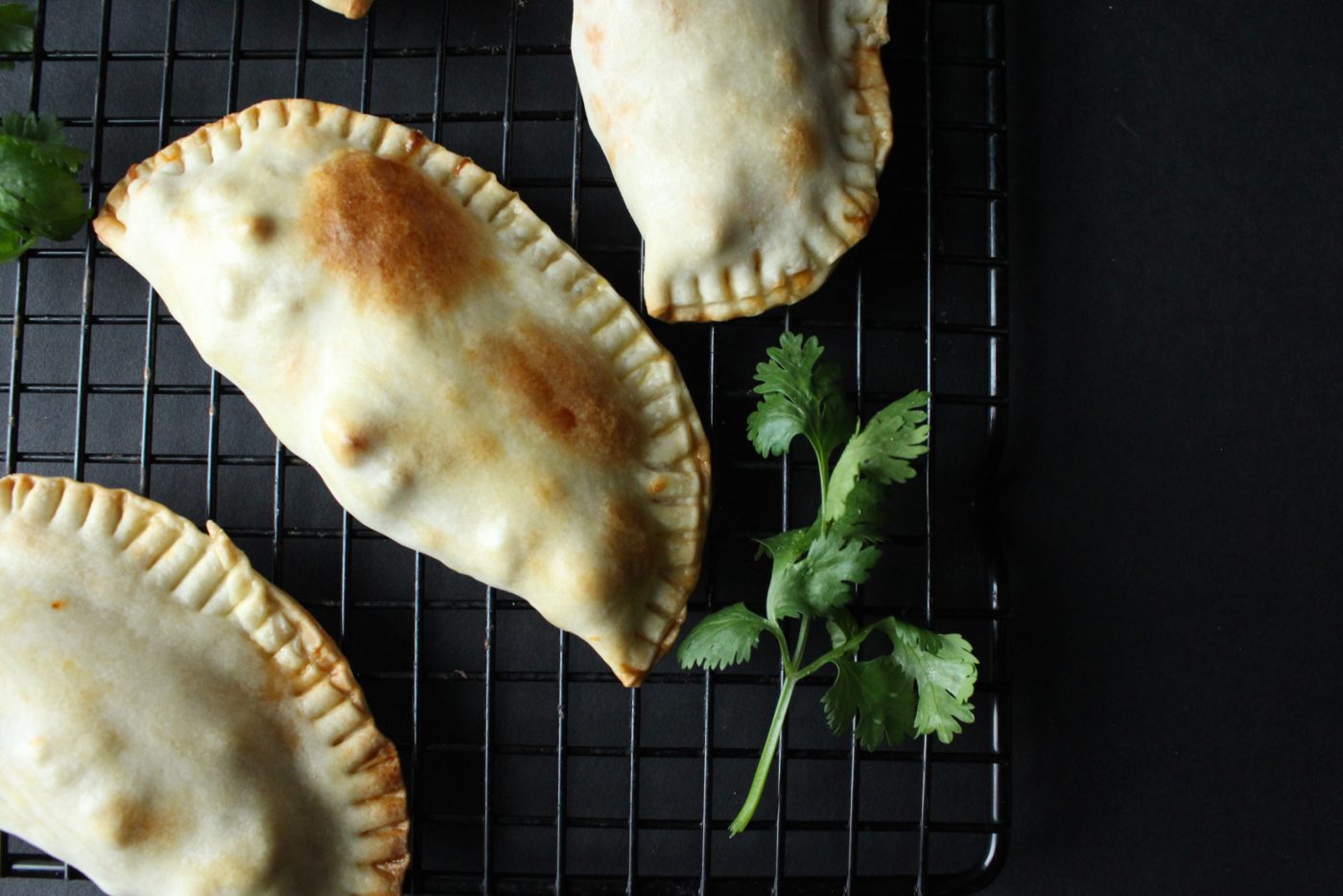 I researched empanadas to try to find a bit more information on the history. What I found was that the word empanada comes from the Spanish word 'empanar', which means to wrap or coat in bread. I don't know about you but anything coated in bread, I'm in. Empanadas can be savory or sweet and can be baked or fried. Usually savory ones are filled with some type of meat, corn and cheese – really anything your heart desires (or at least that's what I think).
My version of empanadas (the lazy version), I usually serve with a side of yellow rice or black beans.
No recipe, easy empanadas.
When it comes to the empanada dough, I like to use Goya discs. They're the perfect size and work just fine.
As far as the filling goes, I like to use ground turkey and season it up with lots of herbs and spices then I add a bit of Goya tomato sauce. You can use ground beef or veggies, if you're making a savory empanada. Occasionally, I'll put a few pickled jalapeños inside too.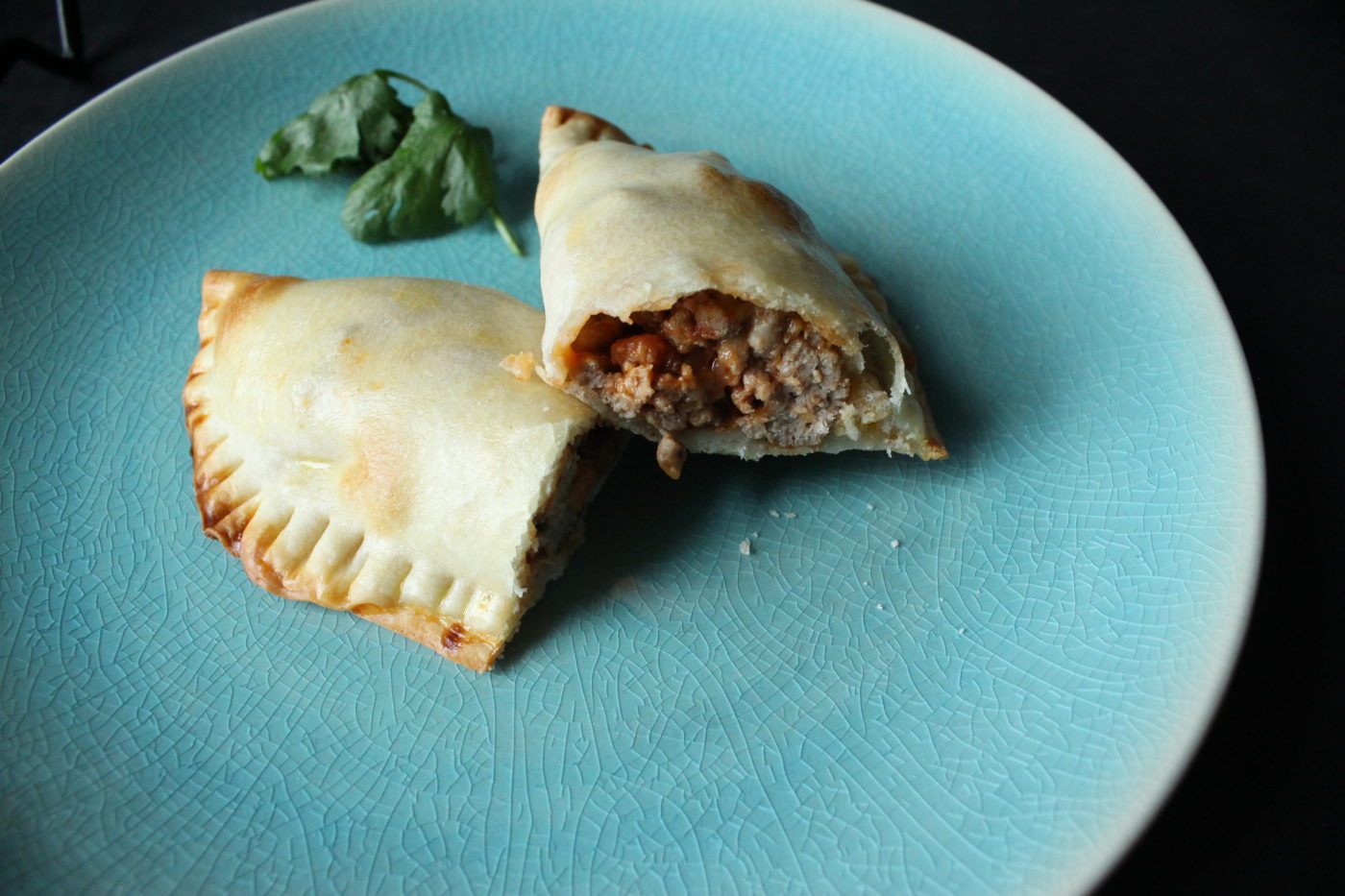 Cheese, there's always cheese.
You can fry your empanadas or if you're lazy like I am sometimes, I bake them. Once I seal them up, I brush the outsides with a bit of egg wash then bake them. The egg wash gives them a beautiful brown color and makes them a little crisp when you bite into them.
It's seriously that easy. What's better than a cheesy meat-filled pastry? Not much.
Have you ever made empanadas?